Hi Fly is the first charter airline in the world to have an A380, which is pretty awesome, since they're operating flights on behalf of other airlines. Well, at least it's awesome from the perspective of an aviation geek, but perhaps less awesome for the carrier's bank account.
I'd wager a guess that they'll also be the only charter airline in the world to have A380s, based on the business (or lack thereof) that they've had so far.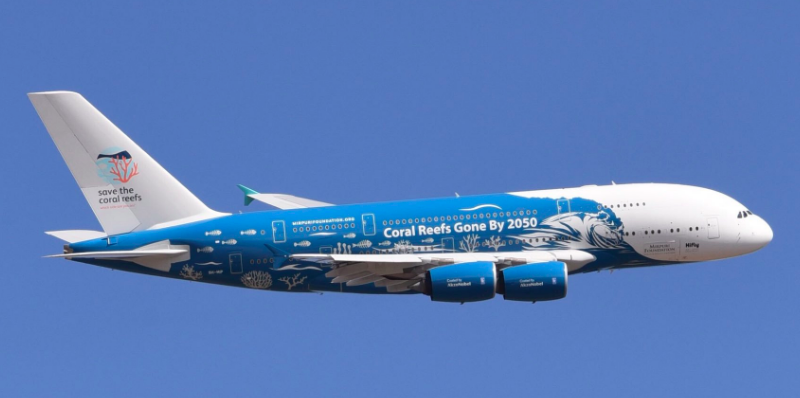 Hi Fly acquired this A380 after Singapore Airlines chose not to renew the lease on their first A380 after 10 years.
I've written in the past about just how little flying this A380 has been doing. For example, in the first half of 2019, the Hi Fly A380 operated fewer than 10 flights for airlines.
In the last three months, the Hi Fly A380 has operated a single roundtrip flight with passengers, which was from Madrid to Jeddah on January 7, and from Jeddah to Madrid on January 13.
Well, Hi Fly has found a one-off A380 customer, as the plane will be flying to Wuhan in order to help about 350 Europeans evacuate. The routing here is interesting, as the A380 is first flying to Paris today, where it will pick up a medical team.
Then tomorrow morning it will fly from Paris to Hanoi to Wuhan to Paris, getting back to Europe on Saturday morning. The plane will just have brief connections in Hanoi and Wuhan.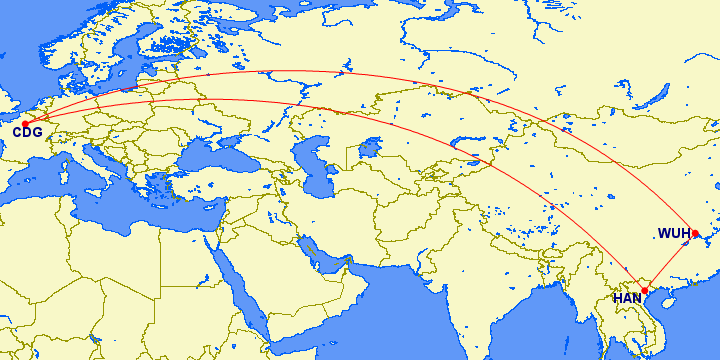 Presumably the Hanoi stop is so that they can have a crew change, since they can't have one crew operate the roundtrip. Positioning crew to Wuhan would be challenging, given that the city is closed off.
Hi Fly isn't the only charter airline to operate Wuhan rescue flights. For example, a Kalitta Air 747 just operated a flight from Wuhan to the US with about 200 Americans onboard. The plane stopped in Anchorage to refuel and so that passengers could be screened for symptoms.
Then the plane flew to March Air Reserve Base near Los Angeles, where passengers will be observed for three days before being released.
(Tip of the hat to @BoardingPassRO)