While American Airlines' "Oasis" planes are hardly comfortable, arguably the most frustrating planes in American's fleet are their ex-US Airways A321s.
American Airlines' A321s without power
American has around 220 Airbus A321s in their fleet, and over half of those are planes that American "inherited" from US Airways (the others are really nice — some have the special A321T transcon configuration, while others have a standard domestic configuration, but with TVs).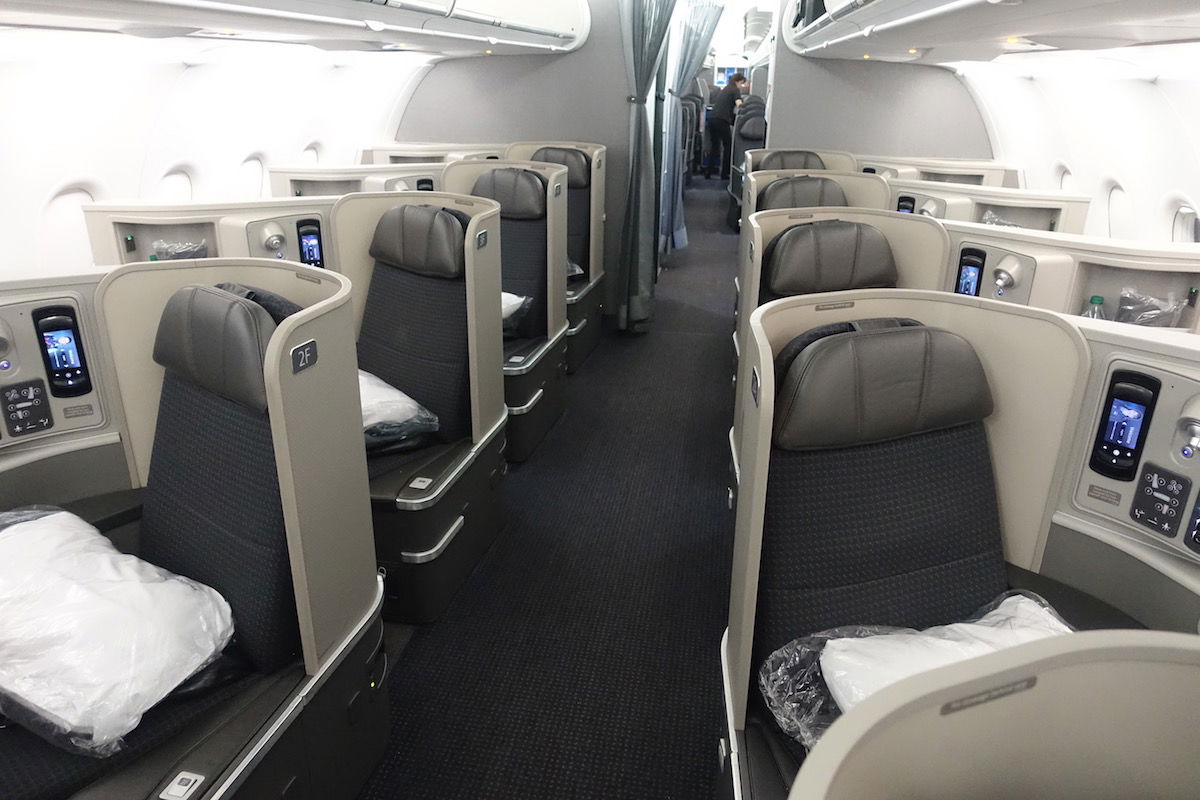 These are not the A321s I'm talking about
Unfortunately American hasn't done much to update the interiors of the legacy US Airways planes, though, other than reupholstering the seats.
Not only do these planes not have personal televisions (which will eventually be the case on most American planes), but American doesn't even have in-seat power on these planes.
These are planes that are largely used for transcon flights, especially out of Charlotte and Philadelphia, so suffice to say it's incredibly disappointing to step onboard a five or six hour flight and not have power ports.
All American A321s should have power ports by May 2022
When should we expect these planes to feature power ports? Over time it seems like American has constantly pushed back the timeline. American can reconfigure planes at lightning speeds if they have an incentive to do so, as they've done with their Oasis planes.
Meanwhile if changes just improve the passenger experience but don't add capacity to planes, they seem to take their sweet time.
After yet another flight on an A321 without power this morning, I reached out to American to ask when we can actually expect all of these planes to have power.
The answer? You can expect that all American A321s will feature in-seat ports by May 2022. Yes, that's well over two years from now.
That's because American isn't just installing power ports on these planes, but rather they're installing power ports as they retrofit these planes with "Oasis" interiors. So far only a few A321s have been reconfigured with these cabins.
I believe American might just stick to that timeline (which isn't exactly aggressive anyway), given that they seem to think the Oasis configurations are good for their bottom line.
American's "Oasis" A321s
American's old legacy US Airways A321s have a total of 187 seats, including:
16 first class seats
18 extra legroom economy seats (which are really just exit row seats, as there's no dedicated Main Cabin Extra)
153 economy seats
Meanwhile the new Oasis A321s feature 190 seats, including:
20 first class seats
47 extra legroom economy seats
129 economy seats
Yep, somehow American is increasing the seat count on these planes by three while also adding four first class seats and 29 extra legroom economy seats, which tells you just how tight all of these seats are going to be.
Still, on balance I'd say that these Oasis planes are preferable to the old A321s. That's because they have more first class seats, more extra legroom economy seats, and power.
I never thought I'd say this, but… American can't "Oasis" their A321s fast enough!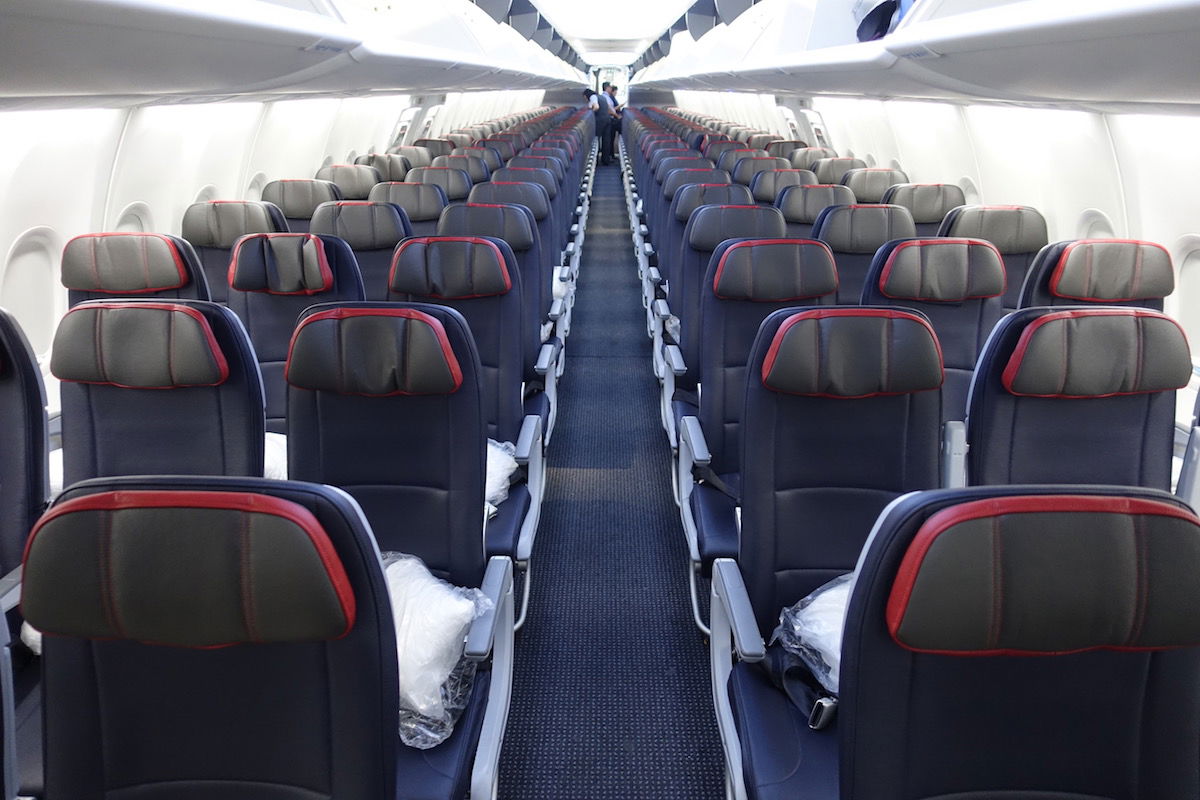 The Oasis cabin on American's 737s
Bottom line
You can expect all American A321s to feature in-seat power by May 2022.That's also the point at which they will all feature the Oasis configurations.
In the meantime these are planes to avoid — hope that you're either on one of the few A321s already to be reconfigured, or that you're on a legacy American A321, which features in-seat power, personal televisions, and more.