I'm always looking to review new experiences, so I'm especially excited when I hear about new airlines that are in development. For example, I've been saving up money since before I was born to be on the inaugural Baltia flight. I can't wait.
Perhaps even more mysterious than Baltia is Global Ghana Airlines — you can check out their website at flygga.com. Apparently they plan on launching 3x weekly flights between Chicago and Accra, Ghana, as of November 1, 2017.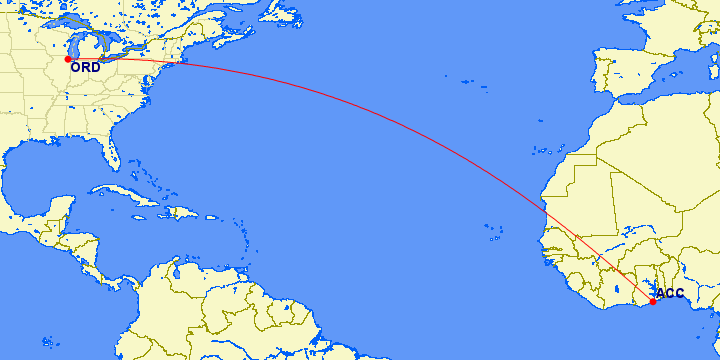 Tickets for the flight are already bookable on their website, and they have some great premium cabin fares. "Family Class" is $577 one-way, "Royal Class" is $627 one-way, and "First Class" is $652 one-way. At that price, I think just about anyone would spring for first class. Then again, there are no indications on the website of what the difference between the cabins is.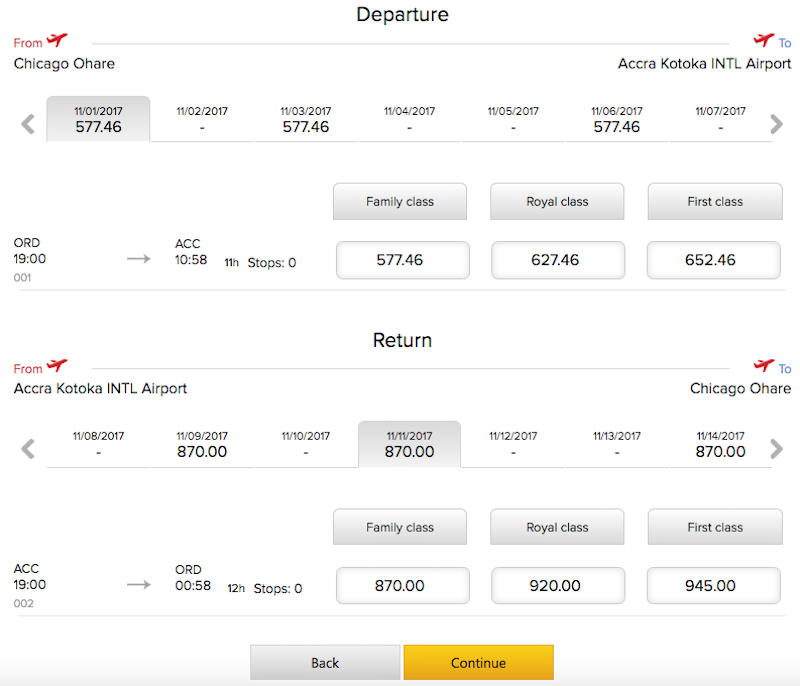 Based on the seatmap on their website, it looks to me like they'll be operating a 767… or something.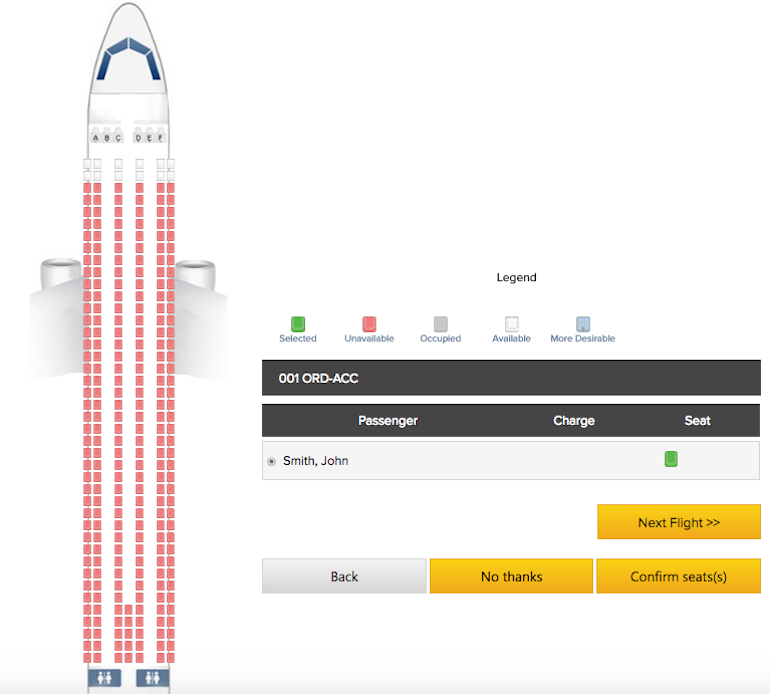 And you can go all the way to the booking page (I didn't try to enter my credit card information, because I sort of feel like I might as well pay via Western Union wire transfer).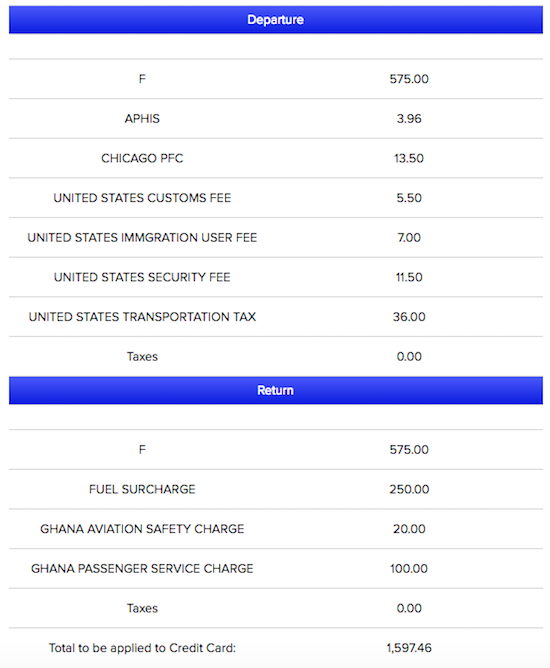 There's only one slight problem. There's basically nothing about the airline online. I stumbled upon this on airliners.net, but that's just about the only place where this is talked about. Currently the airline doesn't operate any flights, they don't own a plane, they don't have an operating certificate, etc. I have to wonder if they're even legally allowed to sell tickets on this flight when they haven't filed with the FAA or DOT to request permission as far as I can tell.
But they do have a website, and a logo that looks pretty cool.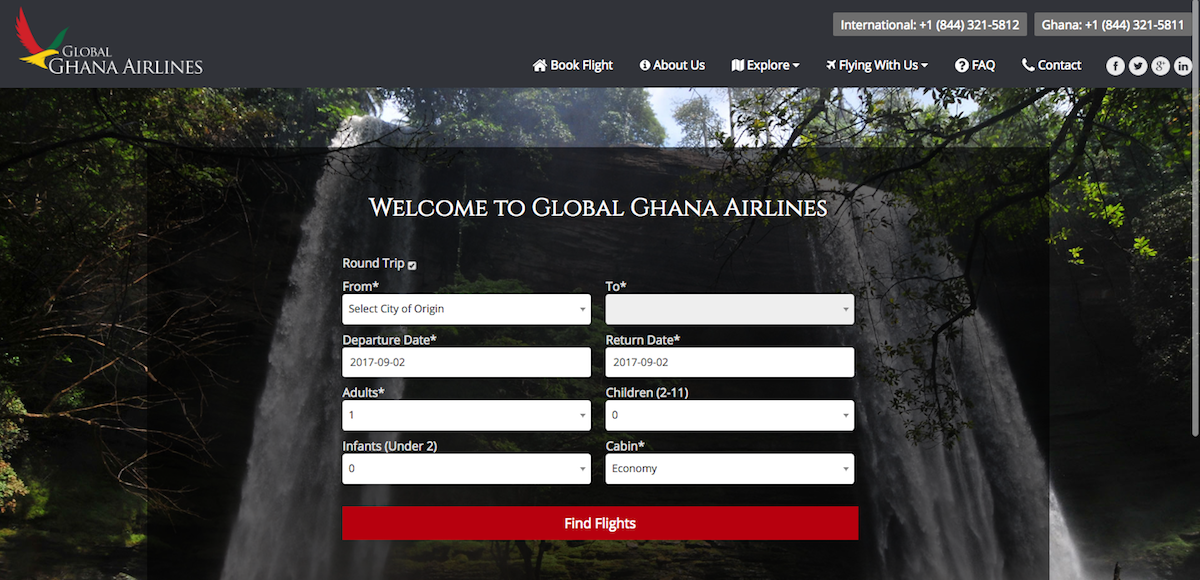 On their "about us" page, the only person listed under "leadership" is GGA's "general manager," who apparently runs an aeronautics training institute and is an aviation consultant for the Chicago Public School system.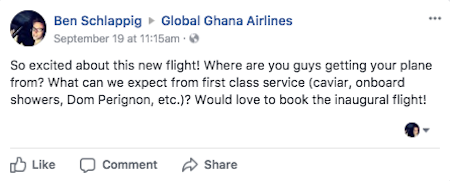 I think it goes without saying that something seems a bit off here… does anyone have an idea of what's going on?