Over the coming years we should expect to see smaller planes on longer routes. We've already seen many airlines retire 747s and replace them with 787s and A350s.
The introduction of the A321XLR in 2023 will be even more drastic, as it will be able to operate nonstop flights of up to 10 hours.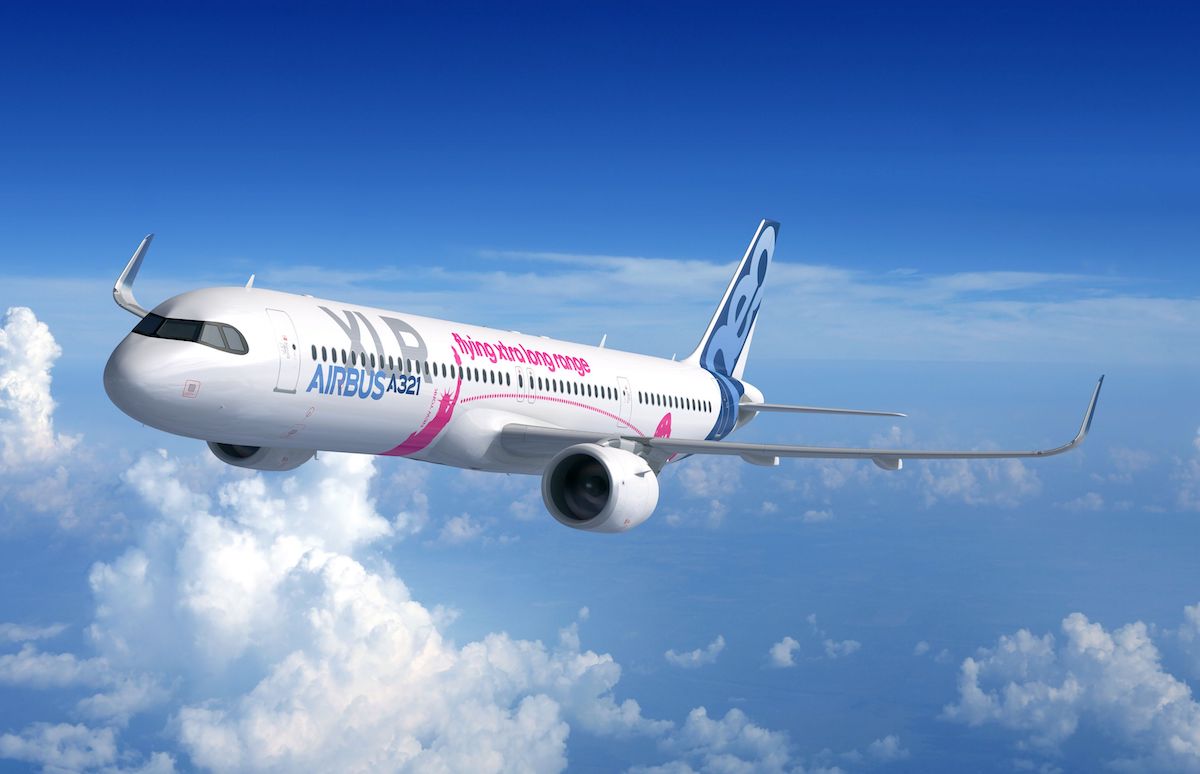 Airbus A321XLR
Passengers will value the convenience of nonstop flights in markets that weren't previously financially viable, but what does this mean for the onboard experience?
The state of narrow body flat bed business class
At this point I'd say the swankiest business class product you'll find on a narrow body plane is JetBlue Mint, which was introduced back in 2013.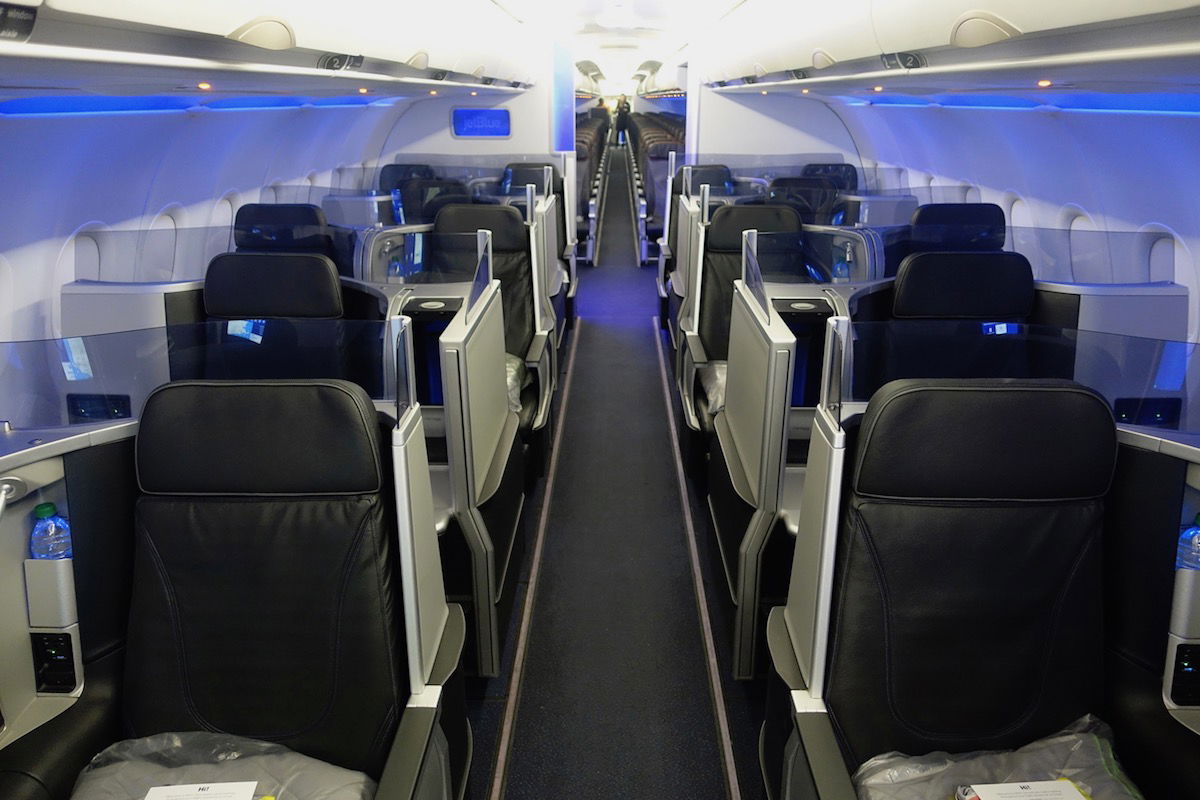 JetBlue A321 business class
This is a staggered configuration, though what makes it unique is that the "throne" seats (which are the solo seats in every other row) have doors. JetBlue was the first airline in the world to introduce doors in business class.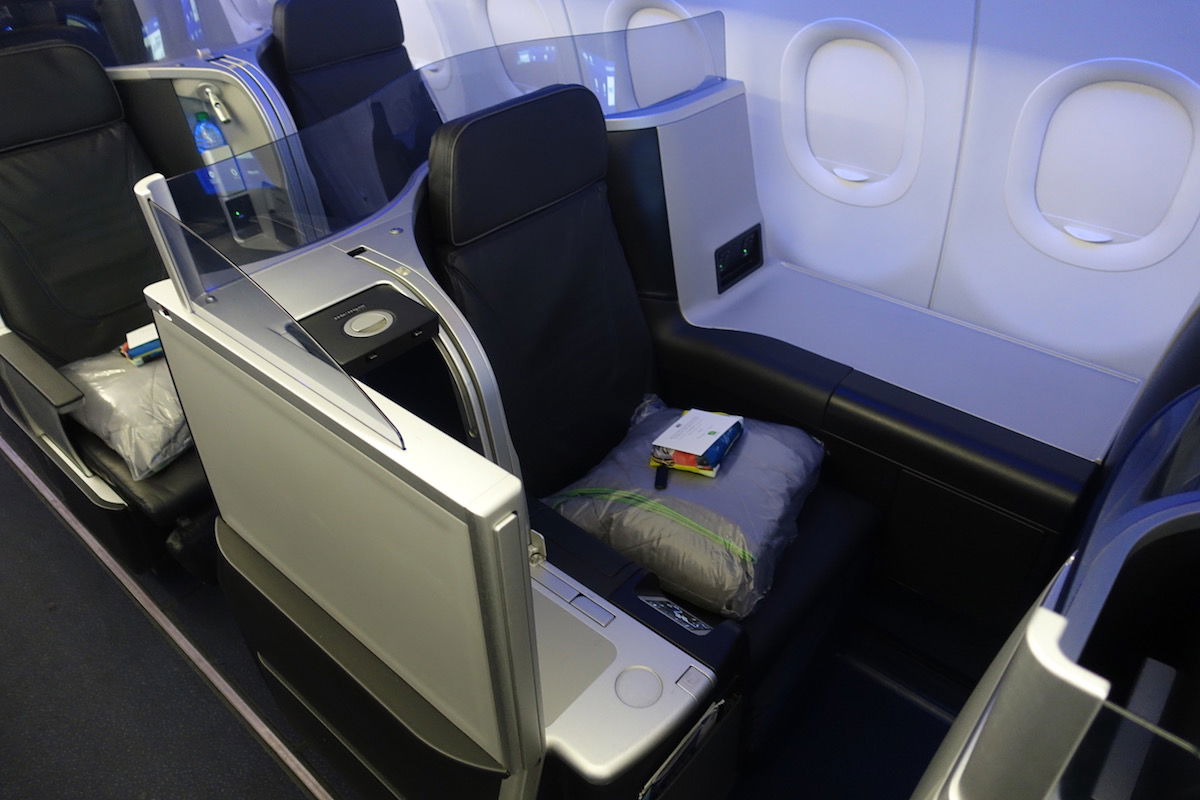 JetBlue A321 business class
Since 2013 we've seen several other airlines introduce flat beds in business class on narrow body aircraft, though nothing has surpassed, let alone matched, JetBlue Mint. Airlines like Aer Lingus and TAP Air Portugal are using the same staggered configuration on the A321LR, though it's a more basic version of the seat, as there are no doors.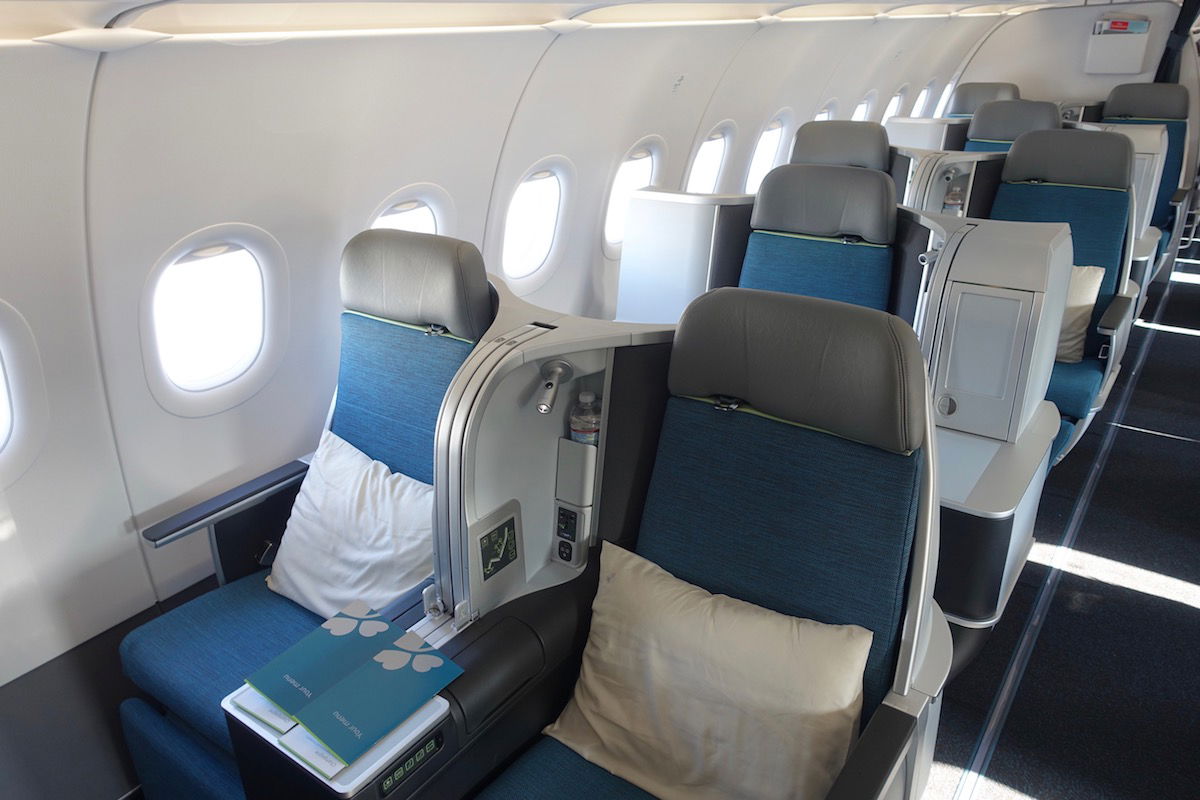 Aer Lingus A321LR business class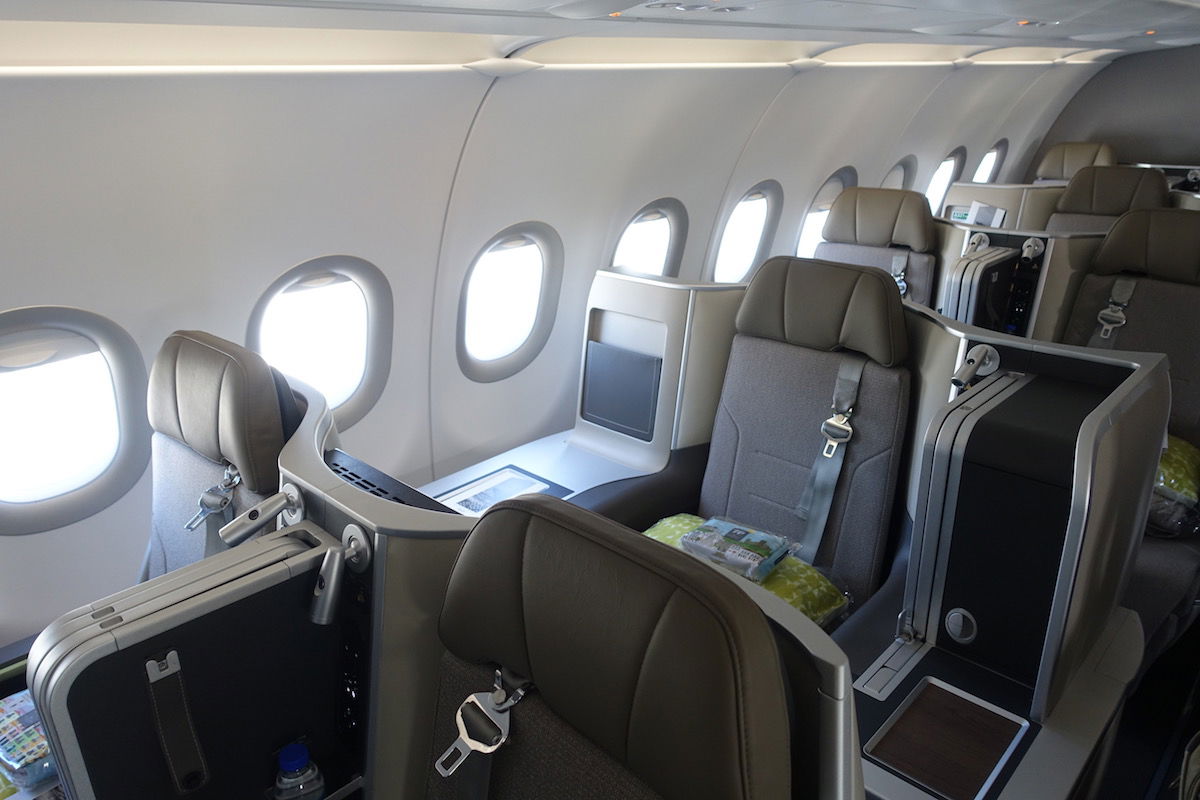 TAP Air Portugal A321LR business class
American does have some A321Ts with reverse herringbone seats, though these are marketed as first class, and not business class.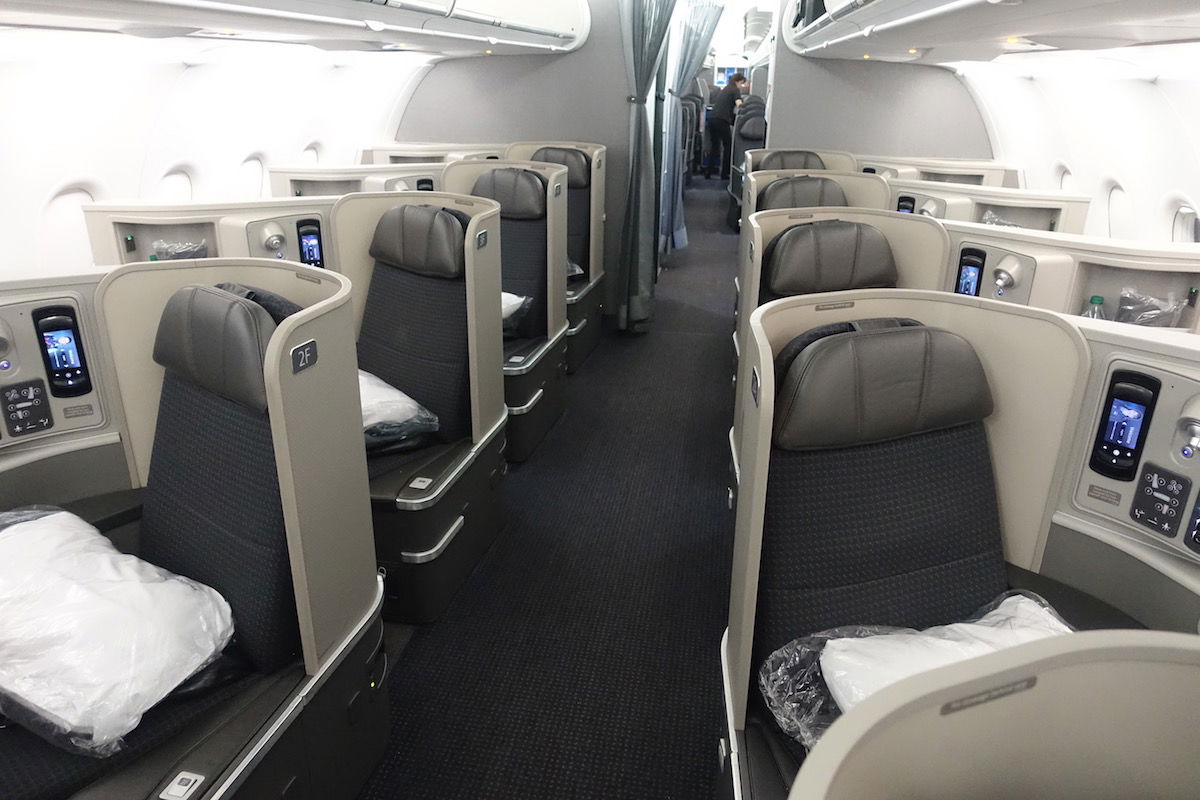 American A321T first class
Direct aisle access seats are coming
With several full service airlines having ordered narrow body planes with the intention of using them for long haul flights, there's no doubt we'll see some improvements when it comes to business class seats.
For example:
As I said above, airlines and seat manufacturers have had a long time to raise the bar since JetBlue Mint was introduced in 2013, though despite that, as of now there's only a single product I know of that's promising flat bed business class with direct aisle access on narrow bodies.
Specifically, that's Thompson Aero's VantageSolo seat. Thompson Aero is the same seat manufacturer that makes all of the staggered seats mentioned above (including on JetBlue, Aer Lingus, and TAP Air Portugal), so this is their evolution of the product.
Basics of Thompson's VantageSolo seat
I've written about this seat in passing in the past, though some new pictures were recently released of the seats, so I wanted to look at this product in a bit more detail.
The VantageSolo seat essentially offers a herringbone configuration, as seats are in a 1-1 configuration facing the aisle.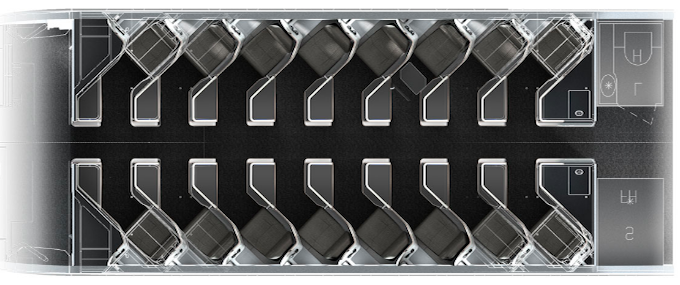 Yes, on the surface that's a step backwards for business class. Many airlines introduced herringbone seats nearly two decades ago, and they're now rather unpopular with passengers.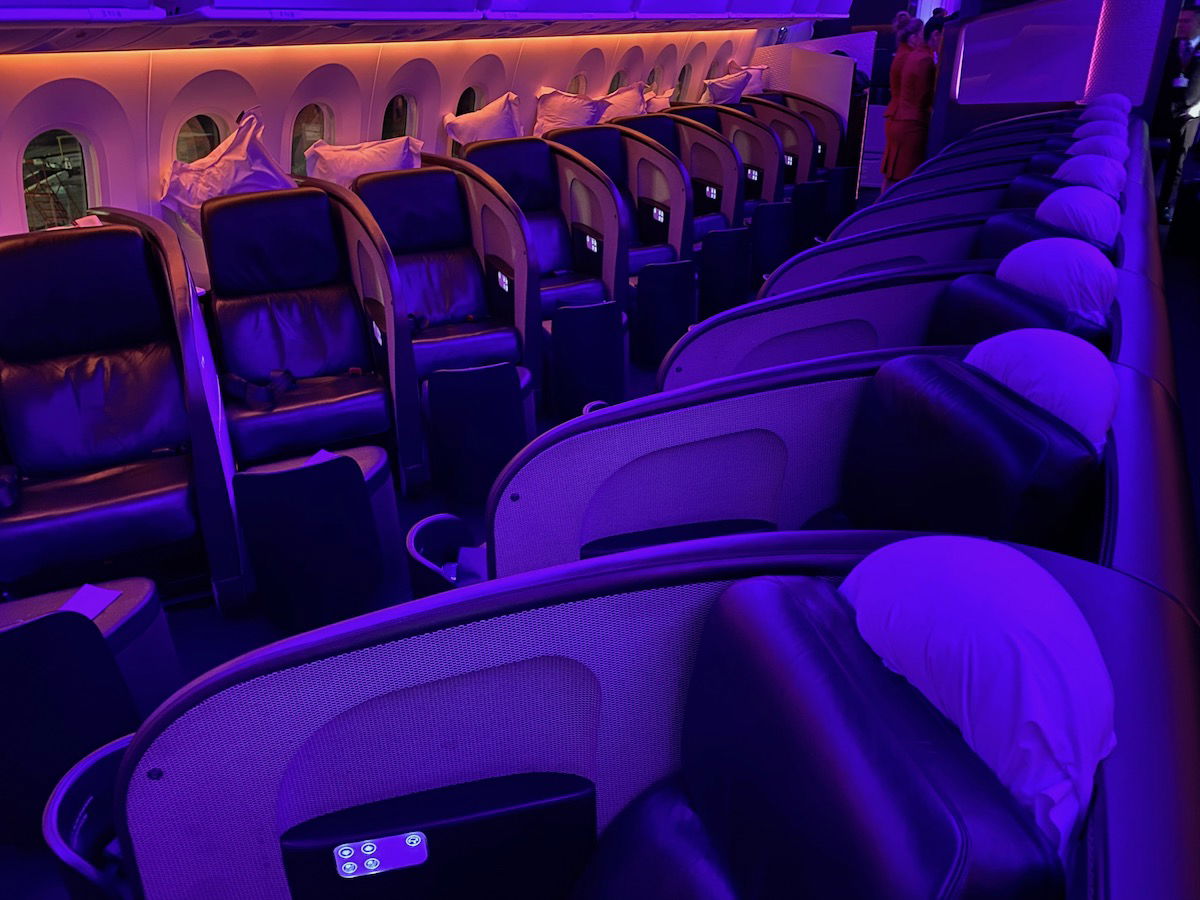 Virgin Atlantic herringbone business class
However, by looking at renderings of these VantageSolo seats, you'll notice that many of the downsides of traditional herringbone seats have been addressed.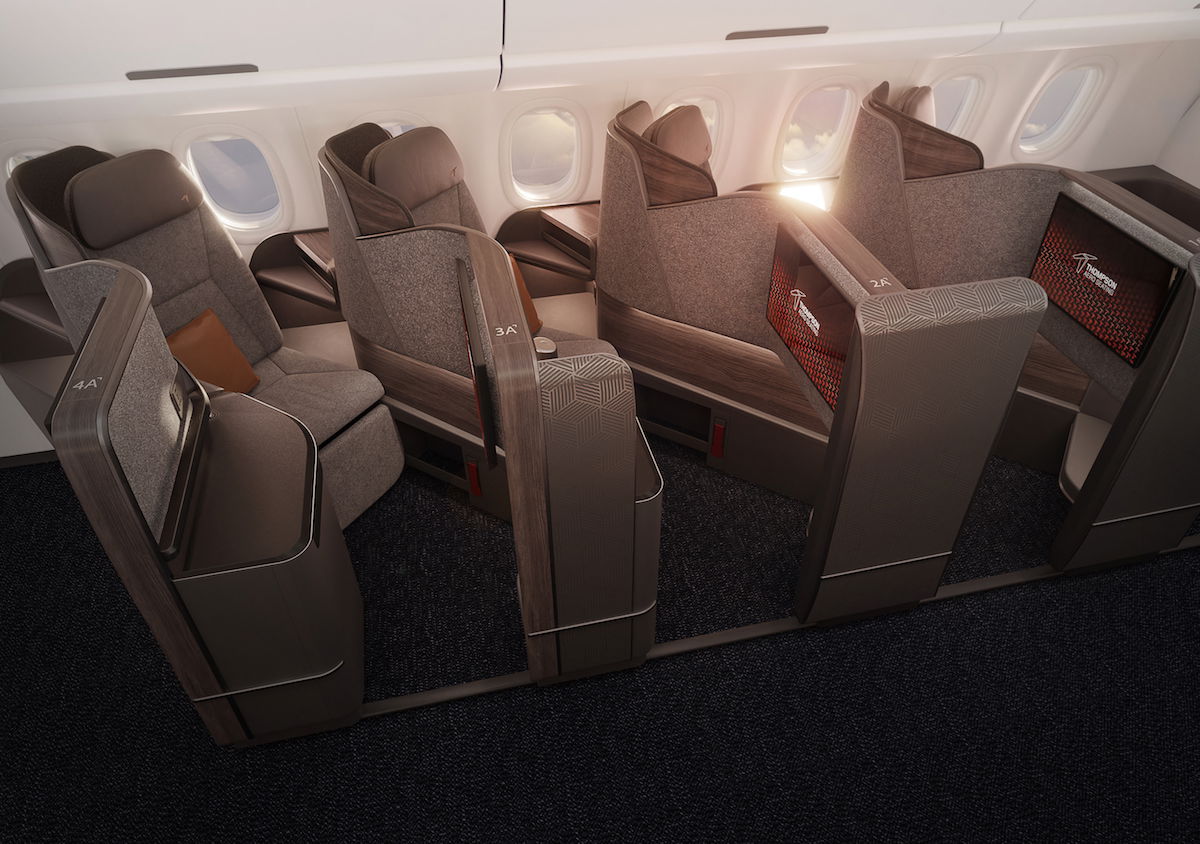 Thompson Aero VantageSolo seats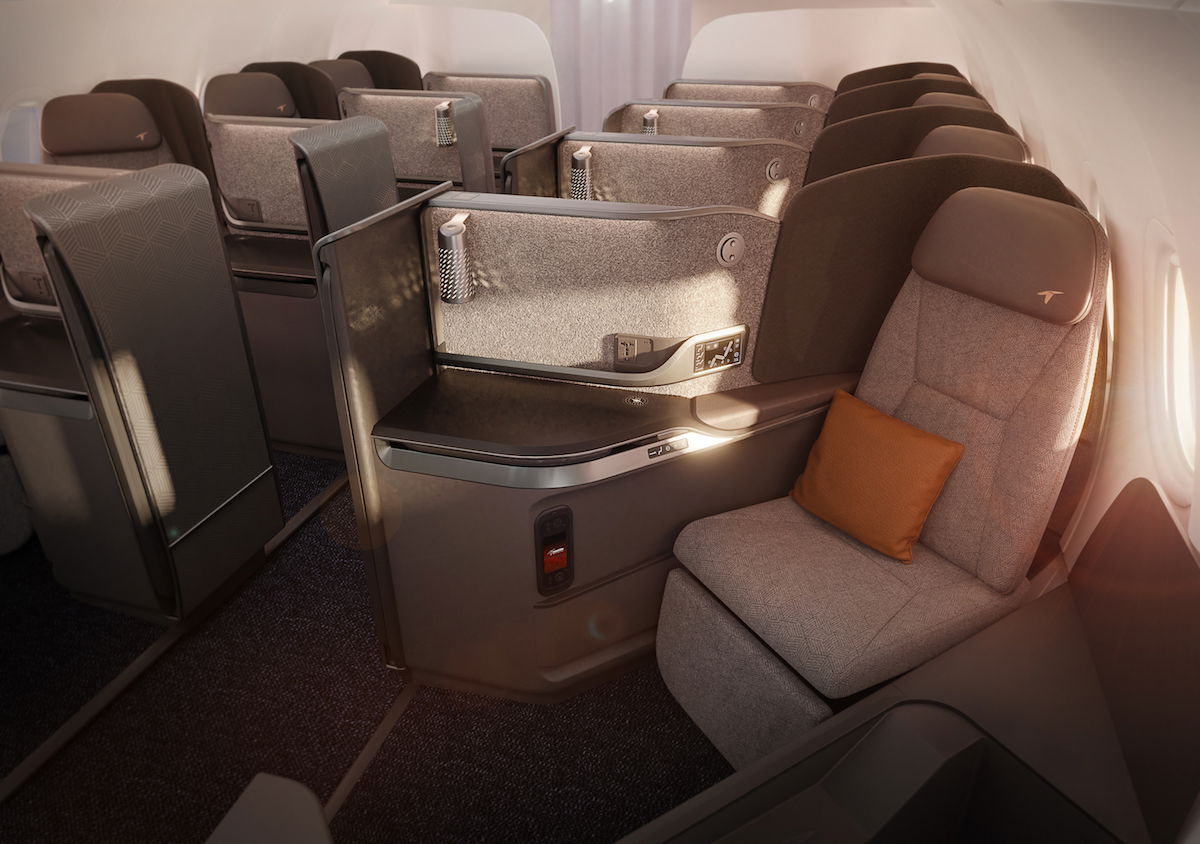 Thompson Aero VantageSolo seats
Yes, the seats face away from the windows, and that's not ideal. Otherwise there are some considerable improvements compared to past herringbone seats, though:
The seats have storage space, as there's a large counter by the aisle, and another one towards the back of the seat
The extra storage is made possible because the seats feature footwells (though rather large ones, by the look of it), rather than just offering exposed ottomans, which make the counter space possible without taking up additional space
The seats can be reclined into bed mode, rather than having to "flip" them over
The seats have significantly more privacy, both with a privacy shield around the back of the seat, and with additional privacy at the aisle
It even seems like these seats could feature doors, though we'll see if any airlines end up doing that
Lastly I think it's worth sharing the below rendering — note the particularly spacious seat in the first row!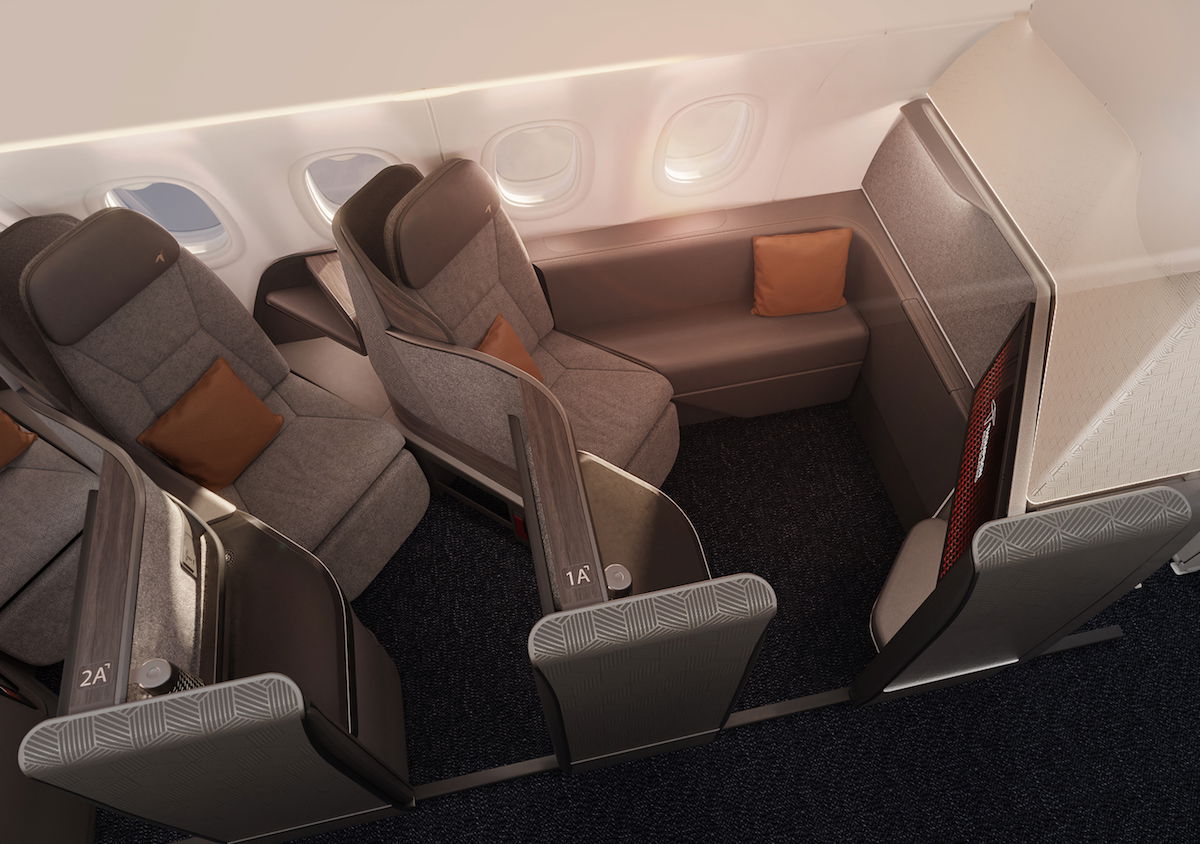 Thompson Aero VantageSolo seats
I guess we could see airlines introduce some sort of "premium" business class and charge extra to assign that seat.
More realistically, though, I doubt airlines will actually choose to have that seat. Rather than offering all that extra space to the passenger in row one, they'll likely put a closet in the space that would otherwise be dedicated to that extra portion of the seat.
Bottom line
It seems like the VantageSolo seat is the frontrunner for fully flat direct aisle access business class on narrow body planes. Thompson is a well known and reliable seat manufacturer that has the ability to produce seats in large quantities, and that's something airlines will value.
Ultimately I'd say I feel lukewarm towards this seat. I don't love facing away from the windows, but I do appreciate that this at least addresses some of the other issues with herringbone seats.
While we've been hearing about the VantageSolo seat for a few years now, there's always a chance that another seat manufacturer introduces a competing seat that's even better. After all, ANA introduced their new business class with virtually no advance notice.
What do you make of the VantageSolo seat?