We've spent the past week in Germany and Austria enjoying Christmas markets and tolerating weather that was about 50 degrees too cold for my liking. 😉 Nonetheless we had a great time, and there is something so beautiful about European Christmas markets. I actually didn't mind the weather all that much in Europe, while the weather in Boston on Thursday was truly inhumane. I'm recovering for a couple of days before spending the rest of the year in Florida to see my family.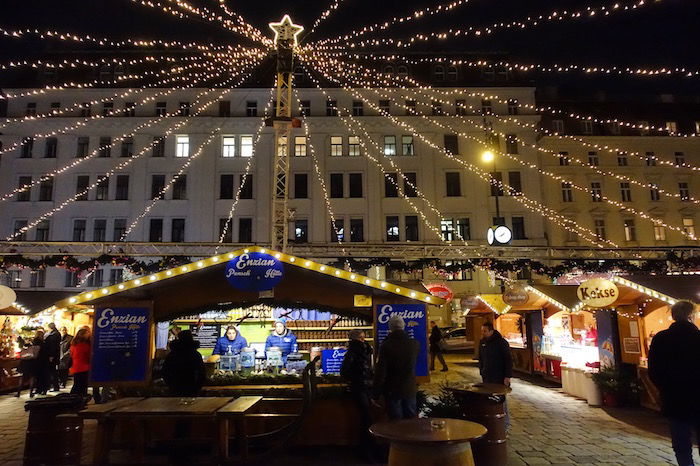 On the miles & points front, we've seen a lot of great holiday offers this week, especially for earning bonus miles on shopping. Furthermore, there's a special offer from LifeMiles for OMAAT readers, which couples very nicely with the discount they have on select redemptions. On top of that, the merger between Alaska and Virgin America closed this week, so I'll be very curious to see what the combined airline will look like going forward.
With that out of the way, here's a recap of this week on the blog:
Featured Stories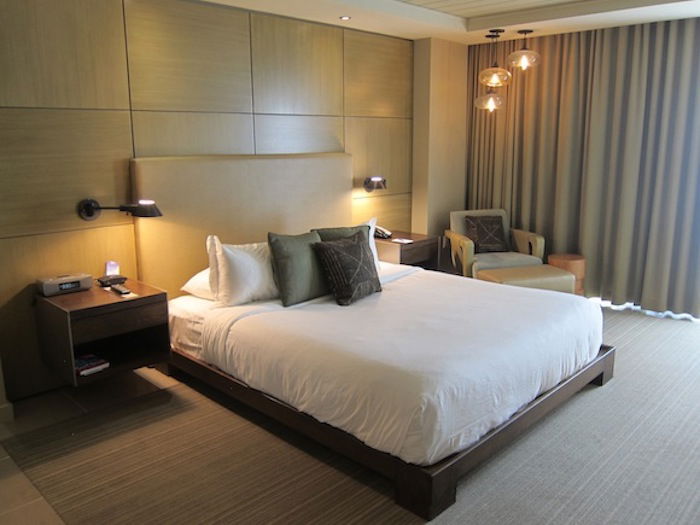 It goes without saying that I love loyalty programs, though I also love staying at unique hotels. For a long time the two seemed to largely be mutually exclusive, where a vast majority of chain hotels also felt cookie cutter.
One cool trend we're seeing among the major hotel groups is that they're introducing more brands focused on unique, local hotels. One of those brands is Curio by Hilton, which is giving away a hotel stay to a lucky OMAAT reader this week!
---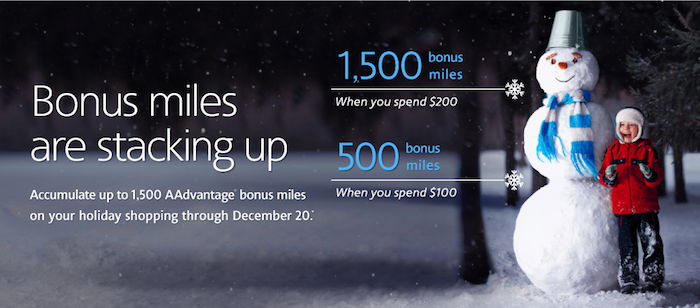 For those of you not familiar, online shopping portals can be a great way to pick up additional miles & points for purchases you'd make anyway. Just for following a specific link you can earn bonus points in addition to the ones you'd earn anyway for credit card spend.
At the moment we're seeing two very nice bonus offers through the American AAdvantage and Alaska Mileage Plan shopping portals.
---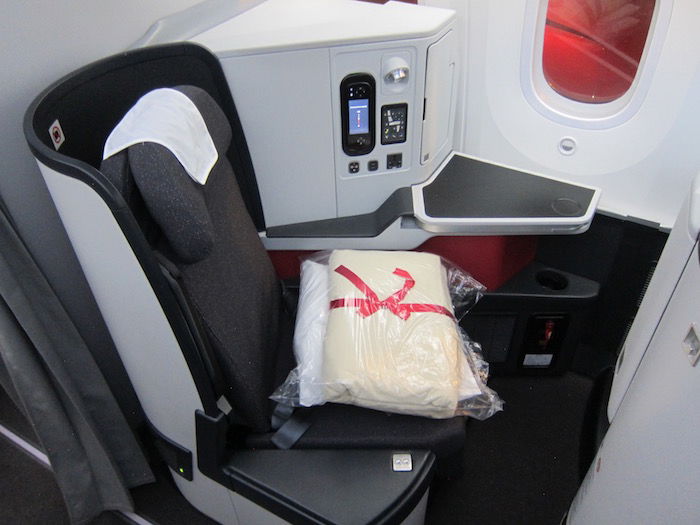 LifeMiles is one of my favorite programs for buying miles, given how useful their miles are for premium cabin redemptions on Star Alliance airlines.
I'm happy to share that LifeMiles is offering a special increased bonus on purchased LifeMiles for readers of OMAAT. Readers can receive an extra 15% bonus when buying between 2,000 and 150,000 miles, meaning you can earn up to a 140% bonus on purchased miles.
---

TIPS: Earning Miles & Promos
$10 Amazon Code When You Buy An Amazon & Starbucks Gift Card
Starwood & China Eastern Launch Eastern Explorer Rewards Program
Fly American First Class To Cuba For Less Than The Price Of Economy
Marriott & Starwood Announce Their First Aligned Global Promotion
Earn 1,500 Bonus American Or Alaska Miles For Your Holiday Shopping
Register Now: Earn 5x Points At Gas Stations & On Local Commuter Transportation
There's A New American Airlines Credit Card You Can Now Apply For!
Comparing Two Great Business Cards: Which Is Best?
Great Business Class Fares On Xiamen Air's New Los Angeles Flight
50% Off Uber Rides When You Use Android Pay
Incredible Japan Airlines First Class Fares To The U.S.
$20 Credit For Joining Google Fi Or Referring Friends
Today Only: Earn 4x JetBlue Points On New Bookings
LifeMiles Offering Special Promotion For OMAAT Readers!
Is It Worth Spending Your Way To SPG Platinum?
GIVEAWAY: Two Free Nights At Any Curio By Hilton Hotel
Should You Get The Amex Business Platinum Or Gold Card?
Quick And Easy Way To Earn 250 Free Aeroplan Miles
Easy $10 Credit For Google Fi Subscribers
20% Off Airbnb Gift Cards
TRICKS: Redeeming Miles
At What Rate Should Virgin America Points Convert Into Alaska Miles?
Citi ThankYou Points Will No Longer Transfer To Virgin America
Am I The Only One Who Has No Trouble Using My SPG Platinum Suite Night Awards?
LifeMiles Is Discounting Star Alliance First & Business Class Awards!
TRAVEL With Ben (Lucky)
I Really Want To Visit Greenland…
A Non-Obvious Reason You Should Double Check Your Hotel Folio
6 Reasons NOT To Be Loyal To An Airline In 2017
Top Gifts For Travelers
When An Airline Phone Agent Can't Help, Try Twitter
REVIEWS & Trip Reports
Review: The Mira Hotel Hong Kong
Is It Time To Review An Iranian Airline?
NEWS & Updates
Crazy Footage Of A Captain "Wrestling" A 747 To The Ground
America's Most Corrupt "Airline" Has A New Plane & Business Plan
SAS Premium Passengers Will No Longer Get Access To Third Party Lounges
When You Arrive At A Hotel Only To Find That It's Bankrupt…
Emirates Introduces The World's First Moisturizing Pajamas
"Professional Idiot" Claims To Fly In Cargo Hold, Gets Called Out By Airline
If You Can't Beat 'Em, Join 'Em: Etihad & Lufthansa Announce Codeshare Agreement
Singapore Airlines Is Launching Flights Between Moscow & Stockholm
Terrorists Beware When Ordering A Special Airplane Meal
Hilton Honors Makes It Easier To Qualify For Lifetime Diamond Status
Encore: Garuda Indonesia's First Class Ground Services Impress Again!
What Alaska's Takeover Of Virgin America Means For Customers
Singapore Airlines Will Fly The A350 To Houston Starting In 2017
Pakistan Airlines Is Operating A Military C-130 On Passenger Flights
Yay: Cathay Pacific Is Relocating To Terminal 8 At JFK
British Airways Flight Attendants To Go On Strike Over "Poverty Pay"
Could This 737's Flight Hint At The Alaska Merger Closing Today?
The World's Best First Class Lounge Is Closing For 5 Weeks
Air Canada & Virgin Australia Announce New Strategic Partnership
Xiamen Air's New 787-9 Features China's Best Business Class Product
Qatar Airways Adding A380 Flights To Melbourne In June 2017
The First Longhaul Qantas 787 Route Will Be Melbourne To Los Angeles
Something I Didn't Know About American's New Flagship Lounges
Rapper Misses Alaska Flight, Offers "Peasants" $15K To Quit Their Jobs
Video Of Passenger Being Dragged Off Delta Flight… Literally
United Gets Punitive With Their Basic Economy Fares
Qantas Confirms First Ever Nonstop Flight Between Australia And Europe
Cocaine Smuggling Flight Attendant Pleads Guilty, Faces 10+ Years In Jail
Kuwait Airways Showcases Their New 777 With The Mannequin Challenge
Gogo Rolls Out Wifi Plan That Lets You Connect With Two Devices At Once
---
I hope everyone has a great rest of the weekend!