As most of you probably know, Alaska's takeover of Virgin America has been delayed by a couple of months due to negotiations with the Department of Justice. Alaska has finally been given the green light to close their merger, and it looks like that will be happening shortly.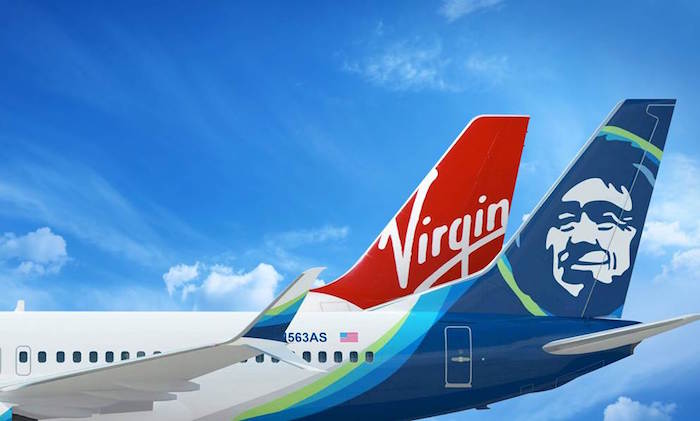 Rumor has it that the deal will close today, and it looks like we have another good reason to believe that. As I posted about in early November, Alaska has a special livery 737 to celebrate Alaska's takeover of Virgin America. The problem is that they haven't really been able to fly it due to the delay in the merger.
Unconfirmed photo of N493AS, which is expected to be painted in a special livery that promotes their purchase of @VirginAmerica. pic.twitter.com/bLcjMm7Gzz

— AirlineGeeks (@AirlineGeeks) November 4, 2016
So this brand new 737 has been sitting on the ground for well over a month, which has to be rather costly.
Well, that 737, with tail number N493AS, did a test flight around Victorville, California yesterday, where it has been stored. Then late last night it flew from Victorville to Seattle, where it landed in the middle of the night.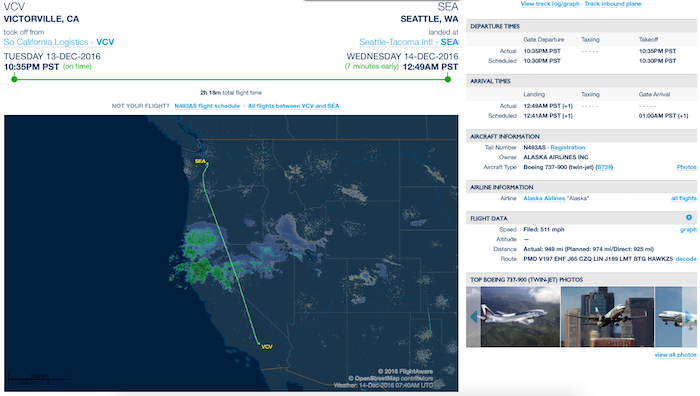 It's scheduled to fly to Baltimore and back tomorrow, December 15, 2016.

I think we can now count down the hours (or maybe even minutes?) until Alaska's takeover of Virgin America closes. Of course what I'm most curious about is how quickly Alaska and Virgin America announce a reciprocal frequent flyer agreement, which is potentially what would benefit consumers most.
Stay tuned!