Emirates' planned A380 fleet is larger than those of all other airlines combined, which is why they fly them just about everywhere. However, their Gulf rivals have much smaller A380 fleets, so have to be much more selective with where they fly them. Qatar Airways, for example, has just six A380s in their fleet.
As of now, Qatar Airways flies their A380s to London, Paris, Bangkok, Sydney, and Guangzhou. Obviously they don't have much room to expand A380 routes, given how few of the planes they have.
However, Qatar Airways has just announced their next A380 route. Qatar Airways will begin daily A380 flights between Doha and Melbourne as of June 30, 2017. The A380 flight replaces the existing 777-300ER on the route, and will operate with the following schedule:
QR904 Doha to Melbourne departing 8:50PM arriving 5:20PM (+1 day)
QR905 Melbourne to Doha departing 10:05PM arriving 5:25AM (+1 day)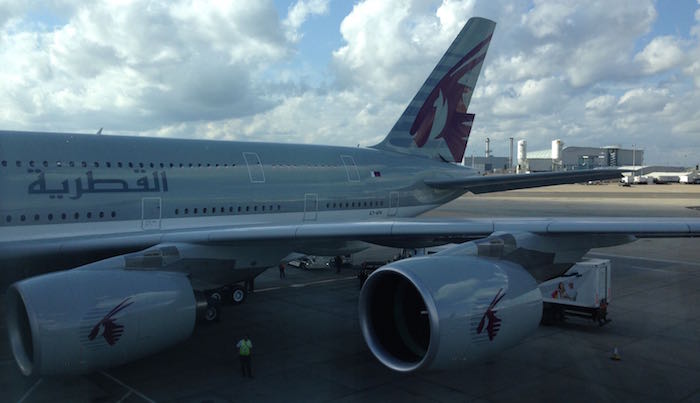 While it hasn't yet been announced, I suspect Qatar Airways will have to cut one of their existing A380 routes or frequencies in order to make a plane available for this route, given that a single rotation to Melbourne takes about 36 hours. I suspect that Guangzhou is probably most likely to get the cut, though I could be wrong.
Not only does this upgrade to an A380 represent a huge increase in capacity, but it also represents a very nice upgrade to the onboard product.
Unlike the 777, the A380 features a first class cabin, consisting of a total of eight seats, spread across two rows in a 1-2-1 configuration.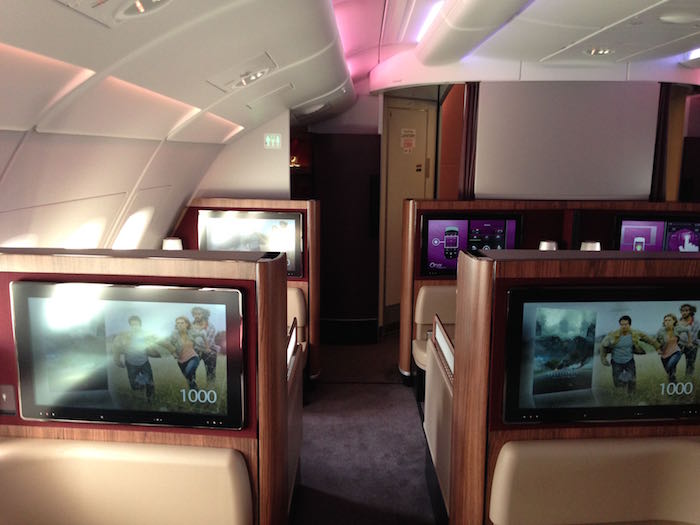 The A380 also has a great reverse herringbone business class product in a 1-2-1 configuration, similar to what Qatar Airways has on the A350.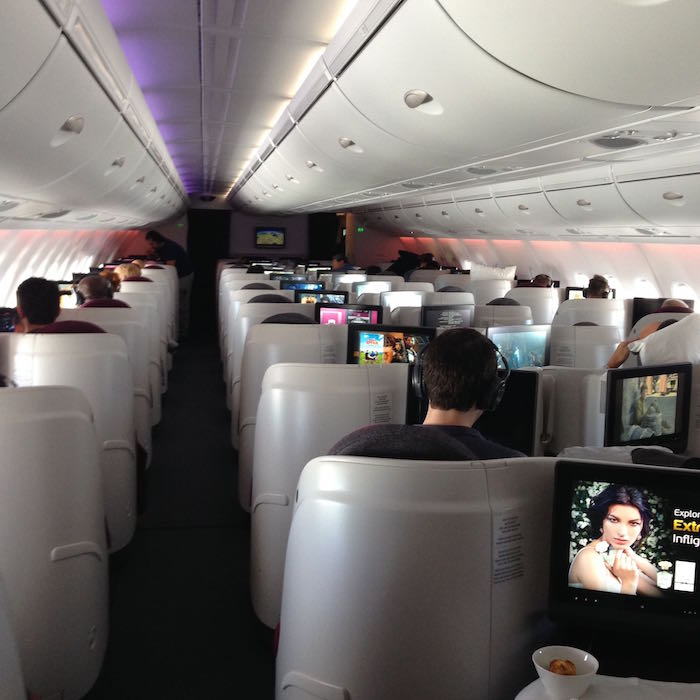 There's also an onboard bar on the A380, which I'd argue is the nicest one in the sky.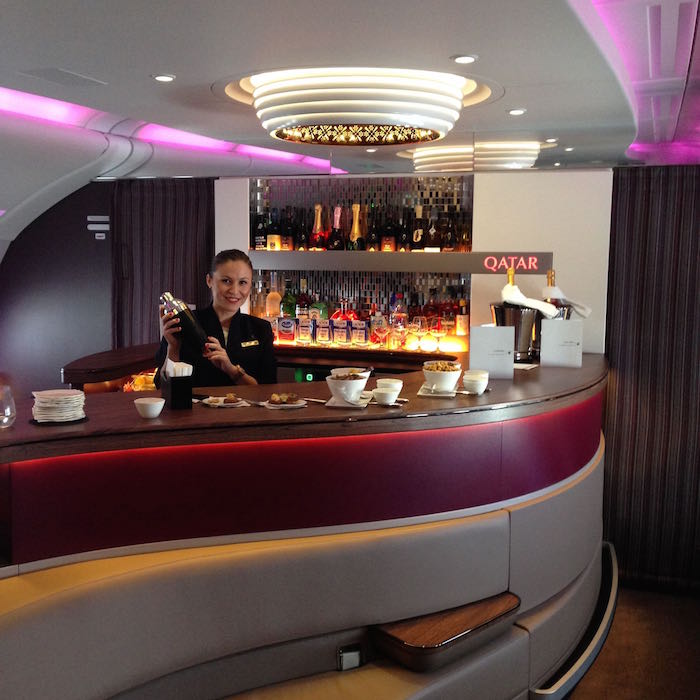 All of that is a huge improvement over Qatar Airways' 777 business class product, which is mediocre at best (Qatar promises they'll soon have a new "super business class" product on the 777, but we're still waiting).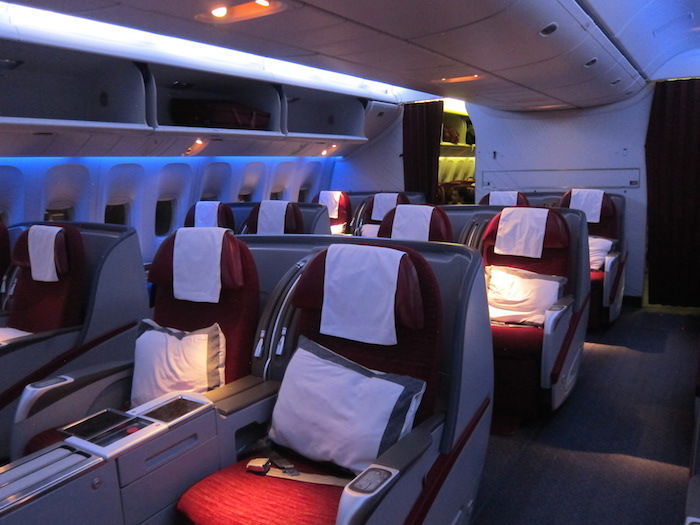 As of now, Qatar Airways seems to have added two first class award seats on many (though not all) flights between Doha and Melbourne, so there's an opportunity to redeem miles there. I don't see any extra business class inventory, though. I suspect over time we may see them add more.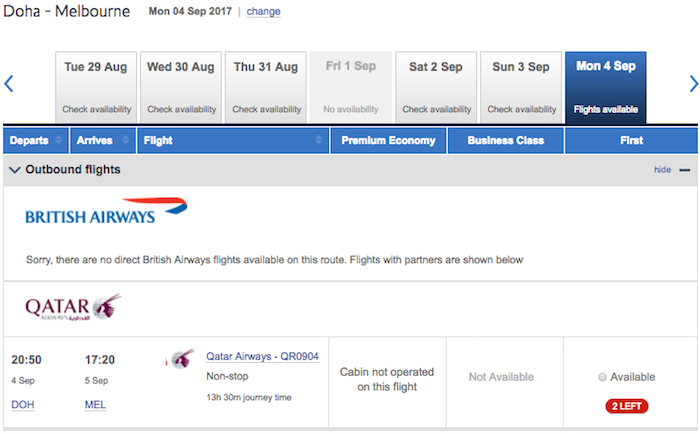 While American devalued their award chart earlier in the year, redeeming AAdvantage miles for these flights is probably still the best value. A one-way ticket between the Middle East and Australia will cost you 80,000 miles in business class or 100,000 miles in first class.
Bottom line
While I wish we'd see some Qatar Airways A380 flights to the U.S., I'm not surprised to see the plane focused on other markets instead. Qatar Airways is limited in terms of the flights they can operate to Australia, so it makes sense for them to have higher capacity planes to cities like Melbourne and Sydney. Meanwhile Qatar Airways doesn't have as much trouble adding flights to more U.S. cities.
This is great news for those in Australia, though I think those of us who were hoping Qatar Airways would fly an A380 to New York can now rule out that possibility…