One major trend we've seen among global airlines the past few years is that the major alliances have become less important, while individual partnerships and joint ventures have become much more important.
For example, I suspect Qantas' joint venture with Emirates is about as significant to them as their membership in oneworld. Arguably the same could be said about Delta's participation in SkyTeam compared to the individual joint ventures they have, largely with airlines that aren't even in SkyTeam.
As a result we're seeing a lot more partnerships that go beyond the global alliances. Well, the latest such partnership has just been announced.
Air Canada and Virgin Australia have just announced a new strategic partnership that will see the airlines codesharing on many routes, and also introducing reciprocal benefits for frequent flyers. This is especially interesting since Virgin Australia already has a transpacific joint venture with Delta.

I think the basic problem this partnership is solving is that Air Canada flies from Vancouver to both Sydney and Brisbane on a daily basis (and rumor has it that they may want to add more flights to Australia), though they don't have a Star Alliance partner in Australia. That means there are very few options for passengers to connect to other domestic flights within Australia on the same ticket.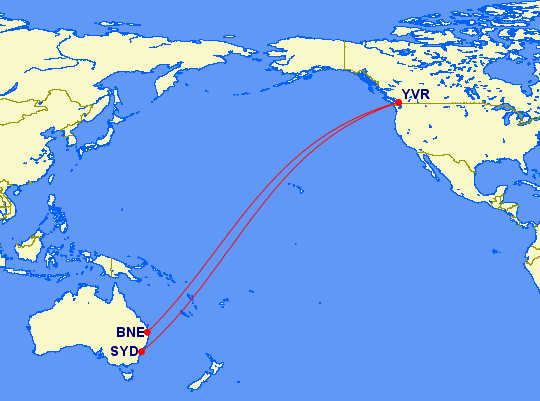 The first stage of this partnership is a codeshare agreement that will be implemented in early 2017. Through this, Air Canada customers will be able to book travel on a single ticket to 10 additional cities throughout Australia and New Zealand, including flights to Adelaide, Auckland, Brisbane, Canberra, Cairns, Christchurch, the Gold Coast, Melbourne, Perth, and Wellington. Members traveling on these flights will be able to earn Aeroplan miles, the details of which will be revealed soon.
Similarly, Virgin Australia flies to Los Angeles, so passengers traveling there will be able to take Virgin Australia codeshare flights on Air Canada to Calgary, Montreal, Toronto, and Vancouver. I think it goes without saying that Virgin Australia's biggest transpacific partner will continue to be Delta.
However, there's more to this partnership. In a subsequent stage, the two airlines plan on offering reciprocal frequent flyer redemption benefits on each other's flights, and also Virgin Australia plans to codeshare on Air Canada's flights between Australia and Canada.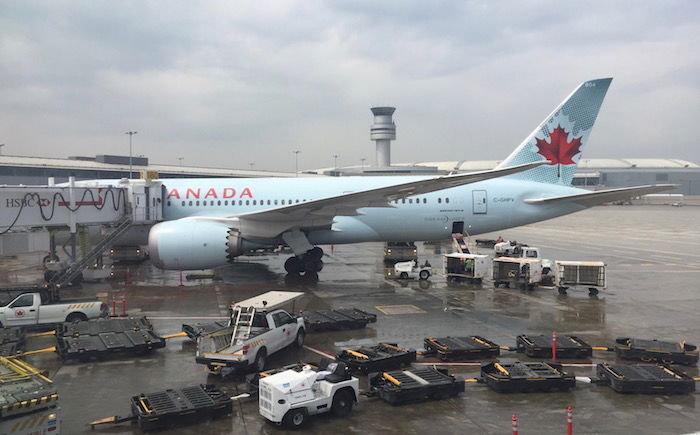 Bottom line
While this partnership may seem unconventional at first, it's brilliant, as it helps Air Canada solve the problem of not being able to sell tickets far beyond their Australian gateways. While the partnership is starting off slow, long term I think we could see this grow very nicely, especially if Air Canada adds more destinations in Australia.
I'm also excited at the prospect of redeeming Aeroplan miles on Virgin Australia transpacific flights. I wonder how Delta will feel about this partnership long term…