While I'm (obviously) a miles & points geek, I'm just as much an aviation geek. I love everything about aviation, at least non-military aviation (for whatever reason that doesn't interest me much). That's why I watch my fair share of aviation related videos on YouTube, etc.
I just came across a pretty insane video of a 747 captain "wresting" a plane to the ground at Tokyo Narita Airport. I've seen a lot of crazy landing videos, though I don't think I've ever seen one where the pilot made so many adjustments prior to landing. Here's the video:
The guy's a 747 captain, so I sure as heck am not qualified to say "oh, he was over controlling," or anything like that. I will say that it looks like the landing was great.
The comments section of the video is interesting, as you have 747 pilots with 20,000+ flight hours arguing back and forth about whether this pilot is brilliant or an idiot: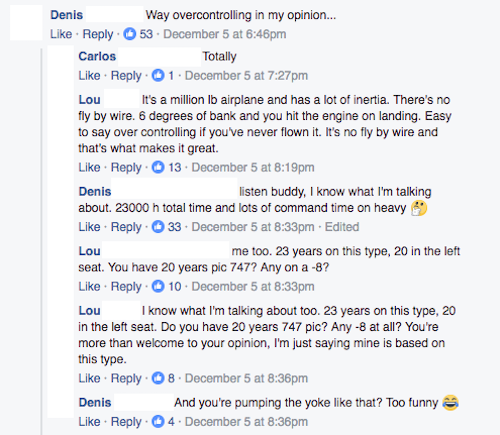 Goodness gracious, can someone get out a ruler already?!
Regardless, I thought the video was interesting to watch. It's easy to assume that planes more or less land themselves nowadays. That's typically not the case, and beyond that, there are often lots of last second adjustments involved, as we can see here.