While this is fairly specific, I think it's great news for a vast majority of people.
Cathay Pacific will be relocating from Terminal 7 to Terminal 8 at JFK as of January 15, 2017. For those of you not familiar with JFK, Terminal 7 is dominated by British Airways, while Terminal 8 is dominated by American, and is also significantly nicer.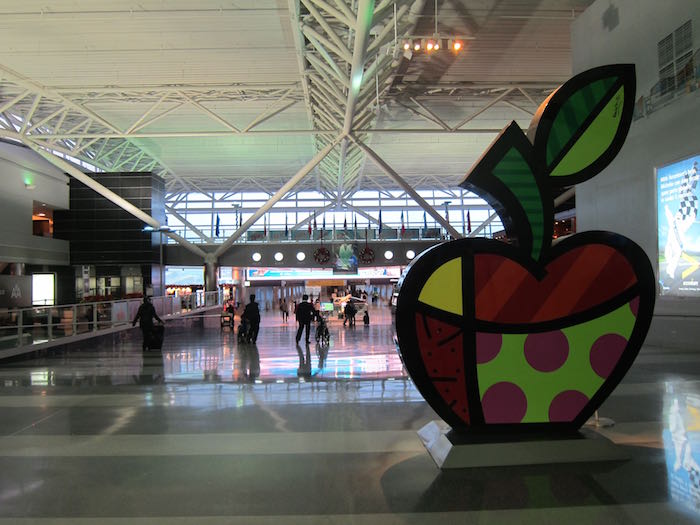 The fact that Cathay Pacific is moving to Terminal 8 is great for those connecting from American Airlines flights, given that they won't have to clear security again when connecting. Previously you'd have to exit Terminal 8, take the AirTrain to Terminal 7, and then clear security there again (which can be brutal in the evenings).
In terms of lounges, presently Cathay Pacific uses the British Airways Lounge at JFK, which I don't find to be especially nice. While there's a pre-flight dining area, most Cathay Pacific customers aren't eligible to use it. The lounge is outdated, and food selection limited.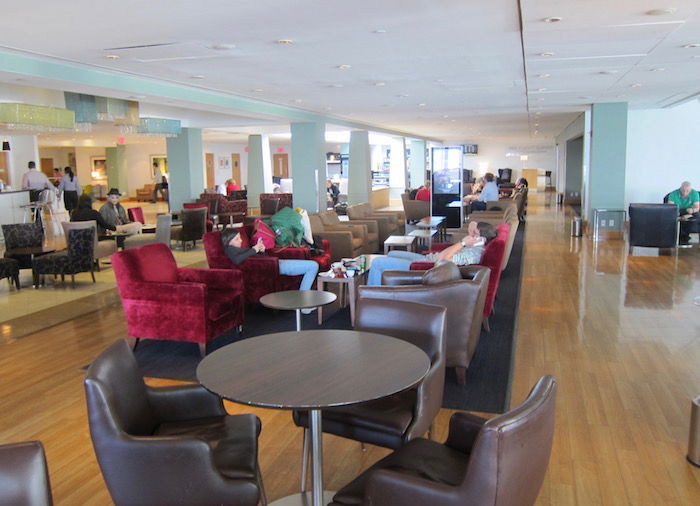 British Airways Lounge JFK
The first class section of the lounge (which Cathay Pacific first class and oneworld Emerald members have access to) is even worse than the rest of the lounge, in my opinion. This is different than the Concorde Room, which only British Airways first class passengers have access to.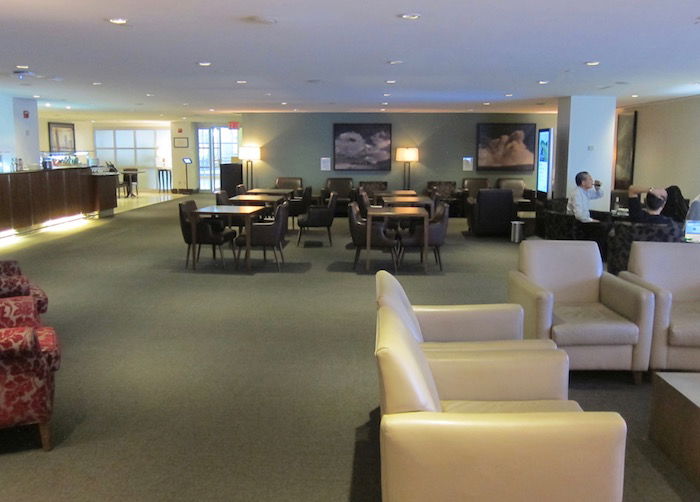 British Airways Lounge JFK first class section
In Terminal 8 Cathay Pacific will use the Admirals Club and Flagship Lounge for their passengers. While obviously not great, I'd say the Flagship Lounge is nicer than the British Airways First Lounge, so it's an improvement for those passengers.
So this move is great news in my opinion, especially for those connecting to or from an American Airlines flight. It's great to see the oneworld presence at Terminal 8 growing, as airberlin, Finnair, LATAM, Qatar (at least for one of their daily flights), etc., depart from there as well.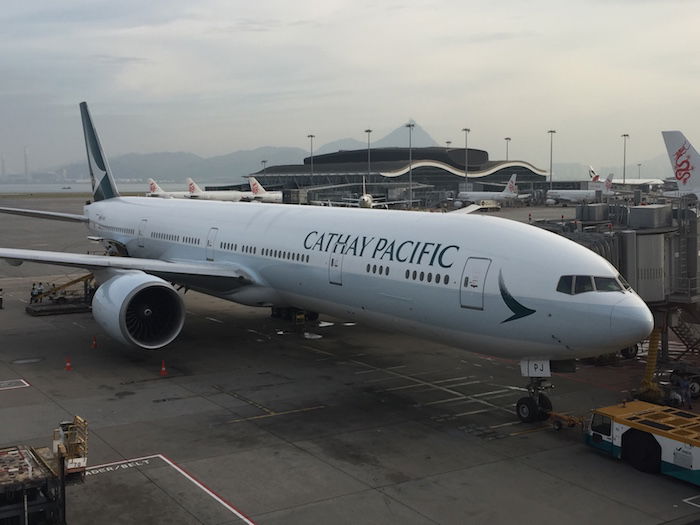 Are you happy to see Cathay Pacific move to Terminal 8 at JFK?
(Tip of the hat to Mike)