On Saturday I wrote about how Qantas was expected to announce their first ever nonstop flight between Australia and Europe, which they planned on operating with a 787-9. The route has been rumored for a long time, though I had a hard time believing they'd actually follow through on it.
Well, it looks like it's really happening — Qantas has announced that they'll begin nonstop Boeing 787-9 flights between Perth and London Heathrow starting in March 2018. Qantas hasn't yet confirmed how often the flight will operate; my guess is that it will be 3-4x per week, at least initially.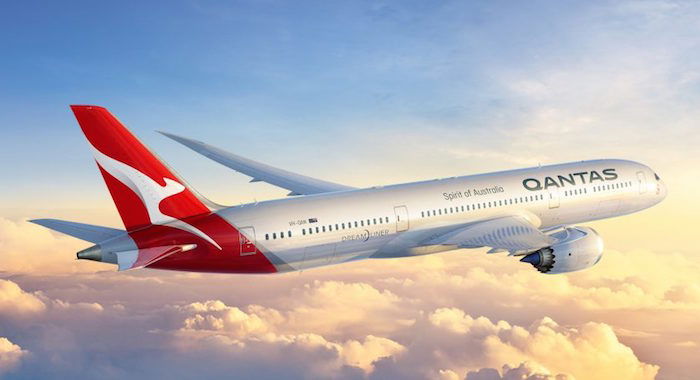 The 787-9 will be in a premium heavy configuration, with a total of 236 seats. This includes 42 business class seats, 28 premium economy seats, and 166 economy class seats. Qantas will have modified Vantage XL seats in business class on their 787s, all of which will feature direct aisle access and quite a bit of privacy. It's similar to the seat they have on their A330s.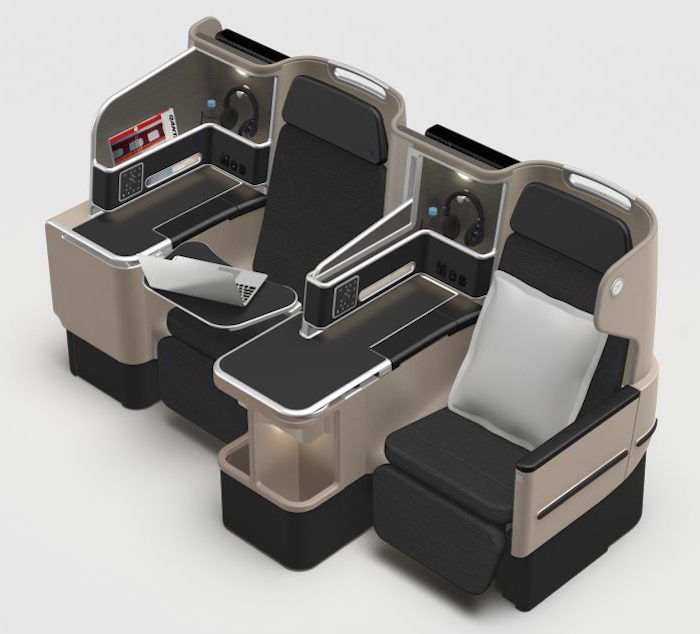 Per the press release, here's the type of passenger Qantas is largely targeting with this flight:
"Our modelling shows that people from the East Coast as well as South Australia would fly domestically to Perth to connect to our non-stop London service. Some will take the opportunity to break their journey, whether it's for business meetings in Perth, to holiday or to visit family."
It's interesting that Qantas emphasizes that the flight would be useful for people connecting within Australia, rather than emphasizing it as a big origin & destination market (with passengers traveling primarily between the two cities).
As I mentioned in my previous post, I'm both surprised and skeptical about this route:
I'm surprised because Qantas has been very conservative in their growth strategy, so I have faith they've done their homework on this before announcing the route
At the same time, ultra longhaul flights are very difficult to turn profits on, and I'm skeptical of them being able to command a big enough price premium to justify this route; I can't imagine many economy passengers would pay extra to be in economy for 17+ hours, so I guess it comes down to whether there's enough full fare business class demand to justify this route
The route will go on sale in April 2017, given that it's only launching in March 2018. If oil prices go up in any substantial way over the coming months, I'd be very surprised if Qantas follows through on the route.
Interestingly, this new flight will operate out of the domestic terminal in Perth, as Qantas is moving all their international flights there to make connections easier:
The new flight will operate through Qantas' existing domestic terminals (T3/4), which will be upgraded to accommodate international flights. The airline's current international services from Perth (to Singapore and to Auckland) will also move to this terminal, helping to simplify the journey for thousands of people every year. Qantas will move its operations to an expanded Terminal 1 at Perth Airport by 2025, pending a commercial agreement.
Bottom line
As an aviation geek I'm thrilled to see the first ever nonstop route between two continents. Long and thin routes is what the 787 was designed for. At the same time, I'd be very surprised if Qantas manages to turn a profit on this route. They'll need to command a big price premium to make it justifiable. While Perth is a big energy market, I just can't imagine enough people will pay a big enough premium to take this flight. That's especially true since the Gulf carriers all have one stop service from Perth to just about every major city in Europe.
You'd think this plane would be a much better fit for something like San Francisco to Sydney, a market in which Qantas has historically performed well, but which they haven't had enough planes to operate consistently (they're operating it right now due to their joint venture with American, but with that in jeopardy, the San Francisco route may be as well).
Only time will tell, I suppose…