I sure do love a fun fifth freedom route, especially when it's operated by one of the world's best airlines. For those of you not familiar with fifth freedom routes, it's when an airline operates a flight between two foreign countries (by "foreign" I mean countries where the airline isn't based). Examples include Singapore Airlines' flight between New York and Frankfurt, Cathay Pacific's flight between New York and Vancouver, LATAM's flight between Madrid and Frankfurt, etc.
Singapore Airlines has just announced their newest fifth freedom route, and it's a fun one.
Singapore Airlines will operate 5x weekly flights between Moscow, Russia, and Stockholm, Sweden, as of May 30, 2017. This flight will operate as a continuation of their existing flight between Singapore and Moscow, though passengers will be able to book a ticket exclusively between Moscow and Stockholm if they'd like. The entire flight operates with the following schedule:
SQ362 Singapore to Moscow departing 12:20AM arriving 6:00AM
SQ362 Moscow to Stockholm departing 7:15AM arriving 8:25AM
SQ361 Stockholm to Moscow departing 10:25AM arriving 1:30PM
SQ361 Moscow to Singapore departing 3:00PM arriving 6:15AM (+1 day)
The Moscow to Stockholm flight covers a distance of ~760 miles, with a flight time of 2hr10min westbound and 2hr5min eastbound.
The flight will be operated using a brand new Airbus A350-900 aircraft, featuring 253 seats, including 42 business class seats, 24 premium economy seats, and 187 economy seats.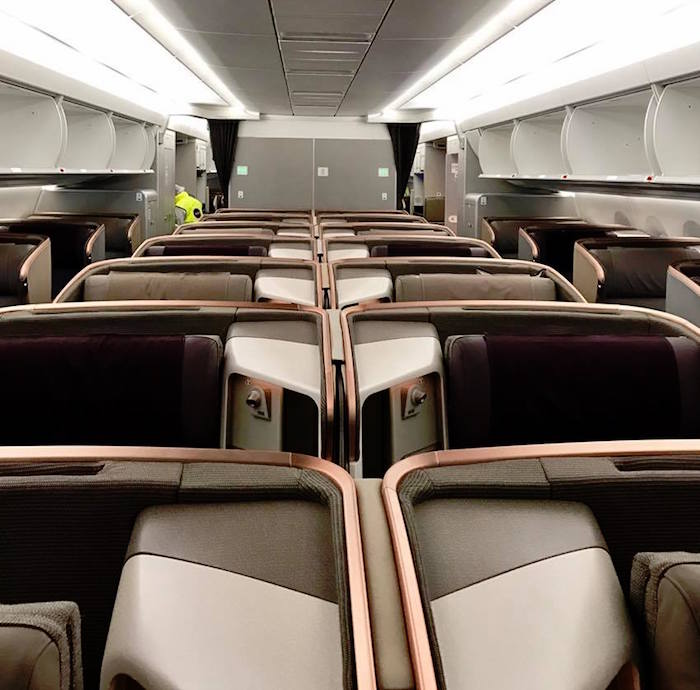 Singapore Airlines' A350 business class
Per Singapore Airlines' press release, SAS will also codeshare on this new route, as this will operate as part of a joint venture between SAS and Singapore Airlines.
This is an extremely comfortable way to fly within Europe, given that intra-Europe business class typically only consists of economy seats with a blocked middle seat and slightly improved service. So Singapore's fully flat beds with direct aisle access are a huge upgrade over that.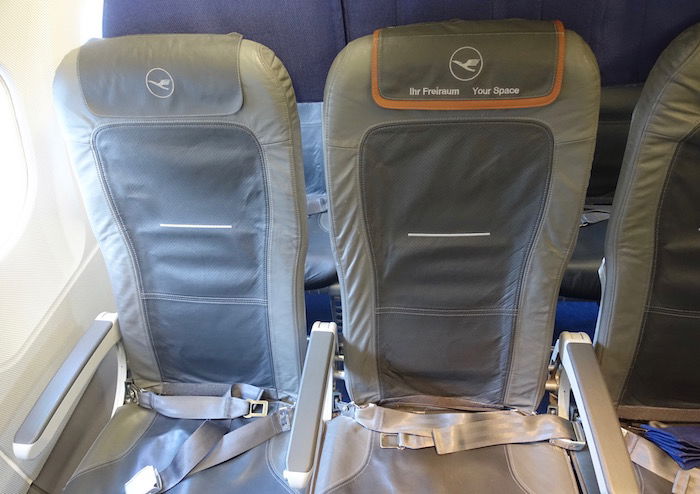 Typical intra-Europe business class
The background on this flight is a fun one as well:
Singapore Airlines used to operate a flight from Singapore to Moscow to Houston
Singapore Airlines used to operate a flight from Singapore to Munich to Manchester
They've sort of reversed these routes a bit, as Singapore now operates their Singapore to Houston flight via Manchester, and operates their European fifth freedom route via Moscow
This new Moscow to Stockholm route doesn't yet seem to have award availability, but once it does, the one way cost should be just 6,375 KrisFlyer miles in economy, or 12,750 KrisFlyer miles in premium economy, or 19,125 miles in business class, which is a solid deal. I suspect award availability will be excellent, as is generally the case on these fifth freedom routes.
Bottom line
I love cool fifth freedom routes like this, especially on world class airlines like Singapore, and especially when they're a good use of miles. While this isn't an especially long flight, Singapore's A350 business class sure is a comfortable way to fly within Europe. I had a great trip to Russia over the summer, and next time would certainly consider taking this Singapore flight from Stockholm to Moscow to get there (though I also recently flew Aeroflot, and they greatly exceeded my expectations).
What do you make of Singapore's new flight between Moscow and Stockholm?
(Tip of the hat to Thomas)