In 2014 I first wrote about Baltia Air Lines, which is America's oldest startup airline. They've been in "business" for over 25 years, except they've never actually flown a commercial flight, despite having owned a 747-200 for over 20 years (which they finally dumped earlier this year, after hiring a consultant who told them it might not be the ideal plane with which to launch an airline — who would've thought?!).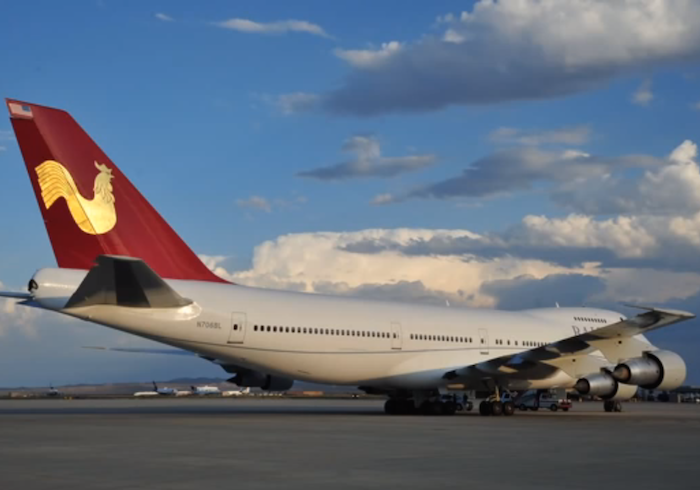 Their business plan was to initially fly between New York and St. Petersburg, Russia, with plans to later expand to other European capitals. For years Baltia has been pretending that they're actually going to start flying some day soon. Bizarrely enough, some people actually believed it, as the airline had a market cap of $70 million in 2014.
Finally earlier this year the SEC filed charges against one of Baltia's executives, who was accused of misleading investors.
After this shakeup, the airline came up with a new business plan. Rather than flying a 747 between New York and Eastern Europe, they'd instead become a regional airline within the United States, and fly between BALtimore, Trenton, Islip, and Albany.
Well, it looks like Baltia has a new business plan yet again. I guess they took the advice from their "consultant" to heart, as Baltia Air Lines has now signed a letter of intent to lease a Boeing 767-300 from Kalitta Air. Here's what Baltia's president had to say about this development:
Baltia Air Lines President & CFO, Mr. Anthony D. Koulouris stated "I am very happy and pleased with this latest accomplishment as we embark on a new era. As we continue to move forward with my vision and plan of transforming our company, we are also in the process of re-starting the FAA Air Carrier Certification program." Mr. Koulouris also stated "Our re-structuring and re-branding continues as we strengthen our team as well as our current and new alliances."
Baltia's "chief pilot" had the following to say:
Capt. D. E. Kramer, Baltia's Chief Pilot has extensive command experience on the Boeing 767, having operated scheduled air carrier service between New York (KJFK), London (EGLL), and on to New Delhi (VIDP), made the following statement "The Boeing 767-300ER is an outstanding choice of aircraft to operate between North America and Europe, and even to continue on to the Middle East region." Capt. Kramer also stated that "over the years this aircraft has proven a high degree of dispatch reliability, along with an available pool of flight crew members to adequately support the operation. The aircraft is also based from and flown throughout most regions of the world, thereby enhancing the technical support of most any proposed operation."
Here's what Baltia's chief of operations had to say:
Baltia's Chief of Operations, Ms. Sheryle Milligan stated "we are all excited about the new culture and strategies being implemented throughout the company. Utilizing the expertise and experience of our Executive Management Team has allowed us the opportunity to make changes that will prepare us not only for the completion of our Air Carrier Certification project but for future growth within the aviation industry. The input provided by our Executive Team which includes our 119 Managers and Members of the Board of Directors was instrumental in making the decision to move forward with the Boeing 767 aircraft. We are very fortunate to have a forward thinking executive team that has a demonstrated faith in our success which includes a strong commitment to our shareholders and employees."
The company's new business plan will be unveiled at their next shareholder meeting, the date of which will be announced "sometime in January 2017." In practice I suspect the next shareholder meeting will happen around the same time that the airline starts selling tickets for their first flight. 😉
If you want something to do on this Saturday, visit Baltia's Facebook page. It's shocking to see how many shareholders there are wondering why the airline isn't moving forward faster, or what's going on. You'd think they would have gotten the hint if they did any research, and realized that the airline has had a plane for over 20 years, yet haven't operated a commercial flight.
I'm not sure whether to think that the people who invested in Baltia deserve to lose their money, or just feel bad for them for not having more common sense.
(Tip of the hat to @davislewis14)