Earlier I shared my excitement about Xiamen Air starting 3x weekly flights between Xiamen and Los Angeles as of June 27, 2017. The SkyTeam airline has fantastic service and great introductory business class fares, so I'm excited about it.
As I wrote about earlier, a couple of months ago I flew Xiamen Air between Seattle and Shenzhen, and had a fantastic experience — I flew the outbound in business class and return in first class. The airline greatly exceeded my expectations, and as far as I'm concerned was on par with Hainan, which is generally regarded as China's best airline.
The problem with both Xiamen and Hainan are their lackluster business class seats, as they both "just" have fully flat forward facing seats.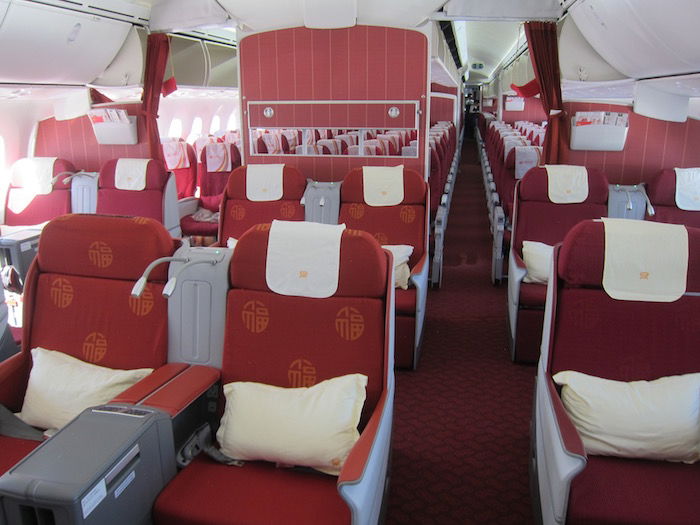 Hainan 787 business class
I'm a bit conflicted, because usually I say business class is all about the seat, but on Chinese airlines I have a different opinion. Take China Eastern, for example, which has great reverse herringbone seats and Wi-Fi. Despite that, flying with them is unpleasant due to the smoke odor in the cabins (the pilots love smoking inflight), the subpar food, and the unpolished service.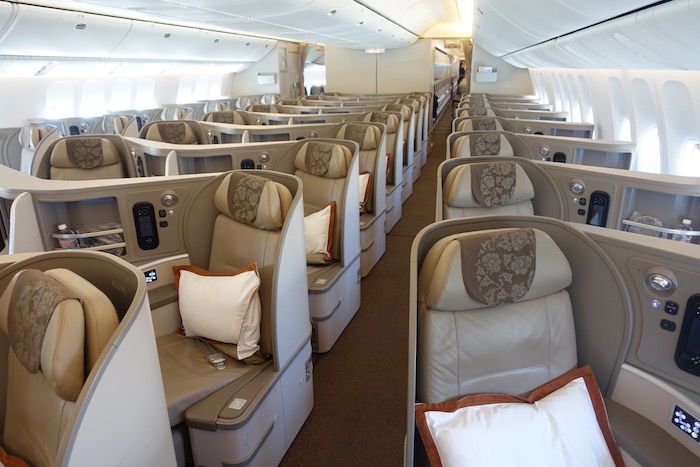 China Eastern 777 business class
Well, the good news is that it looks like Xiamen Air is actually installing a new business class product on newly delivered planes, as pointed out by reader Bombardier.
Xiamen Air is in the process of taking delivery of the Boeing 787-9, which will feature reverse herringbone seats in business class. The 787-9 aircraft won't feature a first class cabin, which is a smart decision, in my opinion, since reverse herringbone seats are almost as good as Xiamen Air's first class seats.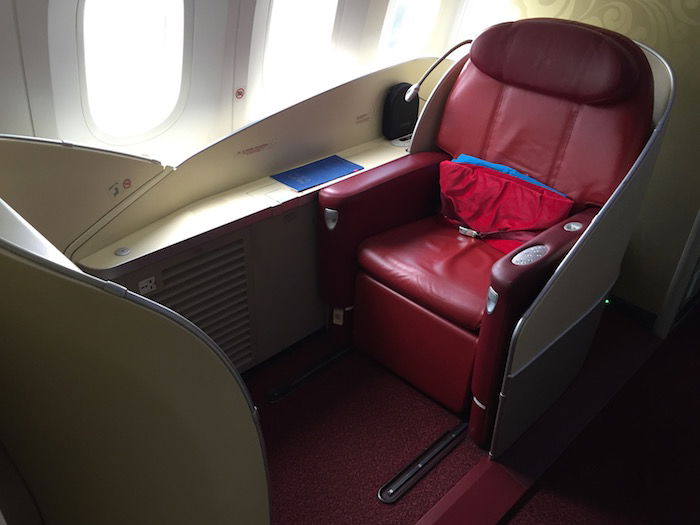 Xiamen Air 787 first class
Xiamen Air will be flying the 787-9 to LAX, so you can expect that to be available on the route. Here's a site (in Chinese) which has pictures of the new plane.
Between the reverse herringbone seats, complimentary Wi-Fi, very polished and friendly service, and good food, I think that Xiamen Air's 787-9 business class will by far be the best business class product offered by any Chinese carrier.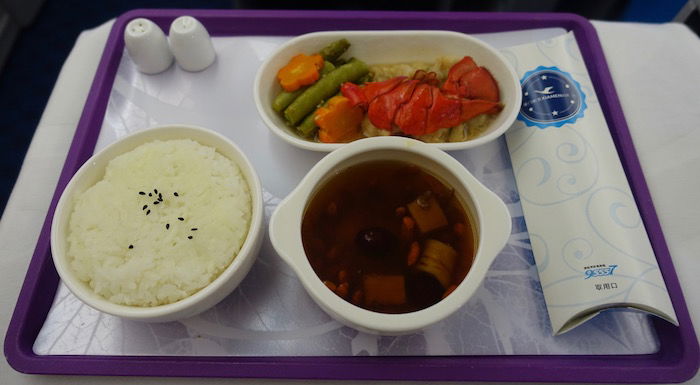 Delicious Xiamen Air business class lunch service
Anyone disagree?