I'm happy to spending the weekend at home after previously being in Beirut, Dubai, and Abu Dhabi. My travels continue this coming week, as I'll be flying WestJet's new 787-9 business class to London, returning back to the US on Air Europa's 787-8.
On the points & travel front this week, Chase is offering a 30% bonus on points transfers to British Airways, United revealed their new livery, British Airways opened their new lounge at JFK, Air Tanzania started selling seats on their new Mumbai route, and more.
With that out of the way, here's a recap of this week on the blog:
Featured Stories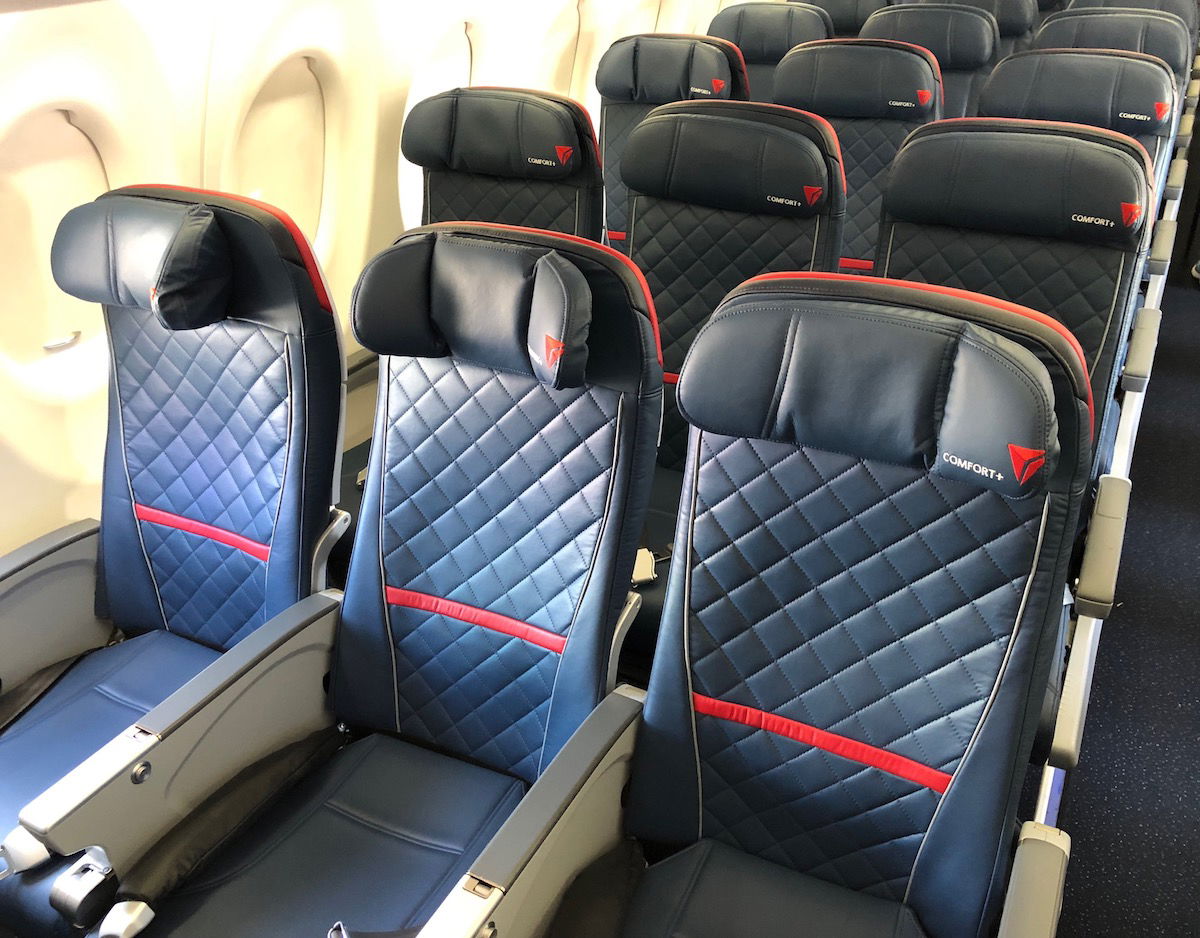 When it comes to the "big three" US airlines, generally Delta is regarded as being the best. It's not like they're that much better than the competition, but they generally lead when it comes to profitability, customer satisfaction, employee satisfaction, etc.
Simply put, Delta gets it… mostly. Delta's management strikes a good balance between understanding what customers value and are willing to pay for, and at the same time realizing things that are nice to have, but that don't make money.
In this post I want to talk about how Delta has built a culture of differentiating themselves when it comes to service. As someone who nowadays flies American, Delta, and United with a fair bit of frequency domestically (I try to fly whichever airline has the best schedule), I think Delta offers the best experience. So what really sets Delta apart?
---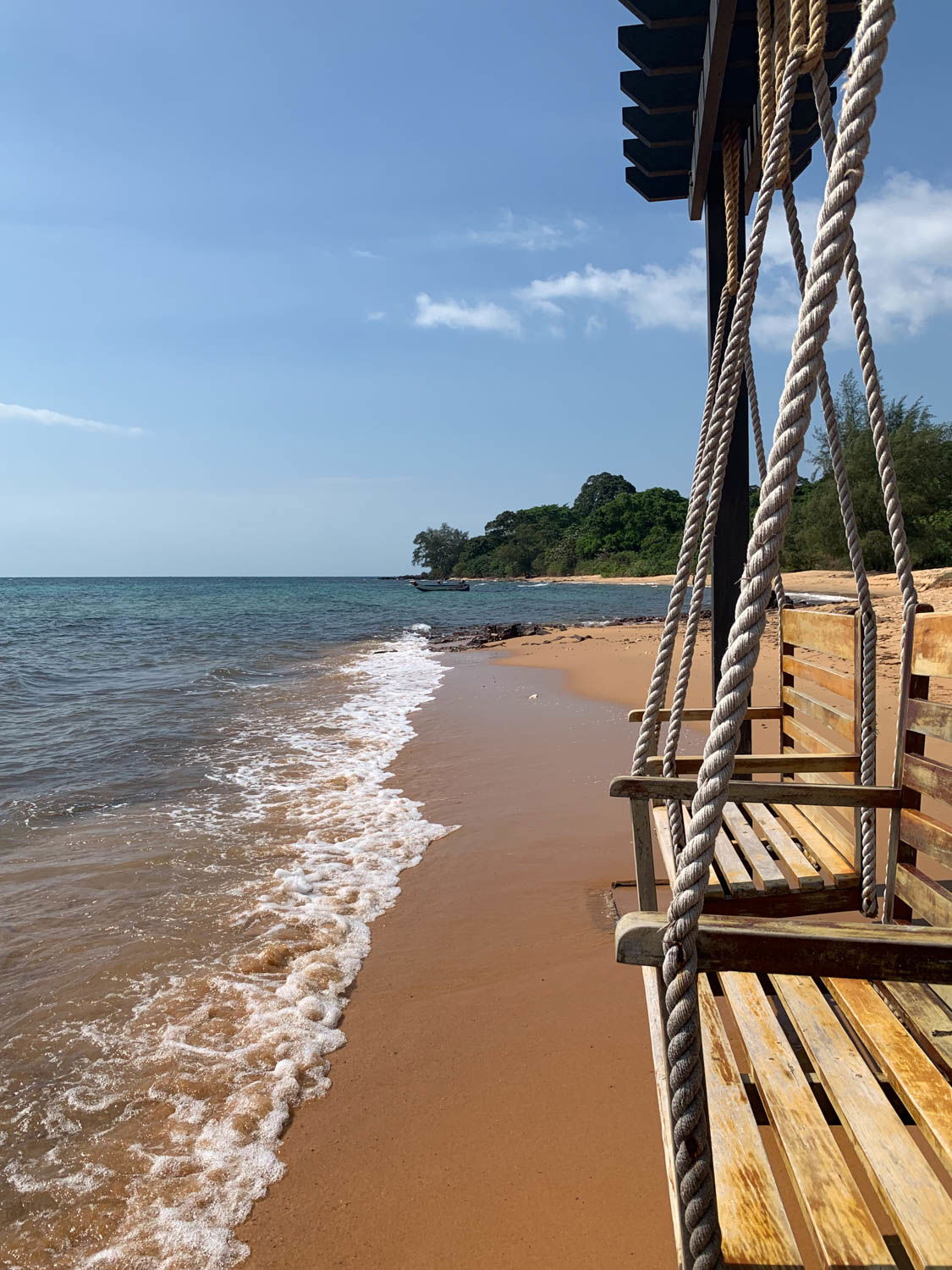 Almost by happenstance — literally, I logged in to the Hyatt website to book the Park Hyatt Saigon and noticed there was suddenly a third hotel listed in Vietnam — I came across the Nam Nghi Hideaway, which was just added to the Hyatt portfolio in October, and only added to the website in late January. At the time I was (attempting) booking, everything was in flux, to the point where it took several rounds of calls from my Hyatt Concierge to actually secure reservations.
Turns out that was perfect foreshadowing for our actual stay, but that's getting ahead of the story.
---

TIPS: Earning Miles & Promos
Aeroplan 30-35% Bonus On Hotel Points Transfers Extended
Ink Business Cash Card: 8 Reasons To Apply
Chase Offering 30% Bonus On British Airways Points Transfers
The Two Best Business Credit Card Duos
Extended: Buy Choice Privileges Points With 50% Bonus (Best Offer Of The Year)
United Offering Mystery Bonus On Purchased Miles
Last Chance: Marriott Bonvoy Boundless 100K Bonus
6 Reasons To Get The Alaska Airlines Business Card
Hilton Honors Summer 2019 Promo: Double Points & More
Sub-$1,400 British Airways Business Class Fares New York To Berlin
TRICKS: Redeeming Miles
Great Deal: 15% Off JetBlue Award Tickets
New: Redeem American Business Extra Awards & Upgrades Online
Hawaiian Airlines' Negative Award Chart Changes
TRAVEL With Ben (Lucky)
W Dubai The Palm: Whatever, Whenever… Never
What I Miss About Home When Traveling
Marriott Bonvoy Titanium & Ambassador Recognition?
Is Marriott Ambassador Elite Worth It?
Delta Air Lines: A Little Bit Better At Just About Everything
REVIEWS & Trip Reports
Nam Nghi Phu Quoc Review (A Hyatt Unbound Collection Property)
Airbnb Review: Orchid House Hoi An
Visiting Hoi An, Vietnam: Delightfully Touristy (No, Really!)
Review: Hilton Hanoi Opera Hotel
NEWS & Updates
Awful: 150+ Dead After Hotel & Church Explosions In Sri Lanka
Air France's A350: Business Class Seats, Routes, And More
Hainan Airlines Will Fly A350 To Boston
7 Emirates Employees Accused Of Terror Plot
How To Correctly Pronounce "Marriott" (I'm Surprised)
Cathay Pacific Cracking Down On Flight Attendant Theft (Including Of… Ice Cream?!?)
UK Opening E-Gates To US Citizens (And More) As Of June 2019
Heaven: The TWA Hotel's JFK Airport View Infinity Pool
Asiana Airlines Cuts Chicago, Other Unprofitable Routes
LEAKED: United Airlines' New Livery
Emirates Adds New First Class To More Routes
Audio: Pilot Calls ATC Incompetent, ATC Calls Pilot An Idiot
Etihad A380 First Class Apartment: How Is It Holding Up?
Official: United Airlines' New Livery
Qatar Airways & Edelweiss Air Join TSA PreCheck
Air Italy Cuts Los Angeles, San Francisco, And Toronto Flights (Now Only Seasonal)
Bizarre Interview With Founder Of Global Ghana Airlines
Norwegian Reports Huge First Quarter 2019 Loss (Again)
Lawsuit: United Employee Called Passenger "Monkey"
Bon Appétit: Some American First Class Meals Have One Year Shelf Life
Air Canada Substituting Planes From Qatar (And Others) Amid 737 MAX Grounding
Freddie Awards 2019: Marriott Bonvoy Wins Program Of The Year (And More)
British Airways Cancels Fort Lauderdale Flights
American Tourist Murders Anguilla Hotel Employee (In Self Defense?)
Qatar Airways Operating Royal Air Maroc Montreal Flights This Summer
Ridiculous: InterContinental Los Angeles Adds $25 "Facility Fee"
New Airline Alert: Air Ayiti, Haiti's New National Airline (Or Something)
Qatar Airways Now Flying Through Syrian Airspace
New British Airways Lounge JFK Now Open
Air Tanzania Launching 787 Flights To Mumbai & Johannesburg
How Did US Airlines Do In The First Quarter Of 2019?
How Many Cathay Pacific 777s Have Wifi?
---
I hope everyone has a great rest of the weekend!