A bit over a month ago I wrote a post entitled "I'm Over My Travel Addiction."
I've flown millions and millions of miles and even lived in hotels for years. Now that I've settled down I'm really happy at home, and my addiction to travel is over, which I consider to be a great thing.
To some extent I'm sure the degree to which I'm content at home is a phase, though it's generally really nice to just feel happy to be alive every day, even without any sort of excitement.
Anyway, while I spent a couple of months mostly on the ground, I've spent almost all of April away from home. In this post I wanted to share the things that I miss the most about not traveling when I'm on the road.
This isn't at all intended to be a list of complaints about travel, but rather quite to the contrary, it's meant to be an appreciation of the simple things in life that I often take for granted when not traveling.
So, here are some of the things that I miss the most about home when I am traveling, starting with the most important.
Winston
"I really need some time away from my dog," said no person ever. While I know my mom is taking great care of him right now (she sent the below pic), that doesn't make it any easier. Heck, he really loves her and I doubt he even misses me, but boy do I miss him.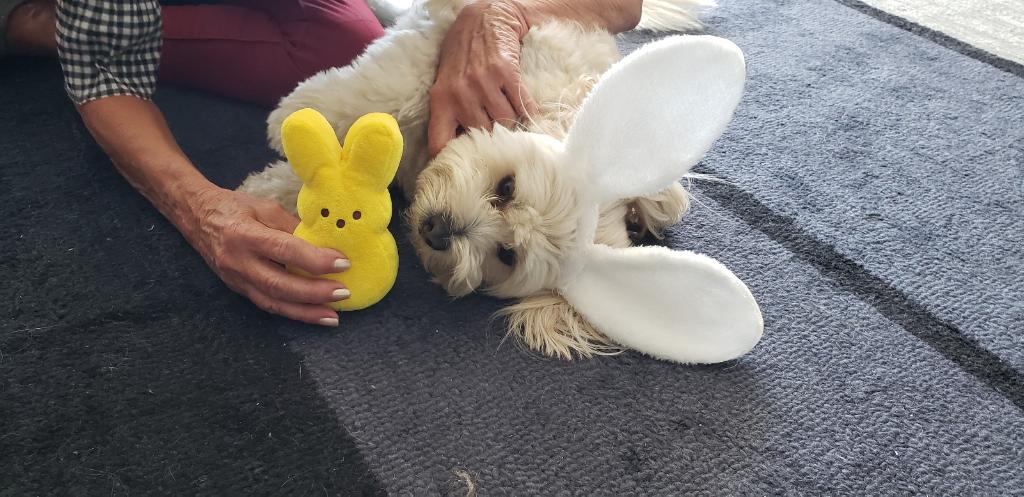 Ford and I talk about Winston no fewer than a dozen times per day, in completely mindless ways. I've even made up a jingle about him to the tune of the "Spongebob Squarepants" theme song. He's always on our mind.
A regular schedule/good sleep
Nowadays I derive happiness from just waking up in good health and feeling good, rather than from thrills. Along those lines, a regular schedule goes a long way to making me feel good and healthy.
Having a regular schedule is better for me in just about every way. I always get amazing sleep when at home, I work out consistently, I eat healthier, etc. All of this contributes to my happiness.
Jet lag and all that comes with travel will quickly undo a lot of this.
Coffee
Good coffee is important to me, and one of my consistent biggest challenges when traveling is getting that first cup of coffee.
I'm lucky that Ford is more of a morning person than I am, because at home in the morning he makes coffee and brings it to me in bed, and that's when I actually get up. #blessed
When traveling it's not so easy. I consistently wake up outrageously early when traveling, and finding that first cup of coffee at 3AM isn't easy, let me tell you…
A fridge with healthy snacks
A large part of feeling good is eating healthy, and that can be especially tough to do on the road:
Often we overeat when traveling, since food is a big part of travel, and we want to try everything
If you're staying at a nice hotel you may have access to an extravagant breakfast buffet, and the tendency is to overindulge
Even when not overeating, it's often just easier to find junk food rather than fresh/healthy food
When I lived in hotels full time I so greatly missed having a fridge with fruit, yogurt, etc., that I could snack on. When traveling for prolonged periods, this can take its toll.
Up at 3AM and feeling peckish? I guess I should just have a can of Pringles from the minibar. Really hungry at 3AM due to jet lag? Well, I guess I should order room service, and given the delivery charge, I might as well order multiple things, and before you know it you have an appetizer, a pizza, and a dessert. Oops.
My bed
While I mentioned the importance of good sleep above, I think it's worth specifically pointing out how much I value my bed at home. Not only is it incredibly comfortable, but it's familiar.
While some hotel beds are great, others aren't, and when I'm in a bed that isn't comfortable, I just don't sleep well. Factors like temperature, blackout curtains, pillow quality, and noises, can greatly impact sleep quality.
Laundry facilities
I only travel with a carry-on, and I've now been gone for almost two weeks nonstop. Not having access to my washing machine at home is challenging.
Hotel laundry is outrageously expensive, and while a laundromat is also an option, I haven't been in that dire of a situation. I've been trying to work out almost every day on this trip, so mainly I've just needed to clean my gym clothes.
Sadly this has meant that I've been washing clothes in the tub, which is… not fun.
Managed expectations
I live a pretty insulated life when I'm at home. I work most of the day, I work out, I spend time with Ford and Winston, and I sometimes go out to dinner. That's about it. The reality is that I'm really happy that way, and I think in many ways I'm still "recovering" from my years of travel.
They say that the formula for happiness is reality minus your expectations, and the way I live my life at home, I'm really good at managing my expectations, and therefore pretty happy.
Many studies show that a lot of the enjoyment you derive from travel comes from the planning process, rather than the actual traveling.
Travel has a lot of highs and lows, and no matter how much you try to manage your expectations, you're bound to be both extremely delighted and disappointed at various points in your travels. While I've had a great time this trip, I've also had several significant service failures.
Obviously there's a lot more to travel than service failures, but in line with what you guys have encouraged me to do, I've done what I can to provide hotels feedback. At some point that seems like a full time job in and of itself, and takes away from the joy of being away.
My point is that when we travel we're usually doing a lot more things that have the potential to go poorly or well than when we're at home. That can lead to happiness or disappointment, and it's that disappointment that makes me say "I just wish I were at home."
Bottom line
Obviously there's a lot to love about traveling, and I encourage people to do it as much as they can, within reason. However, I also think we have a tendency to remember the good, and not the challenges that come with travel (and that's a good thing).
My point with this post is simply to point out many of the things that I personally take for granted when I'm at home, which present challenges in one way or another when traveling.
I'm grateful to be able to travel, but also more content than ever before when at home.
I'd love to hear what you guys think — what do you miss about home when traveling?