It looks like Qatar Airways will be busy in Canada this summer… operating flights on behalf of other airlines.
Yesterday I wrote about how Qatar Airways will be operating select Air Canada flights from Montreal to both Barcelona and Paris this summer. This is being done due to the 737 MAX groundings, as it allows Air Canada to free up some widebodies and use them for other routes.
Well, Air Canada won't be the only airline using Qatar Airways planes for transatlantic flights this summer.
Royal Air Maroc's daily flight between Casablanca and Montreal will be operated by a Qatar Airways 777-300ER between June 21 and September 14, 2019.
Royal Air Maroc is leasing the high density version of the aircraft, featuring 412 seats, including 24 business class seats and 388 economy seats.
Since the airline operates 10 weekly flights between Casablanca and Montreal, note that the following frequency will be operated by a Qatar Airways plane:
AT208 Casablanca to Montreal departing 6:15PM arriving 8:50PM
AT209 Montreal to Casablanca departing 10:35PM arriving 10:30AM (+1 day)
This short ~3,500 mile flight is blocked at 6hr55min eastbound and 7hr35min westbound.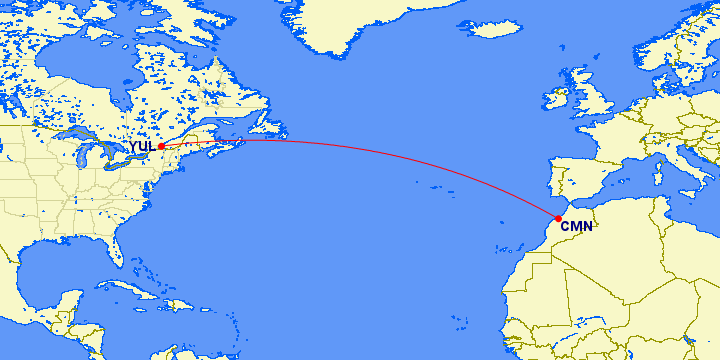 Qatar Airways will be operating this flight on a wet lease basis, meaning that it will be operated by a Qatar Airways crew, though the food, amenities, etc., will be the same as usual on Royal Air Maroc.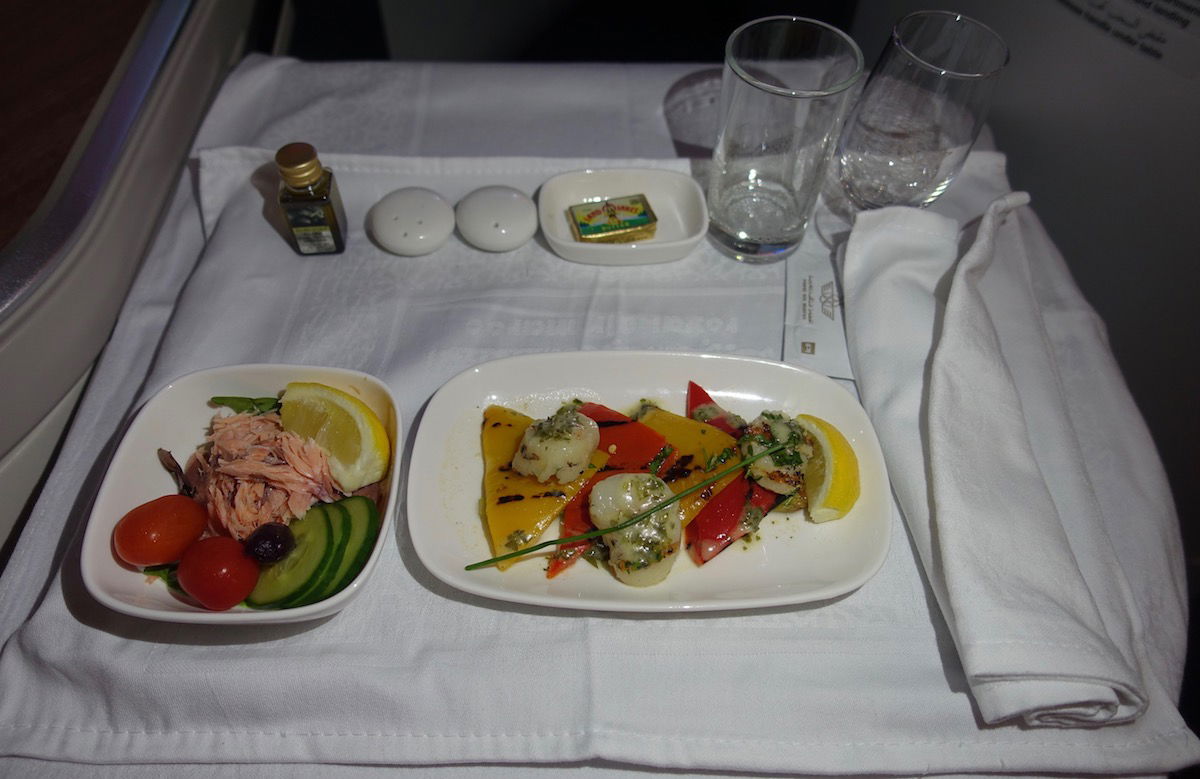 Interestingly this might not actually represent a product upgrade, even though Qatar Airways is generally better regarded than Royal Air Maroc.
Royal Air Maroc was scheduled to operate their brand new 787-9 for this flight, which features reverse herringbone seats in business class.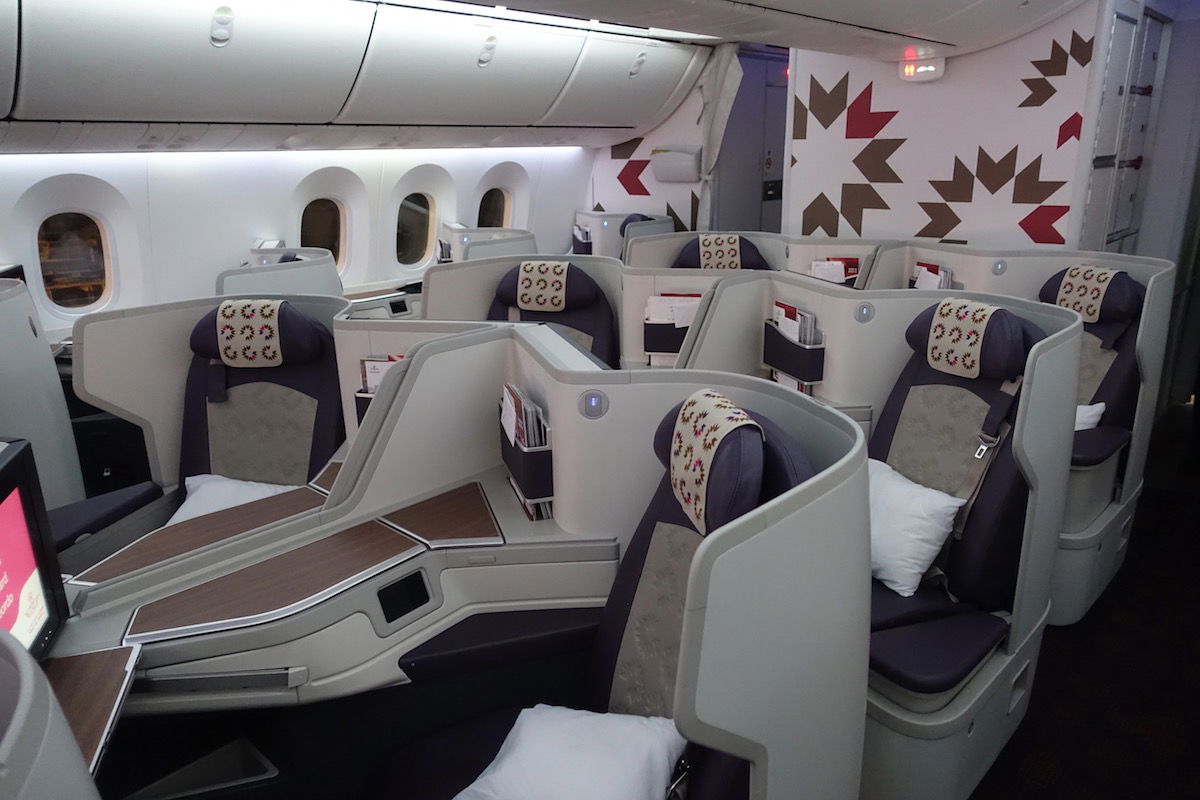 Qatar Airways' 777-300ER, meanwhile, features fully flat forward facing business class seats in a 2-2-2 configuration. This isn't the version of the 777-300ER with Qsuites, unfortunately.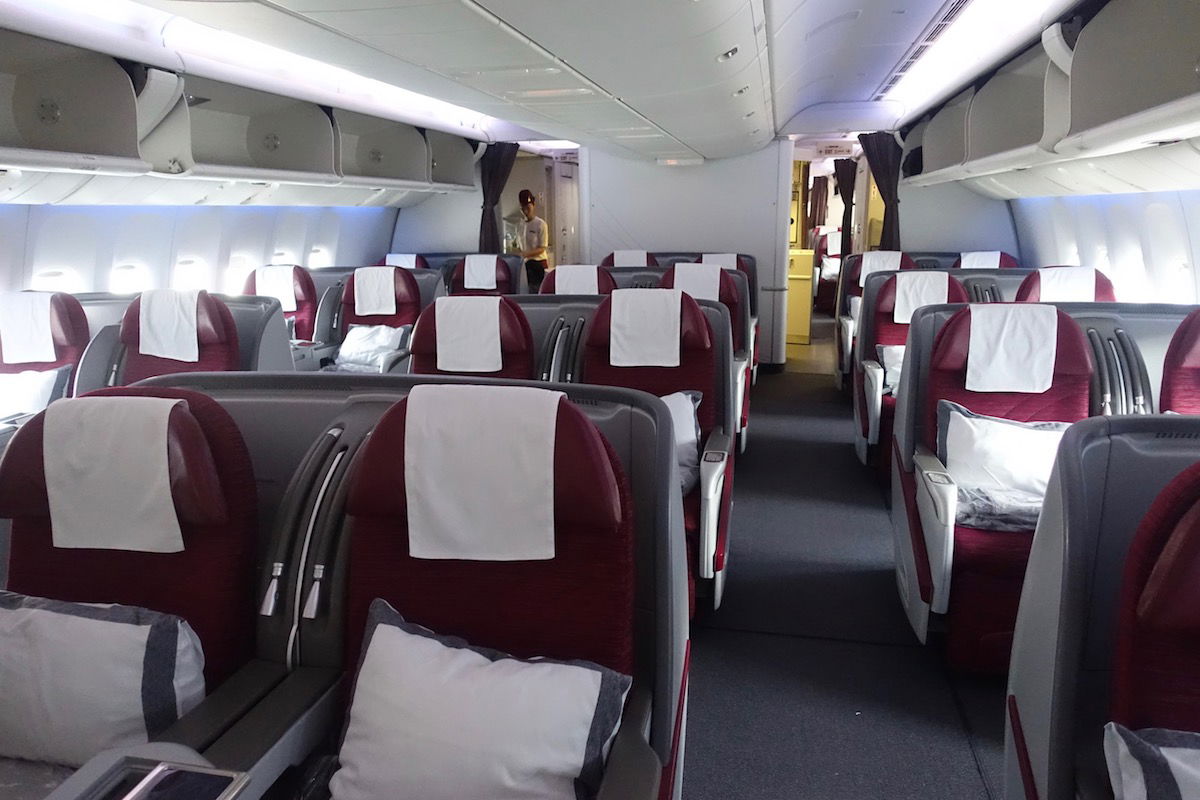 So, why is Royal Air Maroc leasing a Qatar Airways plane? I would assume it's because Montreal to Casablanca is a massive market. Within the past year Royal Air Maroc retired their single 747-400, which they largely used for the Montreal route. I'm guessing the 777-300ER gives them some extra capacity over the summer for this popular route.
Given that Royal Air Maroc was supposed to fly the 777-300ER on this route, I'm not sure this is necessarily a positive development for the passenger experience, though.
It will be interesting to see four Qatar Airways planes on the ground in Montreal this summer at the same time, given that Qatar Airways ordinarily has at most one daily flight to Montreal.
If you want to redeem miles for this flight, your best bet is redeeming Etihad Guest miles, as you can book a one-way business class ticket for just 44,000 miles.