While Emirates is cracking down on passengers who are removing items from planes, Cathay Pacific is now reportedly doing the same for employees.
Danny Lee at the South China Morning Post reports that Cathay Pacific is newly cracking down on flight attendants who try to take anything with them off the aircraft.
Cathay Pacific's manager of in-flight service has said that flight attendants would be inspected at random by security staff when leaving the aircraft, "for any items that you may have in your possession when you have been or are on company property." According to the memo:
"Zero tolerance means you are not permitted to take off the aircraft any item other than what the company has authorised as per the policy. If anyone removes company property, irrespective of the value or if you believe it will be thrown away, you will be subject to discipline which may include termination."
As you can see, they aren't just talking about high value items here. So they're not just worried about crews taking bottles of champagne and caviar off the plane, but are even prohibiting removing pens, bags of peanuts, used or extra amenity kits, and even perishable food.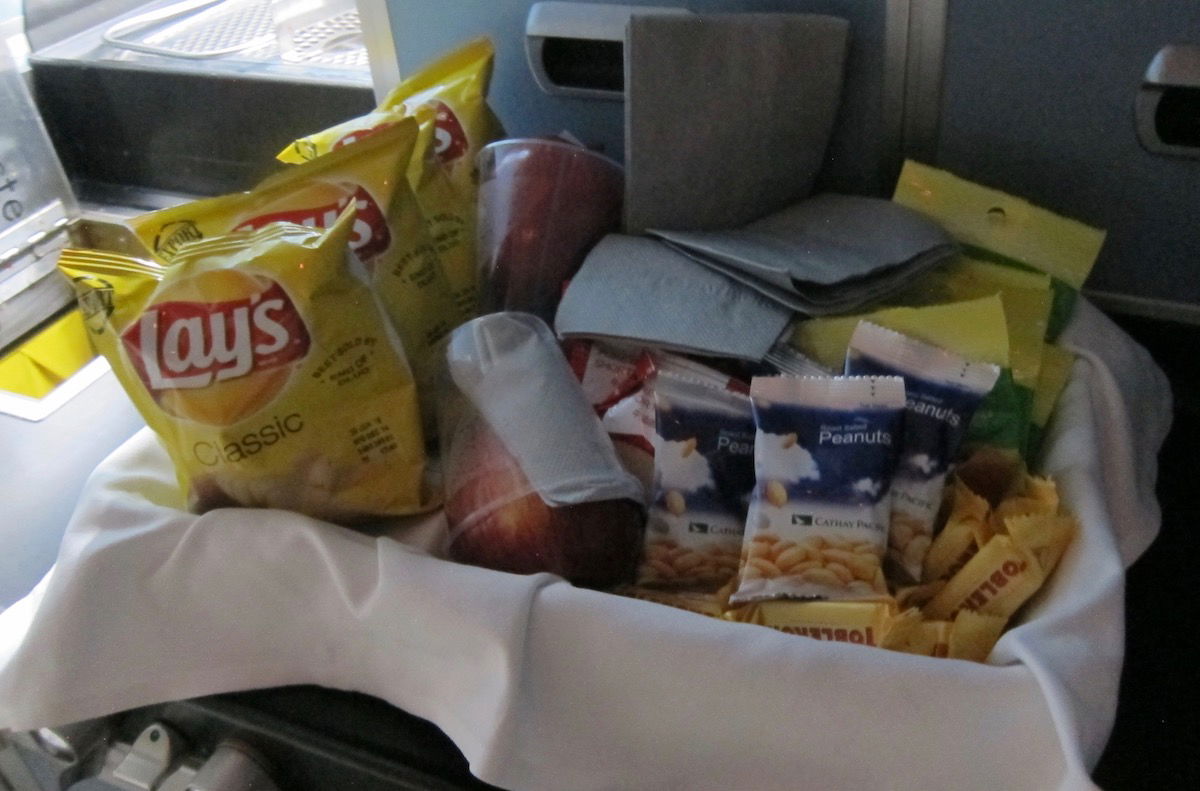 Rather shockingly, apparently one of the most common things removed from planes by crews was the small Haagen-Dazs ice containers they have for passengers. I don't even get the logistics of that, but…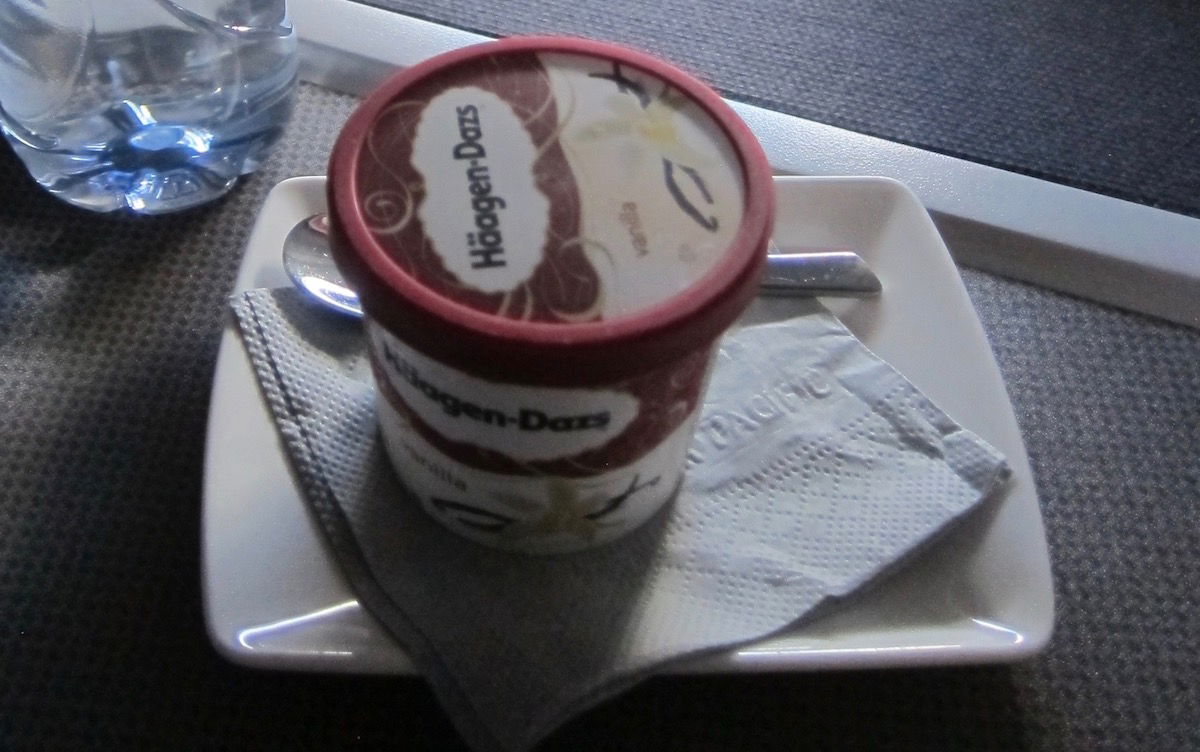 This past Saturday six employees were allegedly caught as part of the first round of this crackdown, and are awaiting discipline.
Cathay Pacific's flight attendant union says that they support the approach that management is taking, though have concerns about how the searches are being carried out, and that they'd like an independent witness to observe the searches. The head of the union had the following to say:
"All staff understand there is a policy posted very clearly on the company intranet. You would be putting your career in a very risky position, just for water, bread or a pen."
This seems like it's becoming a hot topic of conversation at the airline, and I imagine this could have an impact on morale if employees feel like they're constantly being watched in this way.
However, it seems that management is now crystal clear about the policy, and is showing that there are repercussions to violating the rules, so maybe this issue will solve itself soon.