A vast majority of airlines in the world avoid Syrian airspace. This is due to a combination of many governments prohibiting their airlines from flying through Syrian airspace, and also for safety reasons, given the risk of air strikes.
For example, just last week I flew from Beirut to Dubai on Emirates, and below you can see the moving map, which shows quite a detour to avoid Syrian airspace.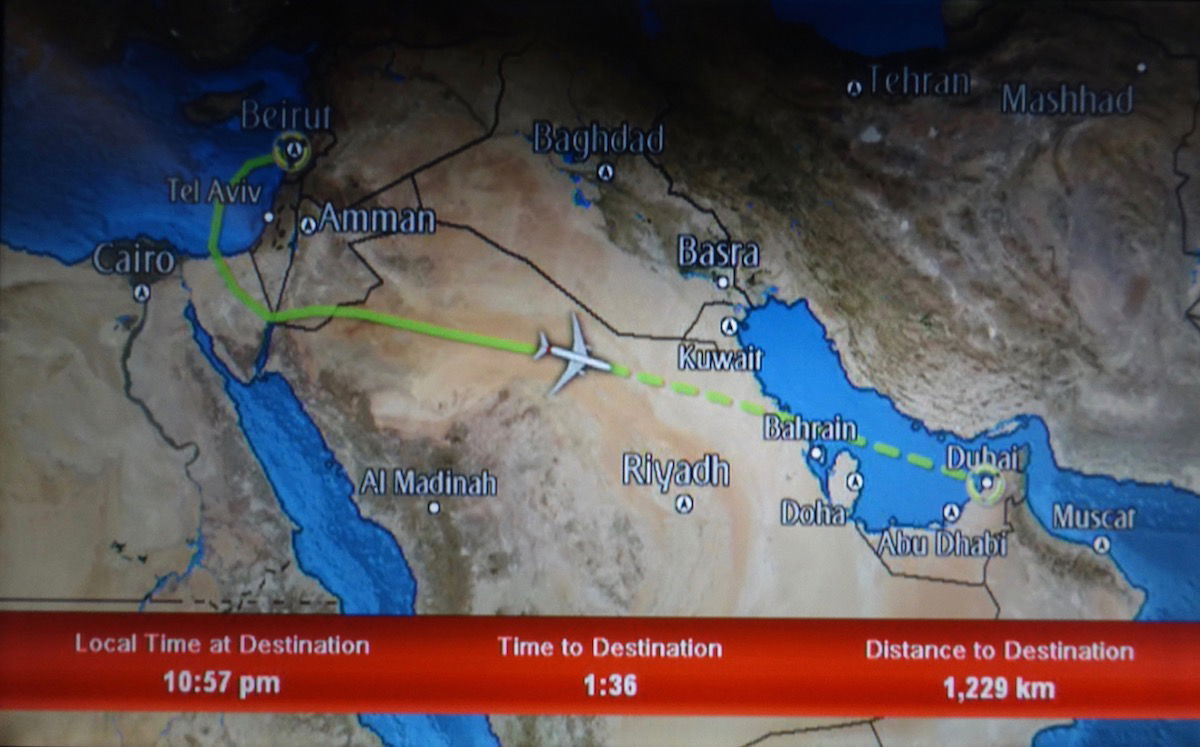 For quite a while the only airlines that have been overflying Syrian airspace are Middle East Airlines and Iraqi Airways. I had written about this situation a while ago, and there are conflicting opinions as to whether these airlines are being reckless, or if they're just applying common sense, given that their governments don't prohibit such flights, and the risk is minimal.
Well, you can now add another carrier to the list of airlines that overfly Syrian airspace. As of today (April 26, 2019), Qatar Airways has started overflying Syrian airspace.
Their Beirut to Doha flight is the perfect example of the impact that this has had. Yesterday the flight took 3hr26min to operate.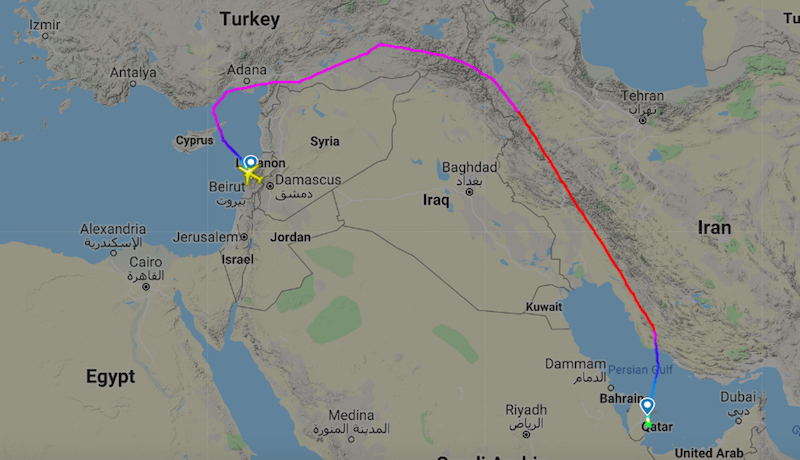 Meanwhile today the flight took just 2hr26min to operate, so they shaved a full hour off the flight time.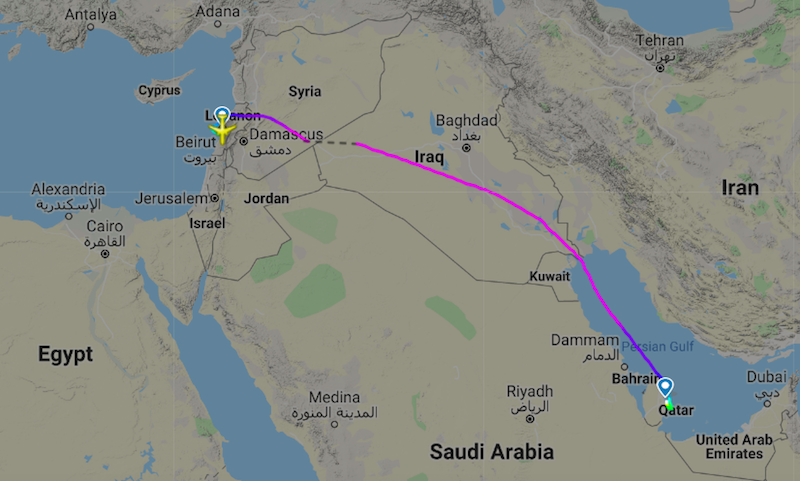 Again, there are going to be differing opinions as to whether Qatar Airways is being reckless or just applying common sense.
One thing is for sure, though. They're the airline that is dealing with the most airspace issues, given the Gulf blockade, which means they can't use the airspace of Saudi Arabia, along with other countries.
In the case of a flight out of Beirut, they not only had to avoid Syrian airspace, but actually had to fly north since they also couldn't use Saudi Arabian airspace. In terms of cost savings, Qatar Airways has the most to save by using Syrian airspace.
That's not me taking a stance on whether or not they're being reckless, but rather just pointing out that their Syrian airspace detours have been the most significant.
I think it's worth passing on the comment that Sean M. left on my previous post about Syrian airspace, given that he's incredibly knowledgable about this stuff:
The G202/A21 corridor with transition at MODIK to Baghdad FIR or ZELAF/SOKAN to Amman FIR is designated as a safe passage airway for civilian flights in Damascus FIR. Overflight is a non-issue for the most part from a safety perspective.

The reason most airlines are avoiding it is because it could be a violation of EU/US sanctions to pay the navigation fees to a sanctioned entity (as most Syrian government agencies are at this point).
What do you make of Qatar Airways now using Syrian airspace?
(Tip of the hat to @AlexInAir)