I feel like I should acknowledge that I feel really petty complaining about service at a hotel on vacation when four hotels had explosions today in Sri Lanka. Suffice to say that in the grand scheme of things I'm grateful for every day I'm able to live healthily, and to be able to travel places at all, and all of this really doesn't matter.
At the same time, this blog is also about luxury travel, and what happened won't stop me from sharing my experiences flying, at hotels, etc. I wrote most of this post yesterday evening (I just added a small part this morning).
---
I've just spent about 30 hours at the brand new W The Palm Dubai, which opened a couple of months ago.
Physically the property is beautiful, while keeping in mind the general W design constraints (like their aversion to bathrooms that have any privacy, lighting that allows you to see where you're walking, etc.).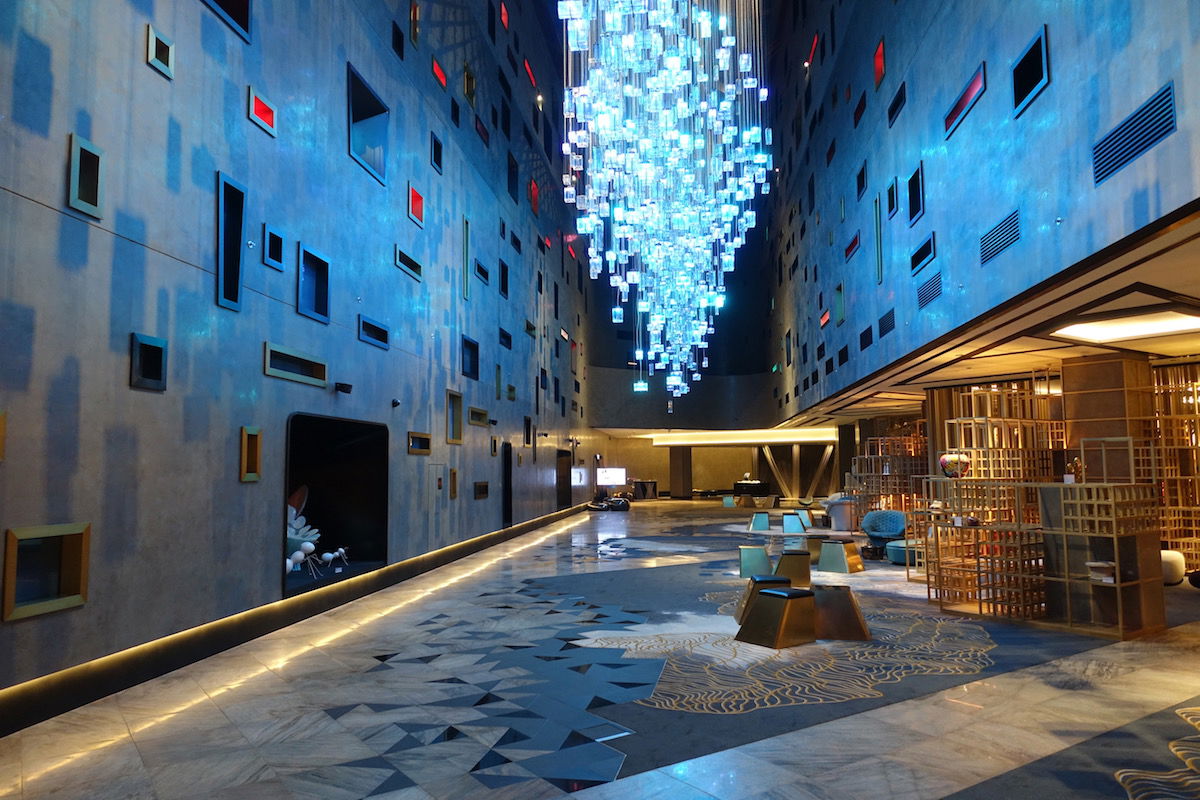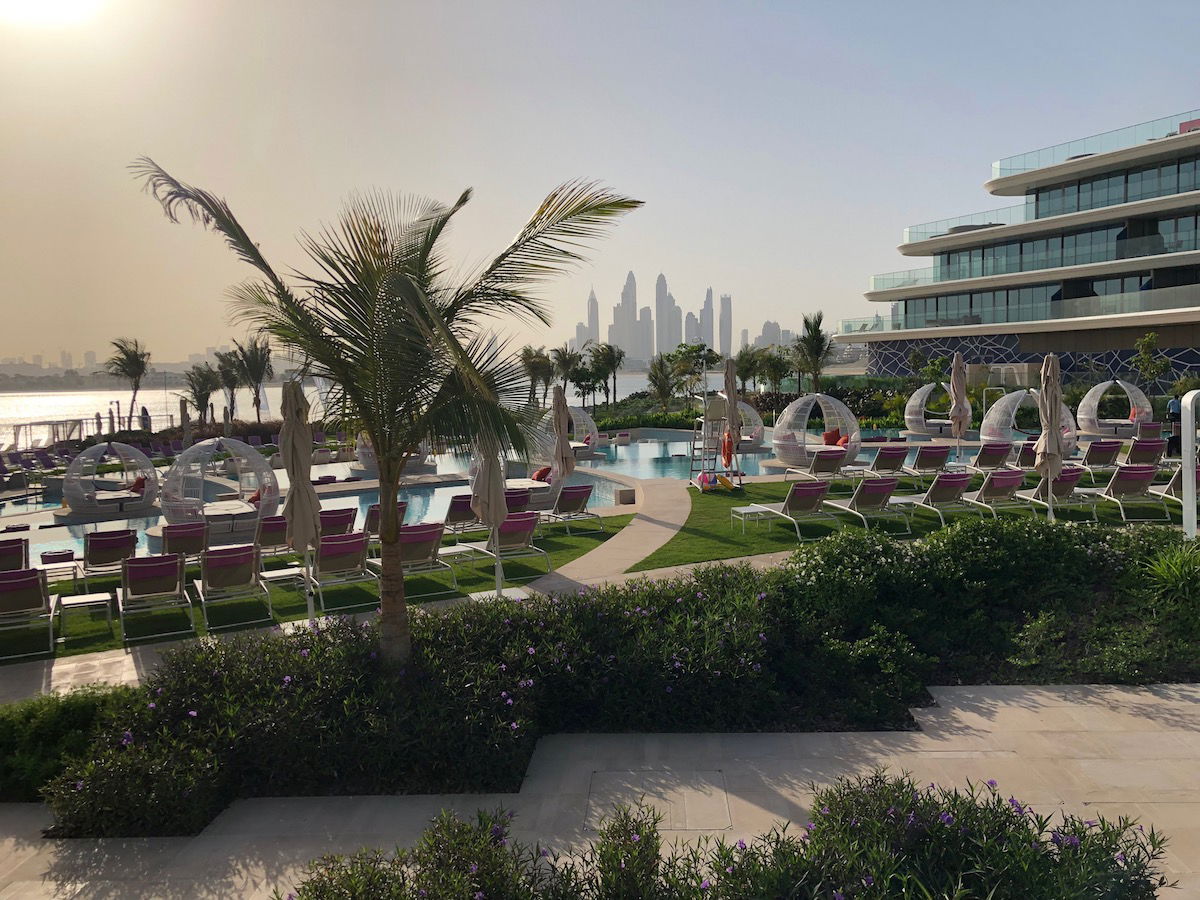 Unfortunately the hotel still left me very disappointed due to the service.
Before I share my thoughts…
A couple of quick points.
First of all, I have low expectations of service in the UAE. I feel like everything in this country is just a bit off, and it's rare to get truly good hospitality. I could write a whole separate post about why that is, but my point is just that I tend to be pretty forgiving in this country to begin with.
Second, very rarely do I complain at hotels. Of course when I review hotels I note both the positives and negatives, and try to be thorough in doing so. But I never do this with the intention of getting any sort of compensation, and for that matter just want to enjoy my time at a hotel, rather than interacting with management and complaining.
So, what happened with this stay? The first two sections below are minor, while the last two are my real issues.
An odd check-in experience
We arrived at the hotel at 2AM, and just wanted to get to our room after a long day. Unfortunately the check-in process took almost 20 minutes.
Why? "Sir, you reserved one king room and one twin room."
"No, I think there's a mistake. We reserved two king rooms."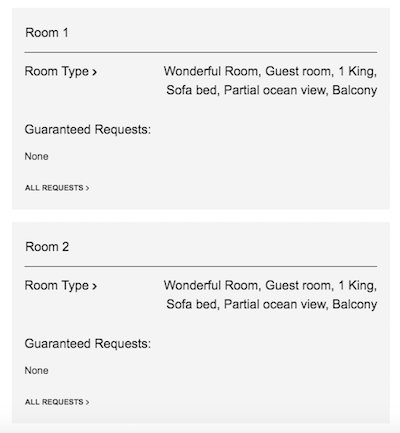 It took her about 10 minutes to change things around so we had two king rooms.
"Since you are a Platinum you get breakfast, but only for one room."
"But I booked rates inclusive of breakfast." I had to show her my confirmation email.

It's ironic how hotel groups talk about wanting to better recognize guests and customize stays, when they can't even get the basic details of a reservation right.
"Ocean view" room?
Again, totally unrelated to our actual problems with the stay, but all "W Suites" at this hotel (which we were blocked into) are described as being "ocean view."

Would you consider this to be an ocean view?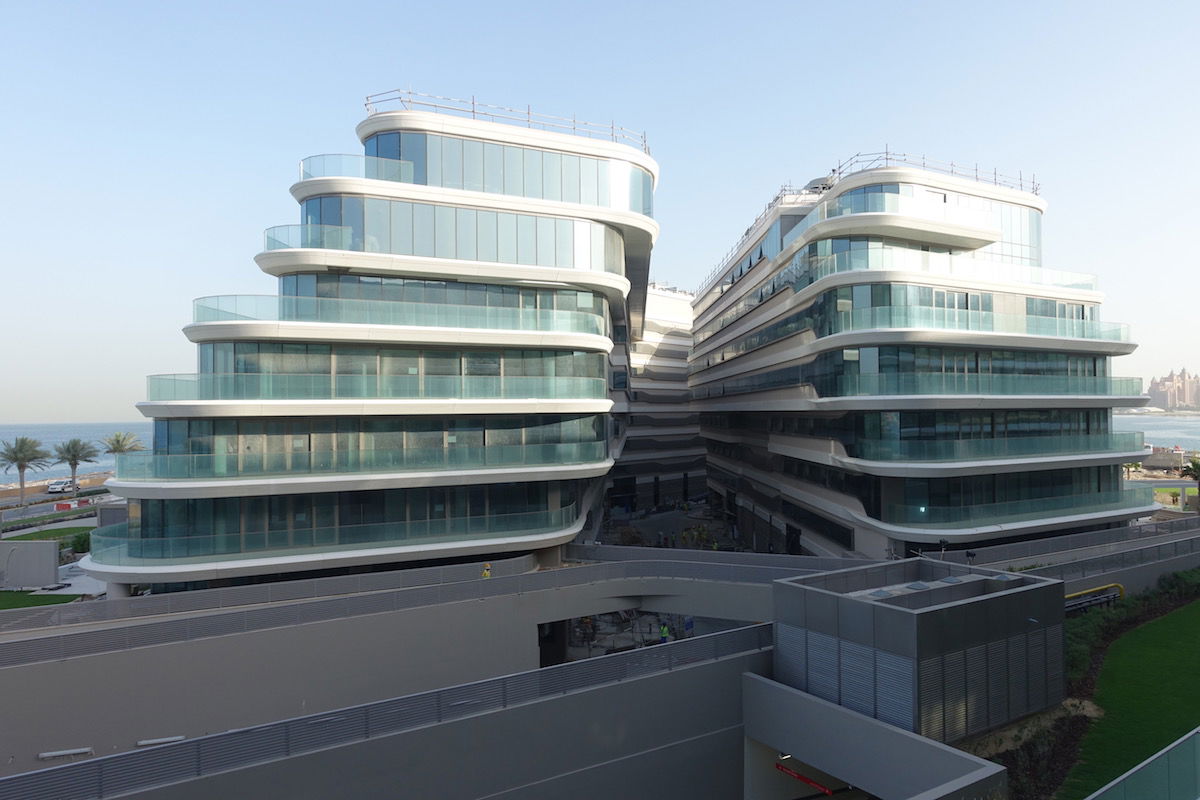 Partial ocean view? Yes. But a full ocean view? No way. More like "active construction zone view." And that's another thing worth being aware of. I guess they're building residences right next door, and the construction is noisy.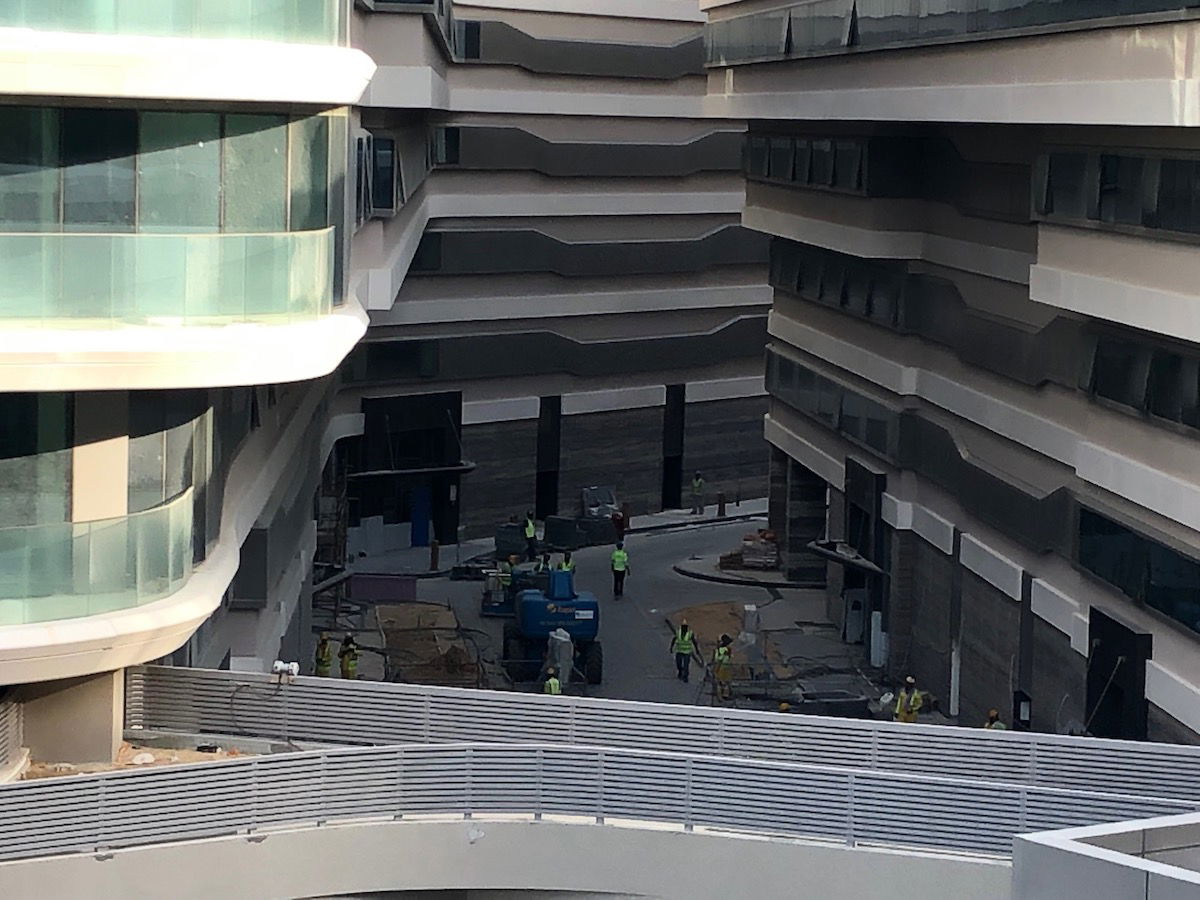 It's odd because other room types are described as being partial ocean view, which makes me wonder what their views are like.
Our room smelled rancid
When we got to our room we noticed it had a bad smell. It honestly smelled like garbage. Not "garbage" as in "not good," but garbage as in it smelled like the hotel's dumpster was in our living room. You know when you're driving behind a trash truck with your air conditioning blowing or the windows open? That's exactly what it smelled like.
The catch is that only the living room smelled bad, and not the bedroom. So we decided not to go back to the front desk, since we were tired and the bedroom smelled fine, and given that it took us about 20 minutes to check into the room we reserved, I could only imagine how much longer it would take to switch rooms.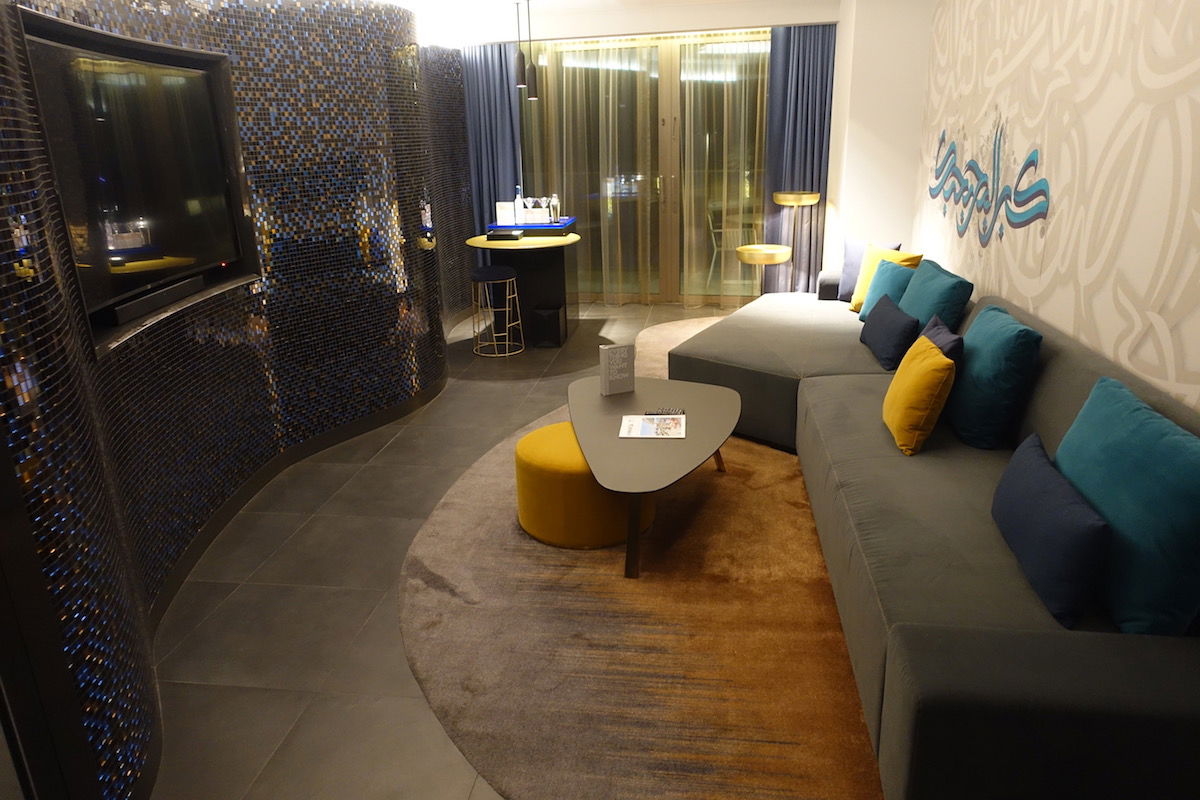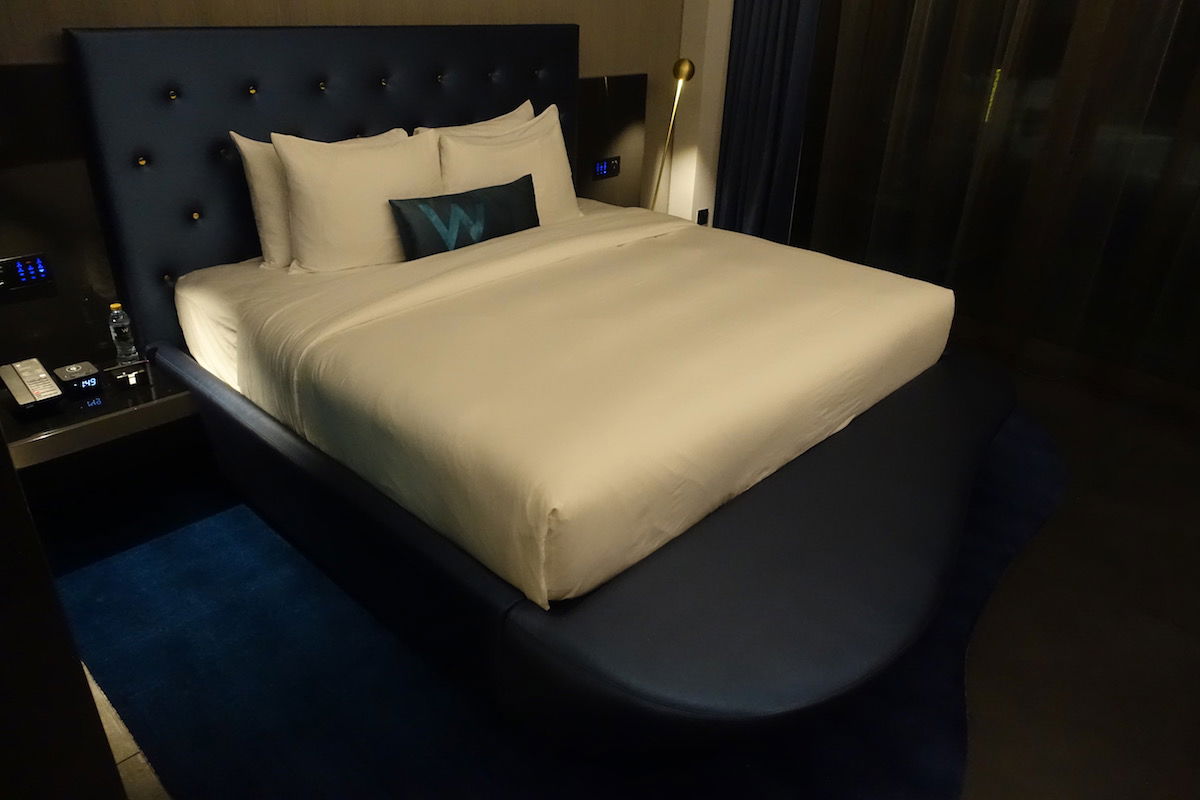 However, in the morning I stopped by the front desk at 10AM on the way to the pool, and asked them to send maintenance to the room to have a look, as we were leaving the room. They assured me they'd have maintenance go up right away to have a look. At this point we went to the pool (the problems there will be covered in the next section).
About 90 minutes later we returned to our room and it still smelled bad, and there was no note or message from anyone. So I called "Whatever, Whenever" (the W phone hotline) and asked for an update on the situation. The operator noted that there was a note in the system about our issue, but no one had come yet, and he was going to find out why. He assured me he'd call right back.
We wanted to head out, but I sat by my phone for 20 minutes, and there was no call.
At this point I headed to the front desk and asked for the manager of duty. That's when I met Varun, the front office manager, who was extremely helpful. He took down my number and promised to deal with the issue right away.
We returned in the afternoon after leaving the hotel for lunch, and Varun intercepted us and asked if he could go to the room with us and check it out, as he said maintenance had visited. The smell was ever-so-slightly better, but not much.
As before, the living room smelled bad, but not the bedroom. He offered for us to switch rooms, but at this point we decided we were fine just dealing with it, since we were checking out in the morning. It would have taken 30 minutes to pack everything up and move, and we wanted to still spend some time at the pool.
It's on us of course for not taking the room change (even if it took talking to three different people to even be offered that). Unfortunately this morning the smell got much worse, rather than better, and even our bedroom started to smell terrible. But we were checking out, so…
No service at the pool
Between trying to get service for our room we spent the rest of our stay trying to get service at the pool. The pool is beautiful, and they even have a DJ in the afternoon. It seems like the pool could be a cash cow for the hotel, if only they'd take money from people.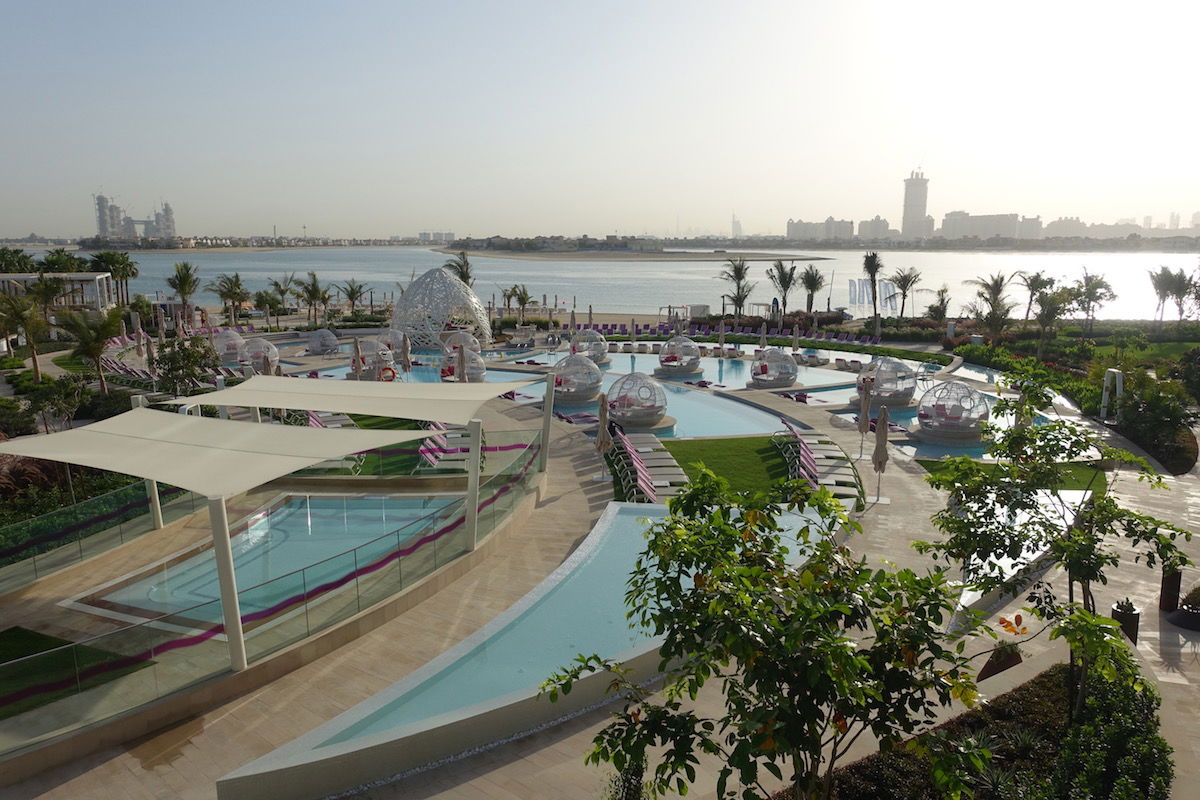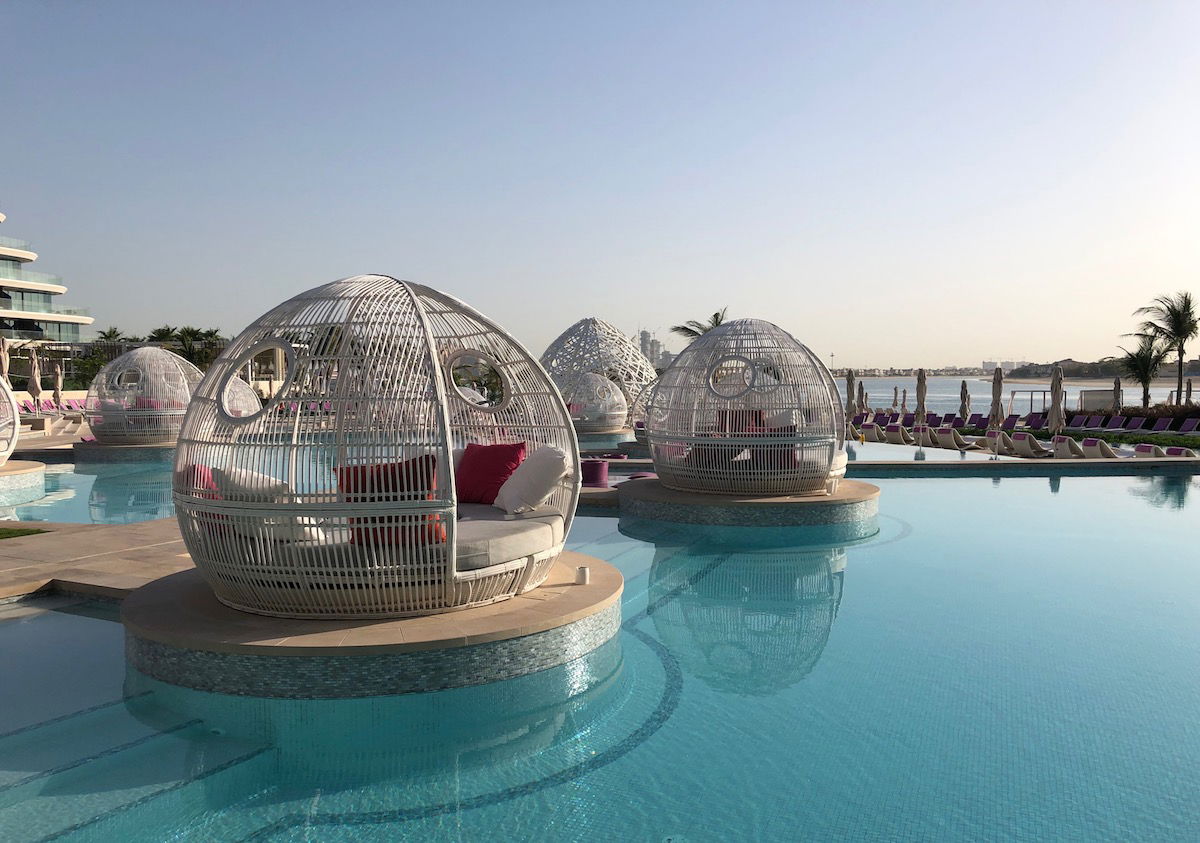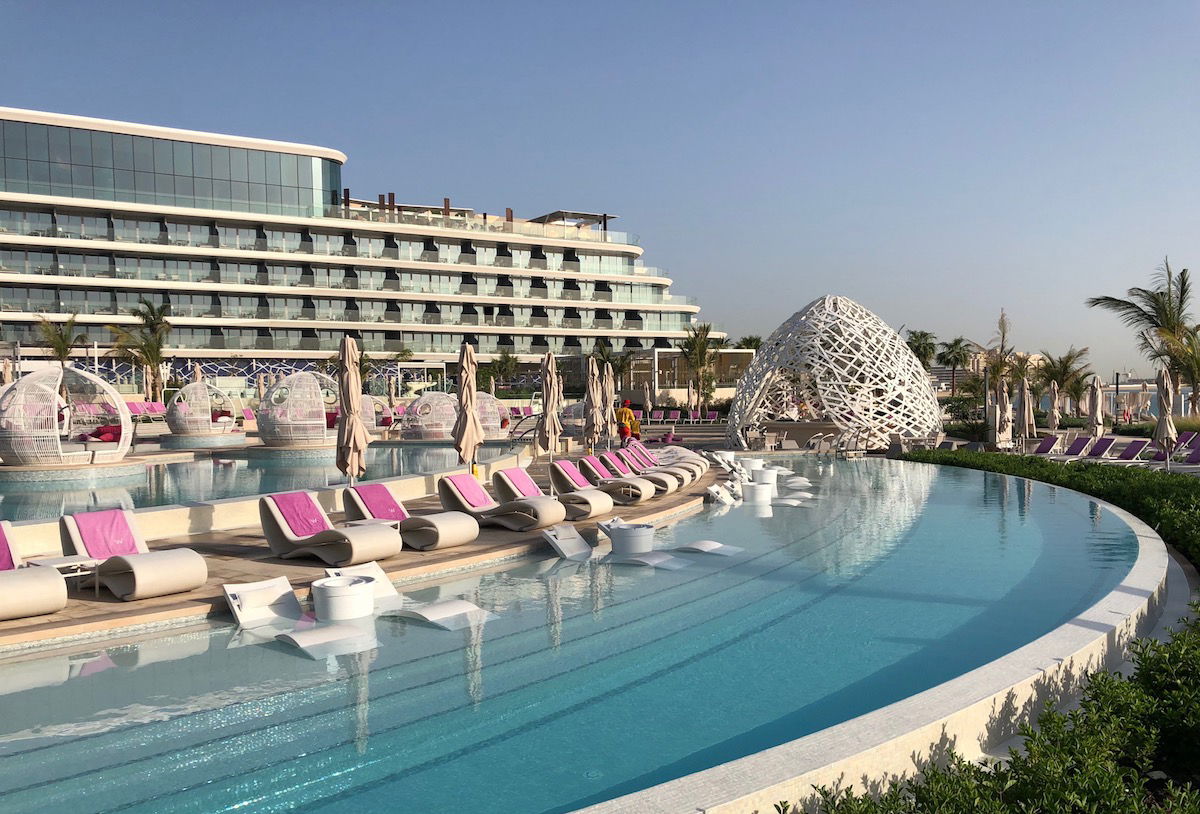 When we visited in the morning for 90 minutes we tried to order drinks at the pool. We asked two different people if we could order drinks, and they never sent anyone. At that point we left the hotel for lunch, and figured we'd come back in the afternoon.
We returned to the pool in the afternoon, and asked if we could order drinks. One of the pool attendants said she'd send someone shortly. We waited for over five minutes, and then asked again. And again. This is absolutely ridiculous. We're trying to spend money at the pool, and they won't take it.
To be crystal clear, the hotel advertises service at the pool. It's not like we were asking for something that isn't offered. They have quite a few staff at the pool exactly for this.
Since I had been messaging with Varun and he told me to let him know if there's anything he could do for me, I decided to message him about this.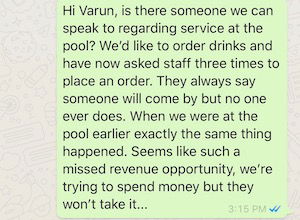 He then quickly sent Dave, the manager, who was extremely professional and took our order right away. He ended up comping our drinks, which was kind but not expected.
He explained that the bar had a "meltdown," though I'm not sure what exactly that entailed.
I could go on and on, but…
Bottom line
Suffice to say that the service at the new W Dubai left a lot to be desired — I'm not suggesting that's always the case, though I basically spent much of a day trying to get service here, which is ridiculous.
I went from trying to have someone deal with the smell of our room, to trying to get drinks at the pool, to trying to get someone to deal with the smell of our room, to once again trying to get drinks at the pool.
I do want to give Varun and Dave credit for how professional they were in dealing with my issues. They both genuinely seemed to want to provide a positive experience, and hopefully some improvements are made. I imagine that running a hotel in the UAE can be really challenging, especially with the turnover. This hotel has a lot of potential, though personally I wouldn't return anytime soon.
And in the interest of full disclosure, I paid the normal cash rate for a stay here. Dave ended up comping our tab at the pool, Varun sent a bottle of wine to our room, and he said he'd post some points to my account, though I don't know how many. That all seemed fair enough to me.
If anyone else stays at this hotel, I'd be curious to hear if this matches your experience, or if my bad stay was a one-off.