Well, the trend of airlines making their frequent flyer programs significantly less compelling continues. This time it's HawaiianMiles making changes to their program, and they're doing so without any sort of advance notice or announcement.
Essentially HawaiianMiles is moving more closely to dynamic award pricing, though unlike United MileagePlus, they're maintaining an award chart.
Here's the new HawaiianMiles award chart, which applies effective immediately (pricing is one-way):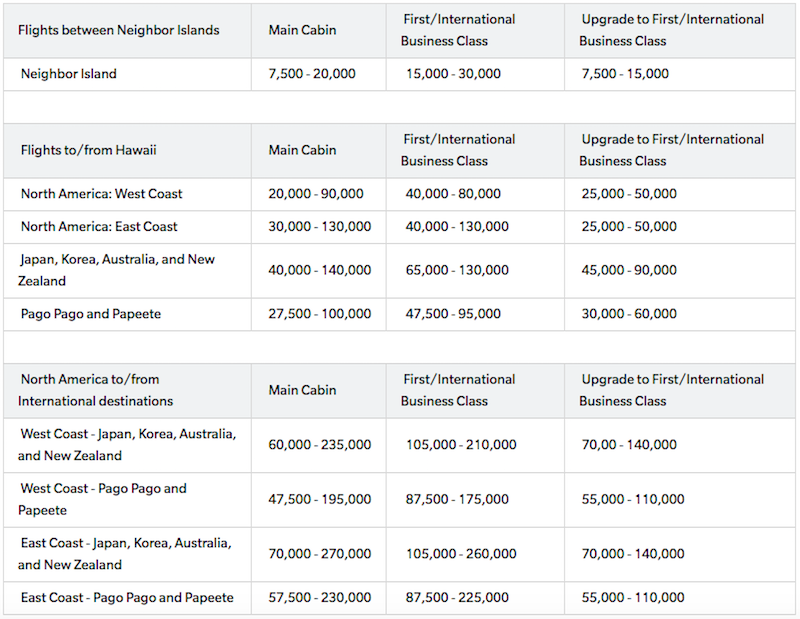 For one, Hawaiian is now breaking up the "lower 48" into two zones, with separate zones for the East Coast and West Coast. I guess that makes sense, given that they've added flights to New York and Boston, which are among the longest domestic flights in the US.
However, the much bigger deal here is that Hawaiian Airlines is introducing hugely variable award pricing. For example, the cost of a one-way economy ticket between Hawaii and the West Coast now ranges from 20,000 to 90,000 miles. That's a massive range.
As a point of comparison, here's part of Hawaiian's previous award chart, which has now disappeared in thin air:

As you can see, previously a one-way award between Hawaii and the lower 48 would cost anywhere between 20,000 and 40,000 miles. That means they're increasing the upper range of award costs by 50,000 miles in each direction.
Some of these award prices are just downright crazy. For example, a roundtrip economy ticket from the West Coast To Tahiti could cost you 390,000 miles, while a roundtrip economy ticket from the East Coast to Japan could cost you 540,000 miles.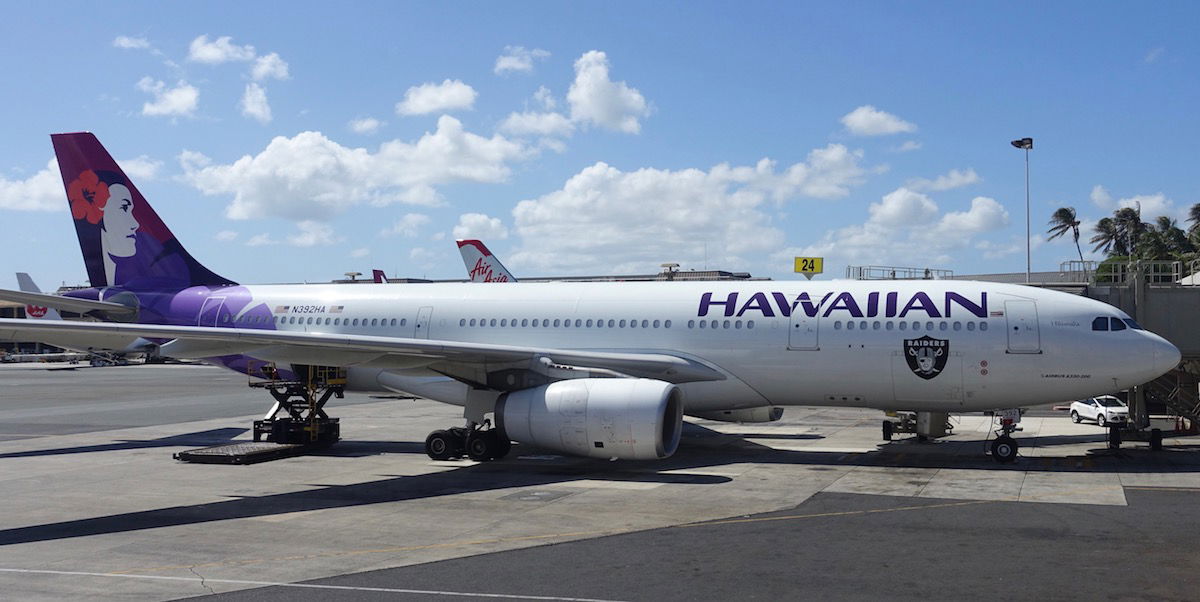 Bottom line
It's disappointing to see HawaiianMiles make these changes, and in particular to do so without any sort of advance notice or even an announcement. The good news is that saver award costs aren't changing by that much, so for the most part it's just the most expensive awards that are increasing in cost.
However, some of these changes are massive, and will see members redeeming a lot more miles on popular flights.
The other big question is how award availability will change with this new pricing strategy, though that's something we'll have to observe over time.
What do you make of Hawaiian's award chart changes?
(Tip of the hat to Jeffsetter)