While I'm generally not a fan of American Airlines' domestic first class catering, the one great thing that American has offered is the ability to pre-order special meals.
For a long time I thought American had the worst food of the major US carriers, though as of the beginning of last year they made the single biggest improvement they could possibly make to their meal service (well, short of spending an extra dollar per passenger, but let's be realistic).
American began letting passengers order special meals in domestic first class.
The reason I like this so much is because it means I can order an Asian vegetarian meal even when flying domestically. This is typically some sort of spicy Indian vegetarian food. While there's certainly variance in the quality of Indian vegetarian food, I find that even the worst Indian vegetarian food isn't that bad (it's food that reheats well, is flavorful, etc.).
For example, last November I shared the Asian vegetarian meal I was served in first class from New York to Miami, which I considered to be the best meal I've ever had on an American Airlines flight.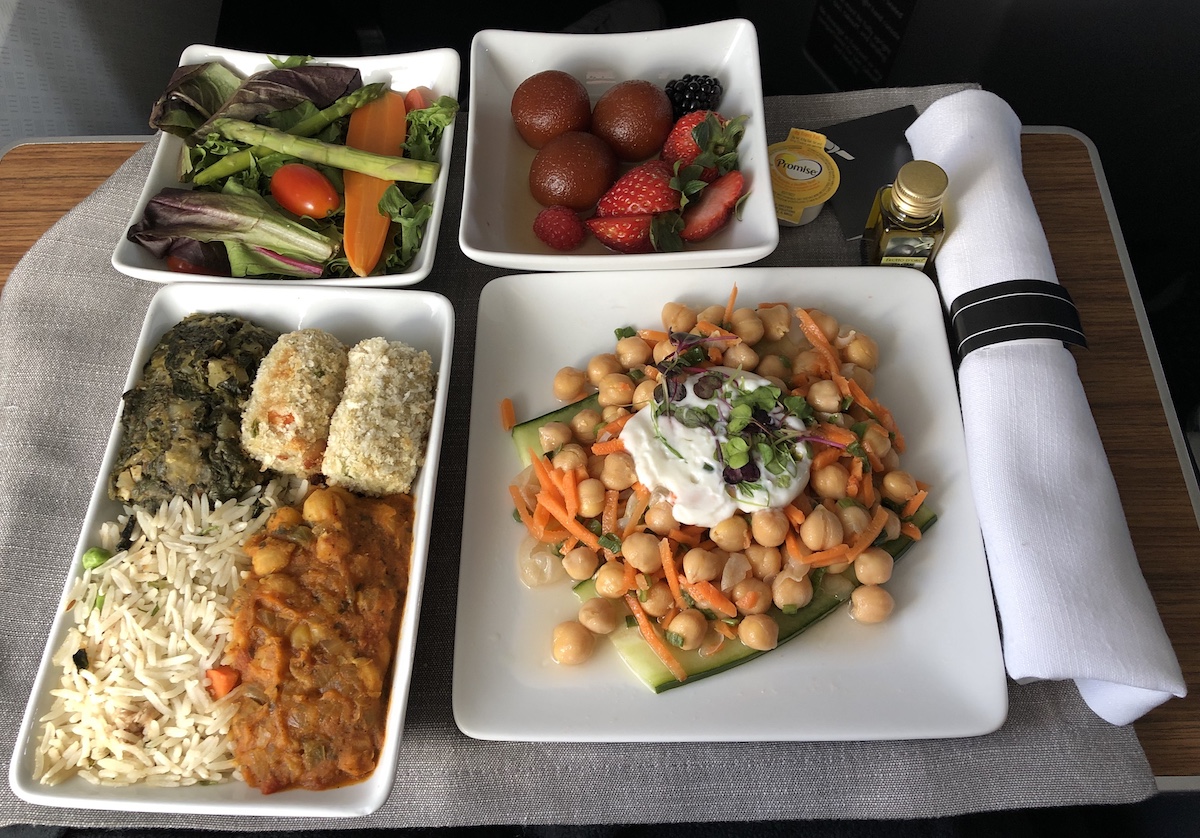 Well, I guess this shouldn't come as much of a surprise, but American is now cutting back on their special meals. As flagged by @xJonNYC and reported by F&B767 on FlyerTalk, American will make the following changes to special meals:
Diabetic, Asian Vegetarian, Hindu, Muslim, Gluten Free, and Vegan meals will receive standardized and frozen pre-prepared meals, which will have a one year frozen shelf life
Salads and appetizers will be prepared fresh by the local caterer
Historically steaks have been offered as part of the diabetic Diabetic option, but that will change to a pre-prepared chicken entree
Asian Vegetarian, Hindu, and Muslim meals will all be the same
Well, I guess I'll be going back to mostly not eating on domestic American flights, because a frozen meal with a one-year shelf life doesn't exactly sound appetizing.