Hainan Airlines is generally regarded as the best mainland Chinese airline, and I've had positive experiences flying with them.
The airline primarily flies 787s to the US, as they have 38 of them, including 787-8 and 787-9 variants. The airline already has a varied business class product.
Hainan's 787 business class
Some of Hainan's 787s feature fully flat forward facing seats in a 2-2-2 configuration.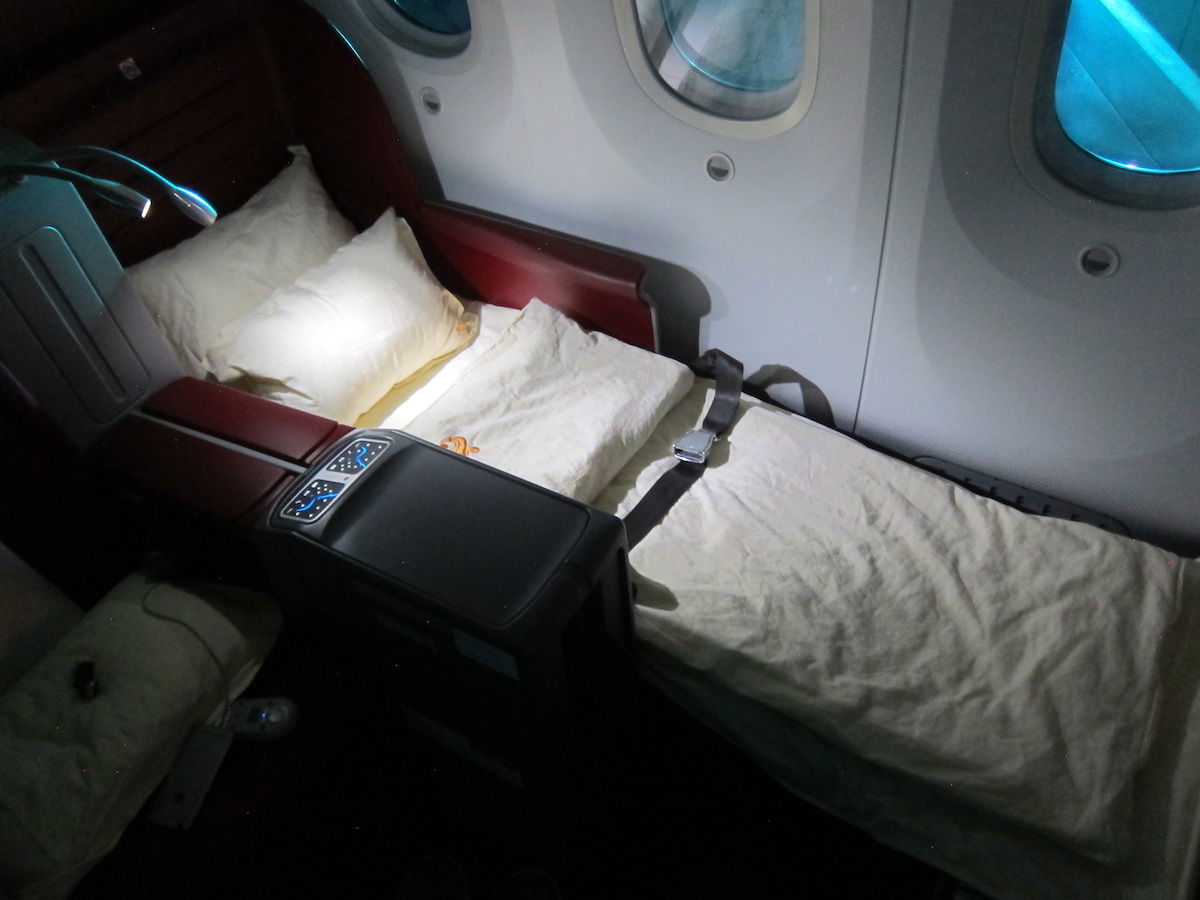 Then some 787s feature reverse herringbone seats.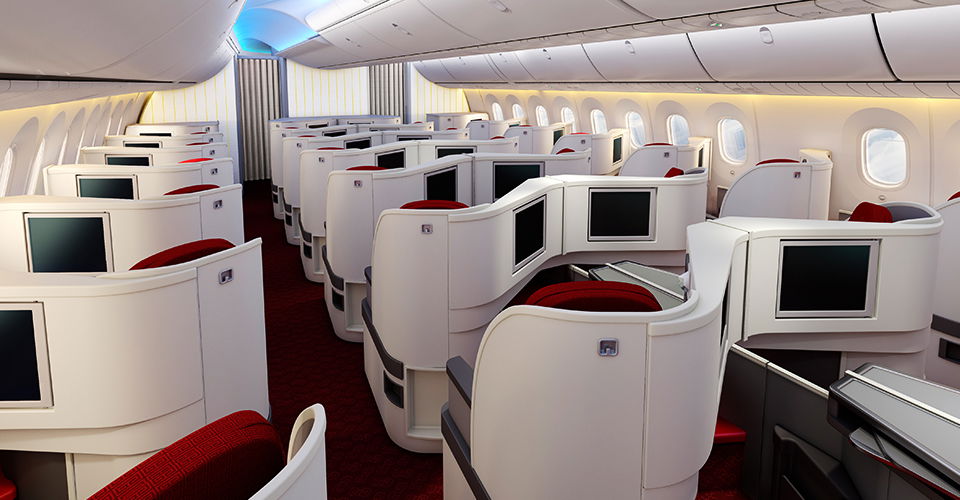 Now the airline is introducing yet another new type of reverse herringbone seat on their newest 787-9s.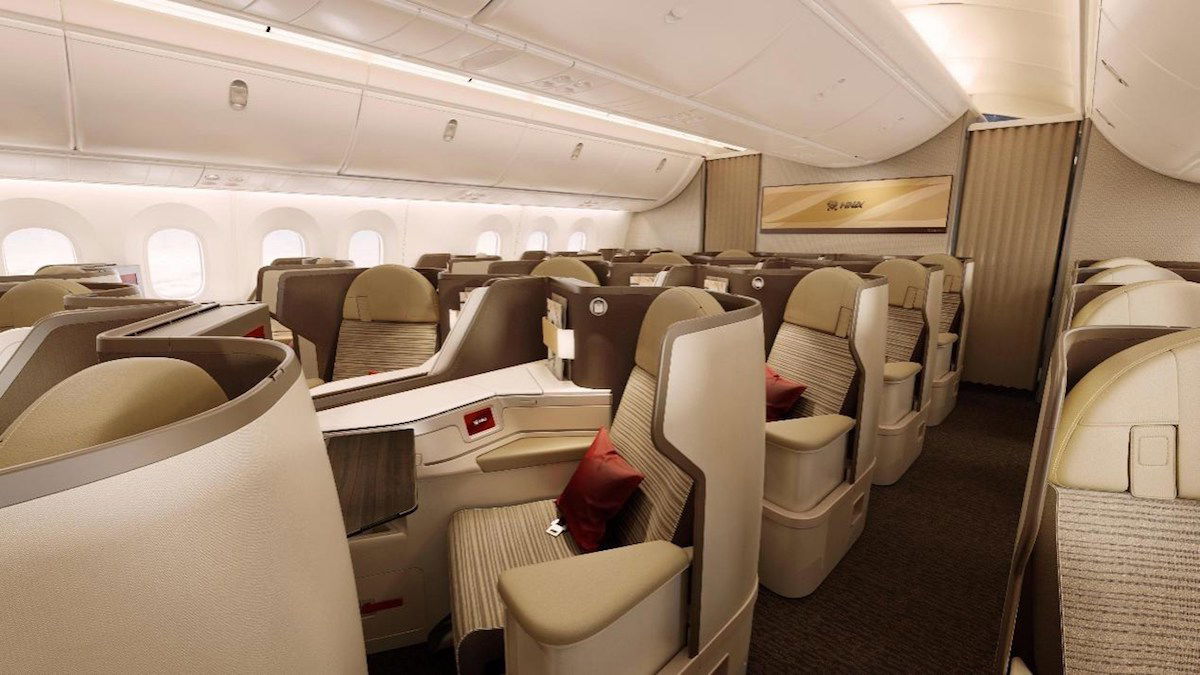 Hainan Airlines will be mixing things up, as they'll soon be operating their first Airbus A350 to the US.
Hainan Airlines will fly the A350 to Boston
As of May 12, 2019, Hainan Airlines will fly the A350 between Beijing and Boston, which marks the first US route for which they'll use the A350. The A350 will be replacing the 787-9 that currently operates the route.
The Beijing to Boston flight is operated with the following schedule:
HU481 Beijing to Boston departing 1:55PM arriving 3:10PM
HU482 Boston to Beijing departing 5:10PM arriving 7:00PM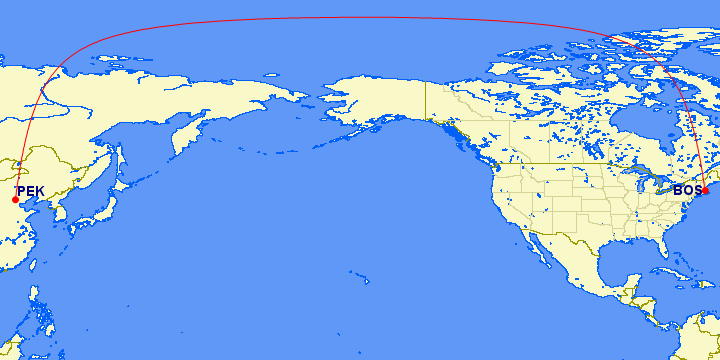 The airline took delivery of their first A350 last fall, and currently has four of these planes in their fleet, with a further 11 to be delivered.
Hainan Airlines is owned by HNA Group, which has been having financial trouble. It's interesting that several HNA Group airlines had A350 orders, some of which have been delayed. For example, Beijing Capital Airlines had A350s on order, but those were postponed. The same is true of Hong Kong Airlines.
However, Hainan is getting some A350s nonetheless.
Hainan's A350 business class
If you're flying Hainan's A350 from Beijing to Boston, what should you expect in terms of the business class product? Well, oddly the airline has selected yet another new business class seat, though that may be because these planes were initially intended for Azul, so they maintained the planned business class product.
Hainan's A350-900 used for Boston will feature an identical configuration to the Hong Kong Airlines A350-900 that I flew from Hong Kong to Los Angeles last year. It will feature 33 business class seats and 301 economy seats.
Business class seats will be in a staggered configuration. This is one of the better staggered configurations out there for sure. Below are some pictures of the Hong Kong Airlines seats, which are identical to the Hainan ones, except for the finishes.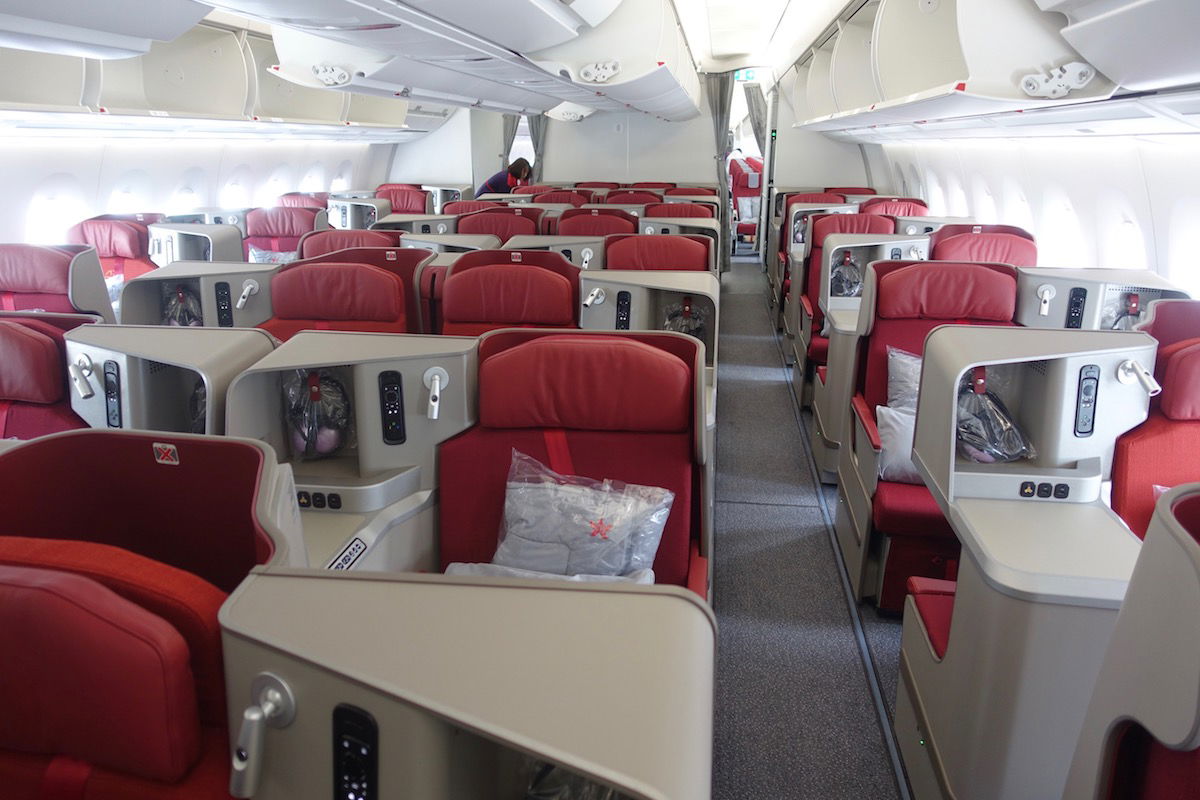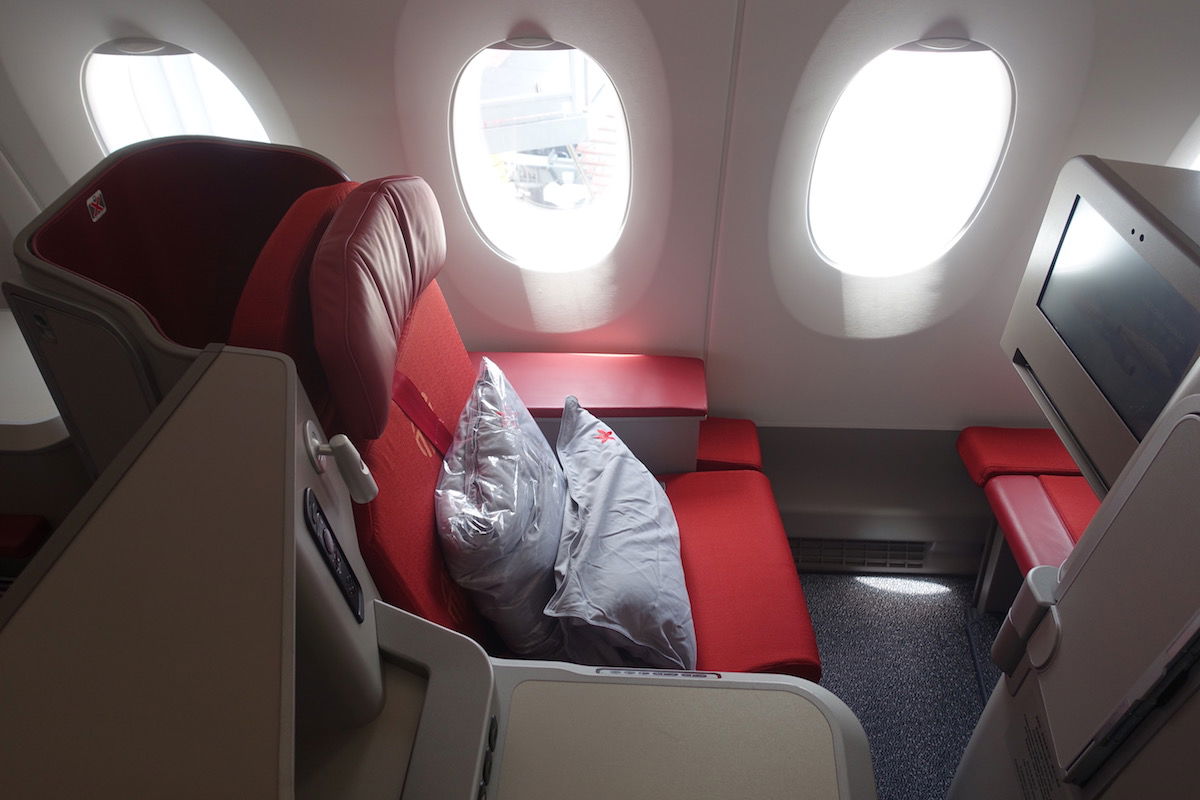 Bottom line
Hainan's 787s feature three different types of business class seats, and now their A350s will feature yet another new business class seat. So if you're a regular on the Boston to Beijing route, expect a new type of business class seat starting in a few weeks.
Whether reverse herringbone or staggered seats are better is very much a personal preference. I probably slightly prefer reverse herringbone seats, though I like these seats as well.