I rank Emirates' new first class as the world's best first class product. Readers often have questions about whether a particular flight is scheduled to feature the new first class, so in this post I wanted to cover that in a bit more detail, and provide an update on which routes are currently scheduled to have the new product. Specifically, I'll be looking at the summer 2023 schedule, which applies for flights from late March until late October.
What makes Emirates' new first class special?
While Emirates first class has long been a world class product, the airline took it to the next level with its new first class, introduced in late 2017 (okay, I guess it's not really that "new" anymore, but it is rare). The new first class is available exclusively on select Boeing 777-300ERs, and features just six seats. It's simply the most impressive first class hard product in the sky.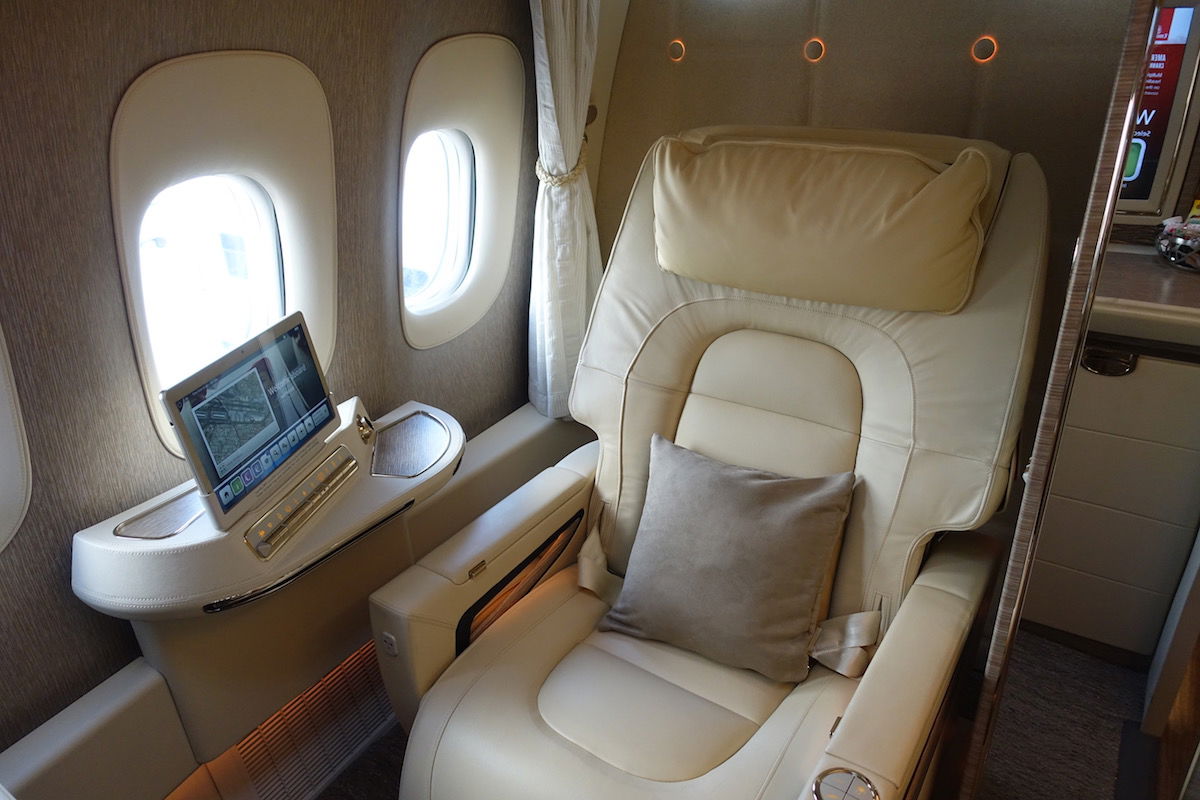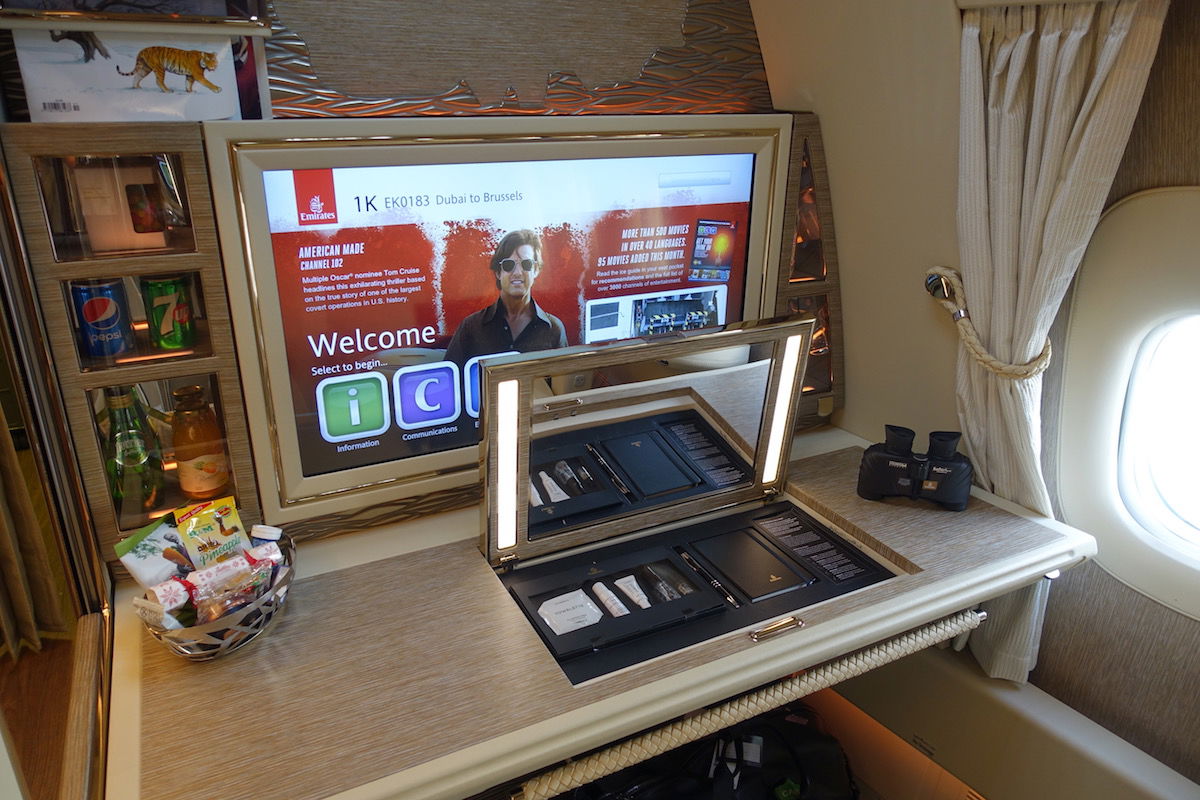 While there are lots of first class suites with doors nowadays, this one is actually fully enclosed, floor-to-ceiling. This suite also has an incredible number of gadgets, from temperature controls in your private suite, to lighting controls where you can choose the color and intensity of the lighting.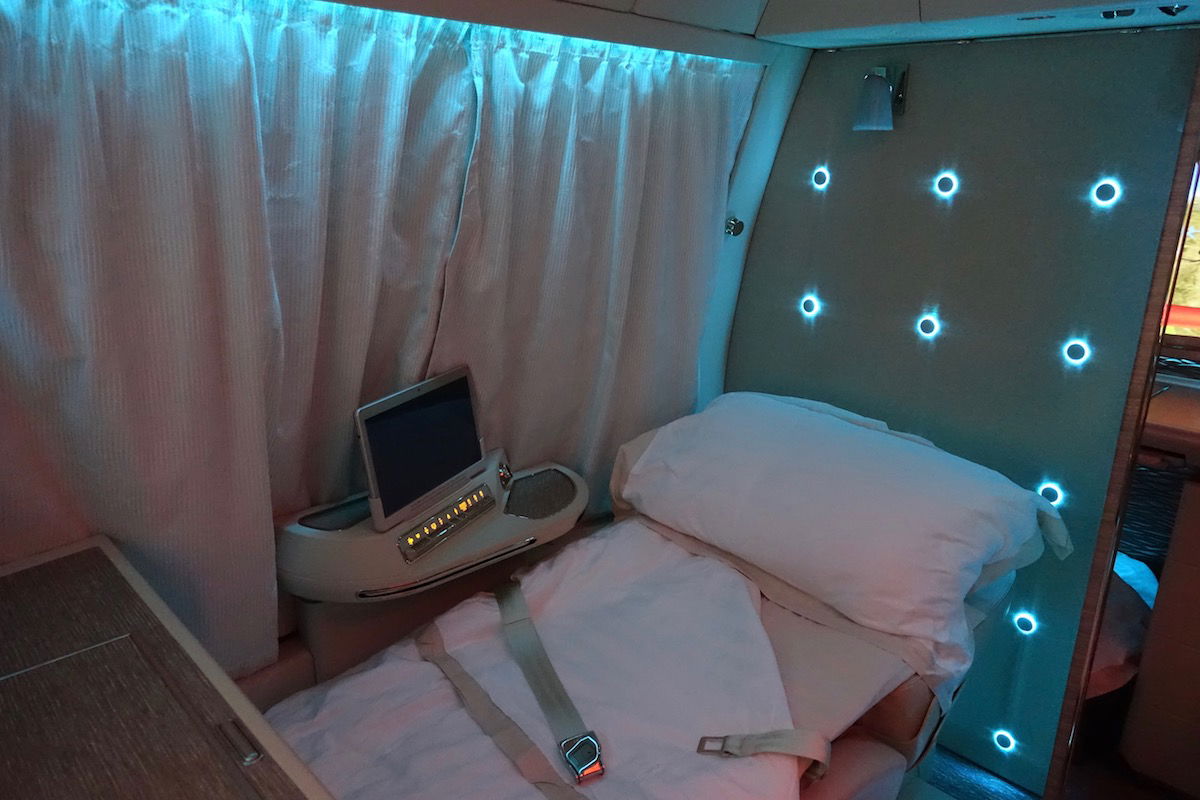 To get a sense of how awesome this product is, check out my full Emirates new first class trip report from a flight I took between Washington and Dubai.
Which planes feature Emirates' new first class?
Even though Emirates has a fleet of over 250 aircraft (exclusively Airbus A380s and Boeing 777s), only nine planes feature the new first class seats. More specifically, the last nine Boeing 777-300ERs that Emirates ever took delivery of have this cabin. Emirates took delivery of these planes between 2017 and 2018, and they have the following registration codes: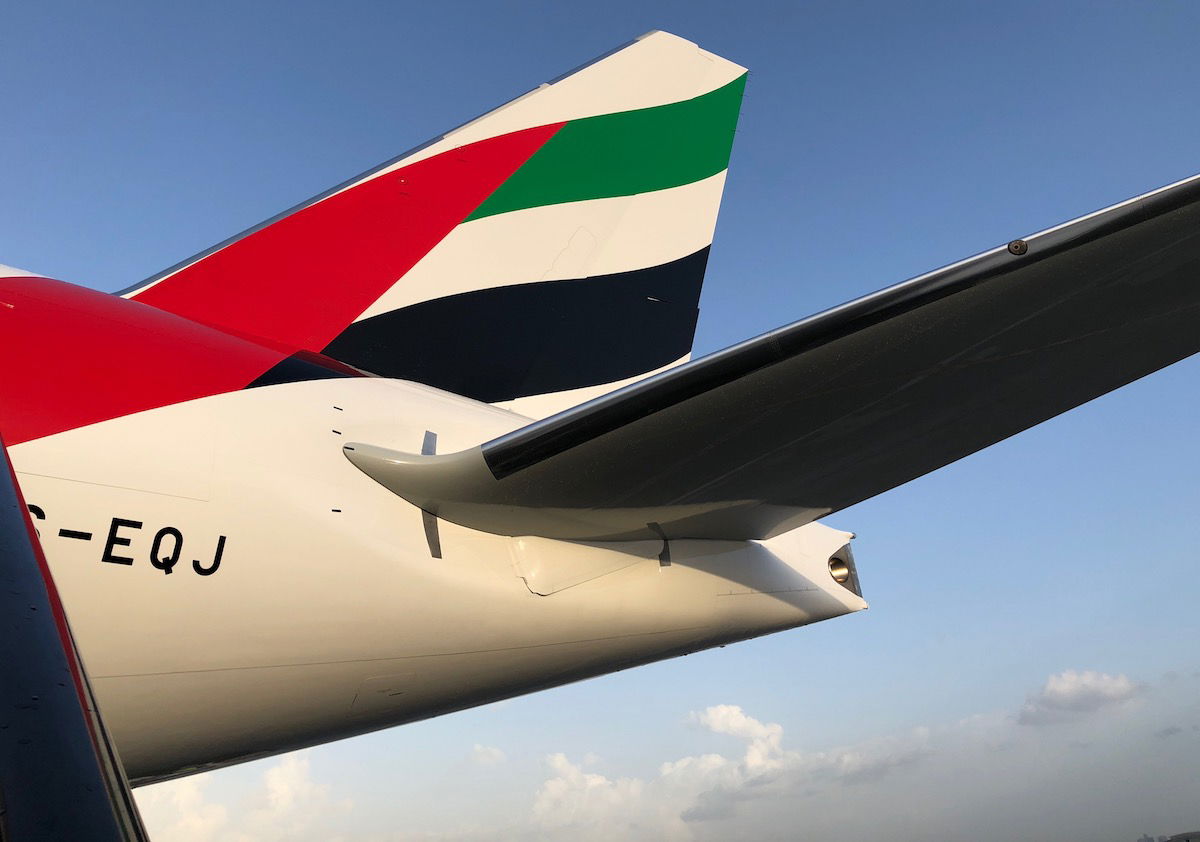 The above links go to the Flightradar24 pages for each of the planes, so you can track where they've been flying.
Just to be perfectly clear, while Emirates' A380s offer an incredible first class experience with onboard showers and a bar, no A380s feature the new first class seats.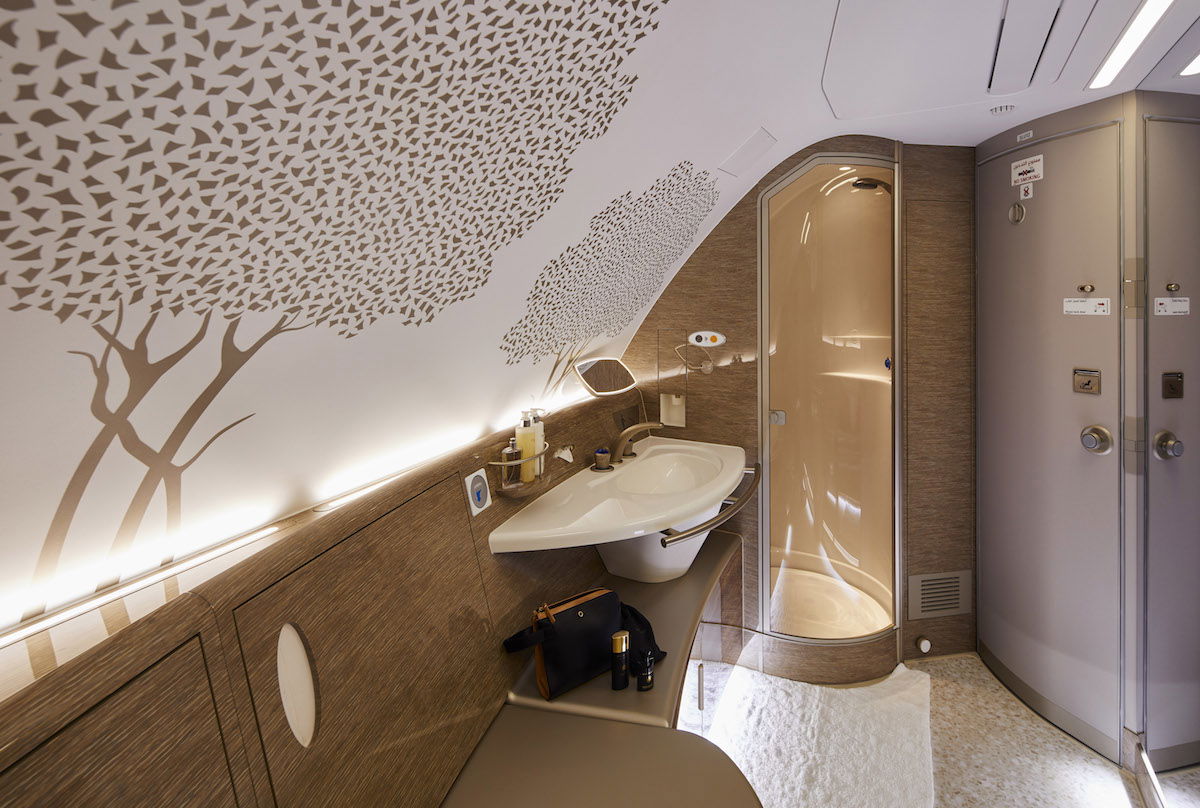 How can you tell if your plane features Emirates' new first class?
The best way to tell for sure if you're scheduled to be on a plane with Emirates' new first class is to look at the seatmap. If the seatmap shows eight seats in first class (two rows in a 1-2-1 configuration) then you're scheduled to be on a 777 with the old first class.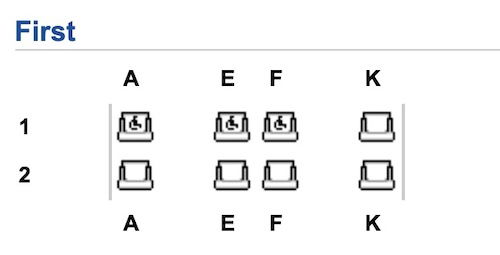 Meanwhile if the seatmap shows six seats in first class (two rows in a 1-1-1 configuration) then you're scheduled to be on a 777 with the new first class.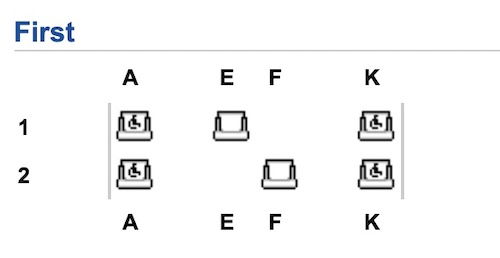 Let me once again emphasize that aircraft assignments are subject to change, especially if you're still a long time from departure.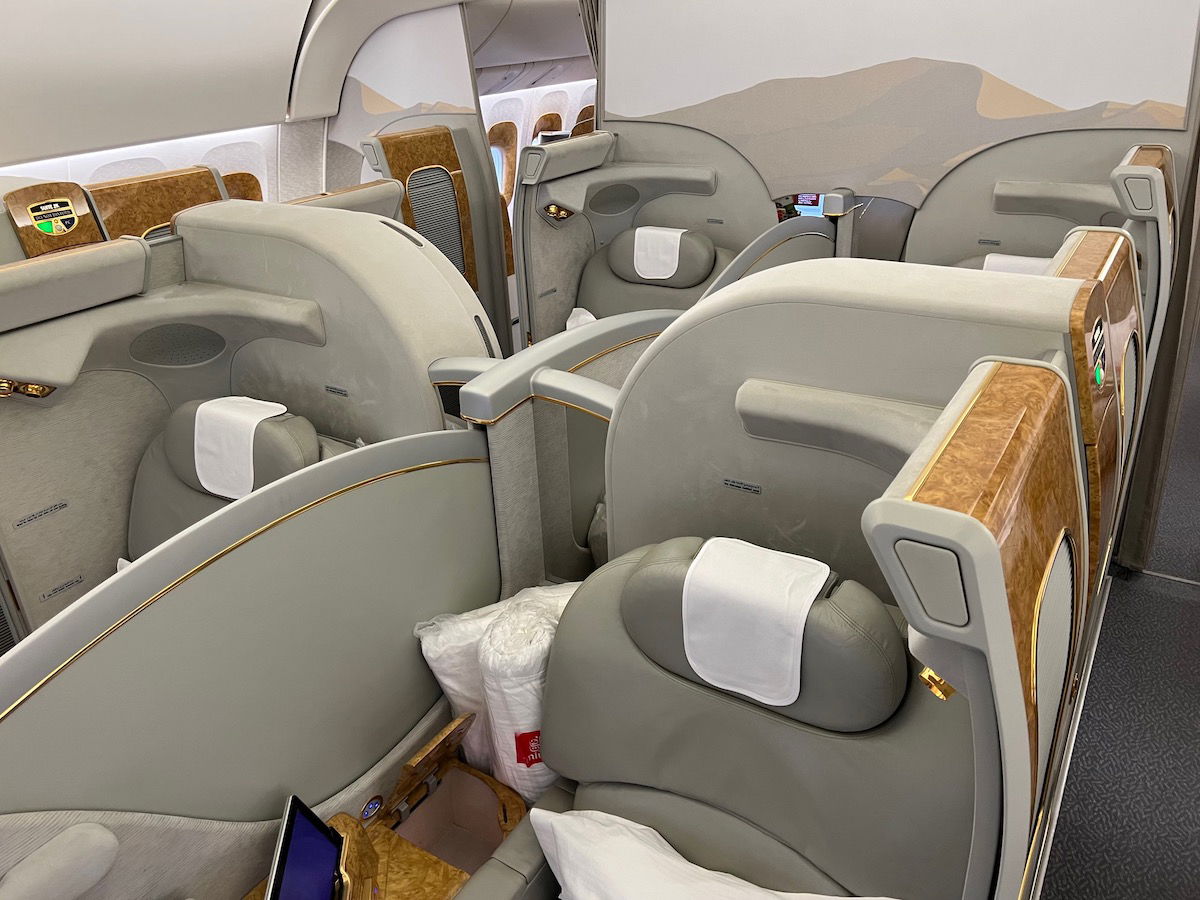 Which routes feature Emirates' new first class?
Emirates is constantly adjusting its schedule to match travel demand, so I'm not going to list the exact dates and flight numbers that 777s with new first class are scheduled for, since that information will quickly be outdated.
However, broadly speaking I wanted to look at the destinations for which Emirates has scheduled its planes with the new 777 first class for the summer 2023 travel season. You can expect to most regularly find these 777s flying between Dubai and the following destinations:
Brussels (BRU)
Frankfurt (FRA)
Geneva (GVA)
London (STN)
Nice (NCE)
Riyadh (RUH)
Tokyo (NRT)
Zurich (ZRH)
While these are destinations that pretty consistently have 777s with the new first class scheduled, there are plenty of other routes where we sometimes see 777s with the new cabins substituted at the last minute. For example, it's not unusual to see a route to the United States swapped to one of these planes close to departure.
The problem is that these assignments often happen within 24 hours, so there's no way to really bank on it. I have a bad habit of checking Flightradar24 every couple of days to see if any of the new 777s are bound for a route to the US with award availability.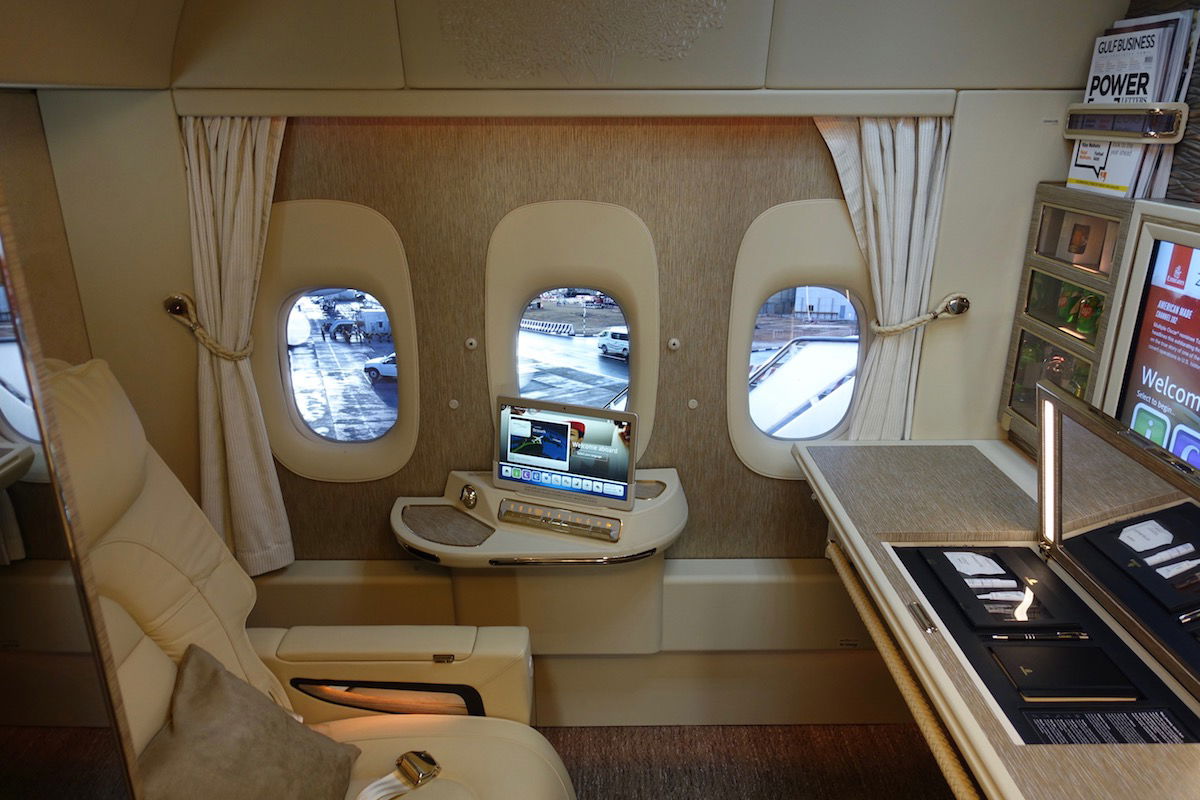 Will more planes get Emirates' new first class?
Emirates introduced its new first class over five years ago, and still only nine planes have the new first class. When can we expect more planes to get this new first class product?
Unfortunately it sounds like we shouldn't expect any more planes to feature the new first class for another two or more years (and that's optimistic), which sure is disappointing. Hopefully Emirates management has a change of heart, and reconfigures some existing planes with these seats. It really is kind of embarrassing to roll out an amazing new product, and only have it on nine planes after more than five years.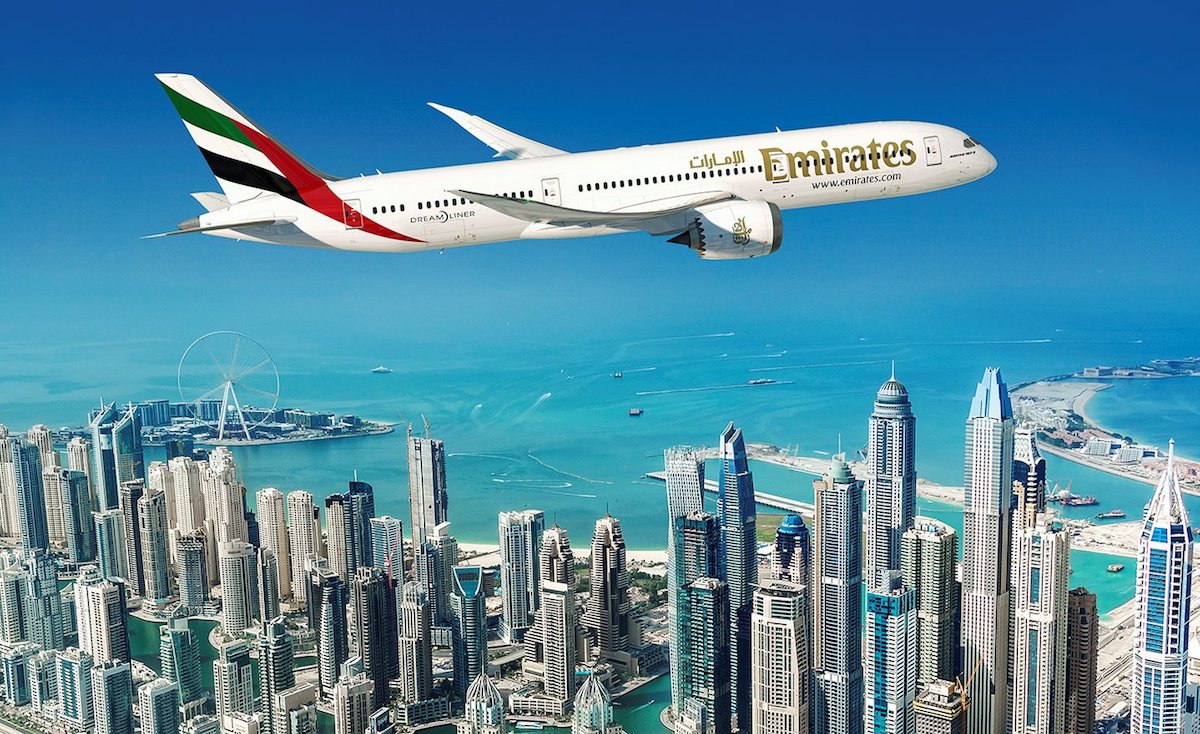 How do you redeem miles for Emirates first class?
The best way to redeem miles for Emirates first class is directly through the Skywards program. The good news is that Skywards is transfer partners with all major transferable points currencies, including Amex Membership Rewards, Chase Ultimate Rewards, Citi ThankYou, and Capital One, so there are lots of ways to earn Skywards miles.
First class award availability can be tough to come by on planes with the new first class, given how small the cabin is. That being said, we often see one seat released in advance, and then more seats released as the departure date approaches.
The real trick to scoring an Emirates first class award seat is to book a business class award, and then upgrade at the airport or on the plane using Skywards miles, as that generally gets you last seat availability.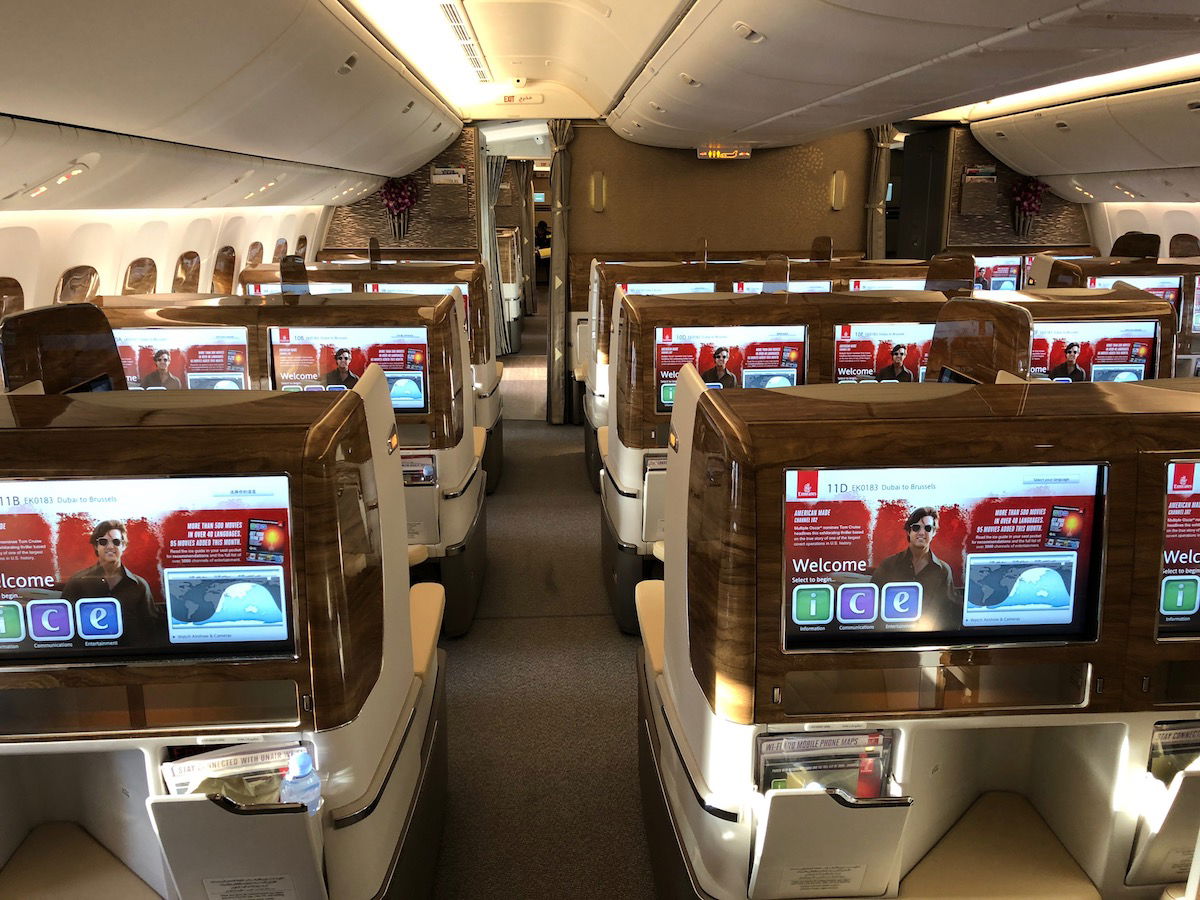 Bottom line
Emirates' new first class product is incredible, and I rank it as the best in the world. Unfortunately it's only available on nine aircraft, so a vast majority of Emirates first class passengers won't get to experience it.
Hopefully the above is a useful overview of what makes the product special, and what routes you can regularly find it on. At the moment Emirates isn't regularly flying 777s with the new first class to any destinations in the United States.
If you've flown the new Emirates first class, what was your experience like?