Hello from Chengdu (for the second time in a few weeks)! A few days ago I flew to Chengdu via Seoul Incheon, and shortly I'll be returning back to the US in Sichuan Airlines business class, which I'm especially curious to check out, as there's almost nothing online about it. I'm taking four big back-to-back international trips at the moment, and the next one will be starting just a couple of days after I return to the US. Stay tuned for the details on that.
On the miles & points front, this week we learned the hotels on the next IHG PointBreaks list, details of the first routes to get Singapore's new A380 Suites Class, Delta announced changes to mileage partner earnings in 2018, and more.
With that out of the way, here's a recap of this week on the blog:
Featured Stories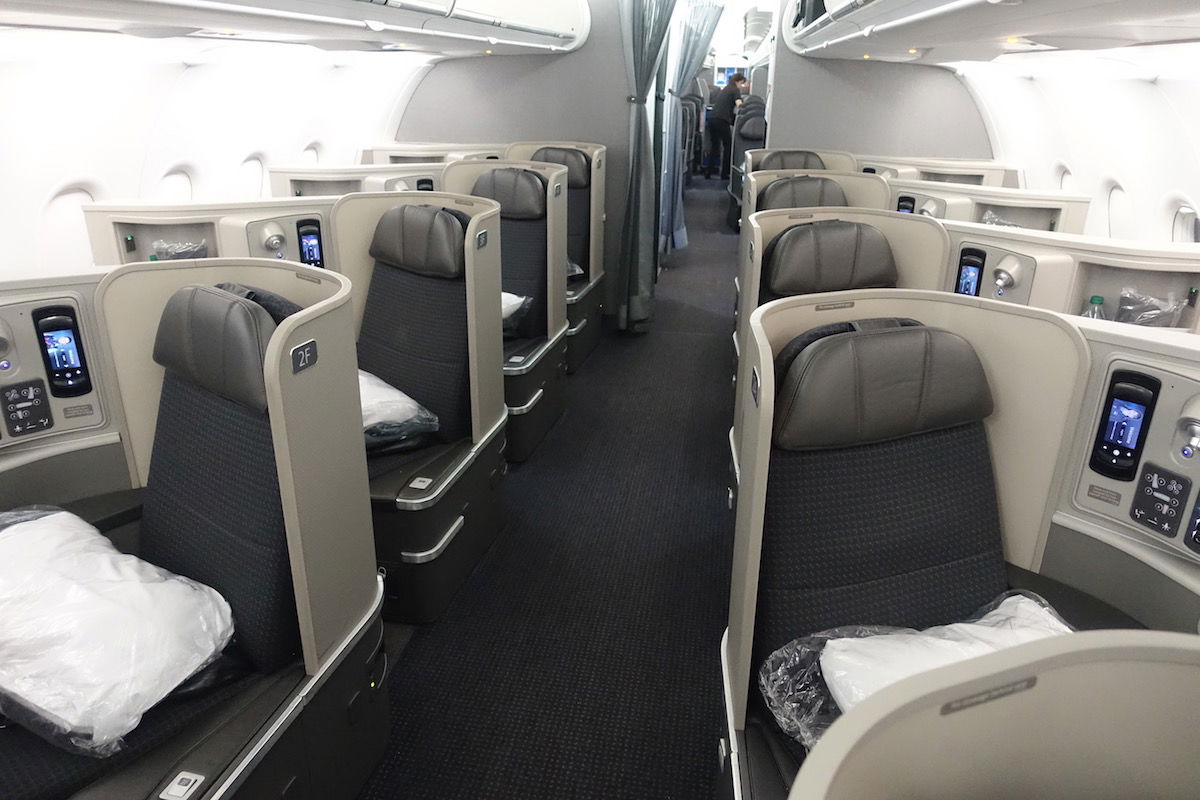 American's former CEO, Bob Crandall, and American's current CEO, Doug Parker, attended an event at Southern Methodist University this Wednesday, where the topic of mileage running came up.
I'm not going to sit here and suggest that mileage runners are valuable for airlines, or that it's wrong to reward high revenue customers. However, quotes like this — and for that matter how management teams at the "big three" US airlines are running loyalty programs — so greatly misses the big picture of why these programs have become so successful. I don't want to make this too long (I could probably write a dissertation sharing my thoughts on this), but there are a few points I'd like to make.
---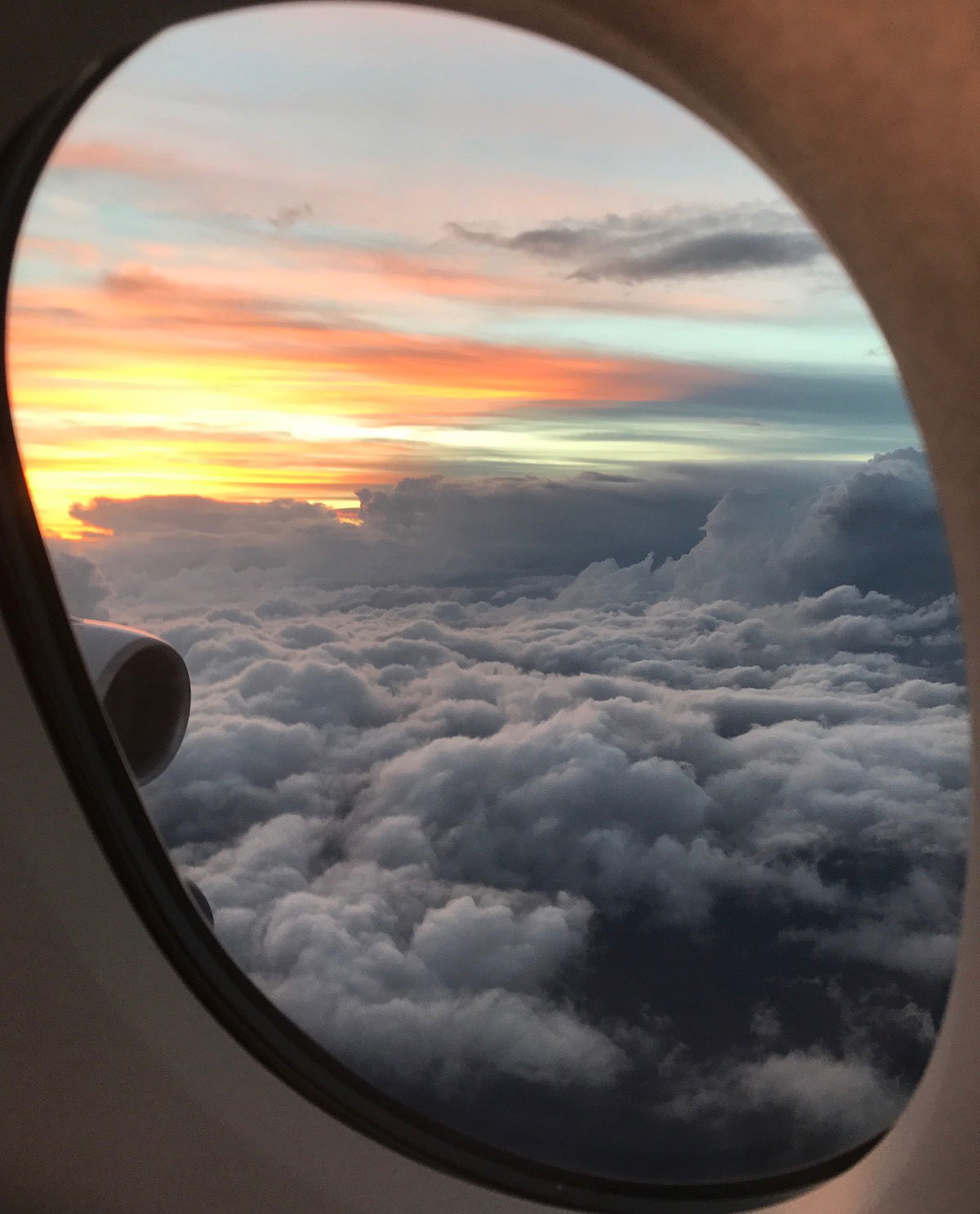 While there are several excellent long standing credit card offers, the specifics of the best offers are constantly changing (be it the annual fee, minimum spend requirement, or even amount of the sign-up bonus).
If you read my blog on a daily basis then by all means skip this post, but for me it's a useful, "current" place to refer people who ask about which cards they should sign-up for, a question I get on a daily basis.
We've seen some great sign-up bonuses over the past few months, including new offers being added, and others being discontinued.
---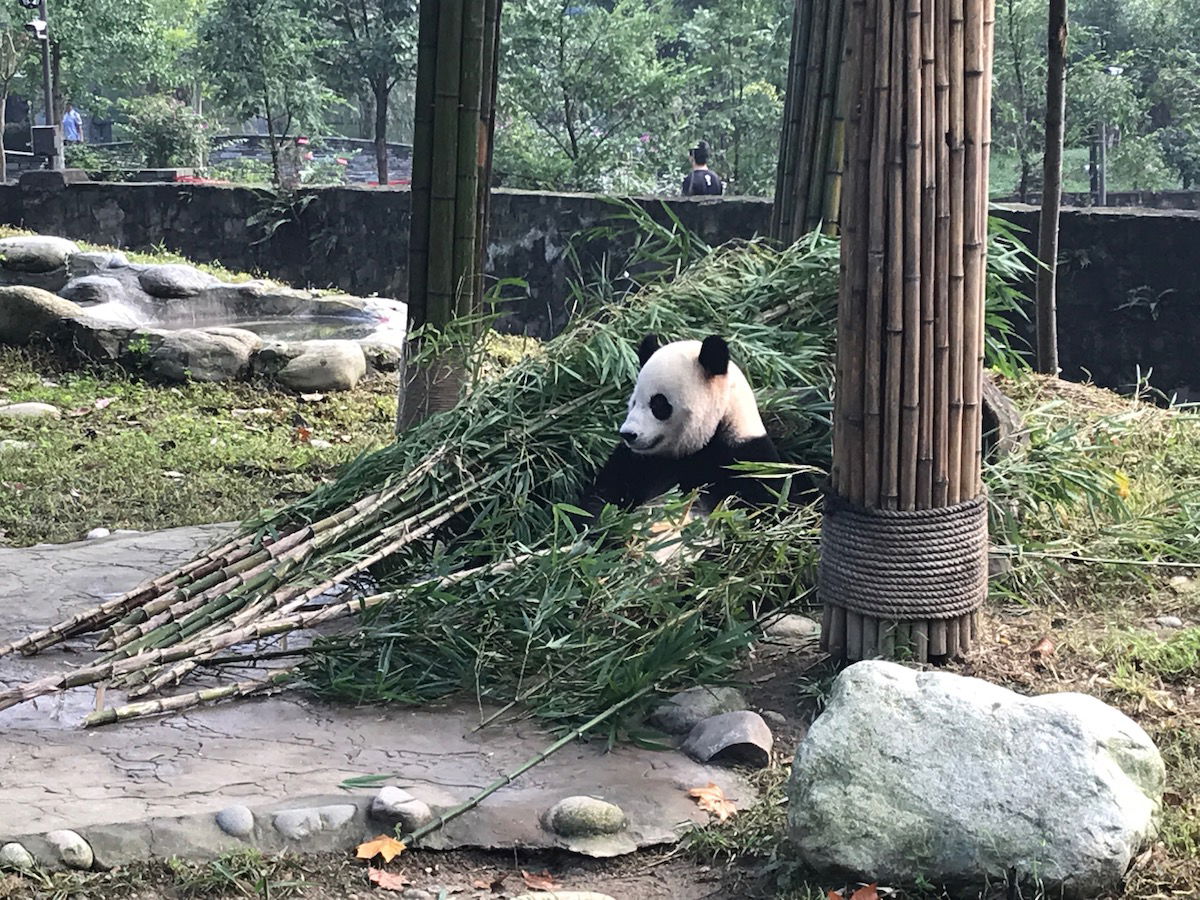 I wrote previously about how I booked a day-long panda "volunteer" program for Ben and me. Now I'll tell you about the experience itself. In short, it was awesome.
We arrived at the China Conservation and Research Centre for the Giant Panda – Dujiangyan Base around 8:30 in the morning. We checked in and received t-shirts to wear throughout the day (and to keep!) and ID badges. We met the six other people in our group of "volunteers:" a family of four French expatriates living in Shanghai and their two house staff.
---

TIPS: Earning Miles & Promos
These 5 Airline Cards Can Earn You 300K+ Miles
United's Online Shopping Portal Now Offers Bonus Miles For In-Store Purchases
Uber's New Credit Card: No Annual Fee & Up To 4% Back
Uber Credit Card To Offer Airline Mileage Transfers?!
24 Hours Only: FREE Tickets To Frequent Traveler University Chicago
Delta SkyMiles Is Adjusting Partner Mileage Earning Rates In 2018
100% Bonus On Purchased IHG Points
Club Carlson Is Offering 2,500 Bonus United Miles Per Stay
Won't Last: Amazon Is Selling Discounted Uber Gift Cards
The Virgin Atlantic Card 90K Sign-Up Bonus Is Back
Super Easy: Earn 3,000 Bonus Points With The Club Carlson App
Why This Is The Ideal Time To Apply For An Amex Card With An Airline Fee Credit
Great Deal: Earn 15x Points On Macy's Purchases
Today Only: Frontier Is Offering 99% Off Tickets (Taxes & Fees Excluded)
10 Best Credit Card Offers For October
Review: Amex Platinum Card
Fly In Malaysia's New A350 First Class Seat For ~$200
Hurry: Earn 1,000 Free Marriott Rewards Points!
TRICKS: Redeeming Miles
The 100+ IHG Hotels On The Winter 2017 PointBreaks List
IHG Rewards Club Winter 2017 PointBreaks List Preview
Amex Is Offering A 50% Bonus On Points Transfers To Hilton Honors
Etihad Guest Has (Basically) Shut Down For Four Days
How To Use SkyMiles As Cash Towards The Cost Of A Delta Ticket
Redeem Miles For China Airlines' One-Off Flight To Ontario
Is This American's Most Offensive Award Pricing Ever?
TRAVEL With Ben (Lucky)
Impressions From My First "Real" Vacation In Hawaii
Review: Samsung Level Wireless In-Ear Headphones
Dear Airline Executives: You're Looking At Loyalty Programs Wrong
Taking Advantage Of Royal Jordanian's Status Match Opportunity
Join Me For A Facebook Live From A Very Special Location!
My Biggest Challenge With Qualifying For Delta Elite Status (It's Not The Revenue Requirement)
My First Experience With Delta's First Class Buy-Up Offers
Before I Rank The World's Best First Class Airlines & Lounges…
REVIEWS & Trip Reports
Asiana A321 Business Class In 10 Pictures
Review: Xiamen Air International Lounge Xiamen Airport
Review: Xiamen Air 787-9 Business Class Xiamen To Los Angeles
Review: Xiamen Air Business Class 737 Chengdu To Xiamen
Review: Le Meridien Xiamen
Asiana A380 Business Class Impressions: Good, Not Great
Review: Chengdu Airport Domestic Lounge
Review: Amex EveryDay Credit Card
Our Amazing "Pandadventure" At The Dujiangyan Panda Base
Review: St. Regis Chengdu
Booking A Panda Adventure In Chengdu, China
Review: Xiamen Air Domestic Lounge Xiamen Airport
Review: Xiamen Air Business Class 757 Xiamen To Chengdu
NEWS & Updates
Uber Now Lets You Request A Ride With Multiple Stops
The Second Route To Get Singapore's New A380 Suites Class
Malaysia Is Closing Their Lounges At KLIA For Several Months
Cathay Pacific Is Refreshing Their First Class Seat (Again)
British Airways Surprises Man Taking First Flight After Brain Surgery
American Is Temporarily Closing Their DFW A Concourse Admirals Club
Using Didi Chuxing: The Chinese Uber
New TSA PreCheck Airlines: ANA, Cathay Pacific, Finnair, And Korean Air
Starwood & Uber Are Discontinuing Their Partnership
Singapore Airlines Announces First Route For New Suites Class & Business Class
The NAACP Issues Travel Advisory For American Airlines
AirAsia Crew Has Passengers Play Incredibly Annoying "Moaning" Game
Air China Adds A New Route From Los Angeles To Shenzhen
Primera Air Is Adding Flights Between Toronto & Europe
Video: This Airport Ramper Is Having A Bit Too Much Fun
British Airways' New Business Class Bedding Is Now Available On Flights To New York
Ouch: An Air Canada A320 Had An Incident At SFO… Again!
Sun Country Unbundles Fares, Will Charge For Carry-On Bags
RwandAir Fixes Their "Broken" Brussels Flight
A Major Airline Is Considering Ordering 50-100 Boeing 767s?!?
---
I hope everyone has a great rest of the weekend!