While I'm not much of a tech guy, there are certain travel gadgets I can't live without. Among those are both in-ear and over-ear headphones. For me they serve two different purposes:
I generally find over-ear headphones to have better sound quality and be more comfortable, and typically use them on planes
I still value having in-ear headphones for the ability to use them when traveling but not on a plane, like in a lounge, at the gym, when walking around a city, etc.
Over the past couple of years I've upgraded my headphones to wireless ones, given the changes that Apple has made to the iPhone.
My go to over-ear headphones are the Bose QuietComfort 35 Wireless Headphones. I've reviewed these headphones, and love them. They're pricey, but given how much I use them, I'd like to think I get good value out of them.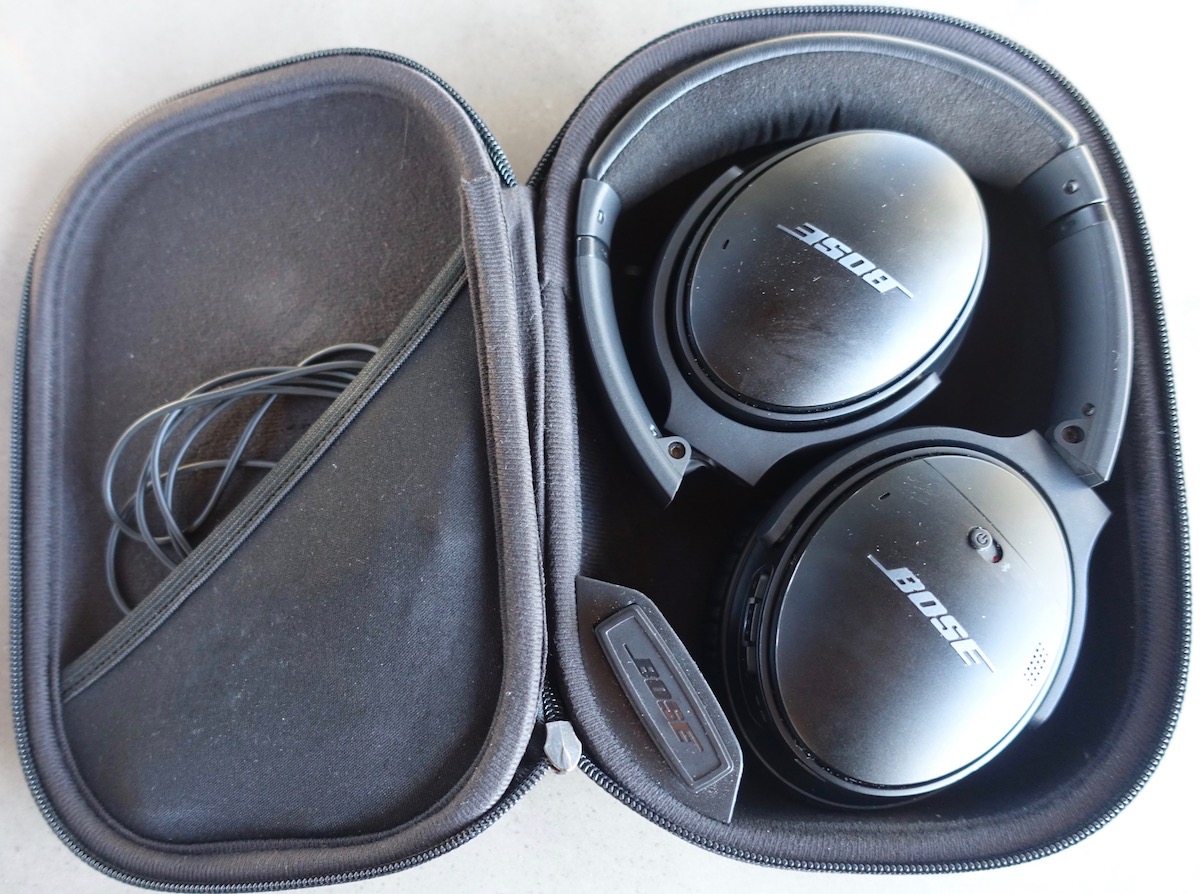 Last month I reviewed my latest Bose headphones, which are the in-ear Bose SoundSport Wireless Headphones. These retail for $149 and aren't noise canceling, though they work exactly as I had hoped. The sound quality is excellent, the battery life is good, they're easy to use, and they're super compact.
However, $150 for a pair of in-ear headphones that aren't even noise canceling is pricey, so I decided to also get a cheaper pair of headphones to be able to compare the two.
Tiffany mentioned that one of her family members recently got the Samsung Level Wireless In-Ear Headphones and was happy with them, so I picked up a pair of those for $35. According to Amazon the normal price is $100 and they're on sale for $35. However, that sale has been going on for quite a while, so I suspect this is just a marketing technique at this point.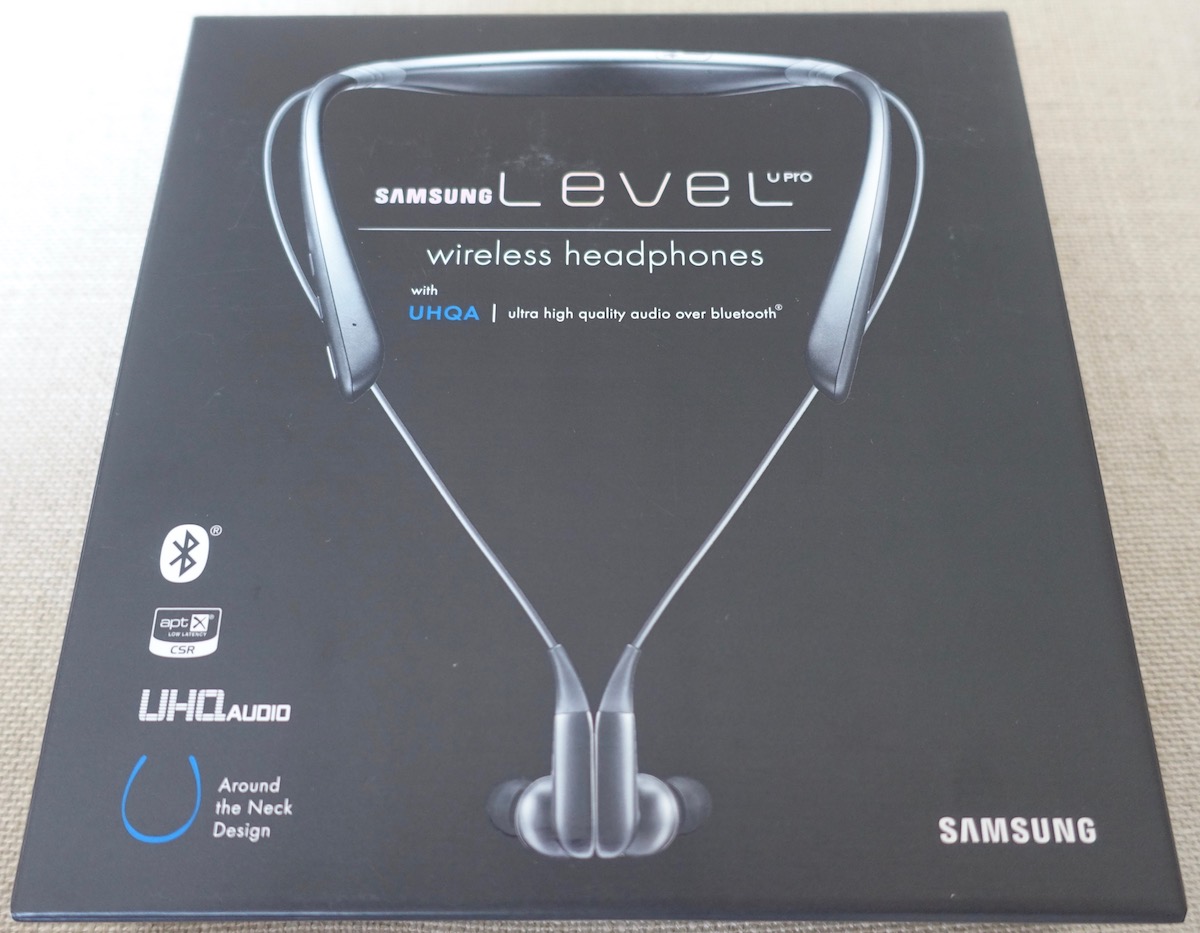 So, how were headphones that were less than a quarter of the price of my Bose SoundSport Wireless Headphones? Better than I was expecting, but personally they still wouldn't be my pick.
Let's start with the aspects of the headphones I like. The battery life is excellent, around the same as on my Bose headphones (they both advertise 9-10 hours of battery life, and that sounds about right to me). Much like the Bose headphones, these can easily be recharged with the included micro-USB plug.
I like how the two earbuds are magnetic and automatically attach to one another when the headphones are just sitting around, which prevents them getting tangled.
The sound quality is quite good given how reasonably priced they are, though there's a noticeable difference in the sound quality between these headphones and the Bose ones.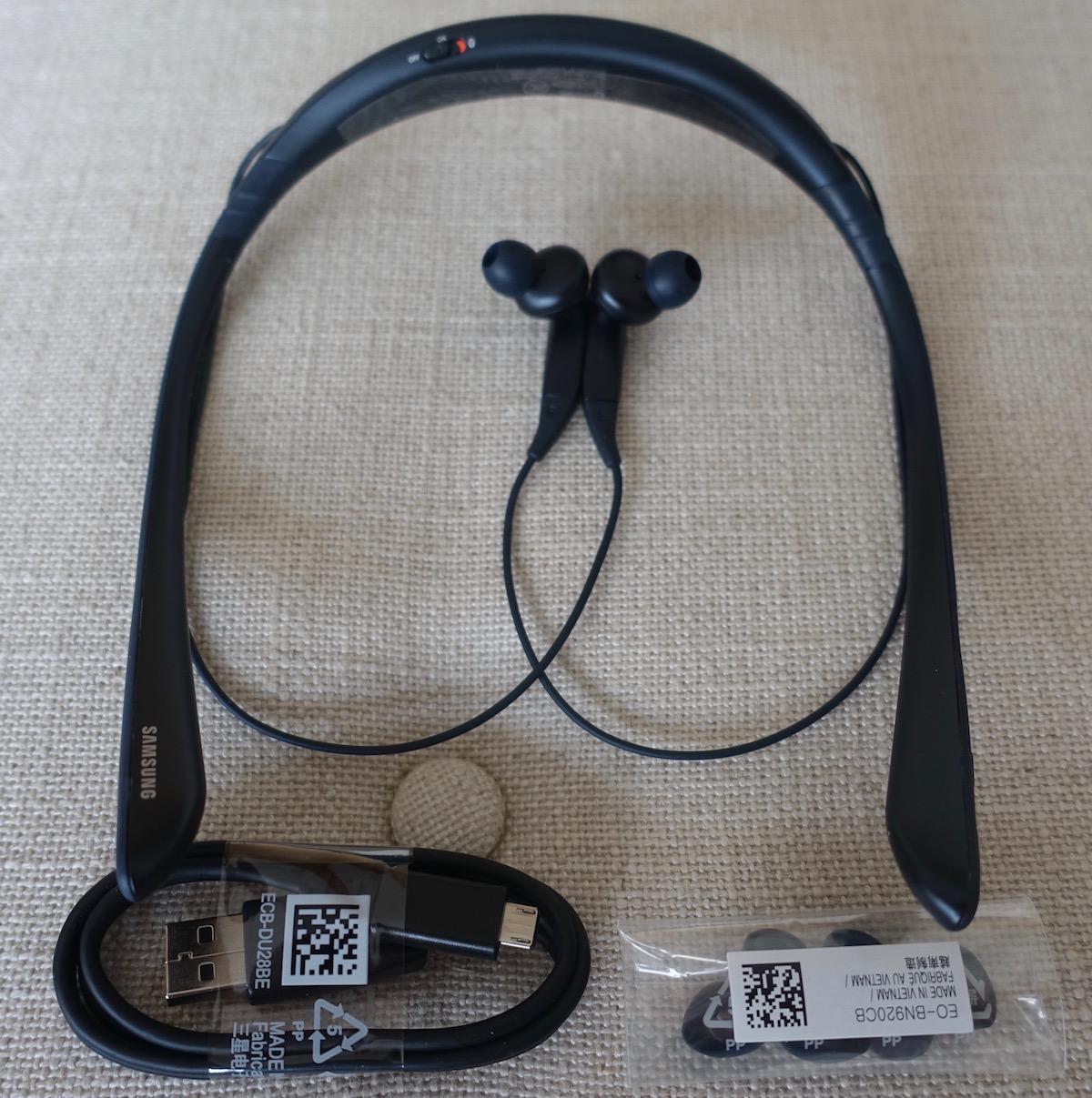 The way I see it, there are three downsides to these headphones. The first is that they're not nearly as compact as the Bose headphones. I can easily put the Bose headphones in my pocket, and when they're in my bag you barely know they're there. The Samsung headphones have the "U" shaped collar, so they'll take up more room in your bag. They're not huge or anything, but as someone who thinks very carefully about every little thing I put in my bag, the difference is noticeable.
The second thing is that the volume doesn't go very loud. I'm a bit surprised by this. Maybe I'm just starting to lose some hearing, but even when turned to the highest possible volume setting, it's not as loud as I'd usually listen to music or watch a show on my iPad.
The third thing I don't like is something that's very much personal preference. It's the same reason I didn't buy the Bose QuietControl 30 Wireless Headphones
. I hate the "U" shaped collar that goes around your neck. I thought I wouldn't like it based on looking at it, and after trying it I found it to be every bit as unpleasant as I was expecting.
I know I'm a little weird about this, but I hate feeling restrained in any way. I don't like wearing watches, jewelry, etc. It's not like this collar thing chokes me, or anything, but you constantly feel it there, and that's not a great feeling when running on a treadmill. At least for me.
Also, while the "collar" stays in place when you're just sitting, I found it moved a bit when running, and adjusted it every few minutes.
Bottom line
For $35 the Samsung Level Wireless In-Ear Headphones are excellent, and I'd recommend them if you're not as weird as me when it comes to the "collar" that goes around your neck.
The Bose SoundSport Wireless Headphones are more than four times the price, so I can't say for everyone that it's worth the premium. However, personally I use these headphones a lot, so paying an extra ~$115 to get headphones that are super compact, have superior sound quality, and don't feel like they restrain me, is totally worth it.
Your mileage may vary, though…
Anyone feel the same as me about the "collars" on these headphones, or is it just me?