Cathay Pacific first introduced their current first class product a decade ago, in 2007. Cathay Pacific's first class hard product continues to be on of my favorite in the world. The cabin has just six seats and is in a 1-1-1 layout, making it quite intimate. While the cabin doesn't have fully enclosed suites, it's something I quite like in this instance, as there's no sense of claustrophobia when you're trying to sleep. It's one of the things that makes Cathay Pacific's first class bed so comfortable.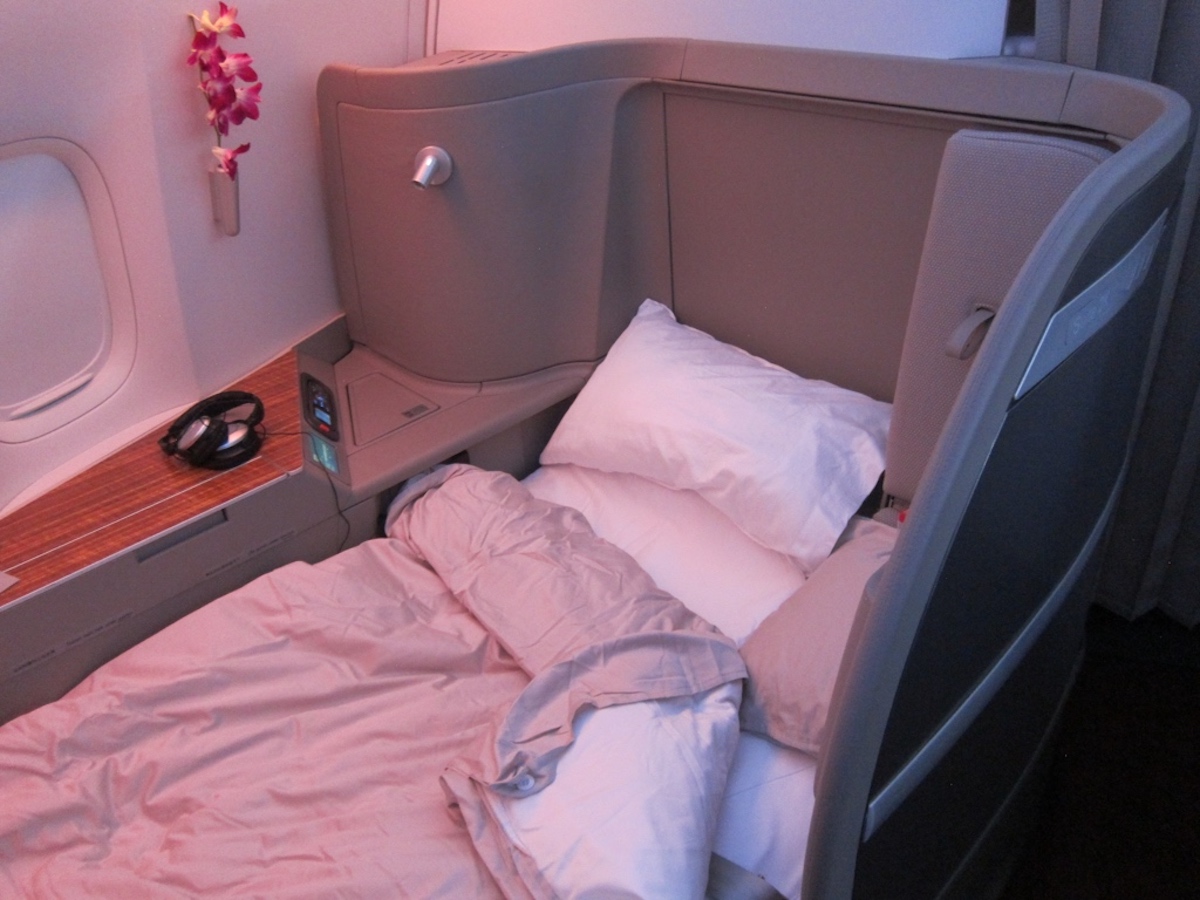 While Cathay Pacific's first class seat has had the same "bones" for a decade, Cathay Pacific did start a slight first class refresh program in 2013. Here's Cathay Pacific's first class product through 2013:
Here's the product after they refreshed it:
If it looks very similar to you, that's because it is. The seat has the same "bones," they just reupholstered it and made some mild cosmetic changes.
For example, with the original seat, there were buttons with which you could control seat functions.
With the refreshed product, there's a touch monitor where you can control the seat functions.
Well, if you're flying Cathay Pacific first class in the future, you may find yourself on a plane with a slightly different first class product yet again.
AusBT reports that Cathay Pacific is refreshing their first class product yet again, and four planes should have the refreshed seats by the end of the year. What changes can we expect?
An 18.5 inch HD screen replacing the current 17 inch screen (I've long thought that while Cathay Pacific has an extensive entertainment selection, the video quality is horrible)
The entertainment screen will have a new deployment mechanism to make it less wobbly, and so it can be moved around with only one hand (this is also overdue)
There will be a new handset similar to what Cathay Pacific has in their A350 business class
There will be buttons to indicate whether you don't want to be disturbed or want to be woken up (this seems unnecessary, since Cathay Pacific offers a dine on demand service, so this is something that's better to discuss with the crew)
There will be new high-power USB ports (finally, I hate how slow so many USB ports charge)
These are minor but positive changes, and I look forward to seeing the new product flying. Cathay Pacific expects to introduced a reimagined first class product on their 777-9s, of which they have 21 on order. However, it'll be several more years before those are in service.