In April we first learned that British Airways plans on refreshing their business class (Club World) product, which is long overdue. As far as I'm concerned, British Airways offers one of the worst fully flat business class products of any major airline, both in terms of the hard and soft product.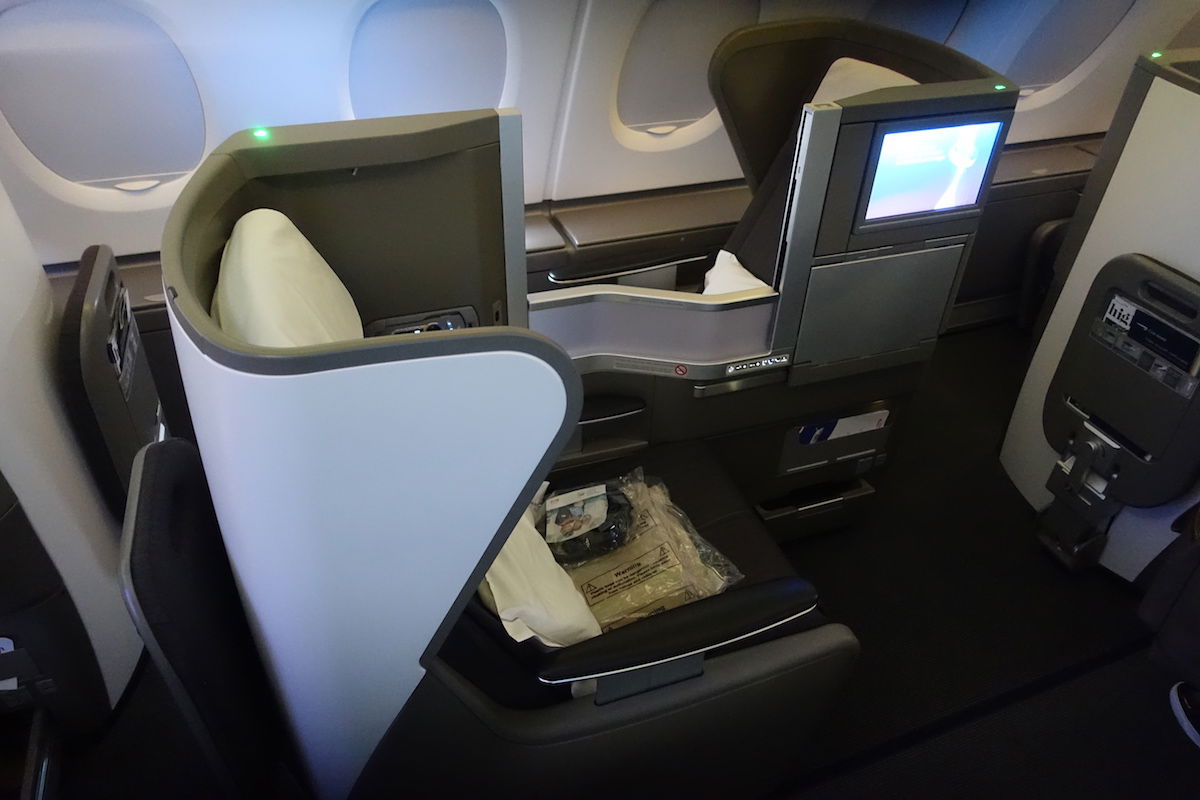 So I'm happy to see that British Airways is making a big investment in their premium experience, which also includes introducing Club Europe on domestic UK flights, new lounges, a new First Wing at Heathrow Airport, Wi-Fi on their short-haul and longhaul flights, etc.
While British Airways will be rolling out a new Club World seat in 2019 that features direct aisle access from every seat, they're improving their soft product in the meantime. British Airways is starting by introducing their new soft product between New York and London to test things out, before expanding it to other routes.
British Airways already offers improved catering to New York
Since September 1, 2017, British Airways has been offering their new DO&CO "restaurant-style dining experience" on flights between London Heathrow and New York JFK. With this offering, passengers are able to select their choice of starters and desserts from display trolleys, and also receive new table settings.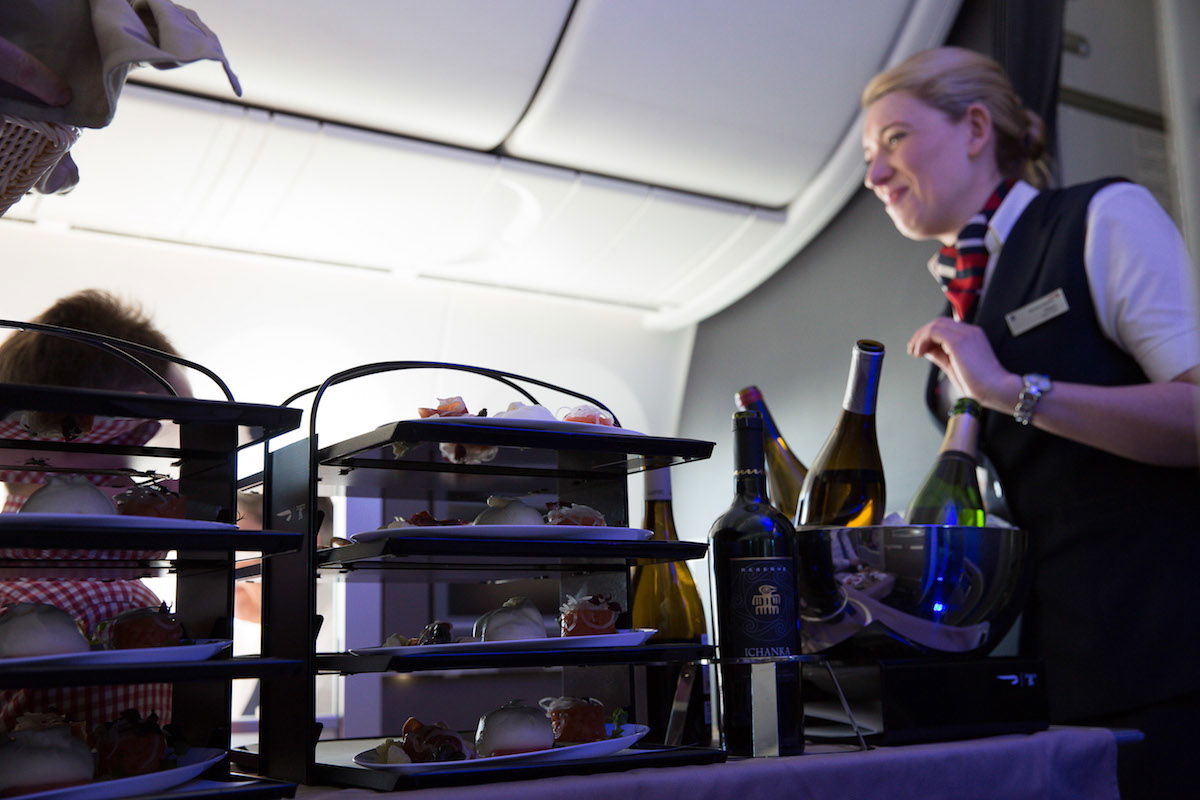 In addition to new rotating main courses, they're also offering an improved wine selection.
British Airways' new bedding is now available to New York
For a while British Airways has been talking about how they're introducing new amenity kits and bedding from The White Company.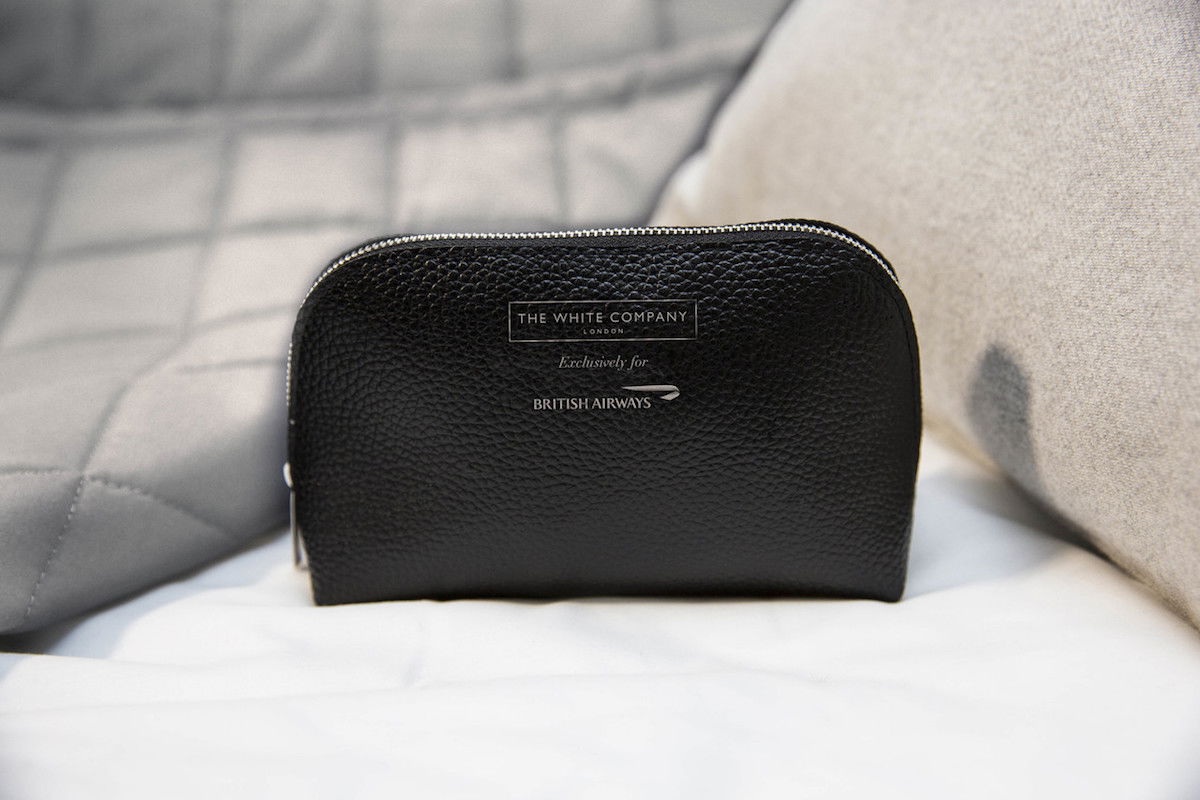 It's my understanding that this was initially supposed to be rolled out around the same time as the new catering, though British Airways had a bit of an issue. Apparently the bedding was too close in color to the carpet on the plane, and as a result, it posed a safety issue (presumably because of the risk of people tripping/falling in the event of an emergency evacuation). So they had to change the color of the bedding to something that didn't match the carpet, and I guess that explains the delay.
However, British Airways is now offering their new bedding and amenity kits from The White Company on flights between New York JFK and London Heathrow. So if you're flying this route, you should be experiencing British Airways' new business class soft product.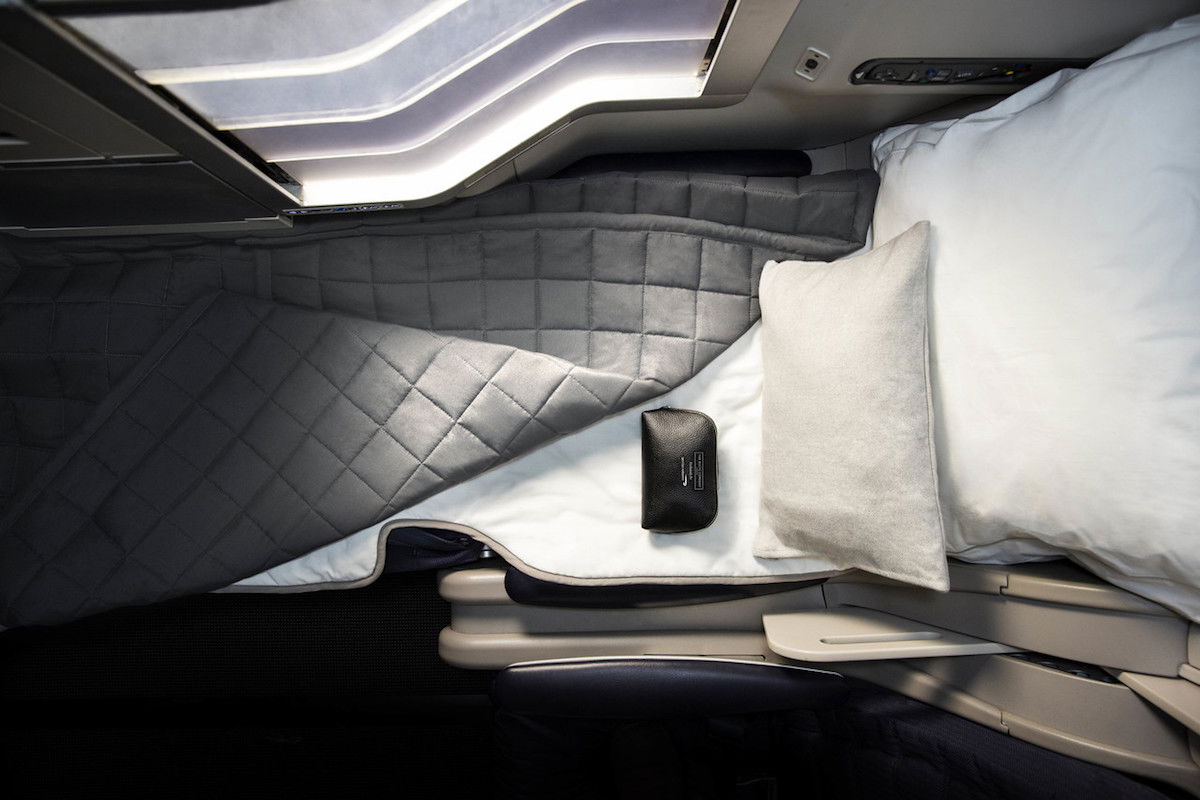 Per the press release:
Exclusively for British Airways, The White Company has designed a luxuriously soft large pillow and white cotton pillowcase to enhance customers' comfort and to help them sleep well in the sky.

Customers will also receive an elegant day cushion, which will double up as a lumbar support when working or relaxing on board, a super-soft woven blanket with satin trim, a bespoke luxury duvet, and a padded mattress cover to give them an extra layer of comfort and improve their quality of sleep.

The new Club World amenity kits come in a bespoke bag from The White Company and contain products from the retailer's 'Restore & Relax Spa Collection' offering a further touch of luxury in the sky. The products have been specially selected to help counteract the effects of long haul air travel, each item is designed to provide a relaxing boost whenever customers need it during their flight.
The new bedding will gradually be rolled out through British Airways' longhaul fleet between now and the summer of 2018.
I hope to test this out myself soon.