---
Ben has written a lot about how much he relies on Uber when traveling. Unfortunately, Uber is no longer available in China as of last year. However, China has its own ride-hailing app, called Didi Chuxing, or "Didi" for short.
We were in Xiamen during the National Holiday, and taxis were in high demand. When we wanted to go from our hotel to the ferry terminal (we were hoping to catch a ferry over to a neighboring island called Gulangyu, but when we got to the terminal the lines were insane), it seemed like the perfect opportunity to try Didi, as I had read that it's available in English. I downloaded it, entered my credit card, and requested a ride. Also, when it was time to leave Xiamen, we used it to go from our hotel to the airport.
Adding a card was easy, though I couldn't get it to accept my Chase Sapphire Preferred card. Thankfully, my Citi Prestige card was accepted without an issue.
Didi's interface will look fairly familiar to anyone who has used Uber or Lyft. It shows a map of your immediate area and some cars roaming around nearby.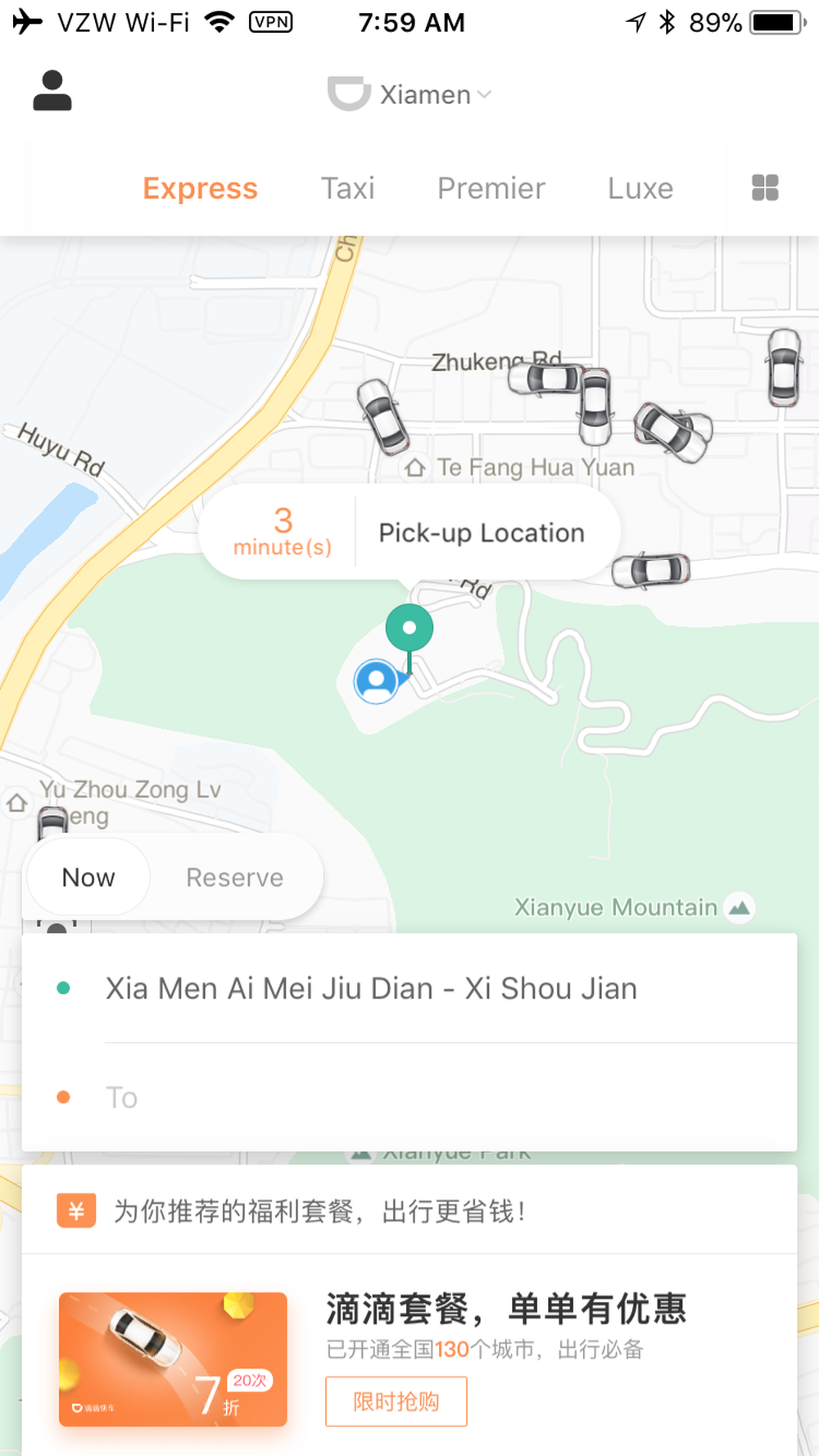 Like Uber, they have several options for levels of service, ranging from "Express" (similar to UberX in the U.S.) to "Luxe." I chose "Express" because I am cheap frugal.
You type in your origin and destination, and it gives you a fare estimate. Apparently within the "Express" level there is further segmentation. I chose "Select" as opposed to "General," because it was only about 10 percent more.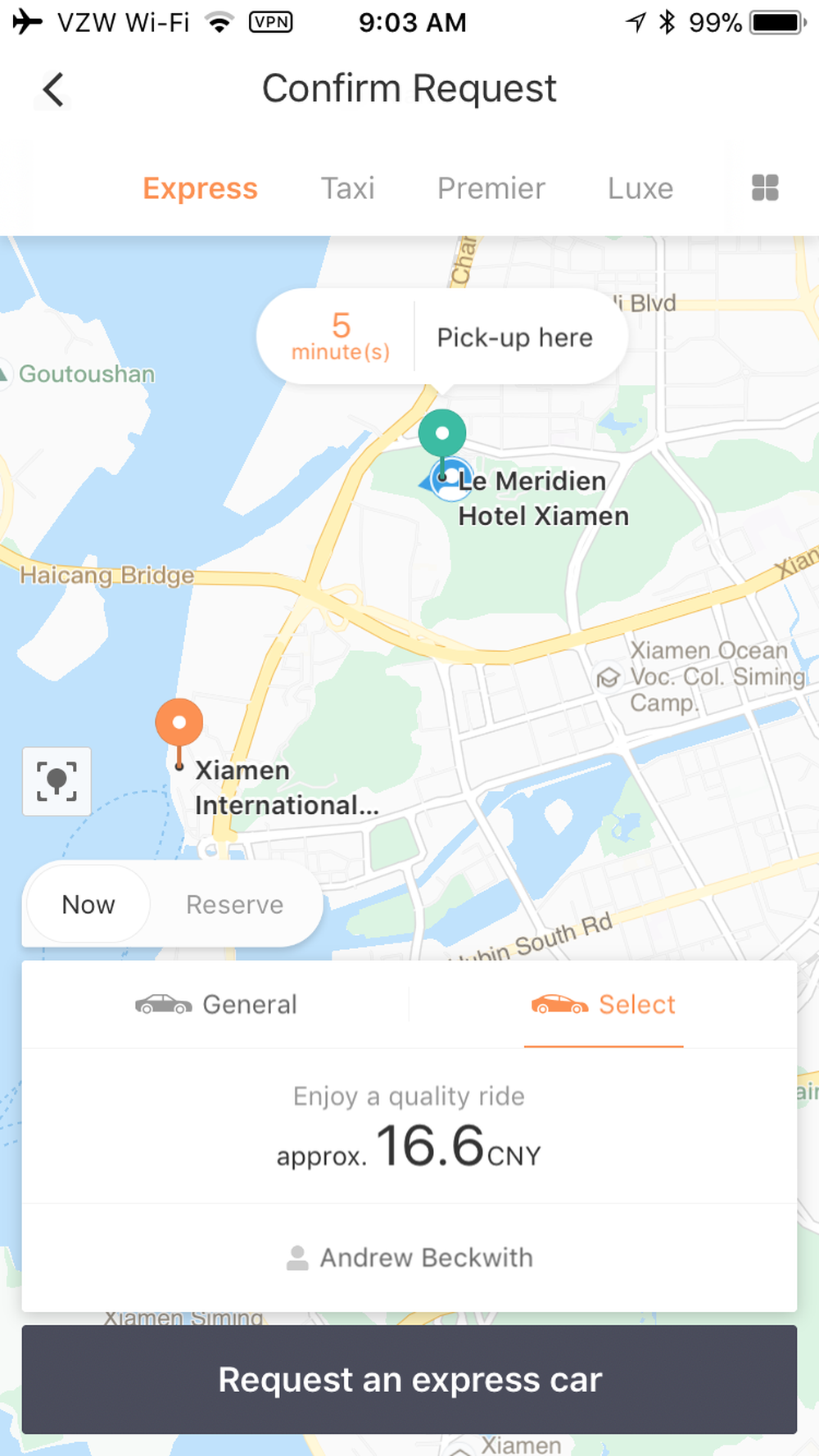 Within a few seconds, it paired us with a driver. I like that it tells you not only their rating but how many rides they've had.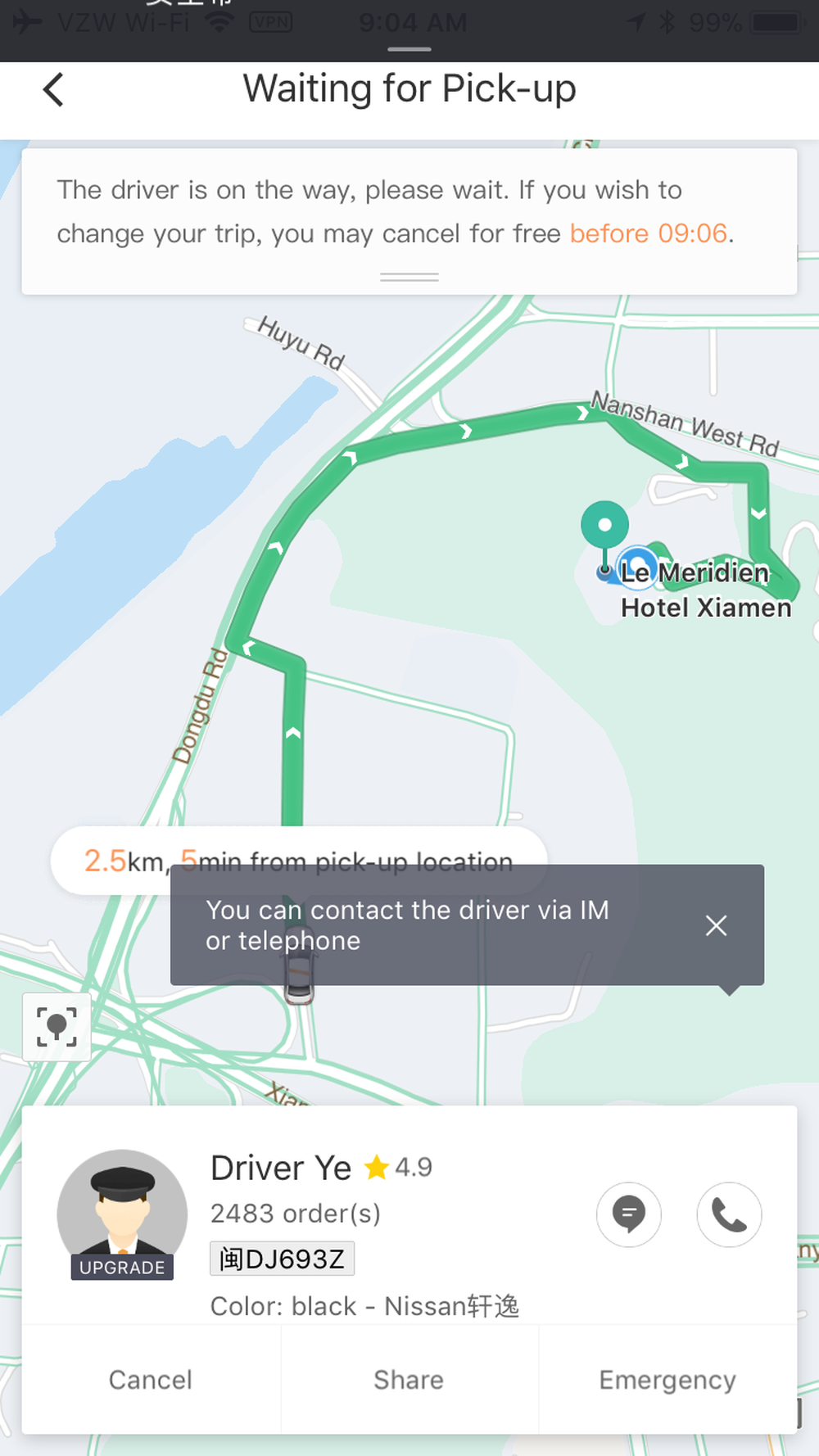 Then I received a couple of text messages, which had been automatically translated from Mandarin (and clearly it was not a perfect translation, which is fine, since the messages were kind of hilarious).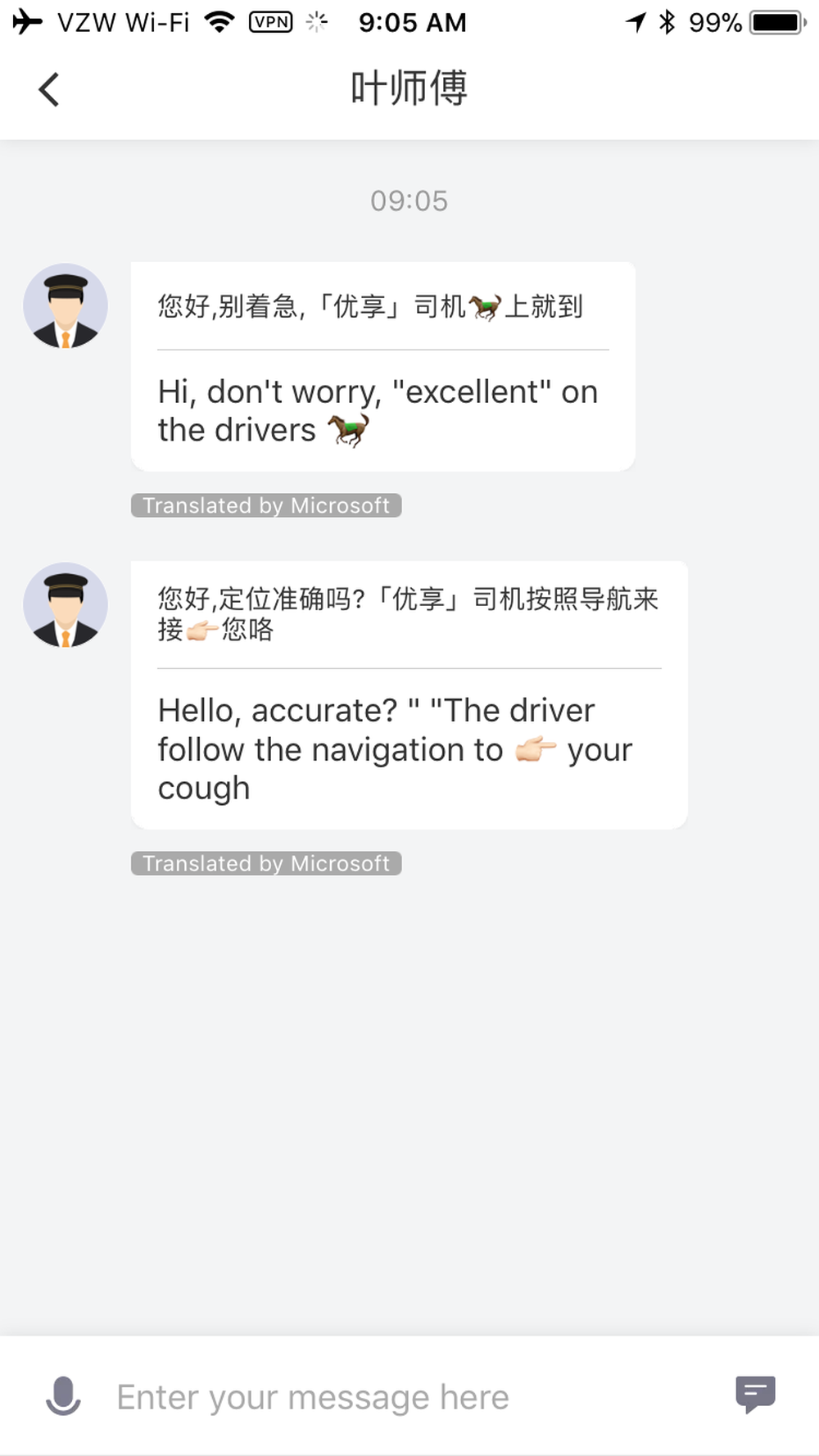 I originally thought the driver had sent the messages, but the second time I used the app I received the exact same ones.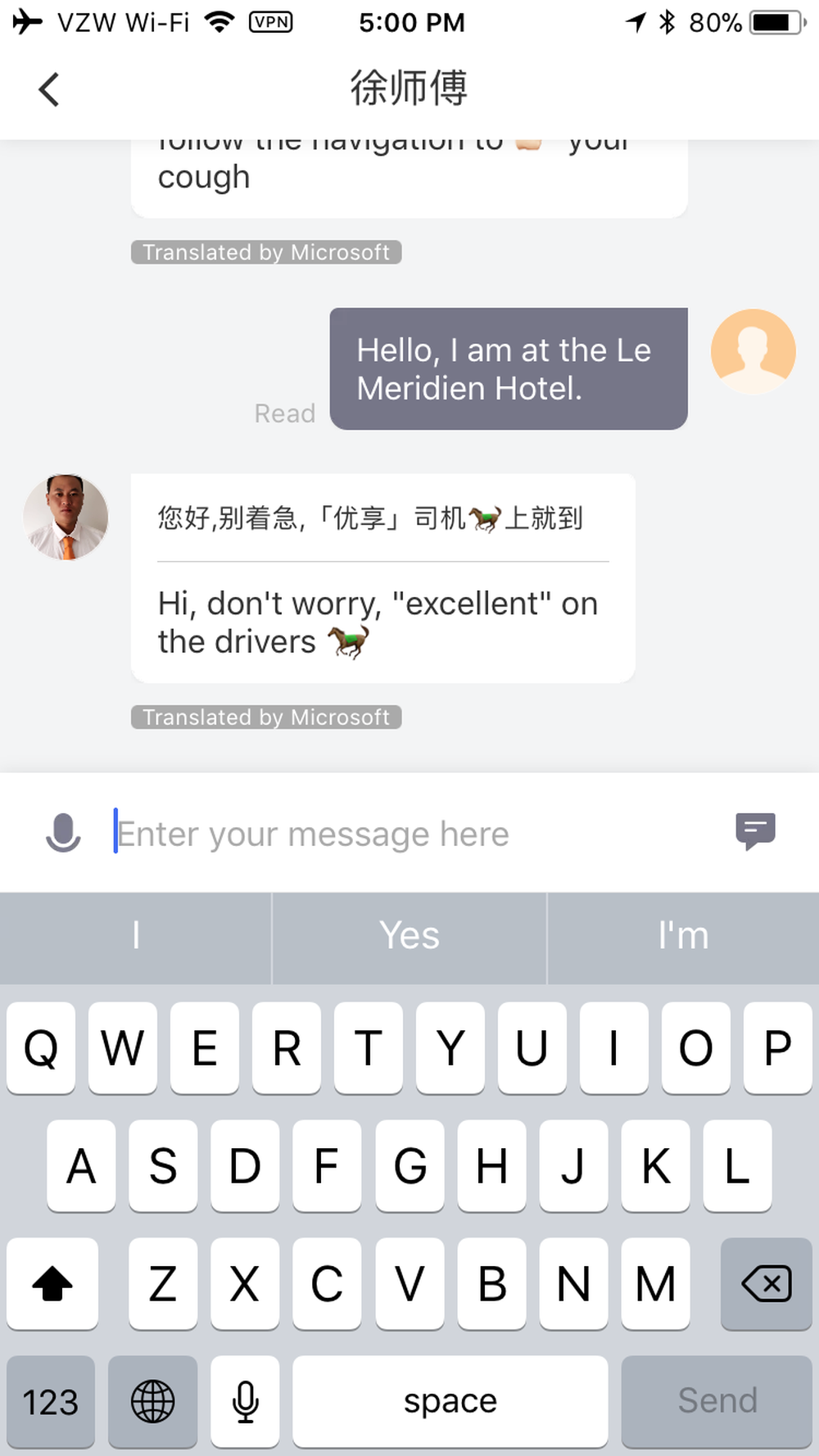 If you need to communicate with the driver, it gives you a few English options (which it will then translate into Mandarin). You can also write your own message, which will be automatically translated.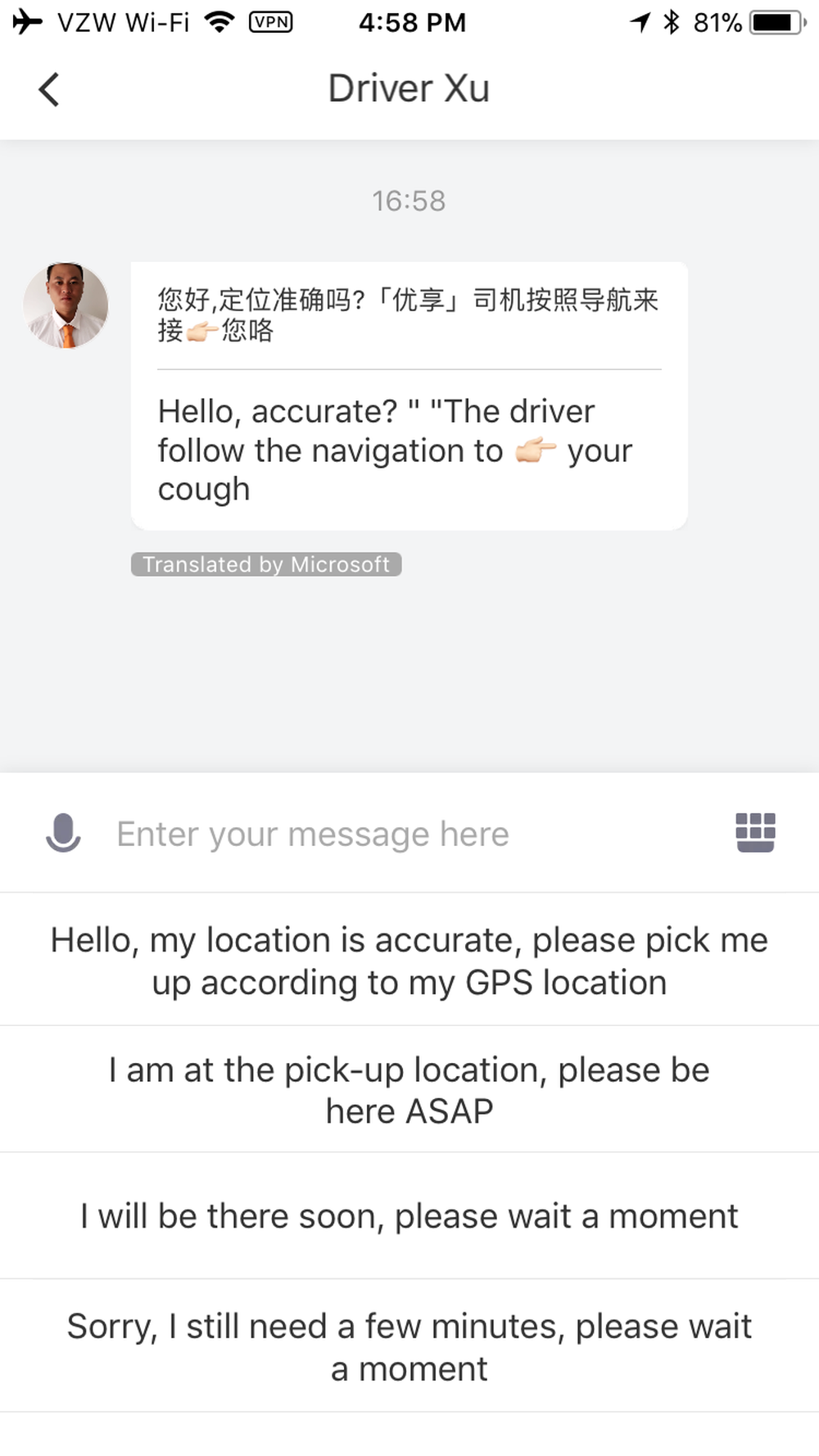 Overall this experience was very similar to my general experience with Uber. On both of our Didi trips in Xiamen, the car was clean and the driver was friendly and competent. Although neither driver spoke much English (aside from "hello" and "thank you"), the app facilitated our communication.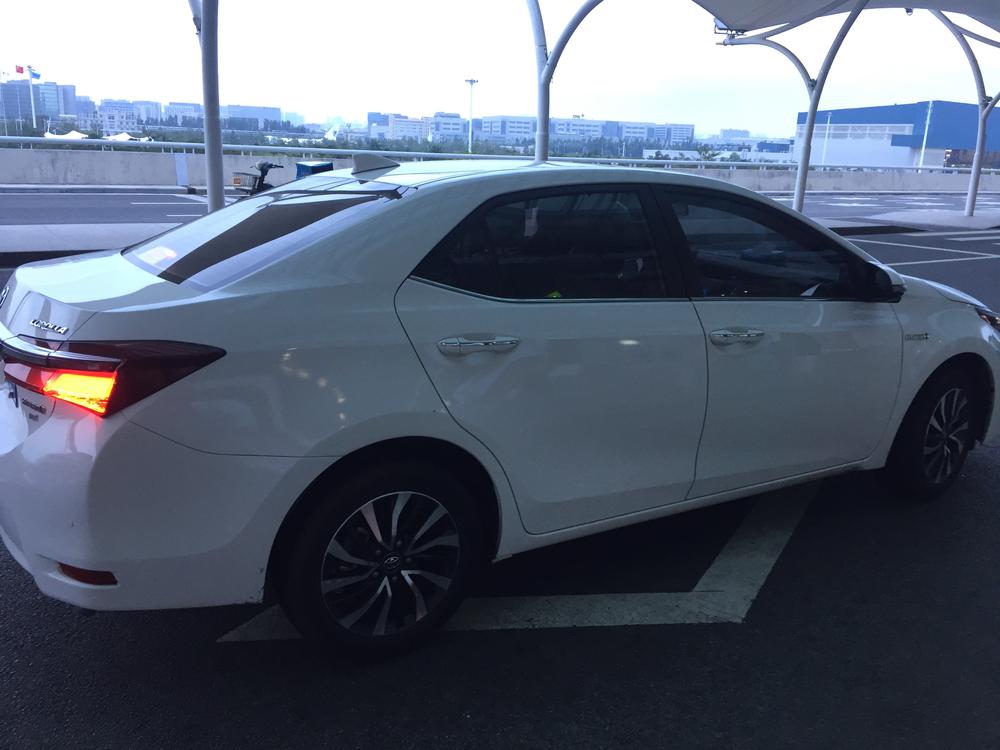 The price was about the same as taxi fare, and lower than the estimated fare it gave at the beginning of the trip.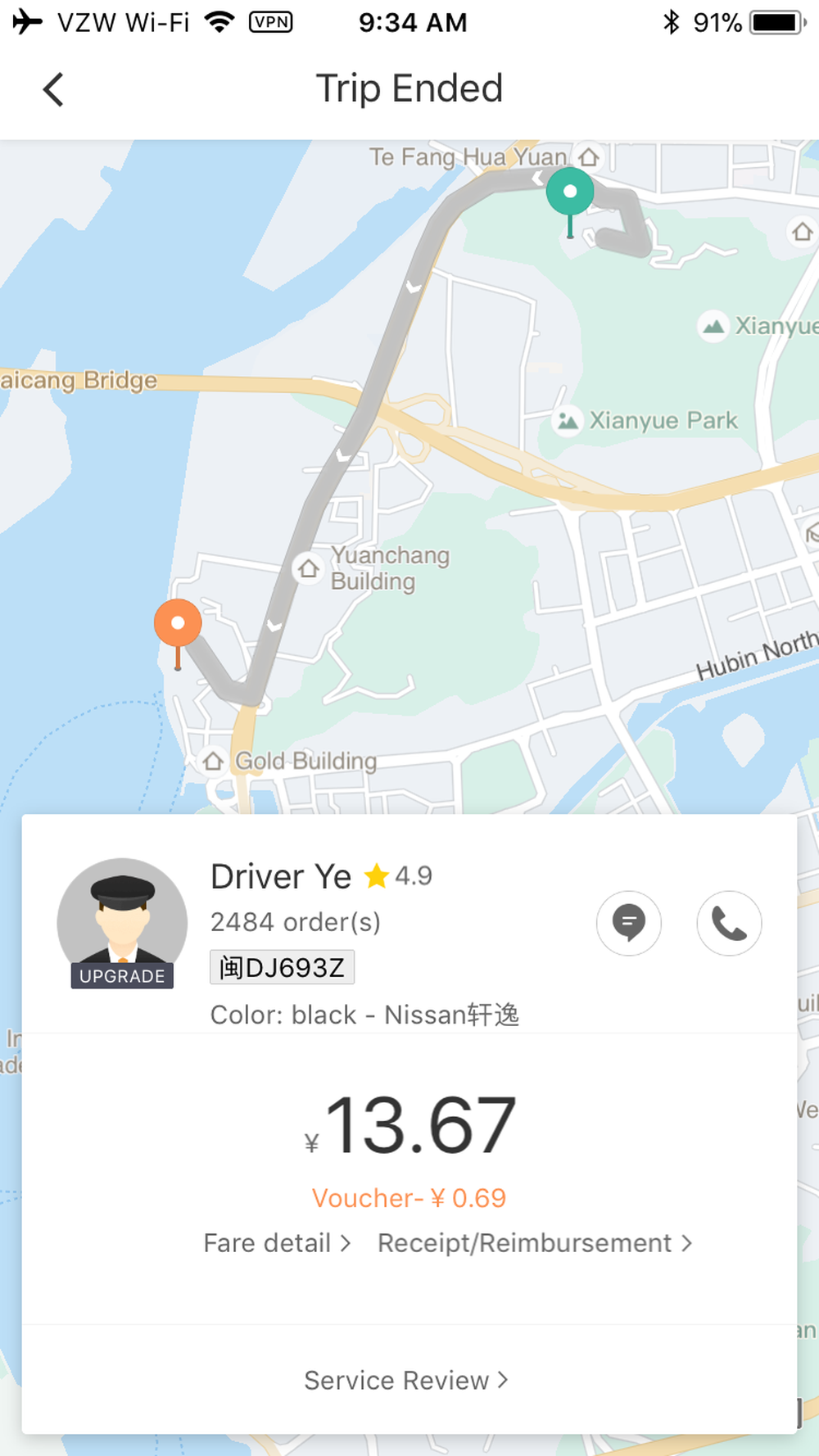 At the end of the trip, you have the option to rate the driver. Unlike Uber, there was no option to give a gratuity (likely since tips are much rarer in China than they are in the U.S.). For both of the trips I took, I didn't hesitate to give the drivers five stars.