In the interest of full disclosure, OMAAT earns a referral bonus for anyone that's approved through some of the below links. We choose our OMAAT Picks based on the combination of benefits the card provides, and the ability to earn outsized rewards. These are the best publicly available offers (terms apply) that we have found for each product or service. Opinions expressed here are the author's alone, not those of the bank, credit card issuer, airline, hotel chain, or product manufacturer/service provider, and have not been reviewed, approved or otherwise endorsed by any of these entities. Please check out our advertiser policy for further details about our partners, and thanks for your support!
Updated: 4 days ago
Airline-specific cards can be great for the perks, and the best airline credit card will give you benefits like free checked bags, priority boarding, and in-flight discounts. However, you can often earn more miles by using a flexible points card and transferring the points to your airline program as needed. We'll cover both, so you can find the top airline credit card for your situation.
The Best Airline Credit Card Offers of May 2021
We're pretty passionate about airline miles, having earned and redeemed millions of them ourselves, and helping clients redeem more than half a billion points over the past decade. And during that time, we've learned which credit cards give you the best bang for your buck, whether that's earning airline miles directly, or taking advantage of rewarding cards that let you convert points to miles.
In general, it makes sense to get the credit card for your primary airline, the carriers that serve your local airport, or really any airline that you fly more than once or twice a year. The benefits of the cards easily outweigh any annual fees, plus you can typically earn tens of thousands of airline miles just for applying for the card and meeting a minimum spend. Here are the best airline reward credit cards available today:
---
Why You Should Consider Airline Credit Cards
While I've said that it typically doesn't make sense to spend money on an airline credit card, that's not true for everyone. Furthermore, there are plenty of other reasons to get an airline credit card aside from the value of everyday spending. So under what circumstances should you get an airline credit card?
Airline Credit Cards Can Offer Great Perks
One reason it could make sense to get an airline credit card is because of the perks the card offers. This is often unrelated to actually spending money on a card, but rather is just a perk for having the card.
For example, potential benefits include a first checked bag fee, priority boarding, a discount on inflight purchases, discounted lounge access, and more.
Perks vary by card, so you'll want to look at the benefits for the particular card you have. In general there are plenty of circumstances where it could make sense to have airline credit cards even if you don't spend much on them.
For more details on this, see the credit card offers from these airlines:
Airline Credit Cards Can Help You Earn Status
A lot of people try to earn airline elite status, which can offer lots of potentially useful perks, like complimentary upgrades, free checked bags, priority boarding, bonus miles, and more.
In some cases airline credit cards can help you earn elite status in one of two ways:
Some airline credit cards offer elite qualifying miles for reaching certain spending thresholds
Some airline credit cards offer to waive the elite qualifying dollar requirement for status, or otherwise offer fast tracks to completing the spending requirement
So if you decide that airline status makes sense for you and the only way to earn it is with some credit card spending, then this could make sense.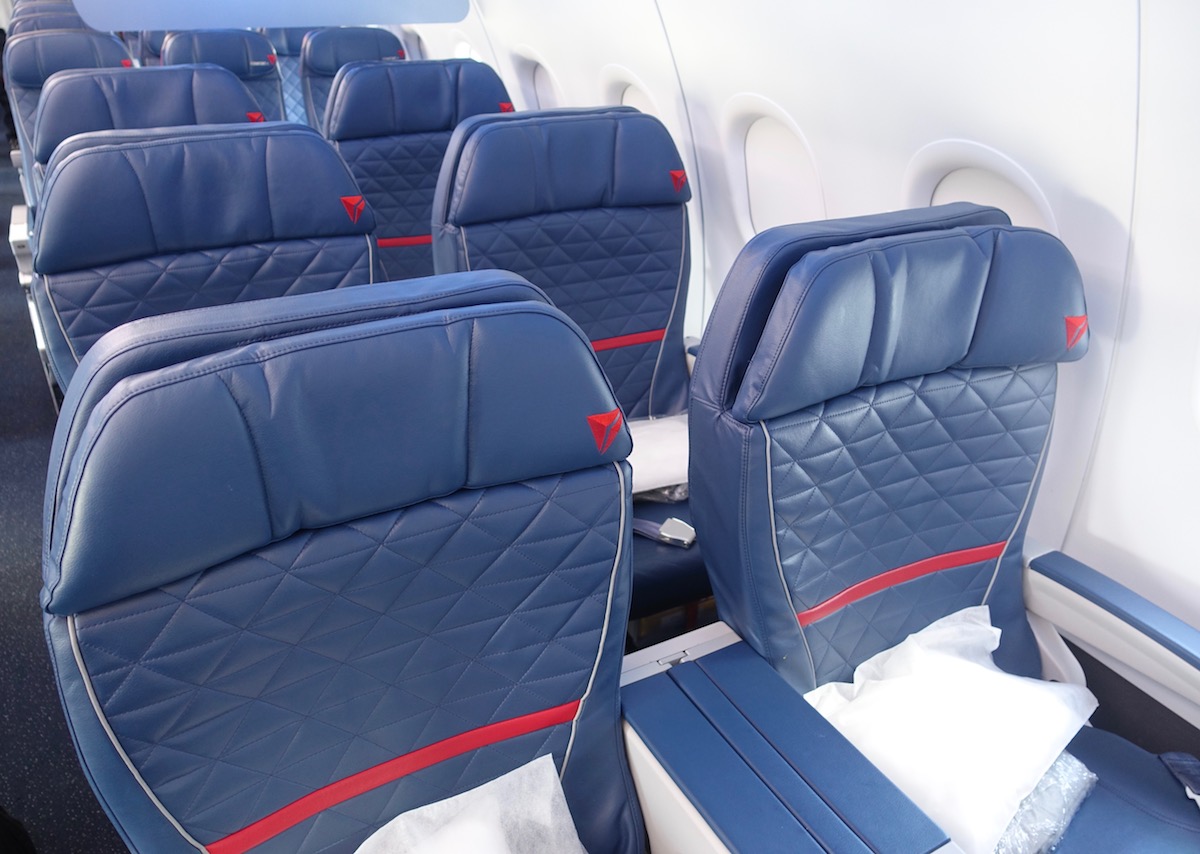 Elite status can get you perks like complimentary upgrades
Airline Credit Cards Offer Big Welcome Bonuses
Just signing up for an airline credit card can often get you enough miles for an international business class ticket, which can be a great reason to give one of these cards a try.
Redeem American miles for Etihad's 787 first class
That being said, most people should consider a credit card that isn't tied to a specific airline, as I'll get into below.
What Is The Best Airline Credit Card For Miles?
I am constantly asked about the best credit card for airline miles, and the answer may surprise you. I've flown well over 100 different airlines, and personally fly an average of 400,000 miles a year in international first and business class — and most of that has been made possible by leveraging airline miles.
So you can believe me when I say I know the best airline credit cards for miles, and that it usually isn't actually an airline card.  Instead, you'll earn more points more quickly with a flexible points currency issued by one of the major bank credit cards. Depending on the card you choose, you can maximize your mileage earning with cards offering big category bonuses. We try and earn at least two miles for every dollar we spend, which is pretty easy these days.
Why You Shouldn't Spend Money On Airline Credit Cards
Airline credit cards serve a purpose, but in general that purpose shouldn't be that it's your go-to card for everyday, non-bonused spending. I understand how we got to this point, where so many people are using airline credit cards. Back in the day they were among the best rewards credit cards out there, but with the expansion and improvement of transferrable points cards, there are so many better options nowadays.
Let me give an example. I had a conversation about credit cards the other day with someone who lives in San Francisco:
"I use my American Airlines credit card for all purchases, and I try to always have at least a million miles with them. I just redeemed a lot of miles, so now I'm trying to earn them back."
"What do you mostly spend money on?"
"Dining and everyday expenses."
"And what do you try to redeem your miles for?"
"Well I like to go to Europe. I also recently booked a ticket to South Africa, but there were over $1,500 in fees, which seems ridiculous."
"Is there a reason you're focused on American over other airlines?"
"No, I've just had their card for a long time, so I have kept earning with them."
As I'm sure many of you can imagine, I nearly had a heart attack hearing all of this. So hopefully this is useful in helping the countless number of people in similar situations find a new strategy.
Here are five reasons you (generally) shouldn't use an airline credit card for your everyday spending.
Airline Credit Card Points Devalue
Airline miles devalue over time. Hoarding airline miles is like saving money without earning any interest. The reality is that airline miles can devalue really quickly. Just to give one example, several years ago American charged 67,500 miles for a Cathay Pacific first class ticket between the US and Hong Kong. Now that ticket costs 110,000 miles. That's an overnight cost increase of over 60%.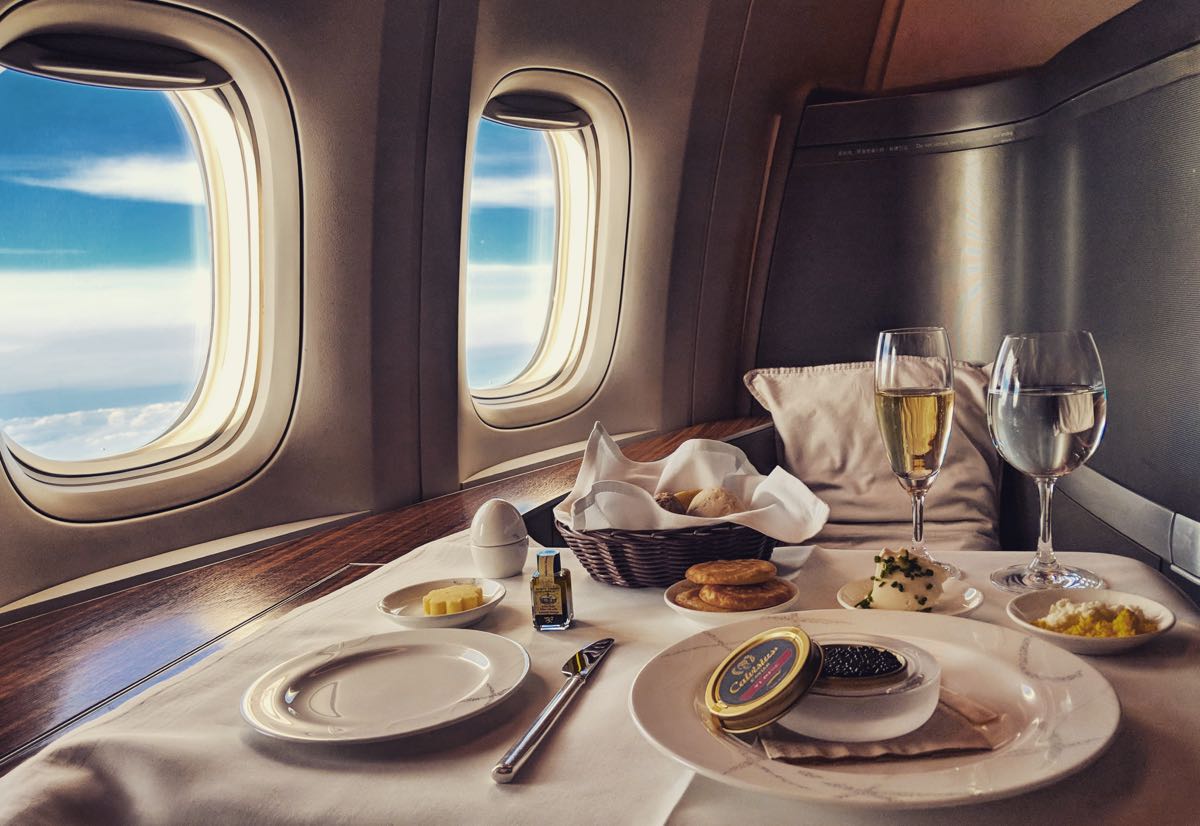 The cost of Cathay Pacific first class redemptions increased significantly
This isn't just a one-off, but rather it's reflective of an overall trend we've seen. If you collect miles with a specific airline and they have a devaluation, you have no recourse.
When you consider there's an opportunity cost to your credit card spending, you shouldn't settle for earning a currency that can so easily be devalued.
Airline Credit Cards Don't Offer Flexibility
This is along the same lines as the above, though there's an important distinction. Not only do airline miles devalue quickly, but they offer very little flexibility.
If you used a cash back card, you could spend that cash however you wanted whenever you wanted. That gives you a lot more flexibility.
If you used a card earning transferable points, you could transfer those points to all kinds of airline and hotel partners, which allows you to shield yourself from any particular program devaluation, and also maximize value with each redemption.
When one partner's award chart devalues, that doesn't hugely devalue your points. Furthermore, transferable points can also typically be redeemed as cash towards the cost of a ticket. You're getting the best of both worlds.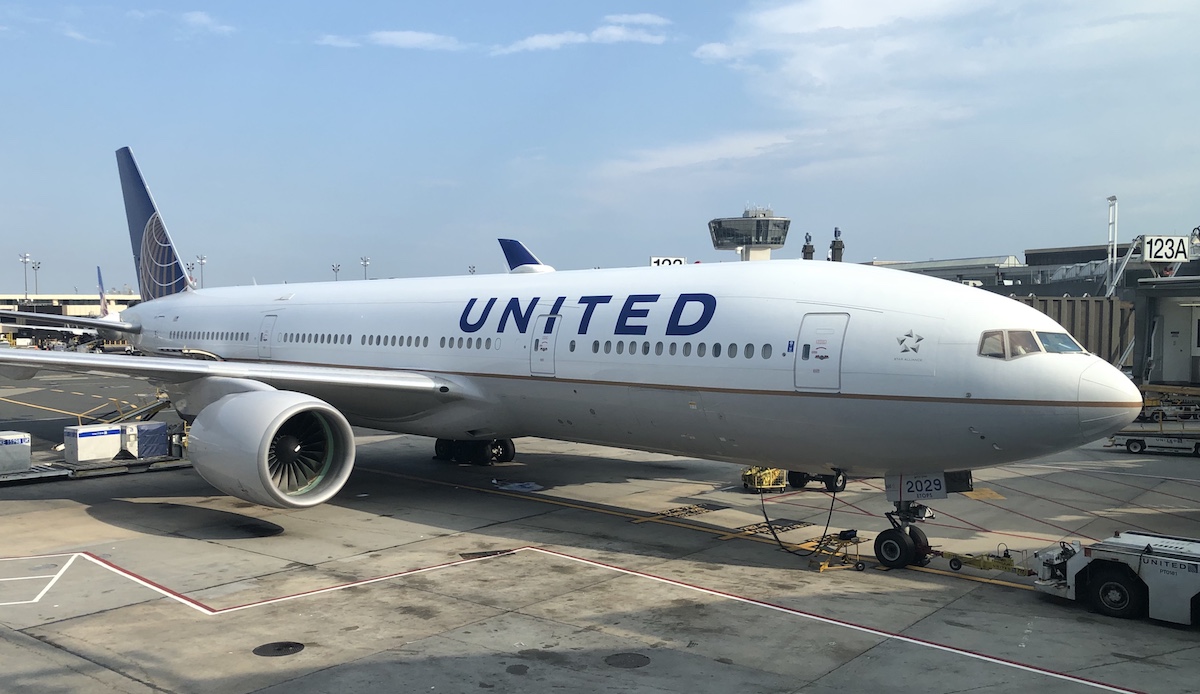 Earning miles with one airline limits your flexibility
Airline Credit Cards Don't Have Great Bonus Categories
Not only are you earning miles that devalue when using an airline credit card, but they also typically don't offer great bonus categories. In other words, you'll earn one mile per dollar spent on most purchases, and then there are a fairly limited number of bonus categories.
We have seen some improvement in this regard from airline credit cards, though you're still typically earning at most two miles per dollar spent in select categories.
That pales in comparison to some of the bonus categories we see on other cards, including:
Up to 5x points on dining
Up to 5x points on airfare
Up to 4.5x points at supermarkets
Up to 3x points on gas purchases
Up to 3x points on travel
Up to 2x points on everyday spending
So there are much better options out there.
Other credit cards may offer more useful bonus categories
Airline Credit Cards Rarely Average A Return Of Over 2%
Deciding which credit card to use for spending is all about determining opportunity cost.
Earning some airline miles on a credit card is better than earning nothing, though on the most basic level there are plenty of cards that offer a return that's equivalent to 2% or more. I'm going to go out on a limb and say that a vast majority of people using airline credit cards for their spending aren't valuing those miles at over two cents each.
Why would you tie yourself into a specific points currency that you value less than 2% return on your spending that's cash?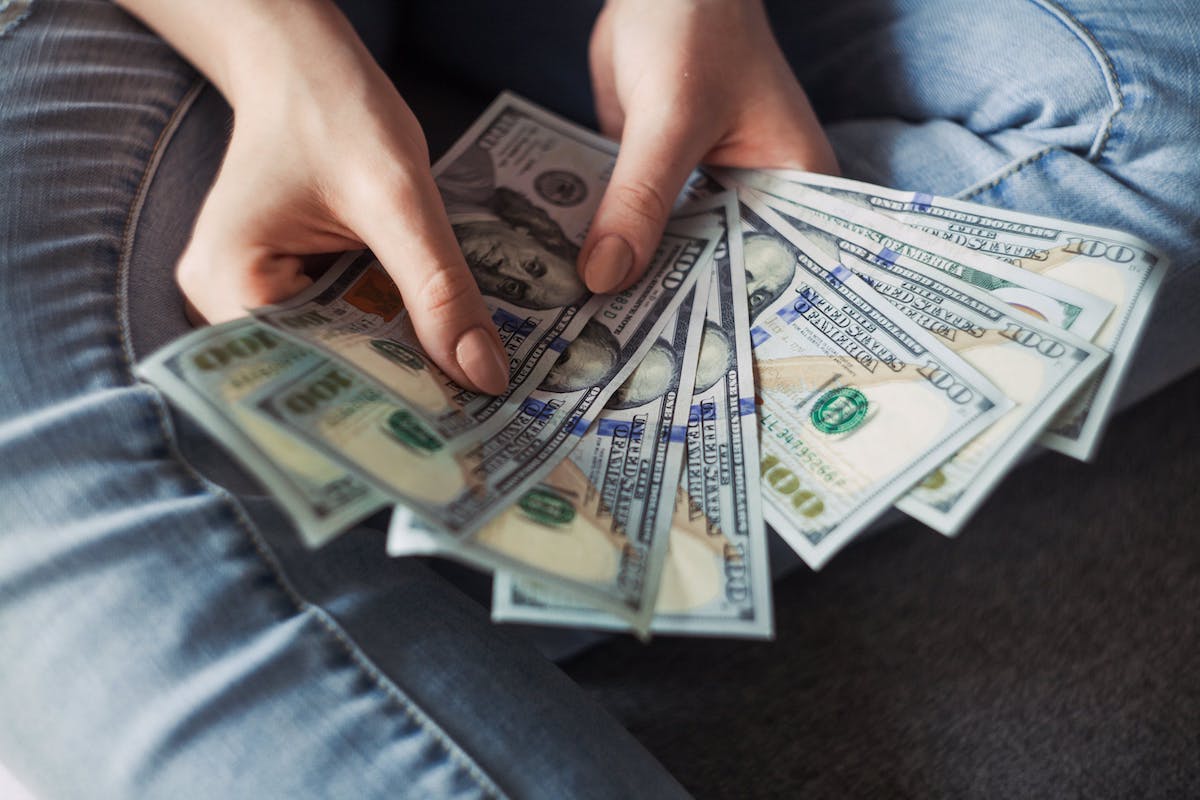 There are some great cash back cards out there, which are a good alternative
Transferable Points Have Transfer Bonuses
Not only do transferable points cards often have better bonus categories, but they sometimes even offer further bonuses when you transfer points.
This is something we've seen from Amex Membership Rewards, Chase Ultimate Rewards, Citi ThankYou, and Capital One.
While points can already be transferred at favorable ratios, sometimes we see bonuses of 20-40% for transferring points during a specific period, which can be a great way to get even more value from your points.
When you combine category bonuses with transfer bonuses, you're potentially looking at an unbelievable rate of earning points.
Why I earn most of my airline miles through non-airline credit cards
With a combination of various cards, I'm maximizing my miles by earning:
5x points on flights, restaurants, and certain hotels
4x points on dining worldwide, and U.S. supermarkets
3x points on travel, restaurants, shipping, Internet, cable & phone, advertising, and gas stations
2x points on everyday purchases
The specific categories vary by card, so if you tend to cook at home you'll want to consider a card that offers bonuses on groceries or supermarkets, while someone who eats out will do better with a card offering a bonus on restaurants. As you're doing your research, think about what purchases you make most frequently, whether your budget will allow you to meet the minimum spend to earn the welcome bonus in time, and what your travel goals are.
In addition to the airline credit cards, you'll want to consider our top picks for other rewards cards that let you earn the most airline miles:
The Best Airline Credit Card With No Annual Fee
For the most part, in order to take advantage of all the potential perks and rewards that come with using an airline credit card, you'll be paying at least a moderate annual fee. After all, these benefits have to be paid for somehow! That being said, if you don't fly quite enough to justify the cost of an annual fee, but still want to earn miles, there's a tie for the best airline credit card with no annual fee available today:
Earn 10,000 American Airlines AAdvantage® bonus miles
Foreign Transaction Fee: 3%

Annual Fee: $0

Current Offer
• Earn 10,000 American Airlines AAdvantage® bonus miles and receive a $50 statement credit after making $500 in purchases within the first 3 months of account opening
• No Annual Fee
• Earn 2 AAdvantage® miles for each $1 spent at grocery stores, including grocery delivery services
• Earn 2 AAdvantage® miles for every $1 spent on eligible American Airlines purchases
• Earn 1 AAdvantage® mile for every $1 spent on other purchases
• Save 25% on inflight food and beverage purchases when you use your card on American Airlines flights
• The standard variable APR for Citi Flex Plan is 15.99% - 24.99%, based on your creditworthiness. Citi Flex Plan offers are made available at Citi's discretion.
Foreign Transaction Fee: None

Annual Fee: $0

Terms Apply.

on American Express' secure site

While it might not be the best option for the savvy traveler, it's nice to see an airline with a no annual fee credit card. People often want to have a card from a brand they like, and lots of people like Delta. For a no annual fee card, the card is more generous than I was expecting.

Current Offer
Earn 10,000 bonus miles after you spend $500 in purchases on your new Card in your first 3 months.
No Annual Fee.
Earn 2X Miles per dollar at restaurants, now worldwide.
Earn 2X Miles per dollar spent on Delta purchases.
Earn 1X Mile on all other eligible purchases.
No Foreign Transaction Fees.
Receive a 20% savings in the form of a statement credit after you use your Card on eligible Delta in-flight purchases of food, beverages, and audio headsets.
Terms Apply.
on American Express' secure site
Foreign Transaction Fee: $0

Annual Fee: $0

Current Offer
Earn 20,000 bonus miles
No annual fee
Earn 2 miles per $1 spent on United Airlines purchases, at gas stations and on local transit and commuting
Earn 2 miles per $1 spent on United Airlines purchases
Earn 2 miles per $1 spent on local transit and commuting
Earn 1 mile per $1 spent on all other purchases
Earn 3 miles per $1 spent at grocery stores, on up to $1,500 per month through 9/30/2021
Most people, however, can do a bit better by choosing a non-airline card. If you aren't flying enough to where the annual fee would be offset by free checked bags, in-flight discounts, etc., you'd probably be better served by a flexible points card. You'll usually earn more points for every dollar you spend, and those points can be used towards paid tickets (so you can earn more miles!), or transferred directly to your airline miles account when you're ready to use them:
Earn 2X Membership Rewards® points on the first $50,000 in purchases per year, 1X thereafter.
Foreign Transaction Fee: 2.7% of each transaction after conversion to US dollars.

Annual Fee: No annual fee

Terms Apply.

on American Express' secure site

This card offers strong rewards for small businesses. No other card matches it for base earning on up to the first $50,000 per year.

Current Offer
Earn 2X Membership Rewards® points on everyday business purchases such as office supplies or client dinners. 2X applies to the first $50,000 in purchases per year, 1 point per dollar thereafter.
Enjoy the flexibility to put more purchases on the Card and earn rewards when you buy above your credit limit*.
You've got the power to use your Card beyond its credit limit* with Expanded Buying Power.
More buying power for your business means more opportunities to earn points. That's everyday business with the Blue Business Plus Card.
*The amount you can spend above your credit limit is not unlimited. It adjusts with your use of the Card, your payment history, credit record, financial resources known to us, and other factors.
0.0% intro APR on purchases for 12 months from the date of account opening, then a variable rate, 13.24% - 19.24%, based on your creditworthiness and other factors at account opening.
No Annual Fee
Terms Apply
on American Express' secure site
Foreign Transaction Fee: None

Annual Fee: $0

on Capital One's secure site

Current Offer
$0 annual fee and no foreign transaction fees
Earn a bonus of 20,000 miles once you spend $500 on purchases within 3 months from account opening, equal to $200 in travel
Earn unlimited 1.25X miles on every purchase, every day
Travel when you want with no blackout dates and fly any airline, stay at any hotel, anytime
Miles won't expire for the life of the account and there's no limit to how many you can earn
Transfer your miles to over 15+ travel loyalty programs
Enjoy 0% intro APR on purchases for 12 months; 15.49% - 25.49% variable APR after that
on Capital One's secure site

Earn 10,000 Membership Rewards® points
Foreign Transaction Fee: 2.7%

Annual Fee: $0

The card details for the Amex EveryDay Card have been collected independently by OMAAT and have not been reviewed or provided by the card issuer.

If you make frequent transactions in a month the Amex EveryDay cards are a great option. In addition to accruing points in bonus categories, these cards offer an additional incentive based on how many times the card is used in a month. This can be quite lucrative, especially as these cards accrue Membership Rewards points. Membership Rewards points can be transferred to airline partners for the best value, or used to pay for all or part of your flight, prepaid hotel, vacation or cruise through amextravel.com.

Current Offer
Earn 10,000 Membership Rewards® points after you use your new Card to make $1,000 in purchases in your first 3 months.

Card Details
2x points at US supermarkets, on up to $6,000 per year in purchases (then 1x); 1x points on other purchases. Use your Card 20 or more times on purchases in a billing period and earn 20% more points on those purchases less returns and credits.
---
There's potentially value in having an airline credit card, for the great welcome bonuses, generous benefits when flying that airline, and possibly even for spending if you're going for elite status. However, for the average person, you shouldn't be using an airline credit card for your everyday spend.
Very few people will get over 2% back with an airline credit card, in which case a cash back card could make a lot more sense. If you do want to earn miles, use a transferable points card that will earn you points that are more flexible and more valuable, and will typically even earn you points at a faster rate.