Hello from Cape Town! I'm thrilled to be on the ground after two days of nonstop flying, as I traveled between Vancouver and Cape Town. I enjoyed my flights on Air Canada and South African Airways, and am excited to spend a few days on the ground exploring Cape Town, one of the places I've most been wanting to visit this year.
It has been over 15 years since I've last been here, and I was so young during my last visit that I don't really remember it anymore.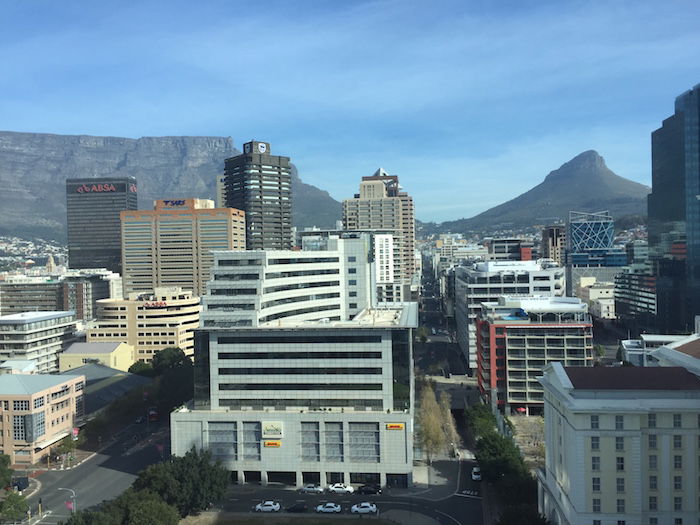 In a few days I'll be making the long journey back to North America, once again traveling a total of five segments. Hopefully I'll be caught up on sleep by then.
Featured Stories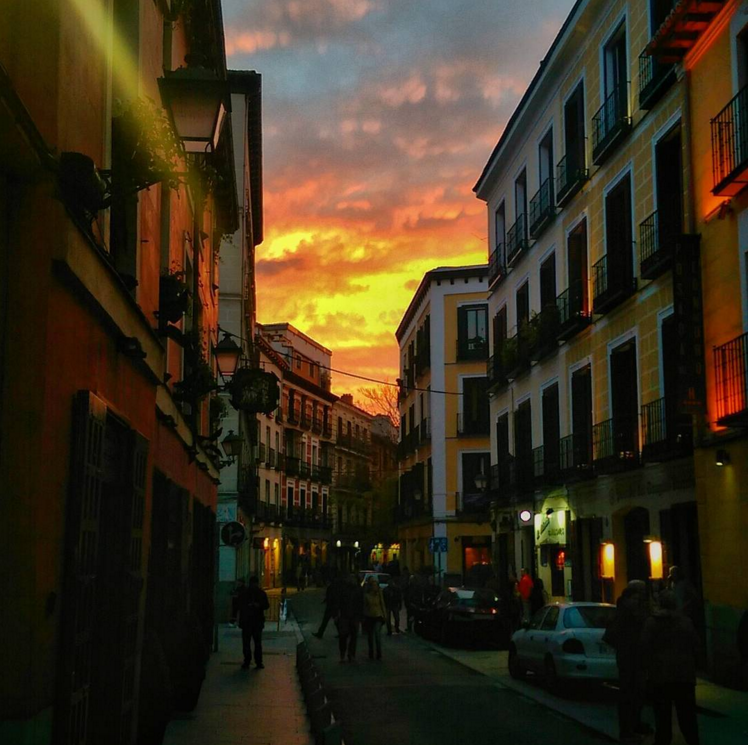 At the beginning of the year I vowed to review as many new business class products as possible, and in particular named 16 airlines I was eying. I've been doing everything I can to review as many of these airlines as possible, and as I've gone through the list, I've tried to figure out how I can knock out several carriers at once.
I started planning this trip in late March, where I saw an opportunity to fly to Madrid, traveling on Avianca in one direction, and on Aeromexico in the other direction.
---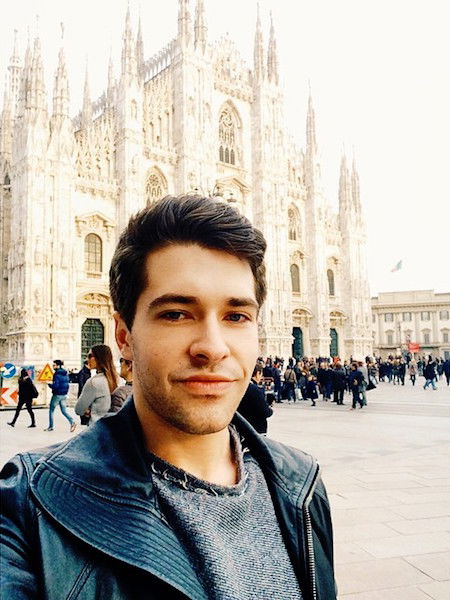 As many of you know, Ford and I have been traveling together quite a bit this past year, and have had a fantastic time. In addition to the trips we've planned he has also started working as a luxury travel advisor through Virtuoso.
Travel advisors are a bit different than traditional travel agents, and Virtuoso agents in particular have access to a variety of hotel perks and benefits for their clients, which may be useful to some of you guys as well.
---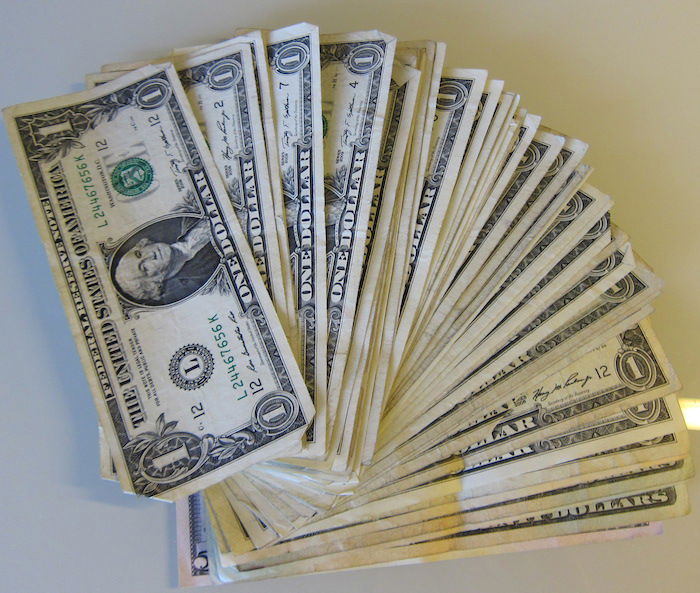 Over the past several years we've seen the number of credit cards in the market with no foreign transaction fees increase drastically. This is great news for frequent travelers, and couples nicely with the global acceptance of credit cards increasing as well.
While a lot of cards have no foreign transaction fees, that doesn't actually mean you're getting the same deal on all cards. The exchange rate can vary based on which card you're using.
---

TIPS: Earning Miles & Promos
Aegean's Frequent Flyer Program Really Is Amazing!
100K Point Sign-Up Bonus On Marriott Business Card
Does It Make Sense To Have Both The Citi Prestige And AAdvantage Executive Card?
New Perk: Earn Gold Status With The Marriott Business Card
Choice Privileges Offering Elite Status Matches
Which Star Alliance Program Should I Credit Miles To?!?
This Saudia First Class Fare Is Tempting Me…
IHG Credit Card Increased Sign-Up Bonus Ends June 29, 2016
Earn 10K Starpoints For SPG Amex Referrals
Best Offer Ever: Buy Starpoints For 35% Off
Register For IHG's Summer 2016 Accelerate Offer
Why You Should Use A Mastercard When Traveling Internationally
Limited Time: Buy Hyatt Gold Passport Points With A 30% Bonus
Get $10 Off Your Next Uber Ride
TRICKS: Redeeming Miles
You Can Now Redeem Singapore KrisFlyer Miles For Premium Economy
United Upgrades Can Now Be Used On ANA
TRAVEL With Ben (Lucky)
Do You Follow Airline Electronic Device Policies? A Pilot Just Called Me Out…
Is The Sony RX100 The Best Compact Camera?
How I Handled My International Flight Being Canceled
Airline Lounge Etiquette: Would You Have F*cking Said Something?
I'm Tempted To Start Micro-Managing My Uber Rating…
Why I Don't Choose Airlines Based On Their Safety Record
Plot Twist: From Travel Companion To Travel Advisor
The Crazy Way We're Flying Home From Colombo…
Dear Airlines: Please Add More Reverse Transatlantic Redeyes!
REVIEWS & Trip Reports
South African Airways A340 Business Class In 10 Pictures
Review: Aeromexico 787 Business Class Mexico City to Los Angeles
Air Canada Business Class In 10 Pictures
Review: Amex Centurion Lounge Mexico City Airport
Review: Aeromexico Lounge Mexico City Airport
Review: Sala VIP Cibeles Terminal 1 Madrid Airport
Review: Aeromexico 787 Business Class Madrid To Mexico City
Review: Avianca 787 Business Class Bogota To Madrid
Review: Marriott Madrid Airport Auditorium Hotel
Review: Avianca Diamond Lounge Bogota Airport
Review: Avianca 787 Business Class Los Angeles To Bogota
Introduction: The Long Way To Spain
NEWS & Updates
TSA PreCheck Expands To More International Airlines
Delta Is Changing Their Companion Upgrade Policy
What We Know So Far About The Disappearance Of MS804
Changes To The American Eagle Terminal LAX
Alitalia's New Look Is Chic, Stylish, And So Italian
Virgin Australia Introduces Extra Legroom Economy Seating
Oh No: EgyptAir Flight Disappears From Radar
Delta Kicks Alaska Airlines Out Of Seattle's Gay Pride Event
The Plot Thickens In The Gay Pride Dispute Between Alaska & Delta
Qatar Airways Increases Stake In British Airways Parent Company
Delta Management's Maturity Hits A New Low…
Check Out These Pictures Of Virgin Australia's Gorgeous New Business Class
British Airways Considering Charging For Food & Drinks In Economy
---
I hope everyone has a fantastic weekend! Now if you'll excuse me, I'm off to sleep, and I'm not setting an alarm!