I'm presently in the Air Canada Lounge Frankfurt (more on why I'm here in a bit), which is a beautiful lounge overall. However, unfortunately the ambiance is being ruined by a couple of guys in here, and I'm curious what you guys would do.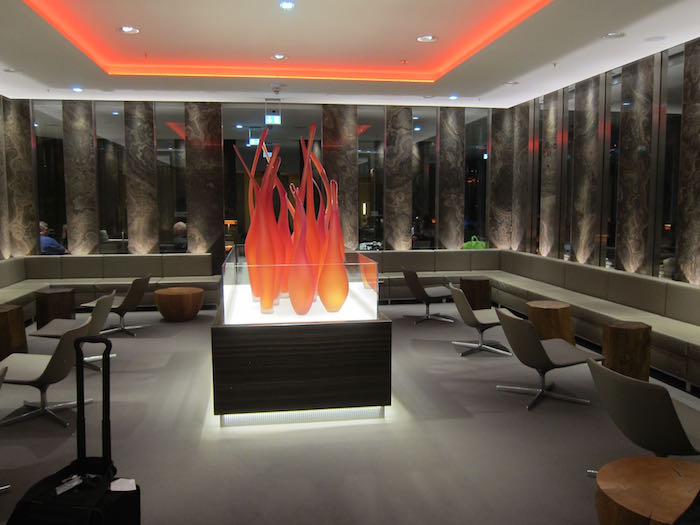 The lounge has a quiet zone, consisting of a small seating area, as well as several semi-private cubicles with reclining seats.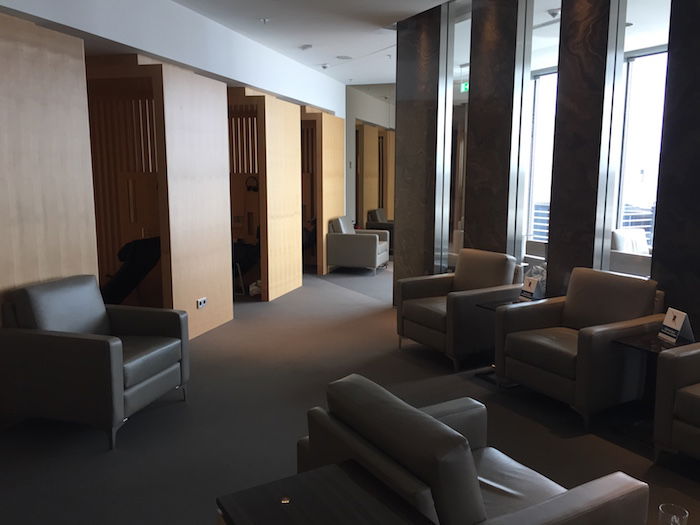 After a long day of flying I managed to snag one of those reclining seats, which I quite enjoyed… for about 30 seconds.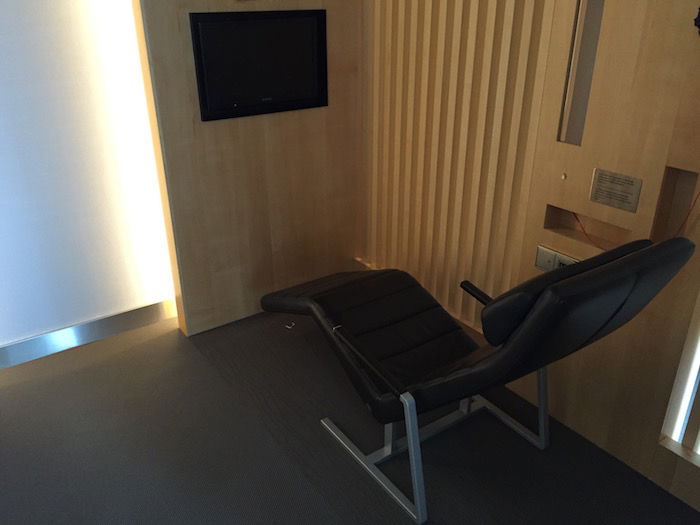 Seated in the quiet area are two guys who are possibly the most vulgar human beings I've ever witnessed at an airport. I've overheard a lot of people using colorful language at airports (and I'm by no means a prude, and do my fair share of cussing), but I've never seen anything quite like this. These guys would make the cast of "Mob Wives" cringe with their language.
For the past hour they've been having a loud conversation. And every second word is f*ck.
"F*cking pot f*cking smoking useless f*cking bastard"
"I f*cking divorced that c*nt f*cking 15 years ago"
If I'm understanding things correctly, one of the guys is considering moving to Alberta so he can stop paying child support there at the age of 18, rather than 19. Keeping it classy!
Oh, and while he seems to want to stop paying child support for his daughter early, that's not stopping him from talking about how one of his daughter's friends is hot, and the things he'd do to her.
In 99% of instances I'm someone who minds my own business, and I'm not looking to "police" anyone else (like I said, 99% of the time… there are some exceptions). At the same time, I've now exchanged looks of horror with the two people in the reclining seats next to me (through the wooden barriers). So, what's the correct thing to do in this instance?
Ignore it and just deal with it (even though it's a "quiet zone")
Sit somewhere else (though the lounge is crowded)
Advise the staff and have them deal with it (I would feel bad putting them in that position)
Approach the guys directly and ask if they can take the conversation elsewhere since it's a "quiet zone"

If so, do you also bring up how beyond vulgar they are?
Like I said, I'm not often horrified by bad language, but in my entire life I've never heard anyone overuse cuss words to such a great extent, especially with children seated not far away. I doubt I'd be inclined to say anything if they were just talking in a quiet zone, or if they were just cussing like that in a non-quiet zone, but the combination of the two is what really bothers me.
What would you do?