There are two types of "premium" economy products, which some consumers get confused:
Some airlines have premium economy on longhaul flights, which are similar to domestic first class; the seats are wider, there's more legroom, the meal service is expanded, etc.
Some airlines have extra legroom economy, which are standard economy seats with more legroom; sometimes they'll come with enhanced service, like on Delta, where they offer free drinks and snacks to those passengers
Historically foreign carriers have been the industry leaders with premium economy, while US carriers have done the most to embrace extra legroom economy seating.
But that's slowly changing. For example, American and Delta will soon be adopting premium economy cabins.


American's new Premium Economy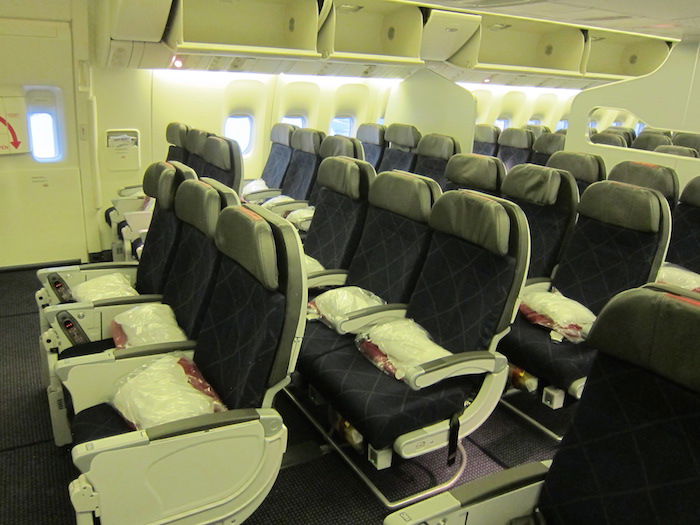 American's Main Cabin Extra
It's not just US carriers adopting premium economy, but foreign carriers are also starting to adopt extra legroom economy. It looks like Virgin Australia will be introducing extra legroom economy seating on their Boeing 777-300ER aircraft. The new cabin is called Economy Space+, and will be available for flights commencing August 30, 2016 (presumably by then most of Virgin Australia's 777-300ERs will be reconfigured, as the first one was just completed).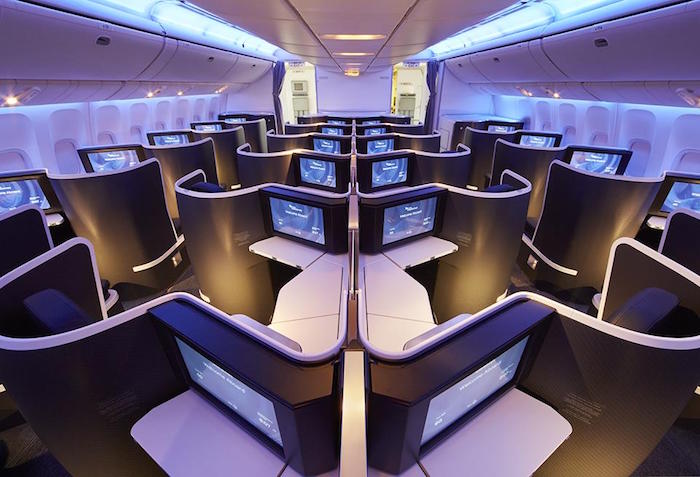 Virgin Australia's gorgeous new Business Class
Economy Space+ will consist of the first five rows of economy, as well as the exit rows.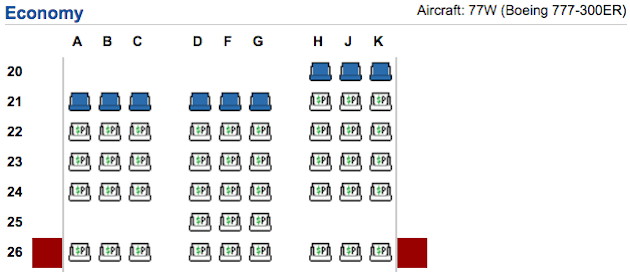 It will come with the following features:
Extra legroom
Check-in via a dedicated Premium check-in counter
Pre-boarding
Preferred overhead locker
Dedicated crew members throughout the flight
Guaranteed first meal choice
Premium noise-cancelling headset
Pricing will be between 135AUD and 165AUD (~98-120USD) one-way. Virgin Australia won't be offering this product for free to their elite members, best I can tell. At first I figured this may be a new reciprocal offering given their transpacific alliance with Delta, given that they have Comfort+, but that doesn't seem to be the case in terms of elite recognition.
Interestingly Virgin Australia is reducing the size of their premium economy cabin as they're reconfiguring their planes, from 40 to 24, which is the first time I recall an airline cutting back on the premium economy concept.
At the same time Virgin Australia is changing the way they market premium economy. Virgin Australia will begin just calling premium economy "premium," to further the image they're trying to create of it truly being something between economy and business class.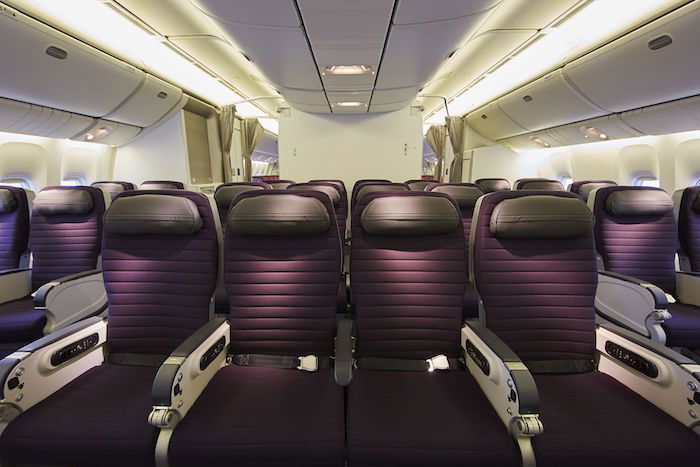 Virgin Australia's Premium Class
I'm curious to see if other international airlines follow with extra legroom economy seating. There really does seem to be a market for it, given the huge price difference between economy and premium economy. There are plenty of people willing to pay $100-150 for a one-way upgrade, but not $500+.