For flights between North America and Europe, we're used to eastbound flights typically being redeyes, while westbound flights are typically daytime flights. There are of course some exceptions. For example, some airlines operate daytime flights between the east coast and Europe.
Daytime eastbound transatlantic flights
Daytime flights from North America to Europe can be as early as British Airways' daytime flight from New York to London, departing at 7:55AM and arriving at 7:45PM.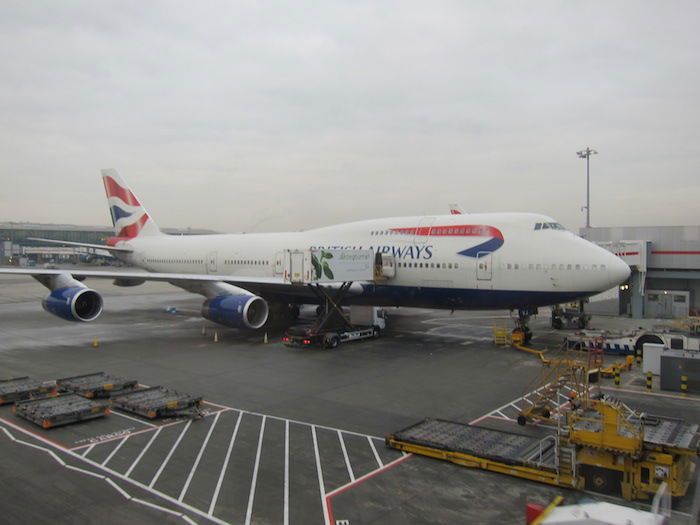 Or they can be as late as Aer Lingus' daytime flight from New York to Dublin, departing at 12:00PM and arriving at 11:40PM.
Some people swear by these daytime flights, as they say they help to avoid jetlag. Typically east coast to Europe flights are too short to get any real sleep, so I can see why people love these flights so much. At the same time, there are some downsides:
You "waste" an entire day flying
If you're a night owl, you'll land in Europe and likely not be tired yet, given that it's typically only afternoon in the US when you land
For flights to Europe, my personal preference is a flight which leaves the US very late at night, and then lands in Europe in the afternoon. That way I can get some sleep onboard and stay up until it's bedtime when I land. I find I adjust pretty quickly that way.
An earlier flight works for me as well. I take a 2-3 hour nap when I land, and then I'm good to go. The key is that I take that nap before 2PM. If I take it after, I end up just sleeping till about midnight, and that's the worst possible scenario.
Redeye westbound transatlantic flights
This past Thursday night I flew from Madrid to Mexico City on Aeromexico, which departed at 11:25PM and arrived at 4:10AM the following day.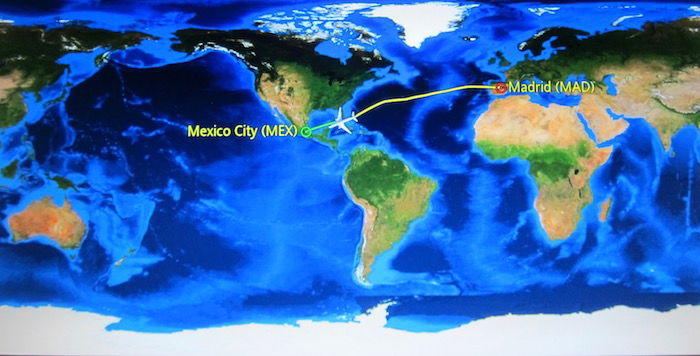 That was my first time taking a westbound transatlantic redeye from Europe to North America. Yes, I've certainly taken westbound transatlantic redeye flights to North America before, like Abu Dhabi to New York, but this was my first time taking such a flight from Europe.
I was especially excited about this because I've long said that airlines should offer more transatlantic redeyes between Europe and North America, as it basically "saves" a day. After taking this flight, I love these flights even more than before:
I managed to get about seven hours of sleep between Madrid and Mexico City
While landing at 4AM sucked, and while I was tired all day, I powered through the day (usually I would have napped, but I was connecting up to Los Angeles)
My time schedule has been perfect ever since, as I've been restricting myself to as much sleep as I usually need, rather than hibernating, as I sometimes do after long flights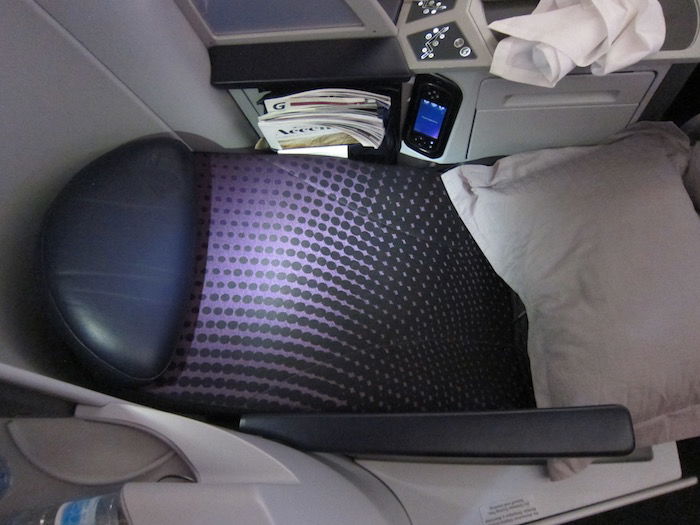 On a daytime transatlantic flight, on the other hand, I typically end up napping on the flight. While I have no problem falling asleep at night when I get to my hotel (due to exhaustion), I usually wake up in the middle of the night. That wasn't an issue here.
So I love these types of flights, though unfortunately they don't exist to anywhere in the US or Canada, but rather just to Mexico.
Why don't these flights expand?
In theory you'd think airlines would expand these flights, but there are a few challenges. The two biggest are as follows:
Many European airports have curfews, so in many cases the flight would have to depart by 10-11PM, which translates to a really early arrival
Mexico is the furthest destination in North America, so the flight time is quite long; it's tougher to operate a flight like this to the US or Canada, since the flight doesn't land all that long after it takes off, in terms of local time
For example, flights from London to Los Angeles typically land three hours after they depart (factoring in the eight hour time change). Heathrow has a curfew, so flights departing at 10PM would land in Los Angeles at 1AM, which is hardly useful.
But look at flights from Madrid to Miami, for example, which arrive four hours after they depart (local time). Madrid doesn't have as strict of a curfew. I'd gladly take a flight from Madrid to Miami departing at midnight and arriving at 4AM. It would allow me to get a good night of sleep aboard and still have two full days.
Don't get me wrong, I'm not suggesting airlines should entirely switch to westbound redeye flights over the Atlantic, but rather that I find it to be a very nice alternative to daytime flights. For markets between airports without curfews with several frequencies per day, I'd love to see the conventional schedule be expanded.
Anyone else theoretically a fan of reverse transatlantic redeyes from Europe, or am I just crazy?