Earlier this year American announced huge expansion at LAX, including 12 new routes. They're trying to position themselves as LA's hometown airline. As part of the expansion, American announced that they would build two additional gates at Terminal 4. This complements their existing gates at Terminal 4, Terminal 6, and the American Eagle terminal.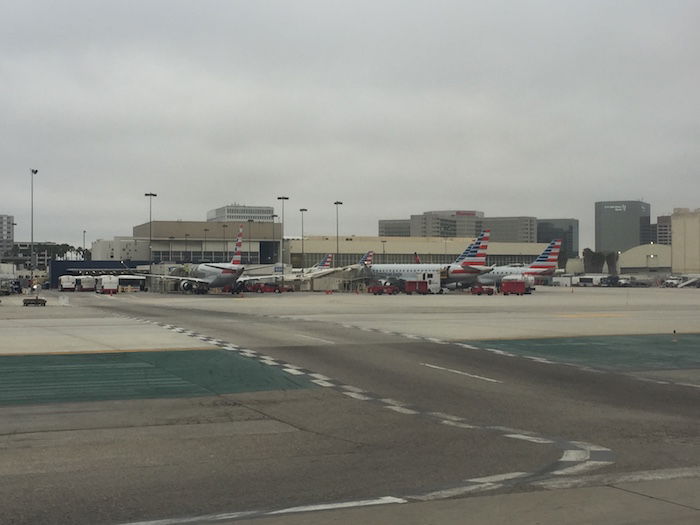 American Eagle terminal LAX
The American Eagle terminal is remote, in the sense that you have to take a bus to access it — there's no way to walk there. You have to go to Terminal 4 first, and then take a shuttle to the commuter terminal. It's a bit of a pain, especially since the shuttle service isn't always reliable.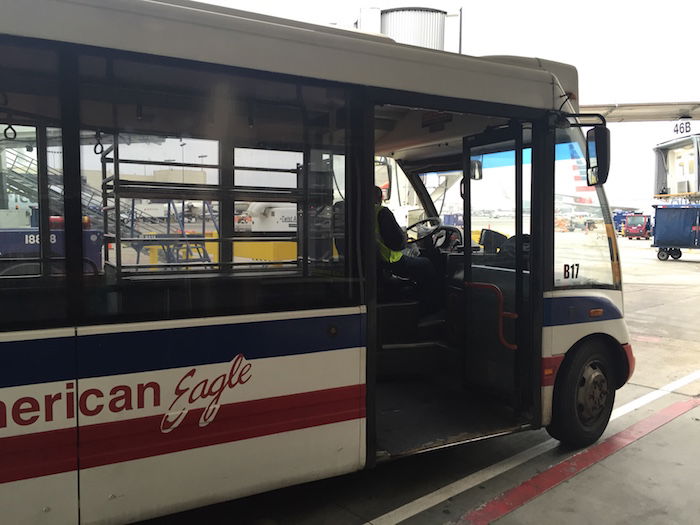 Shuttle to American Eagle terminal LAX
I flew American Eagle out of Los Angeles yesterday, and noticed that some changes have been made to the American Eagle terminal, which I figured I'd share here.
The intention of these changes is to alleviate congestion in Terminal 4, so here's what's changing:
If you're originating at LAX, American now recommends using T6 for check-in, security, and the shuttle service, allowing you to bypass T4 altogether; the bus ride between T6 and the American Eagle terminal is also shorter than from T4
Baggage claim for American Eagle flights will be at T6 rather than T4
Per AirlineReporter, passengers originating at LAX using T6 will reduce the number of people using T4 by 3,000-6,000 daily
A shuttle will continue to operate between T4 and the American Eagle terminal, should you still prefer to take it (some might want to use the lounges in T4, for example)
The American Eagle gate number has changed from 44 to 60 — they're still using the same area, but the idea is that passengers will associate gate 60 with being in Terminal 6, while they associated gate 44 with being in Terminal 4, based on the first number of the gate.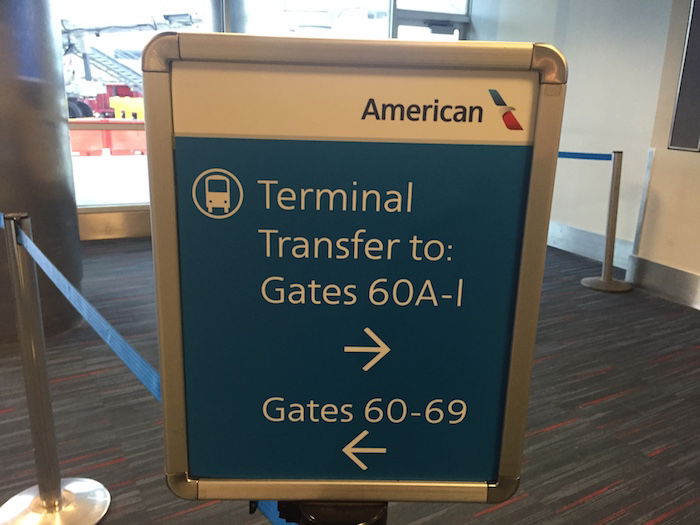 New signage for American Eagle terminal LAX
So in practice nothing is being taken away from passengers, but rather they're just trying to encourage passengers to use Terminal 6 instead. Terminal 6 also has Pre-Check, and queues are often even shorter than in Terminal 4 (that being said, you won't be greeted by Pam's smiling face in Terminal 6).
It's also exciting that American is apparently getting new shuttle buses, which should be available in the coming months.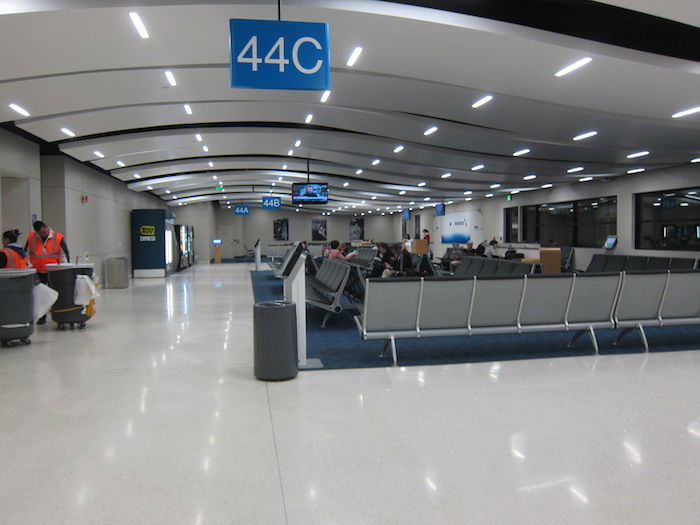 American Eagle terminal LAX (now gate 60 rather than gate 44)
Bottom line
American's regional operation at LAX is a bit of a mess, given that it's disconnected from the rest of the terminal, so you're at the mercy of the buses. Using Terminal 6 instead of Terminal 4 when flying American Eagle should reduce transit time, and lead to an overall less crowded experience.
If you happen to be in Terminal 4, you're better off than before, since you'll be competing with fewer people to get on the bus.
What do you make of these American Eagle changes at LAX?