Yesterday I posted about how Delta pulled their sponsorship from The Fox Theatre in Atlanta, a non-profit historic landmark. They did this because the theatre let Qatar Airways rent space from them, as they weren't aware of the rivalry between the two airlines. The explanation from Delta's chief legal officer would be hard pressed to come across as any more petty.
As we know, Delta is fighting battles on many fronts, not just against Gulf carriers. They've also been feuding with Alaska in Seattle, as they try to hugely grow their presence there. Their marketing in Seattle isn't even based around their product as such anymore, but rather around wanting to make an emotional connection with Seattleites, claiming they're at the "center of it all."
https://www.youtube.com/watch?v=0MnmunI4WBM
Well, for over a decade, Alaska has been participating in Seattle's gay pride event. For example, last year they had over 50 people marching in the parade. But it looks like that won't be happening this year, because Delta isn't letting them. Per The Seattle Times:
You won't see the hometown airline this year, though. That's because its rival, Delta, just secured a three-year sponsorship deal for Pride Parade 2016 that excludes Alaska employees from marching if they are identified by the name "Alaska Airlines" or branded with any corporate logos.

"Our employee group can be in the parade, but not identified as working for Alaska Airlines or wearing Alaska T-shirts or any branding," said Kevin Larson, vice president of the Gay, Lesbian, Other and Bisexual Employees (GLOBE) group, representing about 300 workers at Alaska.
Since Delta bought the category sponsorship, that prevents any other airline from participating (I guess in the past the category sponsorship wasn't bought, since multiple airlines participated):
"We can't have them promoting Alaska Airlines when Delta bought the category sponsorship," said Colin Bishop, a public-relations spokesperson for the Seattle Pride Parade. "That would be free marketing. When T-Mobile's in there, we don't have groups marching from AT&T or Verizon."

A spokesperson for Alaska, Bobbie Egan, said that when Alaska was a sponsor in the past it had arrangements for placement in the parade's marketing materials. But it didn't bar rival airlines from being in the parade.

In fact, in the past, employee groups from both Delta and Alaska have paraded in full company regalia, seemingly without incident.

"We decided that given these restrictions, we would celebrate that weekend in different ways, at different events," Egan said.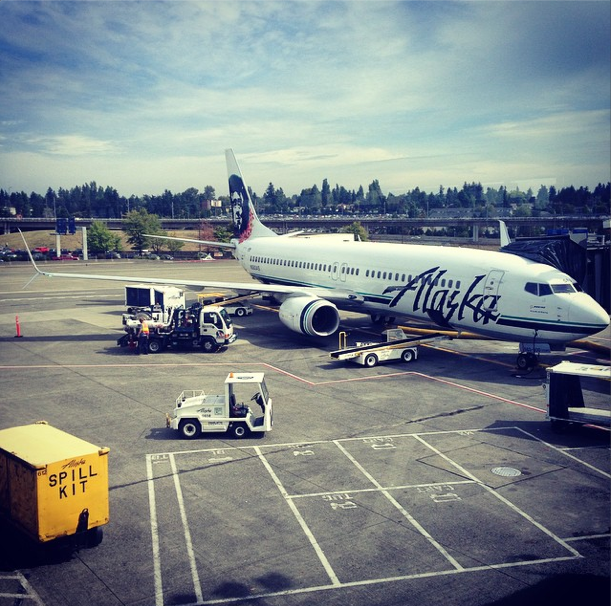 On one hand I can't fault Delta for being a big sponsor. At the same time, perhaps this is mostly just a reflection of how corporate these events have gotten. It's ironic that these events stand for inclusion, yet end up being highly exclusive.
In my opinion it shouldn't be possible to buy a category sponsorship, and prevent "competitors" from marching as well. Isn't the whole point of a "pride" parade to show that the community supports a cause, and isn't that undermined when you're only allowing those companies willing to pay the most to participate?
I'm not sure whether to just blame the system they have in place, or to blame Delta. I will say that if Delta really wants to get into bed with the Seattle community, maybe they should be inclusive and come across as the bigger brand, rather than being petty and literally preventing a beloved Seattle company from participating in an event intended to celebrate inclusion.
They really don't understand Seattle culture if they think they're going to make friends by preventing another company from participating in an event like this.
What do you make of Alaska being kicked out of Seattle's pride event?
(Tip of the hat to Michael)