There are two parts to this post, addressing this topic in general, and then sharing my specific experience from today. Let's start with a question reader Atul posed in the Ask Lucky forum:
What is the most appropriate action one should take if a fellow passenger switches on his cell phone in cellular mode 5 mins before landing?
Fortunately airlines have largely liberalized their electronic device policies as of a couple of years ago, when the FAA changed their stance on the topic. Prior to that you couldn't use electronic devices during taxi, takeoff, and landing, even in airplane mode. It's ridiculous it took so long for that to happen, since an electronic device in "airplane mode" has never posed a threat to the safety of a plane.
Now the challenge is for flight attendants to "police" which phones aren't in airplane mode during taxi, takeoff, and landing.
When the policy was first changed I found that flight attendants were pretty vigilant in trying to look at peoples' cell phones and see whether the "airplane mode" symbol was visible. However, over time I've found that they care less, and for the most part don't bother checking anymore.
Do you put your phone in airplane mode when you're supposed to?
To be perfectly honest, when I'm flying on a US carrier I'll typically only put my phone in airplane mode after takeoff when the phone loses its signal, and also do sometimes turn it on a minute or two before landing.
To answer Atul's question, I personally wouldn't say anything, or perhaps more accurately, I wouldn't look at someone else's phone to begin with.
I'm curious about what you guys do, though. Based on my observations, it seems like a vast majority of people don't put their phone in airplane mode when the door closes. Do you?
A pilot called me out today for using electronics…
Not all aviation authorities allow the use of electronic devices in airplane mode during taxi, takeoff, and landing. A while back I wrote about how Chinese airlines don't allow cell phones in general. But they're not alone in having outdated rules.
Last night I flew from Frankfurt to Johannesburg on a South African Airways A340-600s, and this morning I flew from Johannesburg to Cape Town on an A319.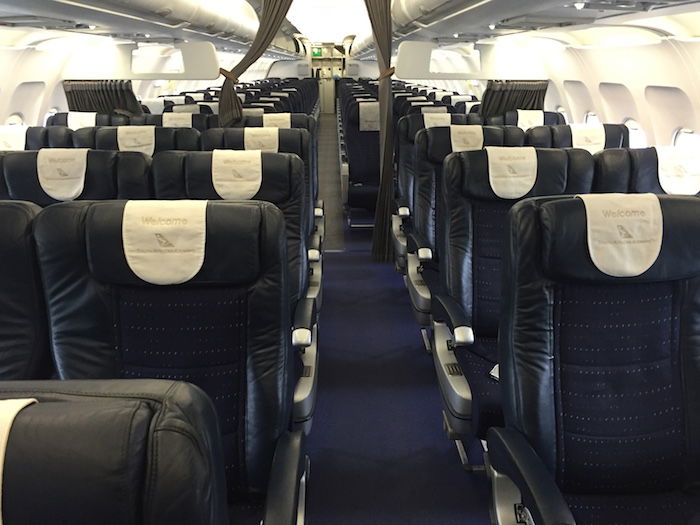 South African Airways doesn't let you use any electronic devices during taxi, takeoff, and landing, even if they're in airplane mode (which I believe is dictated by the country's aviation authority). Obviously a cell phone in airplane mode doesn't pose any risk to a plane, but I guess they just haven't gotten around to updating their policy.
However, I had no issues using my iPhone to take pictures during taxi, takeoff, and landing on my longhaul flight yesterday.
Fast forward to my flight to Cape Town this morning, where I was seated in business class. The seat next to me was empty, and a pilot in uniform was seated on the opposite window.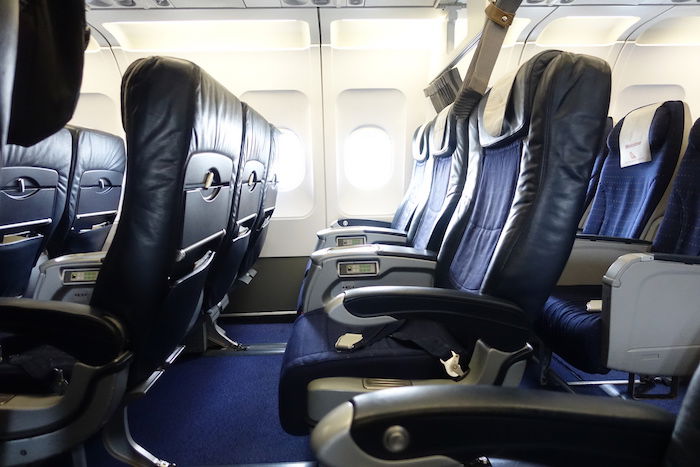 During our taxi out my phone was in airplane mode and I was taking some pictures. Out of nowhere the guy yells (with quite a rude tone) "you need to shut that off now, it's a safety hazard."
I wasn't going to argue with him, though I'm not sure how much faith I have in a pilot who thinks an iPhone in airplane mode poses a risk to a plane. 😉 Yes, it's a violation of a regulation, but does it actually pose a hazard? Of course I obeyed his instructions, but it was a damn shame, since there were some gorgeous views on approach into Cape Town. Instead the below image was the last one I was able to capture before we began our descent and devices had to be shut off…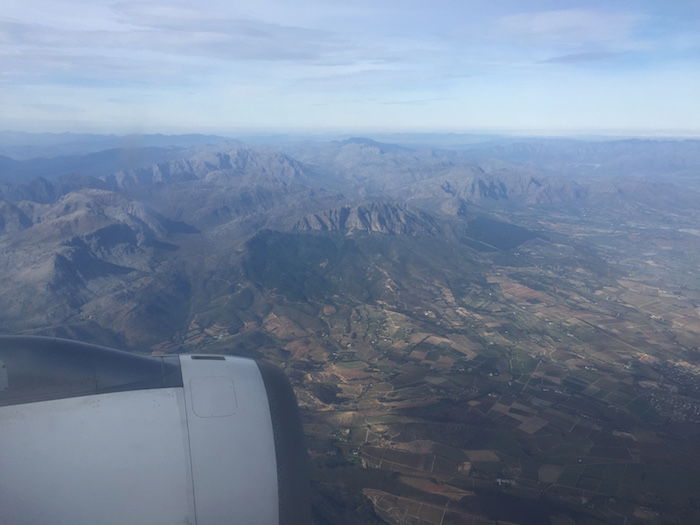 So… just how closely do you follow electronic device policies when flying?