"Saudia first class" and "tempting" are probably phrases which don't typically go in the same sentence.
As you guys know, I'm trying to review as many new airline products as possible, even ones which might not be so great.
This year I've done a good job of sampling new airlines, and I think it's because I've changed my mentality. When I find a good opportunity to fly a new airline I ask myself why I shouldn't try it, rather than why I should. If I can't come up with a good reason not to, I typically end up booking it. That's how I recently ended up booking a trip from Colombo to Casablanca in Qatar Airways and Royal Air Maroc business class. Even though it was totally out of the way, the positioning flights will let me review several new airlines as well, including China Eastern, Kuwait Airways, and Royal Jordanian.
Saudia is another airline which is on my list of airlines I want to review. While they don't seem to be actively terrible, they do seem to have underwhelming first & business class products.
Their business class cabin is in a 2-2-2 configuration.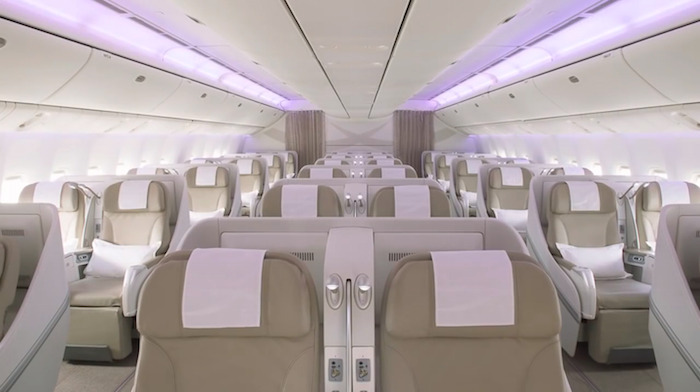 Saudia 777 business class
Bizarrely, their first class cabin is also in a 2-2-2 configuration, so there seems to be very little difference between the two cabins. Given that it's a dry airline, it's not like the alcohol selection is a point of differentiation either, or anything.


Saudia 777 first class
That's a far cry from the experiences you'll find on other Gulf carriers, like Emirates, Etihad, and Qatar, where their first class products really shine.
I've been thinking of a few different ways to tackle a premium cabin flight on Saudia:
I could redeem Delta SkyMiles for business class between the US and Middle East
I could redeem Korean Air SkyPass miles for first class on Saudia, though I'd likely only do so for travel between Europe and the Middle East, given the mileage cost is more reasonable, and I don't really want to take two 16 hour flights on Saudia
I could book a reasonable paid first or business class fare on Saudia, as there are quite a few out there
Saudia seems to have one especially good paid first class fare, for travel between Istanbul and Kuala Lumpur — the roundtrip fare is ~$1,450.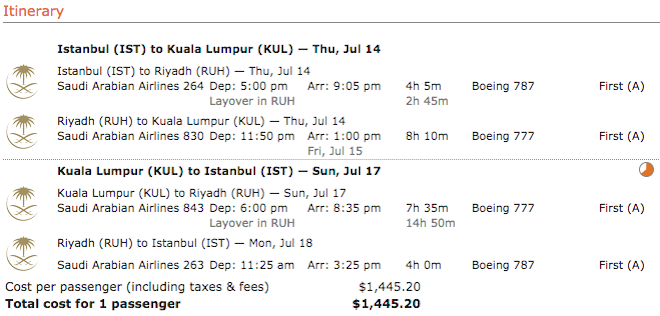 What makes this so tempting is that the flights between Riyadh and Kuala Lumpur are operated by 777s (which have first class), while the flights between Istanbul and Riyadh are operated by Saudia's brand new 787s. Those planes don't actually feature first class, but rather just business class.
What's ironic is that Saudia's business class product on the 787 is nicer than their first class product on any plane they operate. Their new 787-9 business class seats are in a reverse herringbone configuration, so they're fantastic. I'd get to sample their great new business class hard product, while also sampling their first class service.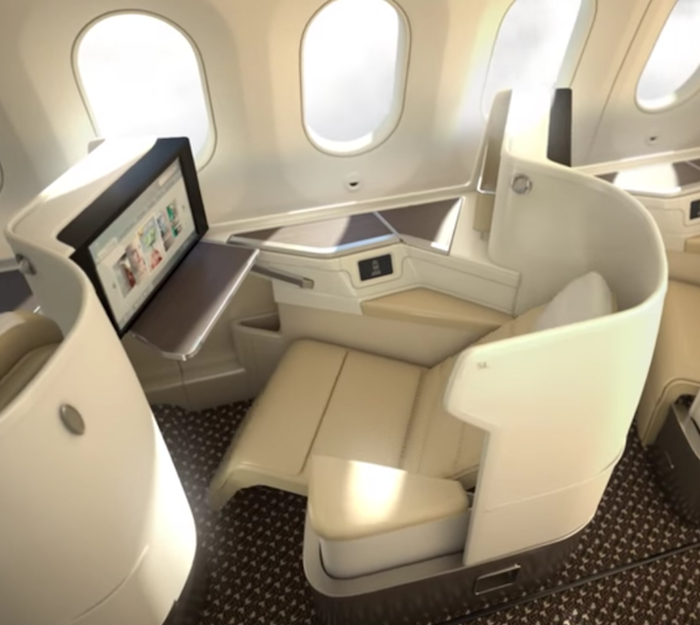 Saudia 787 business class
The catch is that I'd need a visa to enter Saudi Arabia (which isn't happening), so that 14hr50min layover on the return seems rather torturous, given that I can't leave the airport. I could also book the fare just one-way, for a bit more than half the cost:

If I did that, I could fly Japan Airlines business class from Kuala Lumpur back to the US, which is another product I've wanted to review (I've only flown Japan Airlines in longhaul first class).
For the flight to Istanbul I could review either AZAL or Ukraine International Airlines, as they both have reasonable paid business class fares from the US to Istanbul.
Which review would you guys most like to read?
Saudia's mediocre business class between the US and Saudi Arabia?
Saudia's new business class on the 787 combined with first class on the 777 between Istanbul and Kuala Lumpur?
Saudia's old first class roundtrip between Europe and the Middle East?
Something else I'm not thinking of?