Hello from Florida! I'm spending my last weekend at home in a while, as the coming weeks I have quite a bit of domestic travel, and then I have major international trips every couple of weeks for the next several months.
On the points & travel front, this week we learned the Chase Freedom second quarter bonus categories, several programs launched new promos on purchased miles, Turkish announced their transition to Istanbul's new airport, and there was a whole lot going on with the 737 MAX, following the tragic crash of ET302.
With that out of the way, here's a recap of this week on the blog:
Featured Stories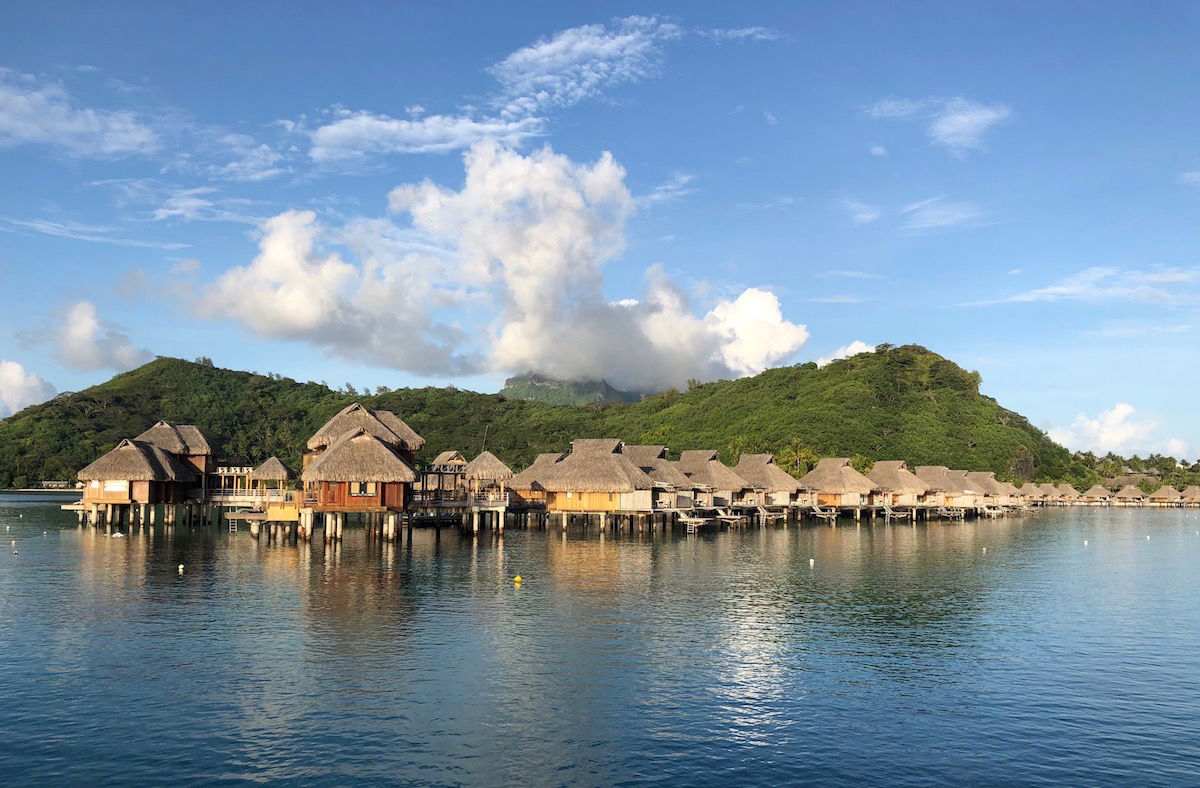 The Conrad Bora Bora is about a 20 minute boat ride from Bora Bora Airport. The hotel offers transportation for 13,560XPF (~127USD) per person roundtrip.
However, we were coming from the St. Regis, which required a separate transfer. The hotel would charge $200+ for a private transfer like that, though a blog reader mentioned a good experience using a private taxi service, which I reached at [email protected]
They charged 14,000XPF (~130USD) for the transfer for both of us. On the plus side, it was much cheaper than what the hotel would have charged directly. Unfortunately they showed up 30 minutes late and I felt like we were going to have to start plugging holes in the boat, since it was really run down. So whether or not that's worth it is up to you.
---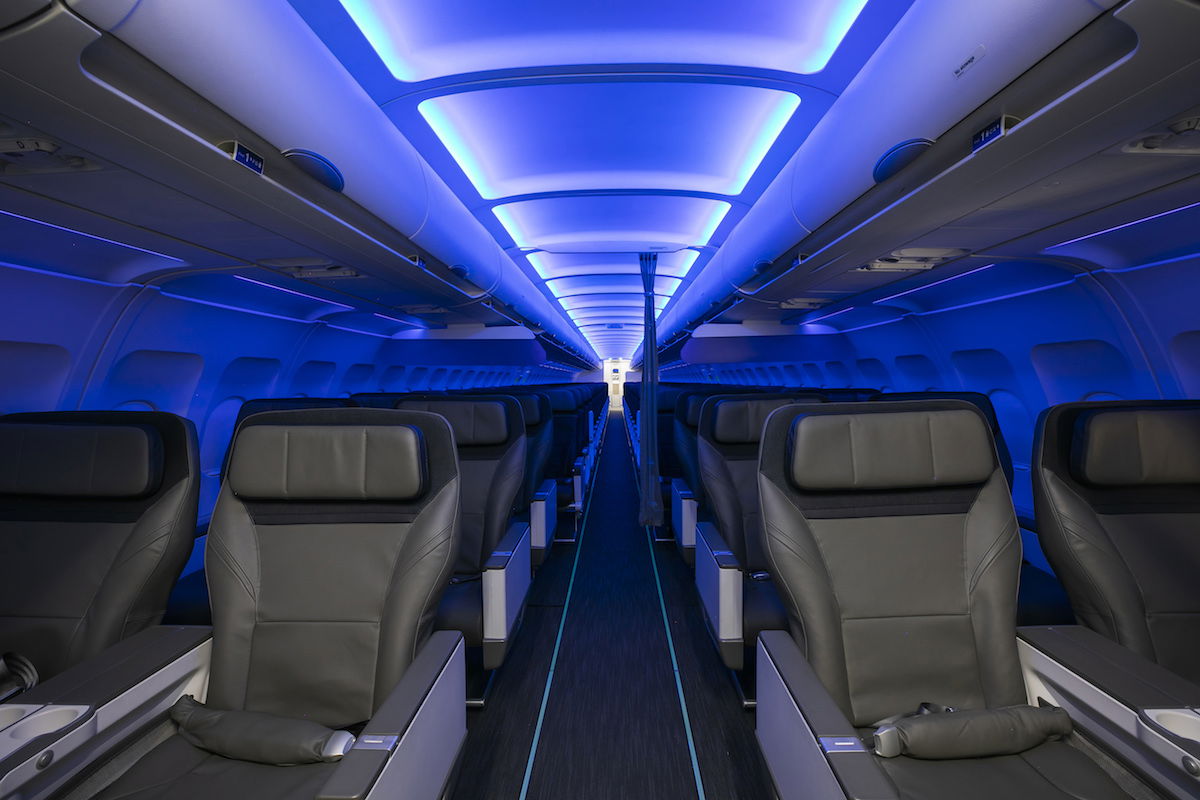 There are various airline credit cards that offer some sort of a companion ticket for spending a certain amount.
To me the single most valuable companion ticket is the one offered by Alaska Airlines, so in this post I wanted to look at that in more detail, especially as I recently applied for the Alaska Airlines Visa® Business Credit Card (meaning I will be getting another one soon).
There are two credit cards that offer Alaska companion fares.
---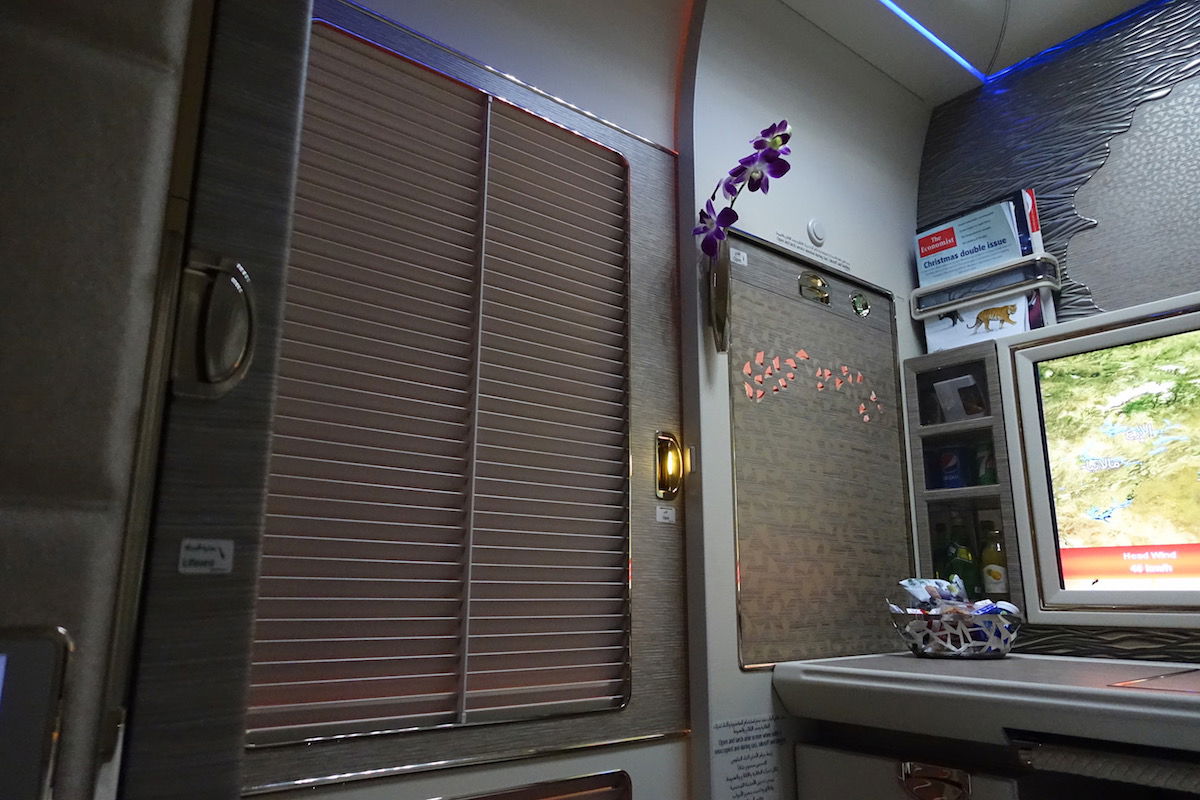 As far as I'm concerned, Emirates' new first class is the best first class product in the world. Emirates truly took first class to a whole new level with their new 777-300ER first class.
There are a couple of catches, though, namely that historically, Emirates has been blocking award availability for their new first class, and only a very limited number of flights feature Emirates' new first class.
However, there is actually a way to redeem miles for Emirates' new first class, and it's something not many people are aware of. So let's take a closer look at that.
---

TIPS: Earning Miles & Promos
How The Benefits On The IHG Premier Card Work
The Alaska Companion Fare: Everything You Need To Know
One Week Left: United Explorer Business Card 75K Bonus
Alaska Offering Flash Sale On Purchased Miles
United Offering A Bonus When You Buy Miles
The Credit Card With The Single Best Welcome Bonus
Last Day: LifeMiles Promo For OMAAT Readers – Buy Miles For 1.375 Cents Each!
Earn 10 American Miles Per Dollar Spent With Marriott (In Addition To Usual Points)
Revealed: Chase Freedom Q2 2019 5x Points Categories
Buy Flying Blue Miles With A 75% Bonus
Buy American Miles For Less Than Two Cents Each
Awesome: Citi Rewards+ 10% Rebate Benefit Stacks
The Ultimate Guide To 2019-2020 Ski Season Passes
TRICKS: Redeeming Miles
How To Redeem Miles For Emirates' New First Class
Delta Raises Business Class Award Costs To Europe
Hyatt Club Access Awards: How Can Globalists Use Them?
Wide Open: EgyptAir 787 Business Class Awards To/From Washington
TRAVEL With Ben (Lucky)
Bora Bora Vs. Maldives: Which Should You Visit?
Am I Rebooking My American 737 MAX Flight?
My Marriott Data Breach Results (Finally)
The St. Regis Aspen's Unconscionable Cancelation Policy
You Could Be Charged $2,800+ Per Night If You Cancel A Points Stay
REVIEWS & Trip Reports
Review: Conrad Bora Bora Nui Resort
Review: Air Tahiti Nui Lounge Papeete Airport
Review: United Business Class 787-8 Papeete To San Francisco
Review: United Polaris Lounge San Francisco Airport
Introduction: A Detour Across The Pacific
Review: Qantas Business Class 787 San Francisco To Melbourne
NEWS & Updates
Ethiopian Airlines 737 MAX Crashes, 157 Dead
Is The Boeing 737 MAX Safe? Here's What We Know
Report: Boeing 737 MAX Grounded In China
Updated Aer Lingus A321LR Routes: Hartford & Philadelphia
More Countries & Airlines Ground 737 MAX
The Story Of The Guy Who Missed Ethiopian Flight 302…
Official: Turkish Airlines Moving To Istanbul New Airport April 6, 2019
Sheraton Unveils New Logo
Emirates Adds Second Daily Flight To London Stansted
The Airlines & Countries Grounding The 737 MAX (Updated List)
Government Considering Selling Or Shutting Down Malaysia Airlines
What President Trump Has To Say About Airline Safety
The FAA, Boeing, And US Airlines Are Starting To Look Ridiculous
New Park Hyatt Coming To Phu Quoc, Vietnam
Wow: Lufthansa Group Orders 787-9s & A350-900s
Norwegian Flying 787-9 To New York Stewart Airport (737 MAX Replacement)
Canada Grounds 737 MAX, Only US Airlines Fly The Plane Now
Breaking: US Government Grounds 737 MAX
Etihad Reports Massive $1.28 Billion Loss For 2018
Air India Adjusts US Flights Due To Pakistan Airspace Closure
SWISS Reveals Premium Economy Plans
KLM Adding Wifi On 777s & A330s (And Improving Pricing)
Shocker: Air Belgium Cancels Resumption Of Hong Kong Flights
Qatar Airways Qsuites Coming To Philadelphia
Amex Platinum Lufthansa Lounge Access Benefit Extended
Air Belgium Operating British Airways Flights To Toronto
Meet Buzz, Ryanair's New Airline
First-Ever Pictures Of British Airways' New Club World Seat
Tibet Airlines' Unusual Flight To Helsinki Is Now On Sale
Could This Be British Airways' New Business Class Seat?
---
I hope everyone has a great rest of the weekend!