We're seeing a couple of cool new routes to Helsinki this year from China. Juneyao Airlines is commencing longhaul operations with their 787-9, as they launch a daily Shanghai to Helsinki route as of June 28, 2019. Alrighty then…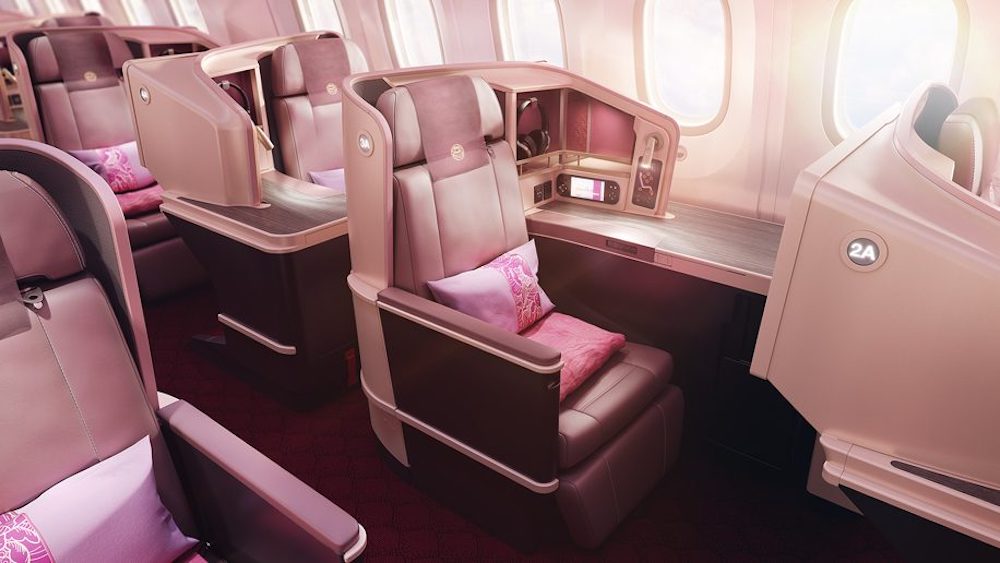 However, that's no doubt the less surprising of the two new routes Helsinki is getting this year. In January I wrote about how Tibet Airlines intends to launch flights to Helsinki this year.
I questioned whether or not that would actually happen, given that a couple of Chinese airlines had previously announced service to Helsinki, but didn't follow through on it.
Equally puzzling is that Tibet Airlines planned to launch their Helsinki flight out of Jinan. The nonstop flight isn't possible out of Lhasa due to the altitude, but even so, Jinan doesn't exactly seem like it's a logical stopover point. Flying from Lhasa to Jinan to Helsinki represents a routing that's 57% longer than the direct air distance.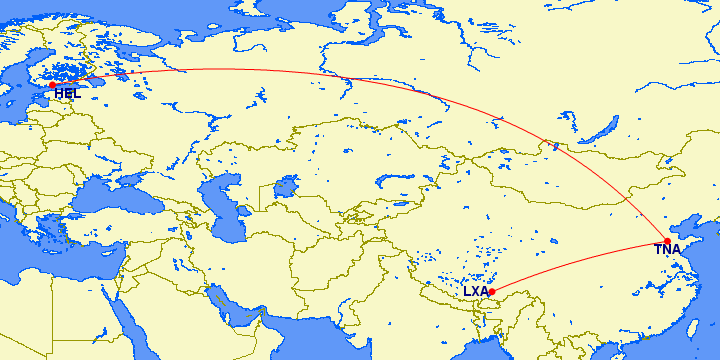 Anyway, color me surprised, because within the past few days Tibet Airlines has put this new flight on sale.
Tibet Airlines will begin flying between Jinan and Helsinki as of April 8, 2019 (yet, they started selling the flight with just a few weeks notice). The flight will operate with the following schedule:
TV6001 Jinan to Helsinki departing 3:30PM arriving 8:30PM
TV6002 Helsinki to Jinan departing 10:30PM arriving 12:30PM (+1 day)
The flight will initially operate once weekly, on Mondays, and then as of May 9, 2019, will operate twice weekly, with an additional frequency on Thursdays.
The airline will be using an Airbus A330 for the route. Tibet Airlines has just 12 business class seats on their A330s, in a 2-2-2 configuration.
Now, here's the fun part. The flight is for sale and inventory is loaded, but the flight is actually really hard to book, and outrageously expensive. Tibet Airlines doesn't have a US website, and even with Google Translate I can't figure out how to use their website. The only online travel agency I can find that allows these flights to be booked is trip.com.
The catch is that fares are outrageous. It seems their cheapest one-way fares in business class are $3,200+, and cheapest roundtrip fares in business class are $4,600+.

I have to imagine they have lower fares than that, especially given the short notice on which they're launching the flight. But that's the best I can find.
This Helsinki to Jinan flight is only the second most interesting flight that Jinan may be getting this year. Even more interesting is that Eastern plans to launch flights from New York to Anchorage to Jinan.
Can anyone find any halfway decent fares on Tibet Airlines' new flight between Jinan and Helsinki?