---
Welcome to my next trip report, covering travel in business class on Qantas and Singapore Airlines, first class on Singapore Airlines and Japan Airlines, and something inbetween on Malaysia Airlines ("Business Suite").
Planning the trip
Ford and I took a trip to Bora Bora (the trip report I just finished up), and this had us returning to San Francisco. As a hobby I always look at award availability (this is how I stay on top of trends), so just out of curiosity, I looked at what award seats were available out of SFO that day.
After all, being based in Miami now I don't get as many Pacific trips in as I want to, and I figured a review trip was in order, given the number of products I want to try.
Well, much to my surprise, Qantas had 787 business class award space from San Francisco to Melbourne the same day. Qantas is extremely stingy with award availability, so I figured that was an opportunity I couldn't turn up. Maybe flying from San Francisco to Miami via Melbourne is the long way to go, but that has never stopped me before. 😉
From there the rest of the trip sort of came together based on airlines I wanted to review. Again, this was solely a review trip, just to review some new products for the first time.
Booking flights
As mentioned above, planning for this trip started when I found Qantas business class award availability from San Francisco to Melbourne. Note that even though American's website shows Qantas award availability, what they show isn't always accurate. In this case I found the space on ExpertFlyer but not American's website, so I had to call to book (American's call center agents see the correct space).
I booked the following for 80,000 American AAdvantage miles plus $20.50 in taxes:
12/12 QF50 San Francisco to Melbourne departing 8:10PM arriving 6:45AM (+2 days) [Business]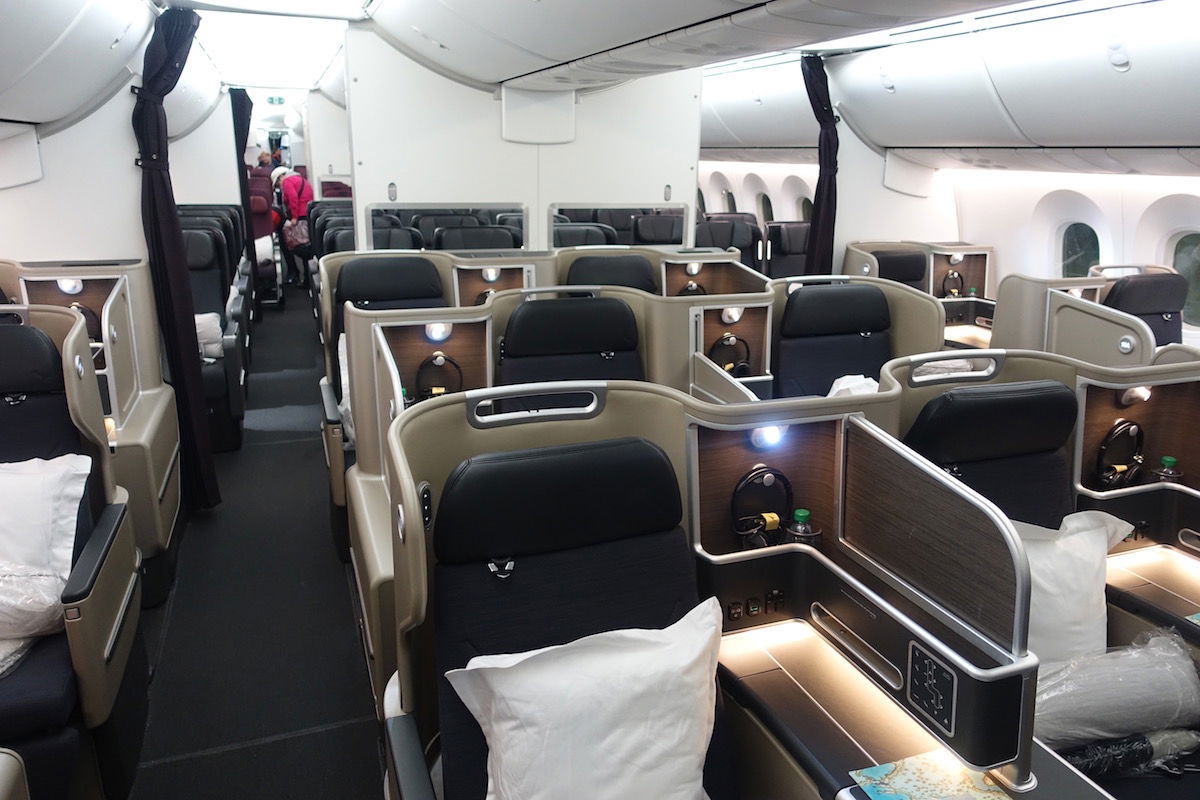 One of my other priorities this trip was reviewing Malaysia Airlines' A350 Business Suite. The airline recently rebranded their first class as Business Suite, and I was curious to give it a try. They fly the A350 primarily to London and Tokyo, and I only saw availability to Tokyo for my dates.
I booked the following for 40,000 American AAdvantage miles plus $25.70 in taxes (I'd note that's quite a good deal, given that this is a seven hour flight):
12/16 MH70 Kuala Lumpur to Tokyo departing 9:40AM arriving 5:30PM [Business Suite]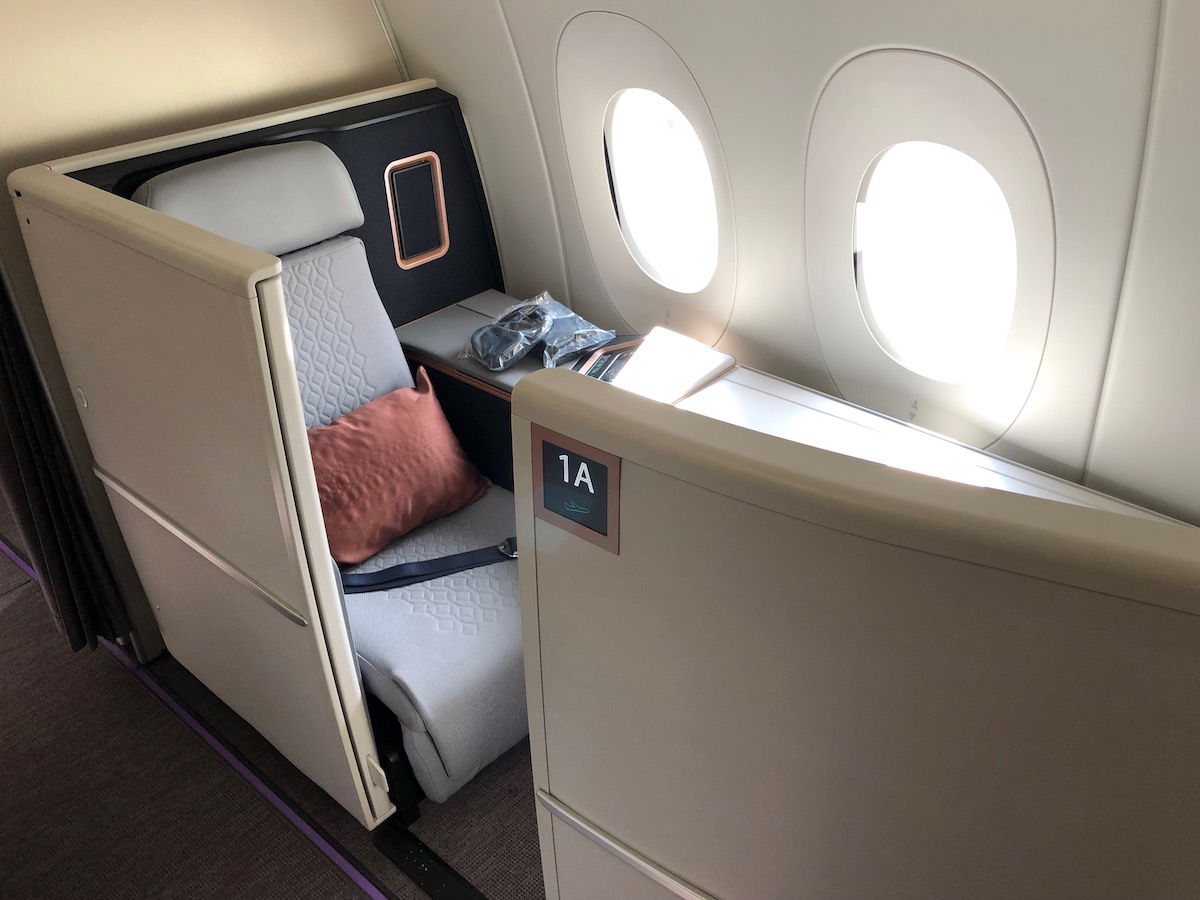 As you can see, I then had to get from Melbourne to Kuala Lumpur. At this point I was booking very close to departure, and managed to find award seats in Singapore Airlines' new 777-300ER first class, featuring just one row of seats.
I booked the following for 80,000 Singapore Airlines KrisFlyer miles plus $67.11 in taxes:
12/15 SQ238 Melbourne to Singapore departing 10:35AM arriving 3:15PM [First]
12/15 SQ115 Singapore to Kuala Lumpur departing 6:40PM arriving 7:40PM [Business]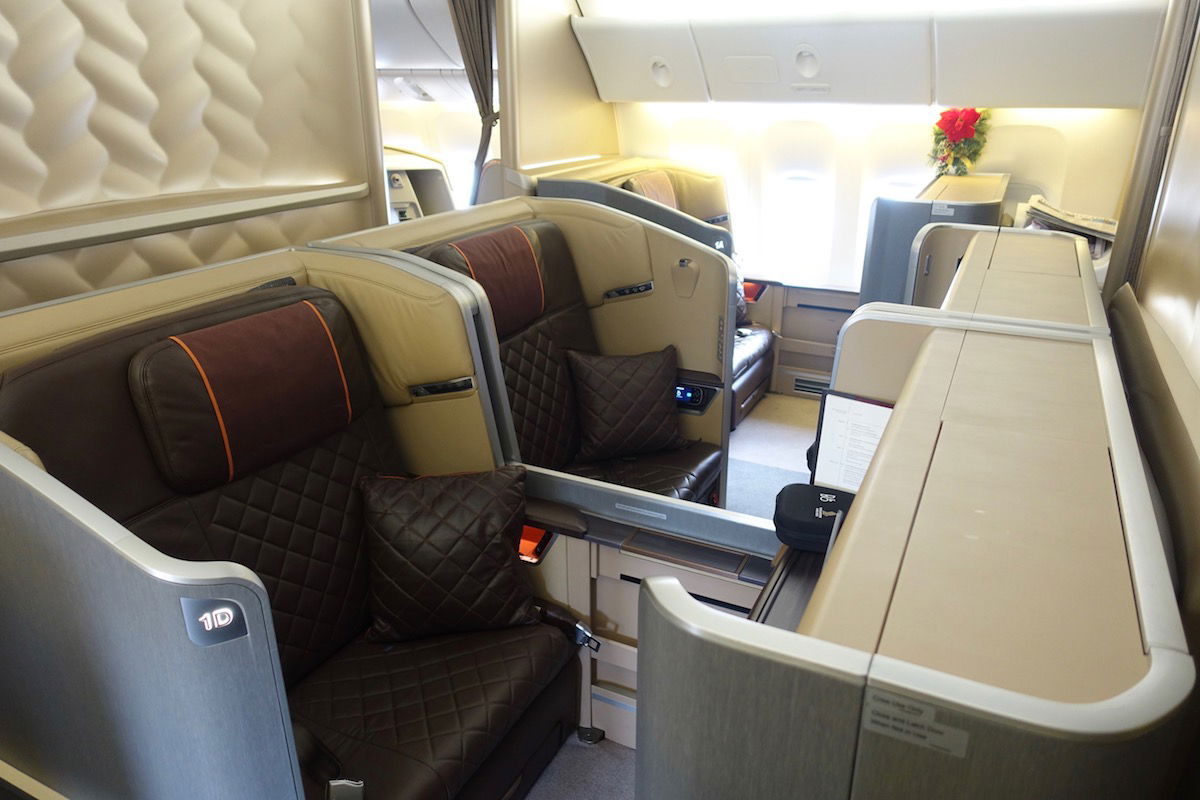 Lastly I had to fly from Tokyo back to the US, and I found award availability in Japan Airlines' first class. While I had flown Japan Airlines first class before, it had been several years, so I was curious how the product was holding up.
I booked the following for 70,000 Alaska Mileage Plan miles plus $52.43 in taxes:
12/17 JL10 Tokyo to Chicago departing 10:50AM arriving 7:30AM [First]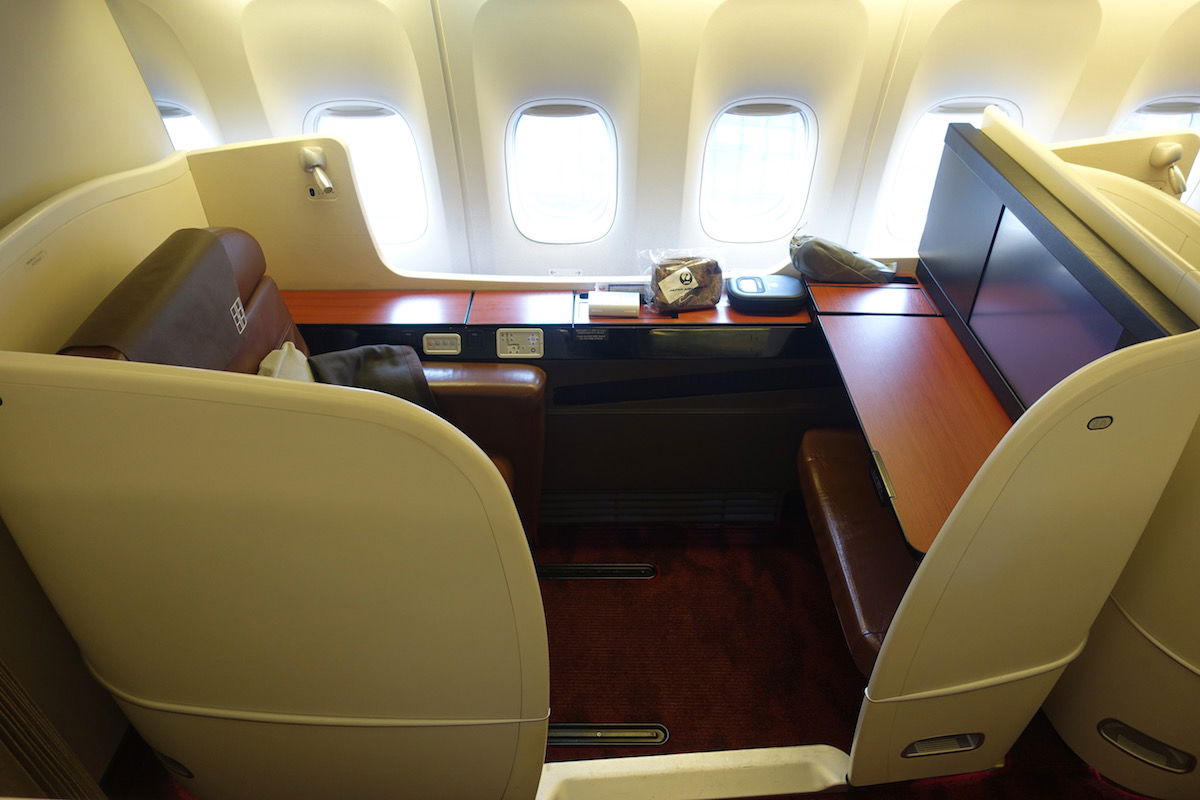 In the end, my routing looked as follows: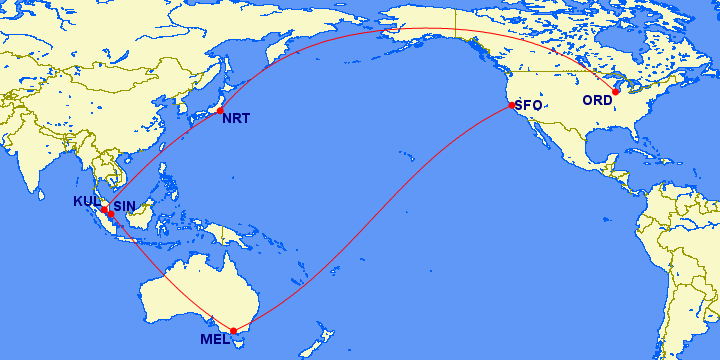 Booking hotels
While this trip spanned about five days, I was only spending three nights in hotels. First I had a night in Melbourne, then I had a night in Kuala Lumpur, and then I had a night in Tokyo.
In Melbourne I decided to book the Sheraton. I needed one more Marriott stay to requalify for Ambassador Elite status, and based on that, this seemed like the best option. The rate for my one night stay was 145USD.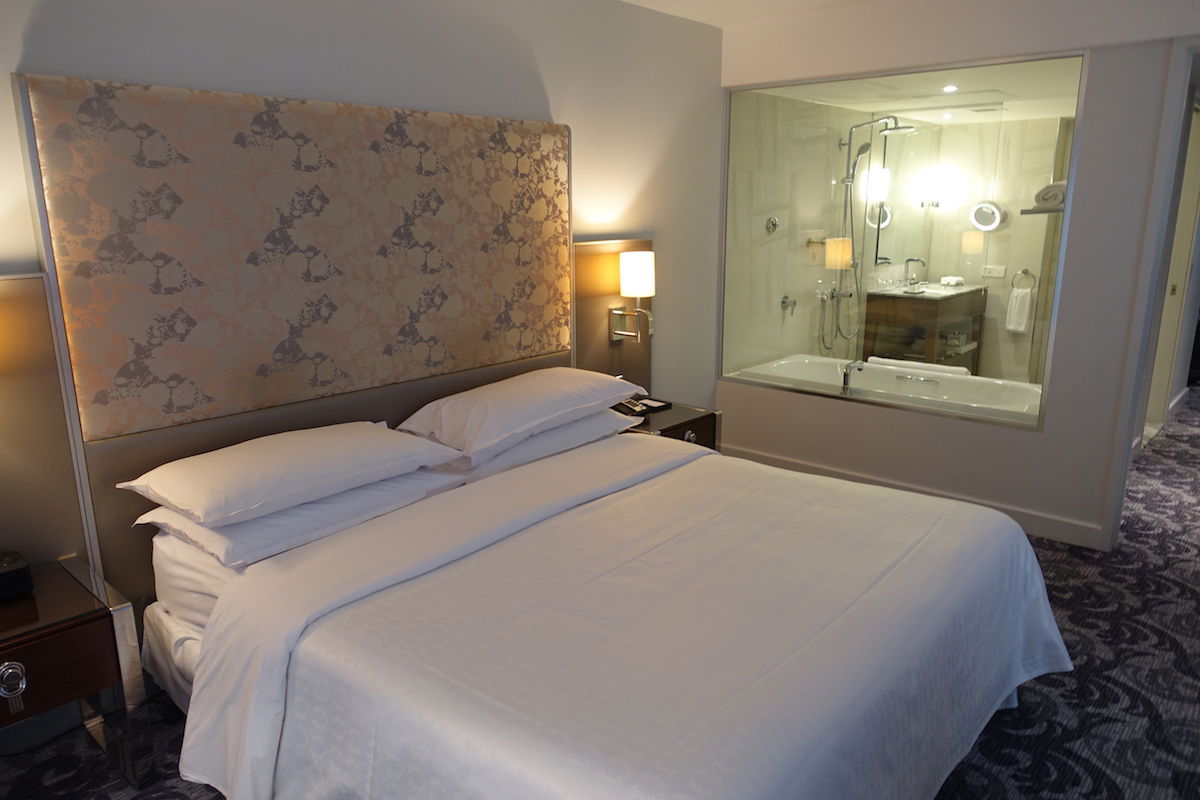 Then in Kuala Lumpur I just had a fairly quick overnight, as my inbound flight arrived shortly before 8PM, and my outbound flight departed shortly before 10AM. Kuala Lumpur has quite a few good hotels, and while I was tempted to return to the St. Regis Kuala Lumpur, I decided to book something closer to the airport.
Specifically, I booked the Sama-Sama Express KLIA, which is the airside transit hotel at the airport. I wanted to review Malaysia Airlines' new lounges and get to the airport early anyway, so this seemed like the most convenient option. I booked a 10 hour block, which cost ~111USD.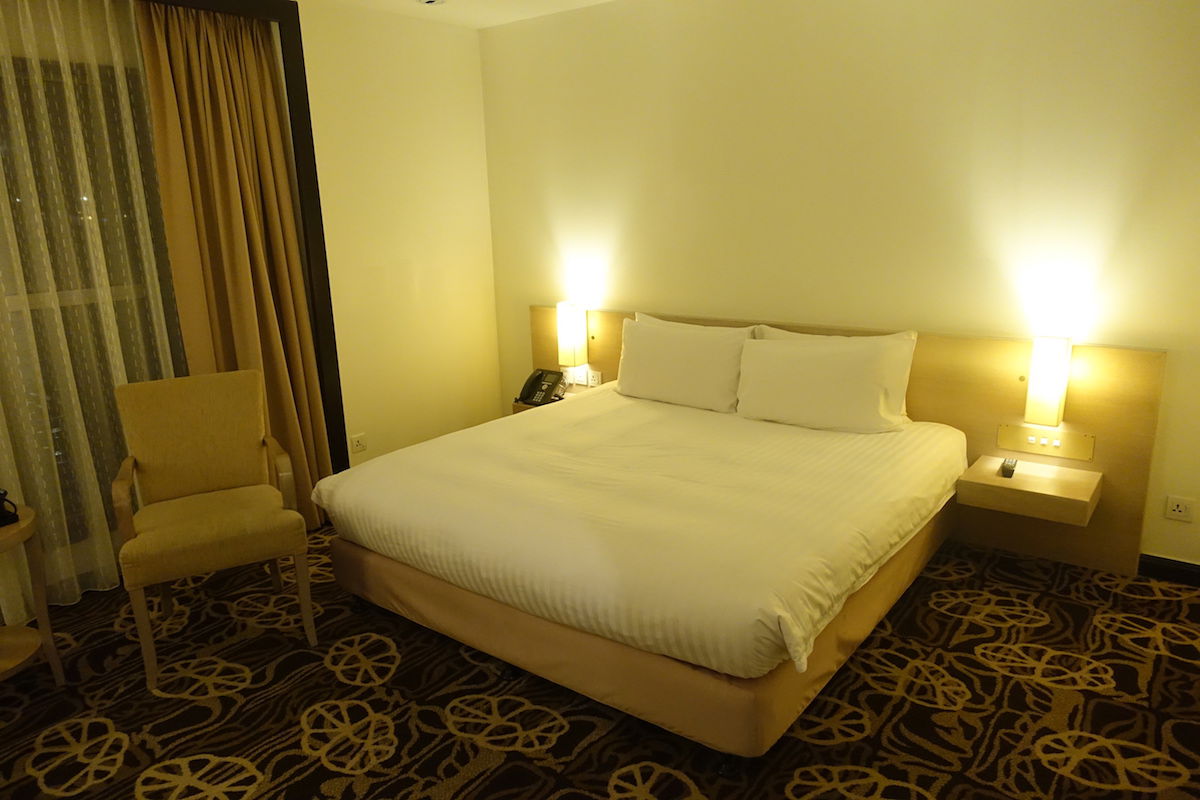 In Tokyo I just decided to stay at the Hilton Narita, since I had a quick overnight. The rate was ~120USD. I won't be reviewing the Hilton Narita this time around, as I've done so in the past.
Bottom line
I always enjoy these whirlwind review trips, and this trip was no exception. I'm especially happy that I was able to review some products that have been on my list for quite a while, like Qantas' 787 business class and Malaysia's A350 first class (or whatever you'd like to call their forward cabin). Truth be told, on this trip all the flights were roughly what I was expecting, which often isn't the case.
I'll also be reviewing quite a few lounges.
Thanks for reading, and stay tuned!