(Update: I was able to experience British Airways new business class on the A350, see here for a full review!)
This should prove to be an exciting year for the business class products of the UK's two global airlines. British Airways and Virgin Atlantic will both be taking delivery of their first Airbus A350s this summer, and in both cases the airlines are introducing all new business class seats.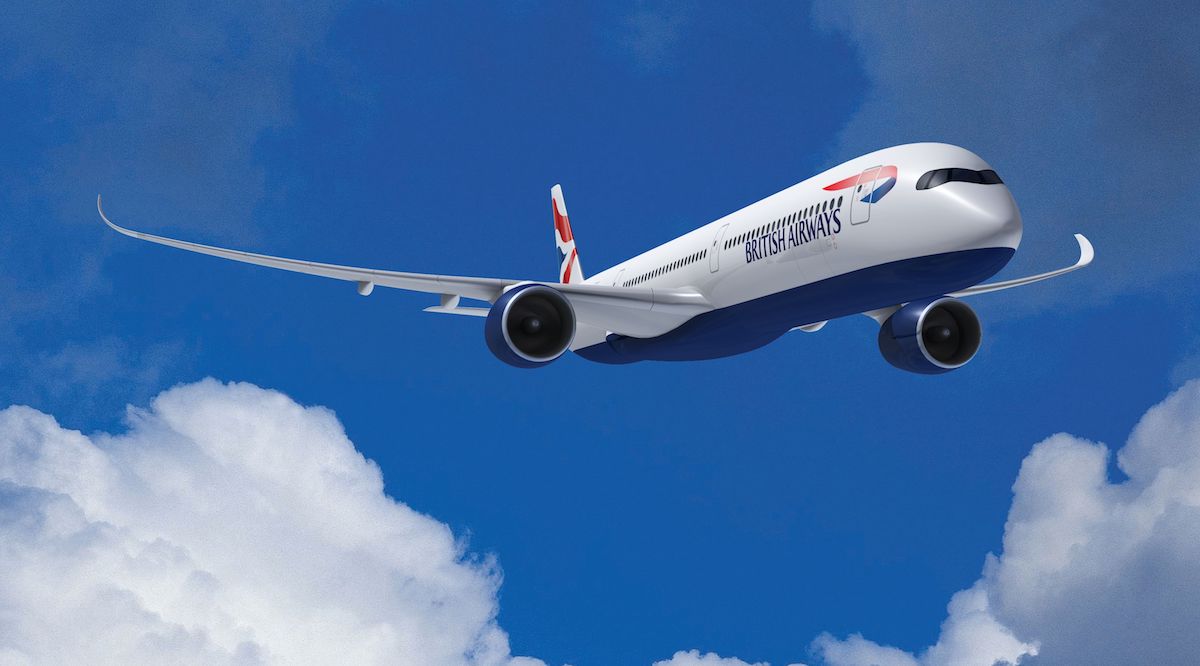 For both airlines these are so long overdue. British Airways has up to eight seats per row in business class on their planes, which is so uncompetitive nowadays. Meanwhile Virgin Atlantic has herringbone seats, which are also no longer competitive.
Both airlines have been tight-lipped about what we should expect from their new business class products, though.
In the case of British Airways, all they've revealed about the new seat so far is that it will:
Be larger, with direct aisle access from every seat
Feature gate-to-gate entertainment
Feature increased privacy and stowage
Well, today British Airways has revealed their first-ever pictures of the new Club World seat. Unfortunately they're mostly really close-in picture. So they're teasing, but clearly don't want to reveal what the product actually is.
Here are the four pictures they've shared on social media: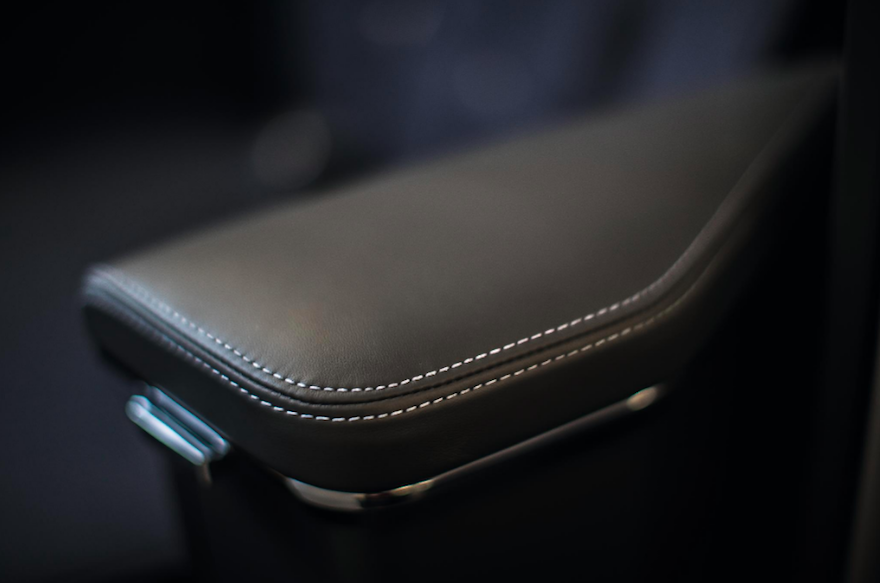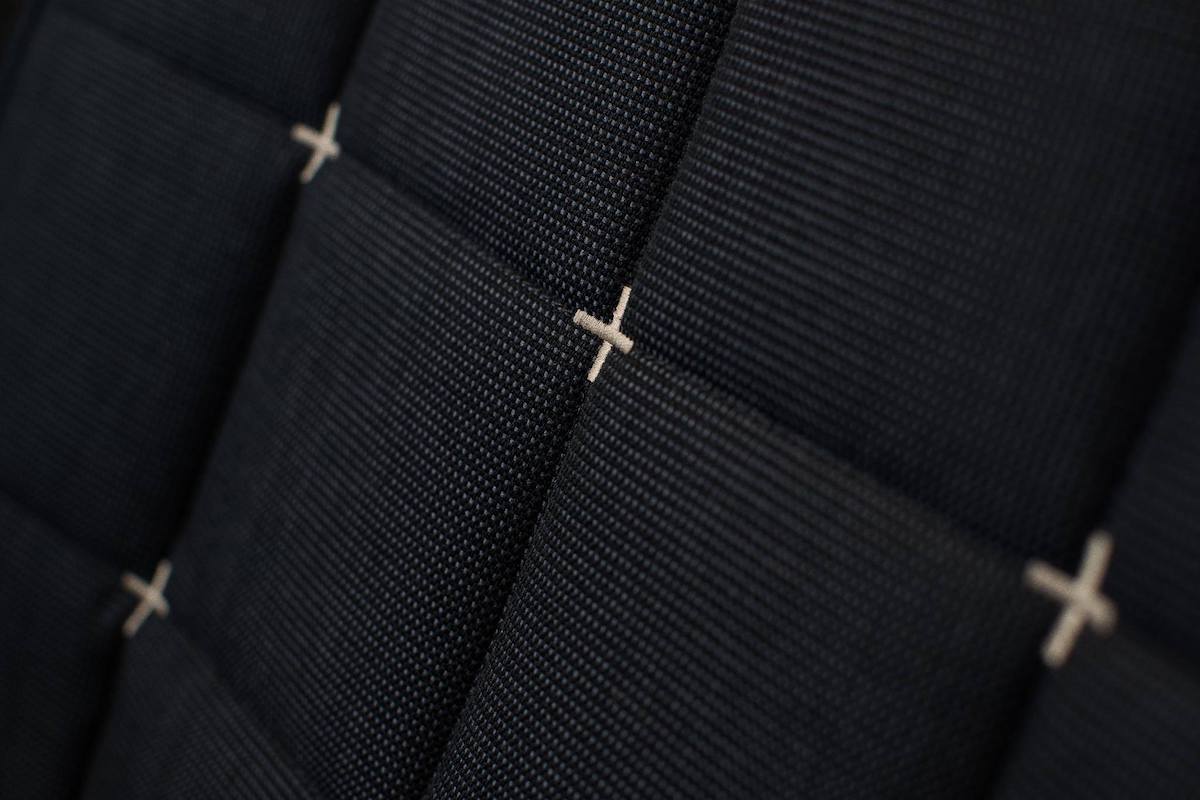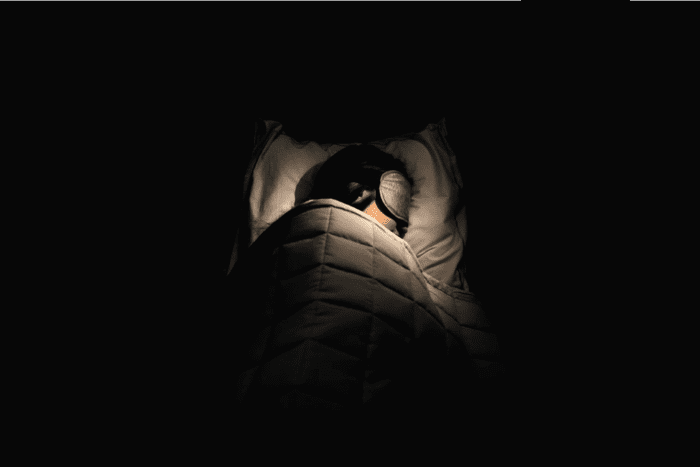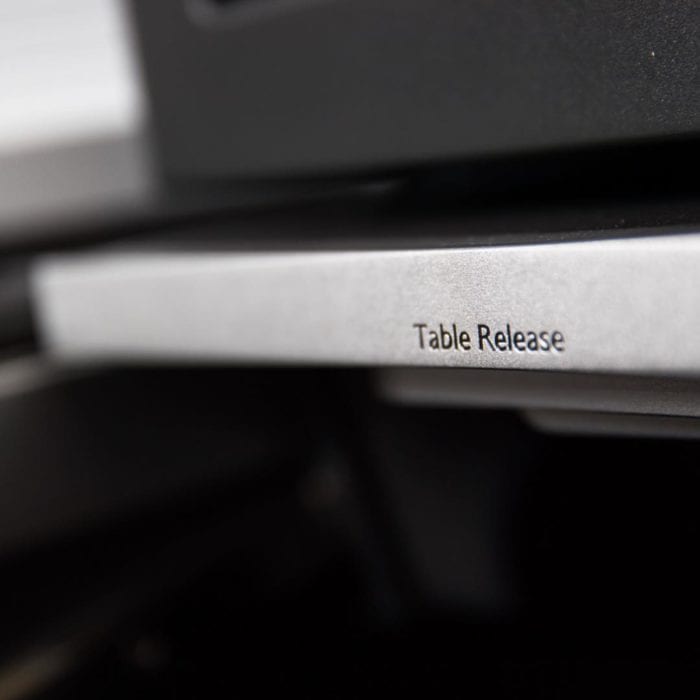 On the surface this isn't terribly revealing, though I do have some observations based on two pictures:
The armrest picture has a button that either lowers it, or it's possible that the button "pops open" the armrest and reveals storage
The table release picture suggests that the tray table slides out from in front of the seat, rather than from the side
Maybe I'm over analyzing this (actually, obviously I am), but this means to me that the airline won't be going with a traditional staggered configuration, which is what many of us suspected they'd choose. Why do I say that? Because staggered seats don't typically have armrests that are curved like that, and the tray tables don't typically pop out from in front. Below are a few pictures, just to give some examples.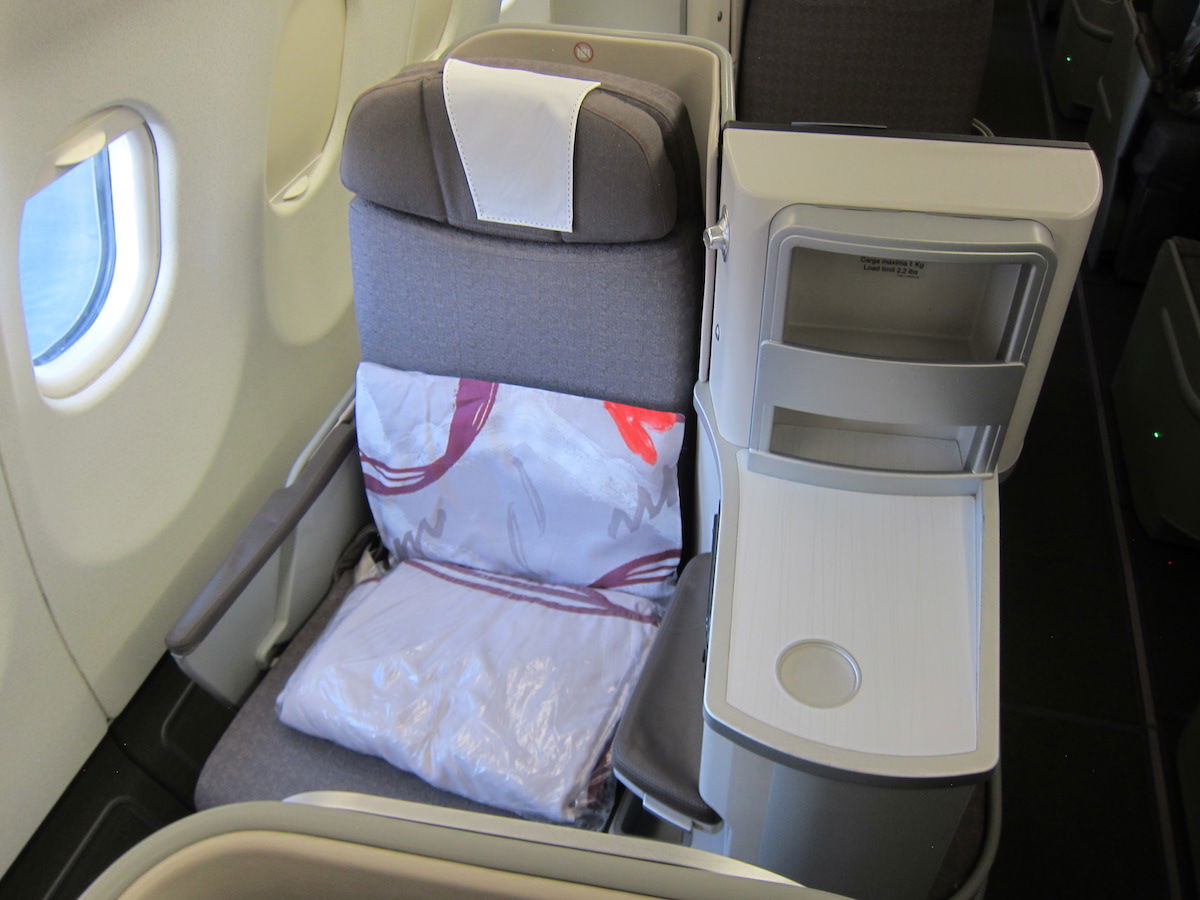 Iberia's A340 business class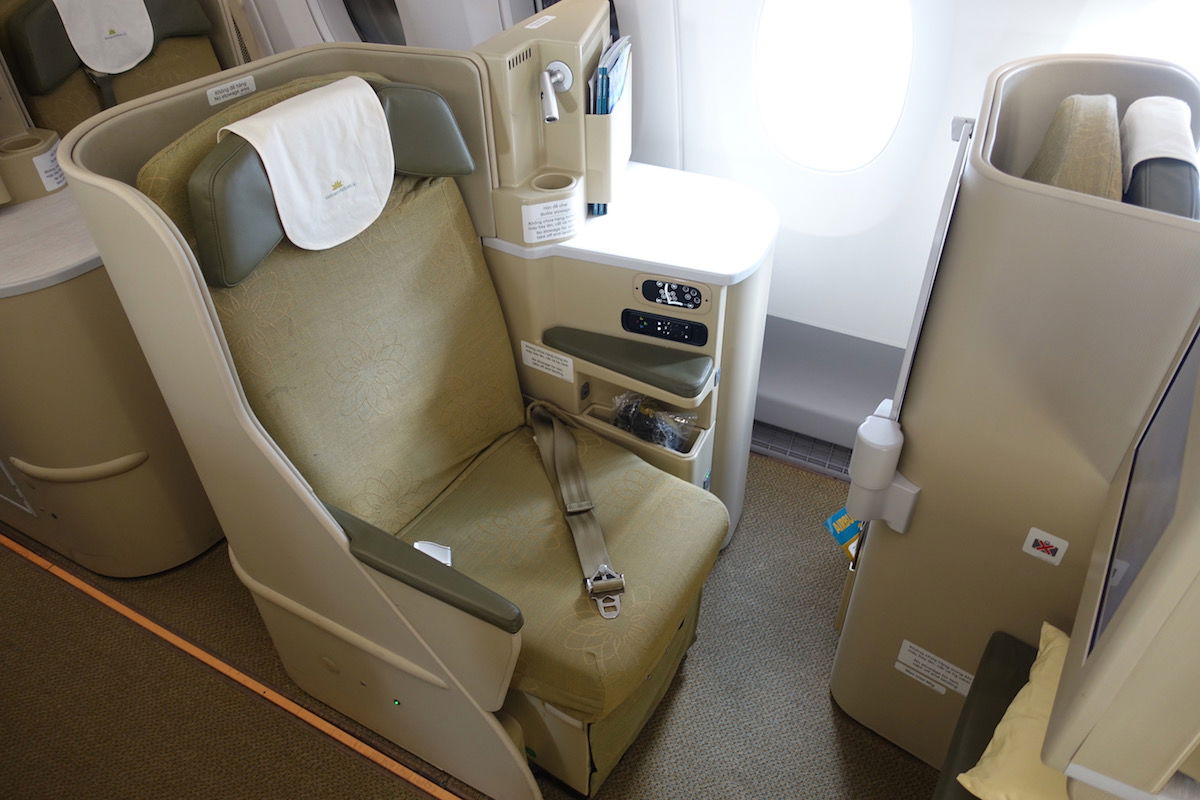 Vietnam Airlines' A350 business class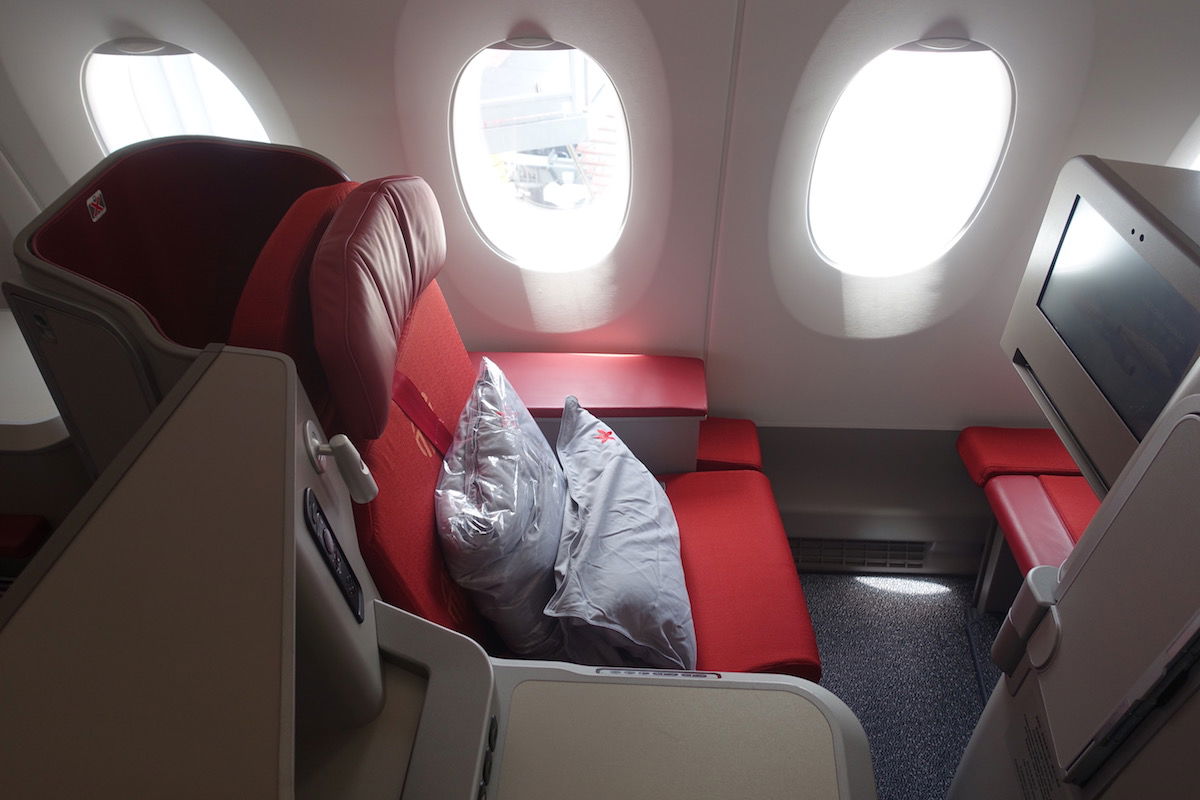 Hong Kong Airlines' A350 business class
When I saw the picture, the first thing that came to mind was a B/E Aerospace Super Diamond seat, which has both an armrest and tray table like that. For example, below is a picture of an American 787-9 business class seat. Notice the armrest at the bottom right (which is lowered in the picture).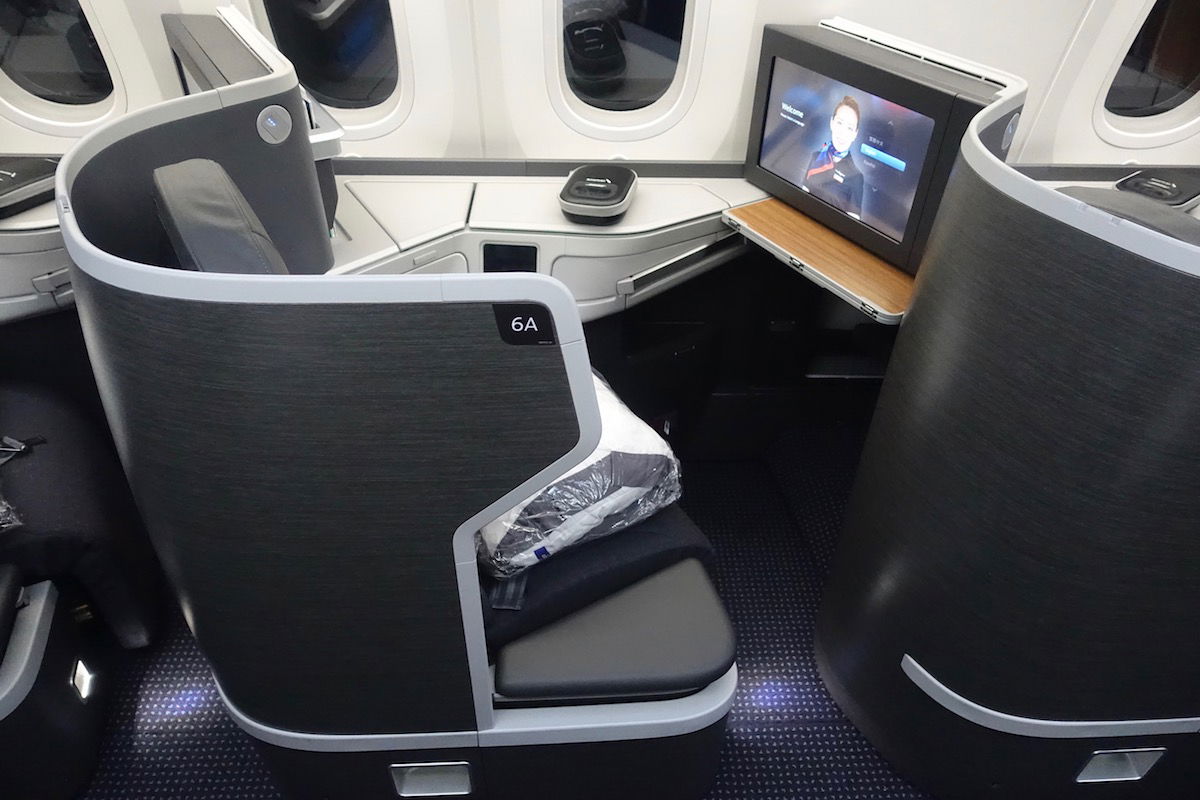 American's 787-9 business class
Here's what it looks like when open: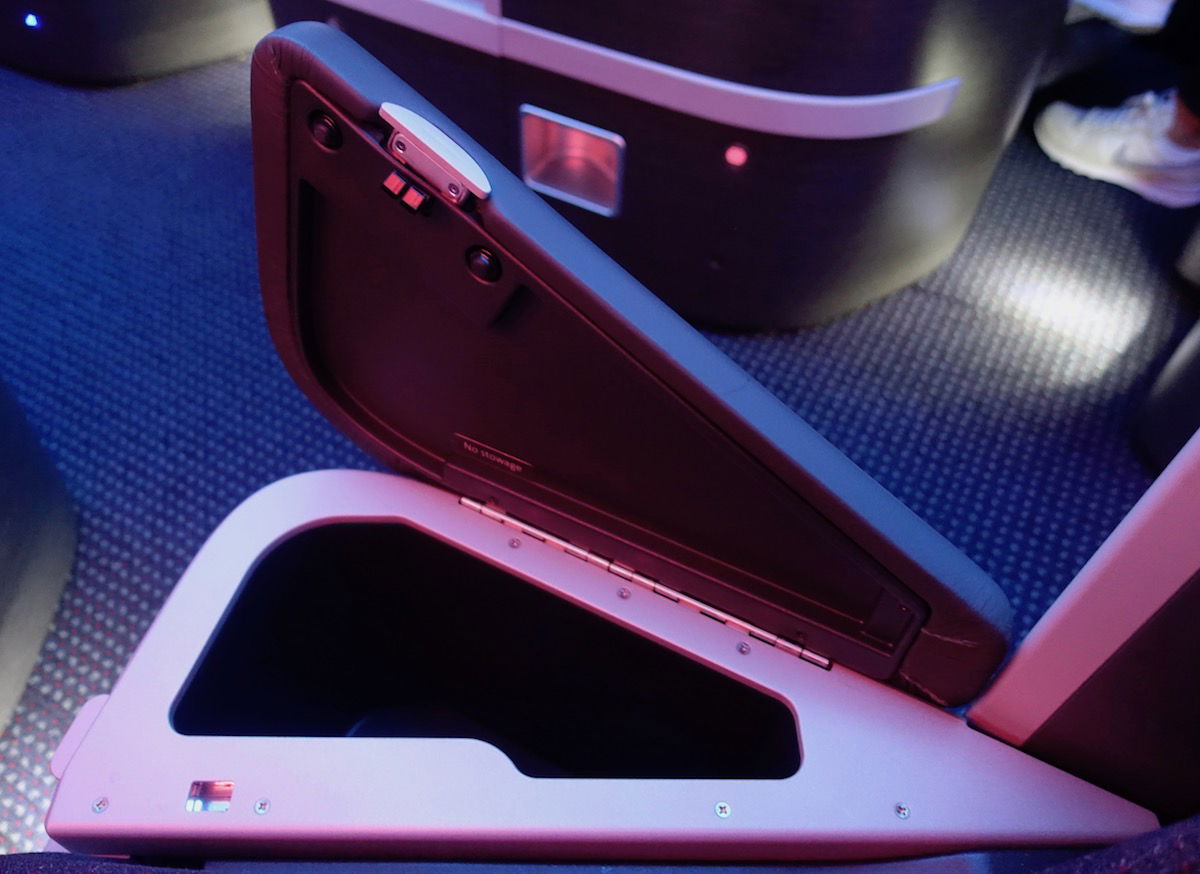 American's 787-9 business class
Also notice the similar tray table, which is above the footwell.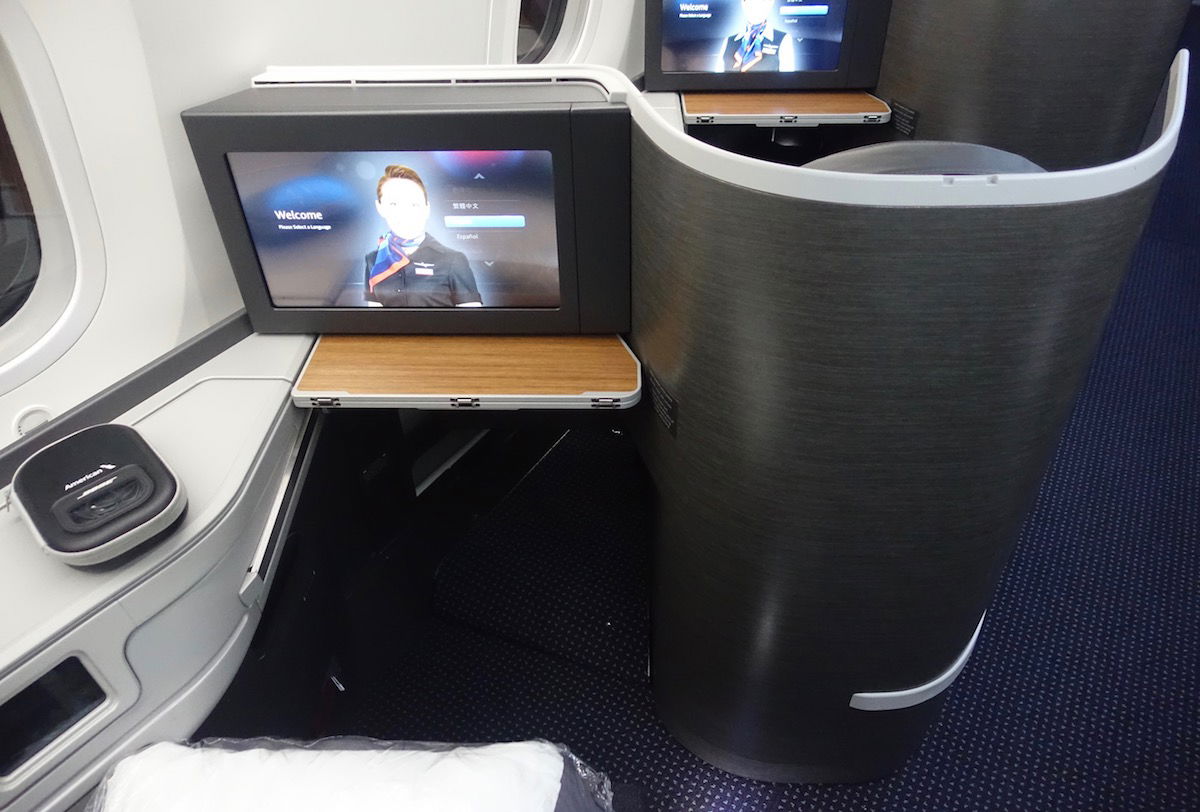 American's 787-9 business class
Don't get me wrong, I'm not suggesting British Airways is necessarily going to choose a reverse herringbone seat, but rather think that these pictures are a clue that something along the lines of a reverse herringbone seat is more likely than something along the lines of a staggered seat.
The one other seat concept I could potentially see them going for based on these pictures are seats from Stelia Aerospace, similar to what Singapore Airlines and Turkish Airlines have on their 787s. These seats have tray table releases that look similar to the pictures, though the armrests don't quite look the same to me.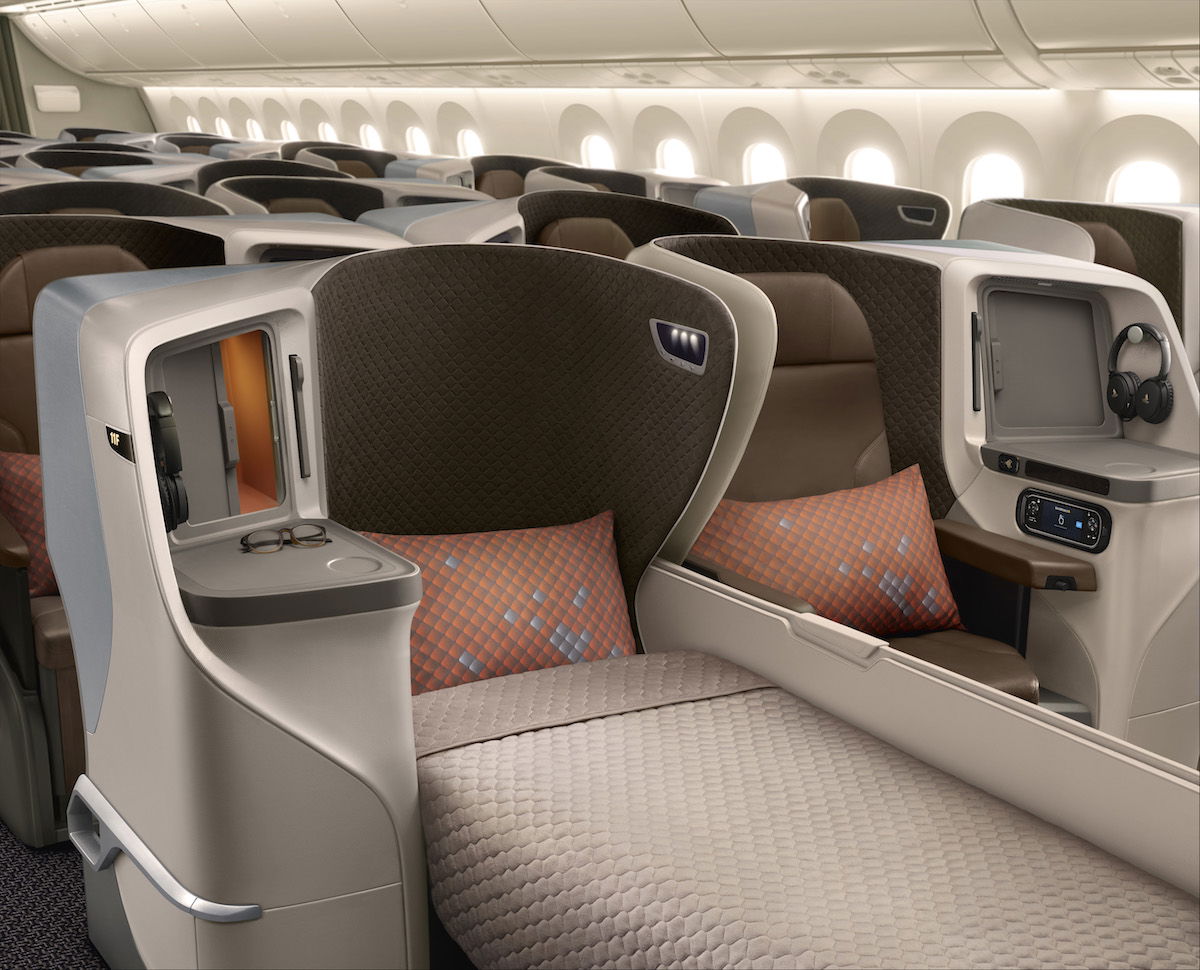 Singapore's 787-10 business class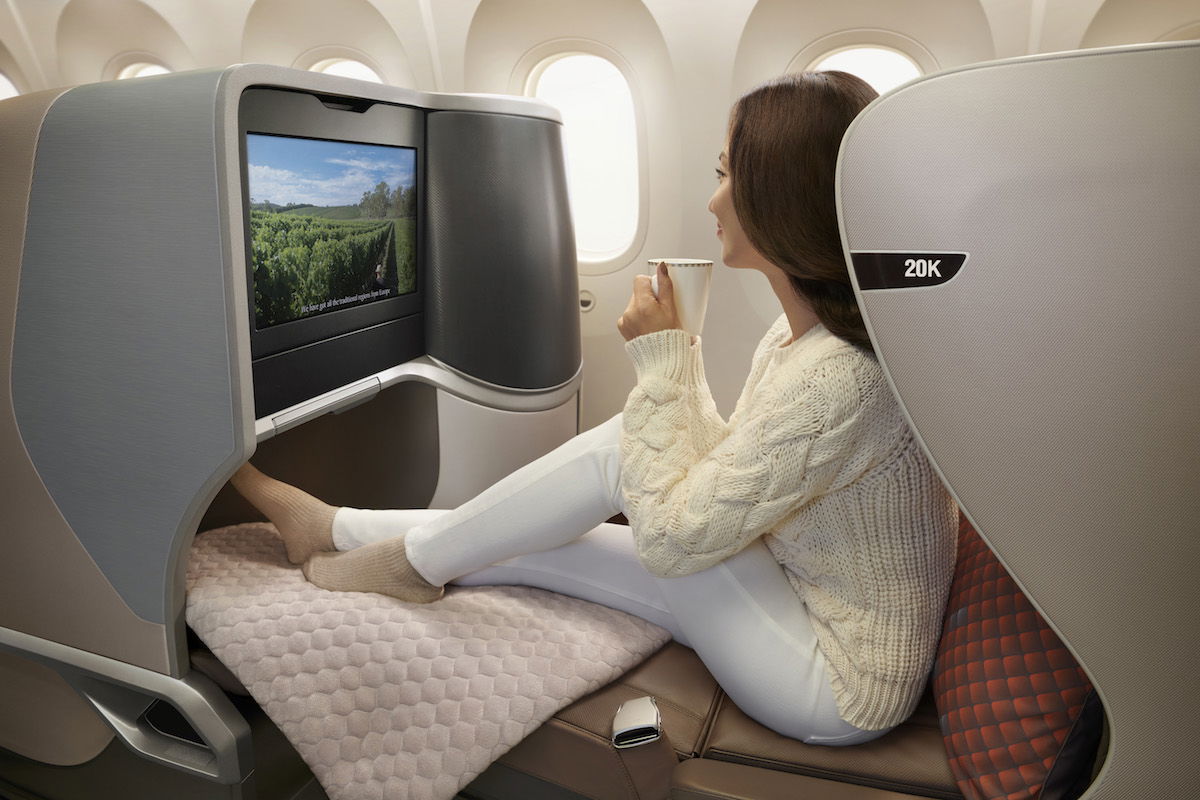 Singapore's 787-10 business class
While British Airways says they're introducing a customized seat, I question to what extent it's truly customized, rather than them just putting their own touches on an existing seat.
Hopefully they reveal the seat in the next couple of weeks!
If I were a betting man, I'm now leaning towards them just going with some sort of reverse herringbone seat, based on the armrest and tray table. I could be totally wrong, though, and that's not what I was expecting all along.
Anyone have any guesses based on the pictures that British Airways shared?