Update: The Boeing 737 MAX has been grounded worldwide, pending investigation. Boeing released a software update on May 17, 2019, but it's unclear what the exact recertification processes will look like.
---
This morning an Ethiopian Airlines 737 MAX 8 crashed shortly after takeoff from Addis Ababa, while enroute to Nairobi. This is incredibly tragic, as nearly 160 lives were lost.
This has raised a lot of questions, given that this is the second Boeing 737 MAX crash in a matter of months (last October a Lion Air 737 MAX crashed, killing 189 people). The point of this post isn't to speculate, but rather to answer some of the questions that a lot of people have been asking following this alarming news.
A lot of people have been left wondering if it's safe to fly the 737 MAX, and have also wondered if Boeing may ground the 737 MAX following this incident.
As much as I've seen every episode of "Air Crash Investigation," I'm not a commercial pilot, and I'm not an aircraft investigator. So my commentary is simply limited to the facts of what happened, and answering some of the most common questions I've seen.
What is the 737 MAX?
The Boeing 737 is the most popular commercial plane in the sky, and over 10,000 of them have been produced. Over time aircraft technology evolves, and the 737 MAX is also supposed to be the most advanced.
The 737 MAX entered commercial service in 2017. So far there are about 350 of them flying for various airlines, with over 5,000 additional 737 MAX aircraft on order.
What makes this plane better than past versions is that it's more fuel efficient. That means the plane has lower fuel burn and can operate longer flights than previous versions of the plane. On the surface this is a win-win, since it allows airlines to operate flights are longer and less expensive.
How can you tell if you're booked on a 737 MAX?
There are a few variants of the 737 MAX, the most common of which are the 737 MAX 8 and 737 MAX 9 (the -8 and -9 indicate the size of the plane).
When you're booking a 737, you should see that it mentions the word "MAX" somewhere on the booking page. Alternatively, if you see an "M" in the aircraft code, chances are that the flight is operated by a 737 MAX.
For example, American designates these planes as "7M8" (with the "7" standing for 737, "M" standing for Max, and "8" standing for the variant of the plane).
If you're at an airport and are trying to spot the 737 MAX, the easiest way to tell it apart from other planes is by looking at the engines. Notice how the back of the engines has a "zig-zag" pattern. That's something you'll only notice on the 737 MAX, and not on other 737 variants (the 787 and 747-8 have similar style engines).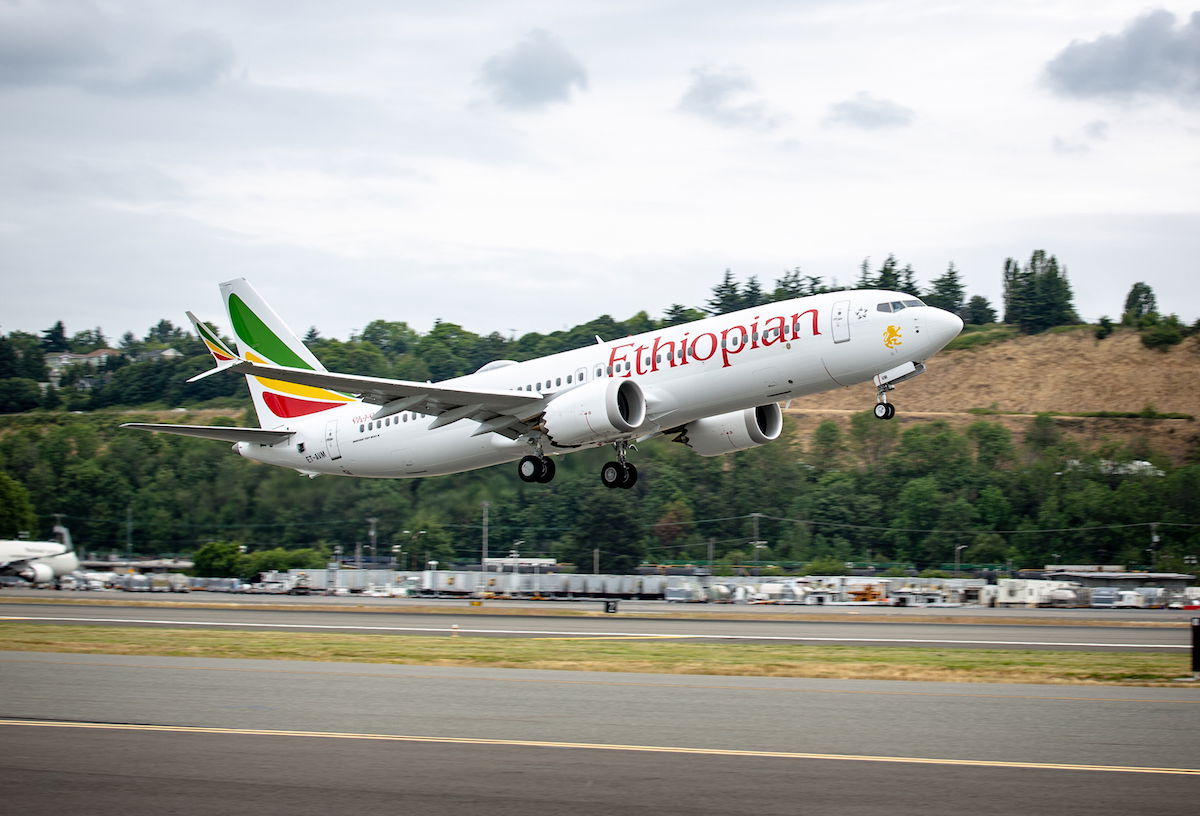 You'll notice that the 737 MAX also has the distinctive split winglets. However, note that other 737s are also being retrofitted with these in the meantime. So if the plane doesn't have these then it's definitely not a 737 MAX, though the inverse isn't true.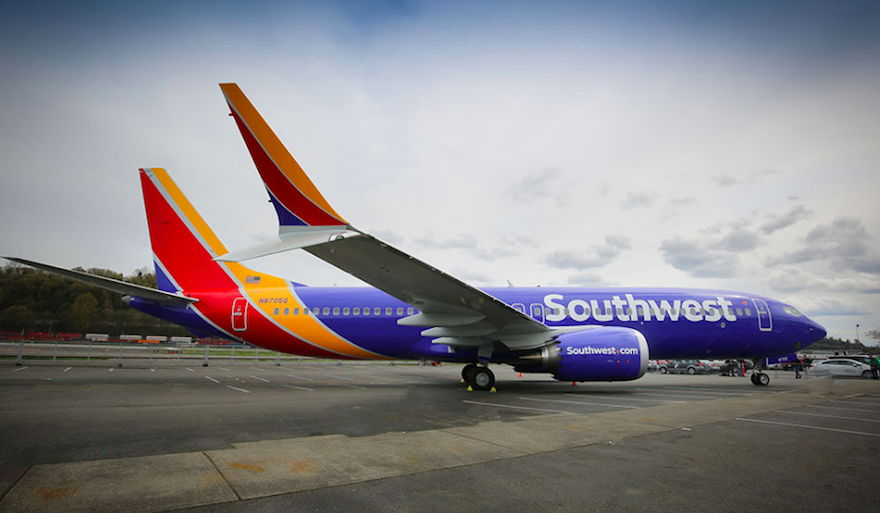 What's alarming about the two 737 MAX crashes?
We've now seen two 737 MAX aircraft crash just months apart. While the full investigation hasn't been completed on the first accident, and the investigation on today's accident is just started and will likely take months (if not years), what we know is that in both cases the planes crashed on the climb out and had unstable vertical speed (suggesting that the pilots lost control of the aircraft). The focus of the investigation is figuring out why that happened.
Note that after the first 737 MAX crash, Boeing issued an update to their pilot procedure for the plane.
Rather alarmingly, Boeing made changes to the flight control system of the 737 MAX, where the plane automatically pushes the nose of the aircraft down when a sensor indicates that the plane is nearing a stall. This is different than the system on previous 737s, and many pilots said they were left in the dark with this (including American and Southwest pilots, as those airlines also fly these planes).
As the head of Southwest's pilot union explained a few months ago, pilots were "kept in the dark" regarding this:
"We do not like the fact that a new system was put on the aircraft and wasn't disclosed to anyone or put in the manuals.

Is there anything else on the MAX Boeing has not told the operators? If there is, we need to be informed."
Is the 737 MAX safe?
I don't think anyone can definitively answer that question. There are lots of questions that everyone is asking (including investigators):
Does the plane have a design flaw that hasn't been properly addressed?
Have pilots not properly been trained on the 737 MAX, given the differences between it and other 737 variants?
Are these just two unrelated incidents, and the double 737 MAX crash is a very bad coincidence?
However, at this point I don't think anyone can say with 100% certainty that there's nothing at all wrong with the design and/or pilot training on the 737 MAX in comparison to other planes. In other words, I'd be surprised if anyone could claim that there's not a possibility that another 737 MAX could have a similar accident (after all, it has happened twice now).
One of the reasons aviation is so safe is because airlines and authorities learn from every single incident. We now have one of the most modern planes in the world having had two accidents months apart, and there's no doubt lessons haven't fully been learned yet, since the investigations aren't yet complete.
Is that sufficient reason to ground the fleet? We'll see.
Are airlines letting you rebook if you're on a 737 MAX?
As of now, no airline has issued a travel waiver for flying the 737 MAX. Furthermore, no airline has made the decision to ground all of their 737 MAX aircraft yet.
If you're extremely uncomfortable about flying the 737 MAX, I don't think it's unreasonable to call the airline and ask to be rebooked on another flight. Even without an official waiver, this seems like a situation in which a supervisor could make an accommodation.
Until there's more information, I wouldn't consider it paranoia to be concerned about flying the plane.
Would I fly the 737 MAX?
Would I be willing to fly a 737 MAX at this point? Yes, probably. That's simply because I think even the least safe way of flying is safer than other forms of transportation. It's also why I don't choose airlines based on their safety records.
That being said, would I feel as comfortable on it as other planes? No, probably not, because we've had two major incidents and don't have a full sense of what happened.
It will be interesting to see if travel waivers are issued, or if airlines ground these planes.
Bottom line
Commercial aviation is incredibly safe, and that's because the aviation community learns from every single accident. A horrible accident happened today, and that's heartbreaking.
With another 737 MAX having crashed just months prior, hopefully Boeing and the relevant authorities can quickly complete an investigation and figure out if something is fundamentally wrong with the plane and/or pilot training, or if this is largely a very bad coincidence.
It will be interesting to see if in the meantime these planes are grounded.
Would you feel comfortable flying a 737 MAX at this point?