Lufthansa Group has just placed an order for 40 additional aircraft, including 20 Boeing 787-9 aircraft, as well as an additional 20 Airbus A350-900 aircraft.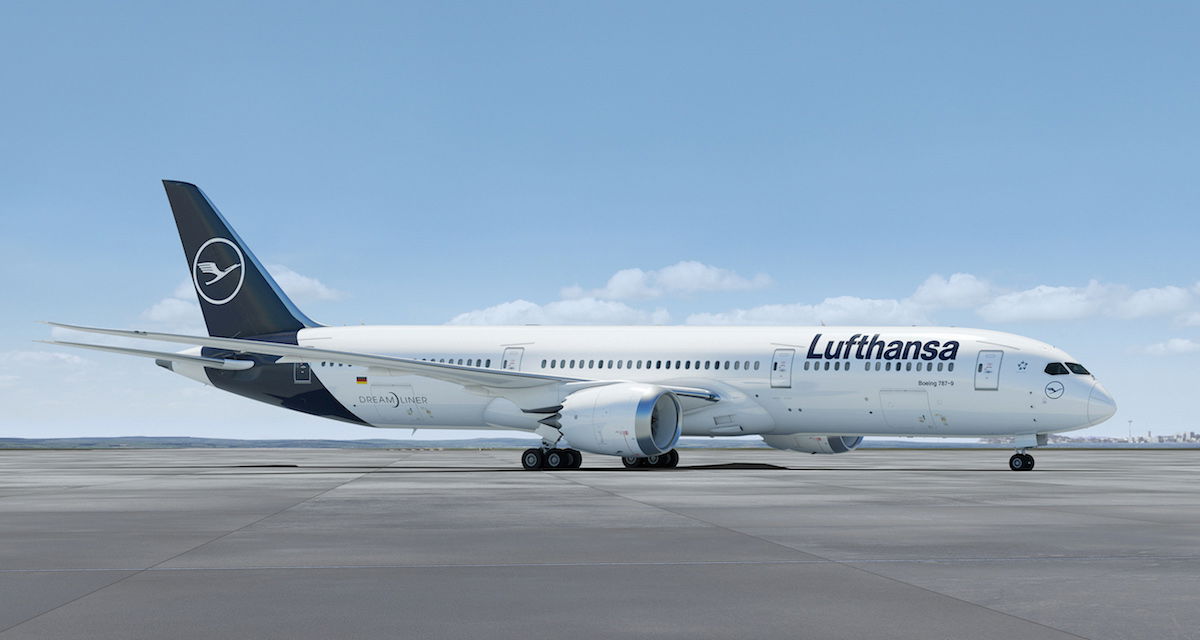 Lufthansa 787-9
Lufthansa Group expects to take delivery of these planes between late 2022 and 2027. The intention is that these planes will primarily be replacing their four engine aircraft (which include A340s, A380s, and 747s).
The list price for these 40 aircraft is 12 billion USD, though as usual, you can expect they got a significant discount, and the actual price paid isn't being disclosed.
Lufthansa Group says that the decision regarding which airline will deploy the aircraft and at which hub will be made at a later date.
Since they say that the intention is primarily to replace four engine planes, it seems to me like most of these planes are going to Lufthansa and Swiss, since Austrian doesn't operate any four engine widebodies.
However, Austrian's fleet is also getting older, and consists of 767s and 777s. Personally I should see them splitting the 787-9 order between Austrian and Swiss, and then sending the A350-900s to Lufthansa, to keep some fleet consistency there.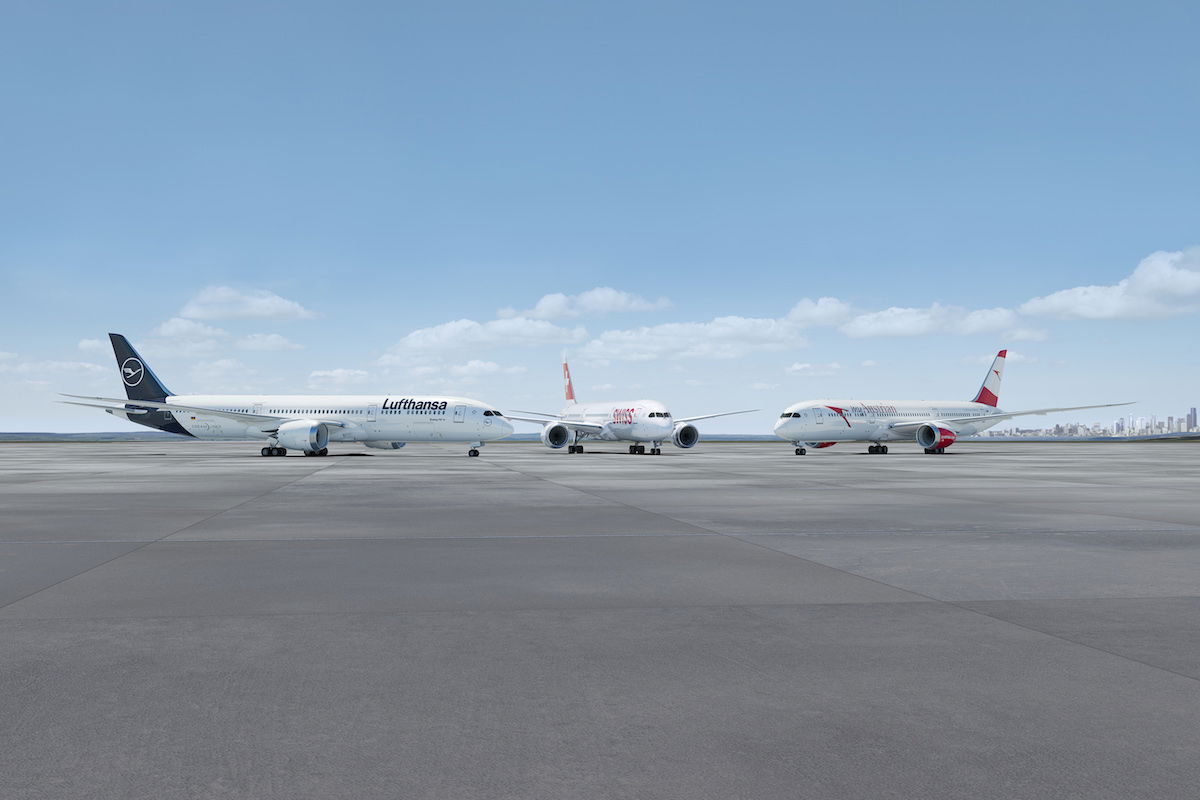 It's interesting to note that:
Lufthansa has already ordered 25 Airbus A350-900s, which will be delivered through 2023, so these 20 A350 orders are on top of that
Lufthansa has already placed an order for 20 Boeing 777-9s, which will be delivered between 2020 and 2025
Lufthansa will be selling six of their 14 Airbus A380s back to Airbus in 2022 and 2023, using these newly ordered planes to replace them; Lufthansa hasn't disclosed the price at which they're selling the planes to Airbus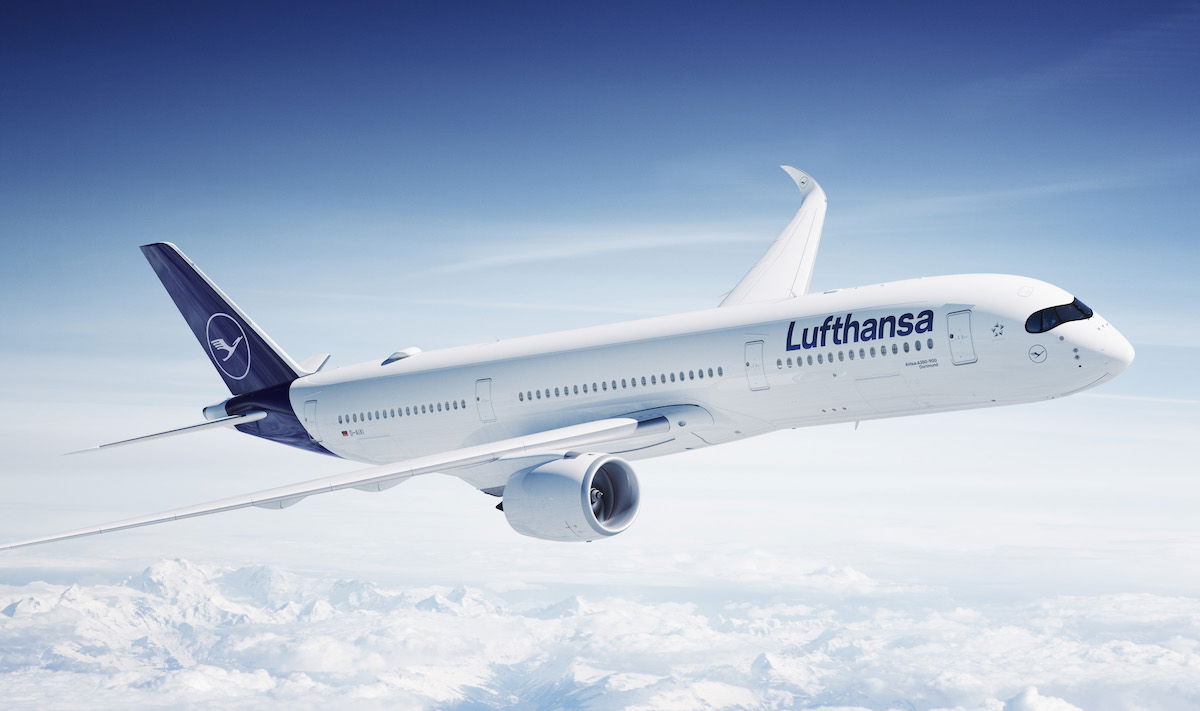 Lufthansa A350-900
The CEO of the Lufthansa Group had the following to say regarding this order:
"By replacing four-engine planes with new models, we are laying a sustainable foundation for our future in the long run. In addition to the cost-effectiveness of the A350 and B787, the significantly lower CO2 emissions of this new generation of long-haul aircraft was also a decisive factor in our investment decision. Our responsibility for the environment is becoming more and more important as a criterion for our decisions."
Bottom line
It's great to see Lufthansa Group invest in a fuel efficient fleet going forward. It's especially interesting to see the airline split their order between the 787 and A350.
I will be sad to see Lufthansa retire more of their four engine planes, given that I can't imagine they'll offer first class on their 787s and A350s.
On the plus side, at least all of these planes should feature Lufthansa's new business class.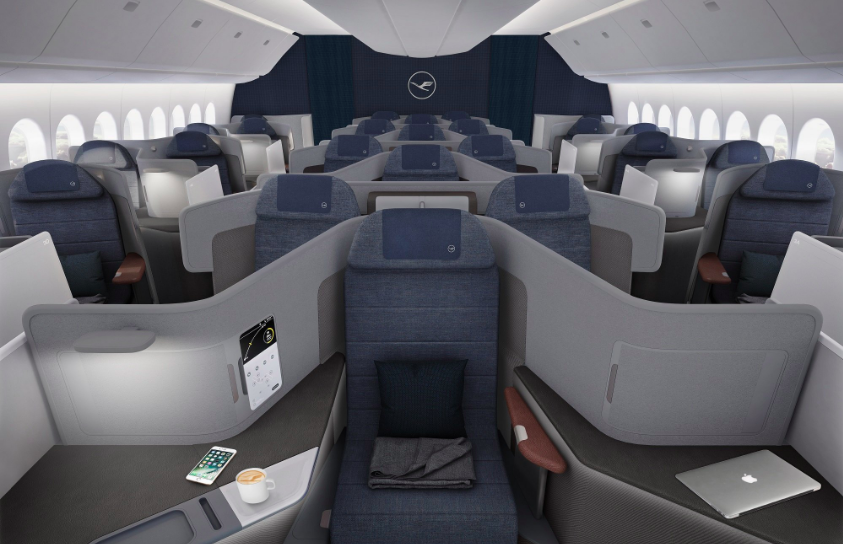 I also find it quite interesting that they've sold six A380s back to Airbus. I'm not sure Airbus will really be able to do much with them, given the lack of a secondhand market. Rather I imagine this was just a condition of the A350 order, and they could make it work in a mutually beneficial way.
What do you make of Lufthansa Group's widebody aircraft order?