I've spent this week on the ground recovering from my trip to South Africa and catching up on work. It has been an exciting week in our little world, between increased credit card offers and the fun drama, in particular involving Qatar Airways' inaugural flight to Atlanta.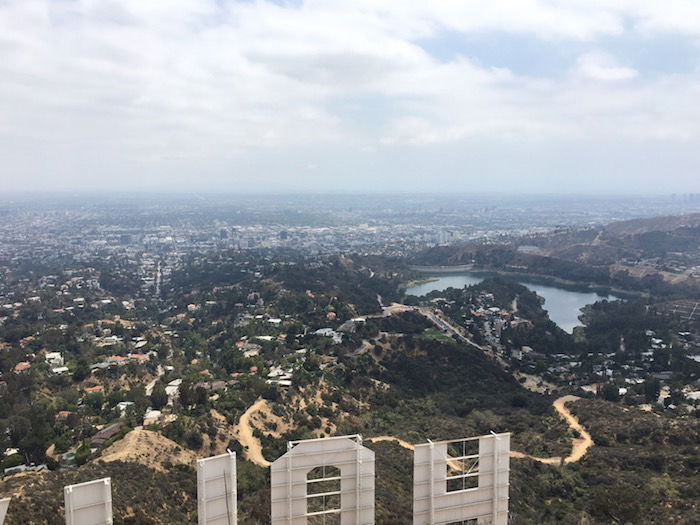 I won't be traveling internationally for a couple of weeks as I'm waiting for my Russian visa to be processed, though I have a good amount of domestic travel coming up. Then my next major trip will be to Longyeabyen and Russia!
Featured Stories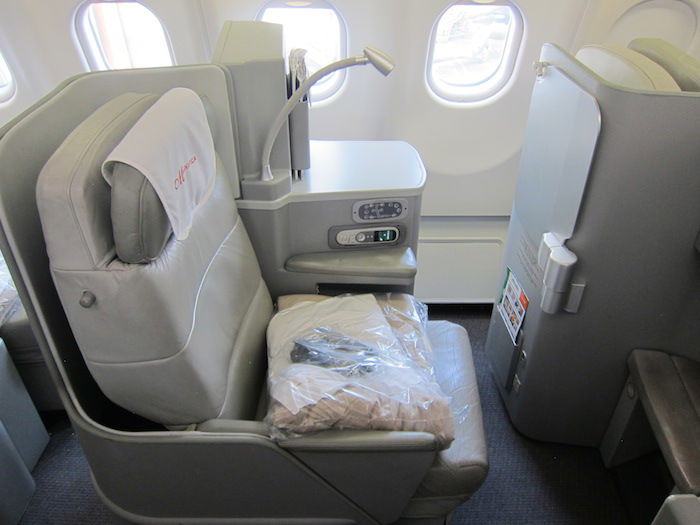 American Express has just announced some very nice increased welcome bonuses on their co-branded Delta credit cards, including their Gold and Platinum products.
While there are things about Delta SkyMiles which frustrate me, like that Delta doesn't publish award charts, in practice the miles continue to be extremely useful for business class redemptions, especially on partner airlines.
---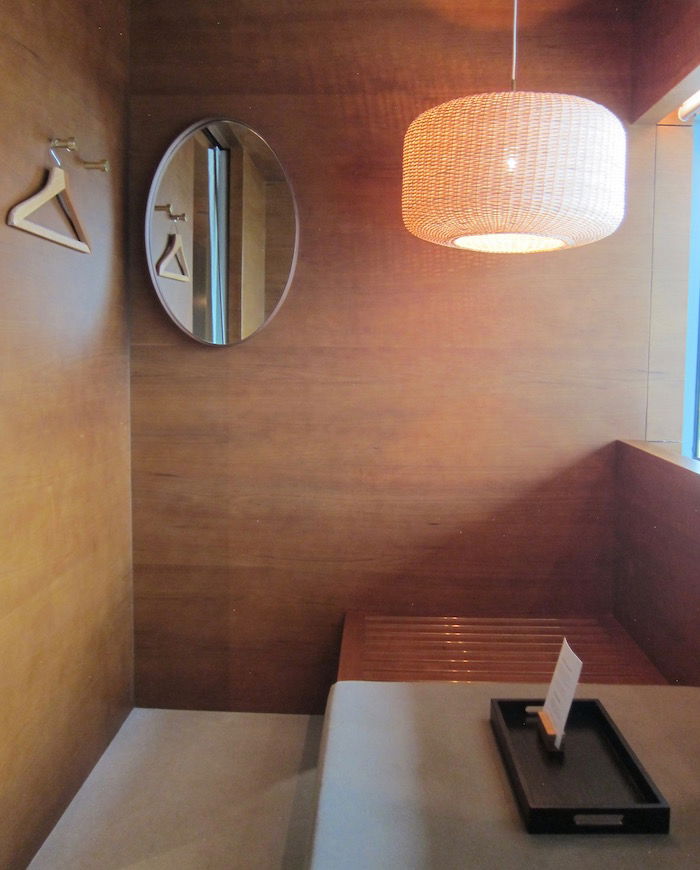 When I really boil it down, what makes an international first class lounge experience exceptional?
I figured I'd share the six elements of a perfect lounge.
For what it's worth, no lounge boasts all of these features, so this lounge exists only in my imagination.
---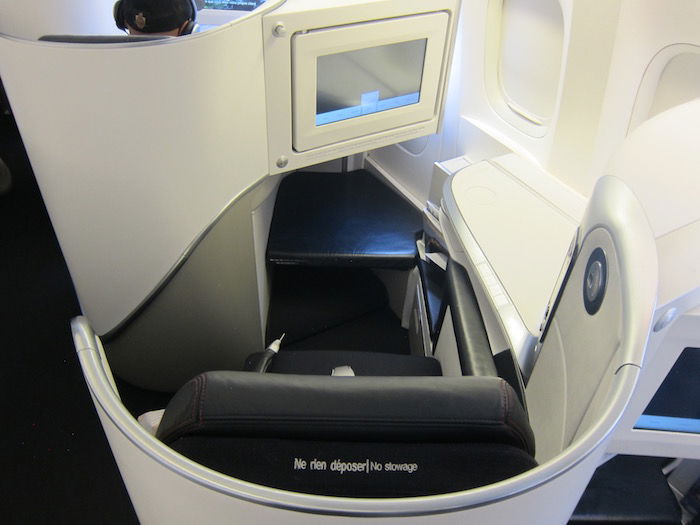 One of the best uses of Air France/KLM FlyingBlue miles is booking their Promo Awards. FlyingBlue publishes these every month, and they offer 20-50% off select award tickets on Air France and KLM metal.
FlyingBlue just published their latest Promo Awards. These are valid for bookings made between June 1 and June 30, 2016 (so they're valid as of Wednesday), and for travel between August 1 and August 31, 2016.
---

TIPS: Earning Miles & Promos
Club Carlson Status Match Opportunities
I Just Bought $3,333 Worth Of LifeMiles
100,000+ Delta SkyMiles With Just Two Credit Cards
Starwood Extends My Double Elite Qualifying Nights Promotion!
Limited Time: Increased Delta Amex Welcome Offers
Kick Off Summer With 30% Off A Silvercar Rental
Even Better Offer: Buy LifeMiles With A *135%* Bonus!
Delta Information Once Again Displays On ExpertFlyer
1 Year Anniversary: Crunching The Numbers On The Citi Prestige Card
Great Deal: 60K Miles With Citi AAdvantage Executive Card
AMAZING DEAL: $1,100 Business Class Tickets From The US To Europe!
The Alaska Visa Welcome Bonus Keeps Getting Better
4 Days Only: Buy IHG Points With A 100% Bonus
Extended: 125% Bonus On Purchased LifeMiles
Last Chance: Buy Avianca LifeMiles With A 125% Bonus
TRICKS: Redeeming Miles
OMG: I JUST REDEEMED MILES FOR SWISS' NEW 777 FIRST CLASS
Starwood Adds Restrictions To Household Points Transfers
25% Off Business Class Awards Between North America And Europe
TRAVEL With Ben (Lucky)
Aer Lingus, Ethiopian, Ukraine, Or Air Europa — How To Get To Europe?
I'm Going To Sardinia Thanks To A Cheap Business Class Fare!
A Russian Visa Costs How Much?!?
What Makes A First Class Lounge Exceptional?
REVIEWS & Trip Reports
Review: Westin Cape Town
Review: South African Airways Business Class A319 Johannesburg To Cape Town
Review: South African Airways Domestic Lounge Johannesburg Airport
Review: South African Airways Business Class A340 Frankfurt To Johannesburg
Review: Air Canada International Maple Leaf Lounge Toronto Airport
Review: Air Canada Business Class 787 Toronto To Frankfurt
Review: Air Canada Domestic Maple Leaf Lounge Vancouver Airport
Review: Air Canada Business Class 787 Vancouver To Toronto
NEWS & Updates
The World's Longest Flight Will Soon Be Flown By An A380
Here's Why United's CEO Doesn't Fly His Own Airline
Woah: Qatar Airways Will Launch Las Vegas To Doha Route
Get Your Popcorn: The Qatar Airways & Atlanta Airport Drama Continues!
Delta Becomes First US Airline To Offer All In-Flight Entertainment For Free
Delta And United Are Considering Buying Avianca
Grrrr: American Is Replacing Gogo Inflight Wifi With ViaSat
Here Are The Details Of United's New Business Class Product
Official: United Phasing Out International First Class
Delta Goes Global With Their New Safety Video
Qatar Airways' Inaugural Flight To Atlanta Gets Gate-Blocked By Delta
Hainan Buys A Stake In Virgin Australia, Strategic Partnership To Follow
Why Doesn't Four Seasons Have A Loyalty Program?
Delta Launching Seasonal Portland To London Flight
WOW: Insane Video Of 737 Being Struck By Lightning
Appropriate Compensation For A False Hotel Fire Alarm?
YAY: Etihad's New First Class Lounge Is OPEN!
Aeromexico Subtly Takes Aim At Donald Trump In Latest Ad
Virgin Atlantic Launching Flights Between Seattle And London
The World's Most Senior Flight Attendant Is Still Going Strong!
LAX Ranks Worst For Elapsed Time From Landing To Gate Arrival
---
I hope everyone has a great weekend!