There are all kinds of statistics about the airports which rank worst in certain categories — worst average delays, worst passenger experience, etc.
A study was just recently published about a new "worst" category I hadn't yet heard of. Per the Los Angeles Times:
A study by MileCards.com, a website that compares loyalty reward programs, found that during the busy summer travel season, it takes planes at LAX an average of nearly 11 minutes to arrive at their gate after landing. In contrast, the shortest time from landing to gate is at San Diego International Airport — just under four minutes.
I think it's no surprise that San Diego ranks best, given that it has a single runway, and that the runway ends right near the terminal.
As far as Los Angeles goes, I'm a bit surprised to read this on one hand, given that I consider the airport to be fairly functionally designed in terms of operations, at least given its size (the same can't be said for the lack of airside connections between some terminals).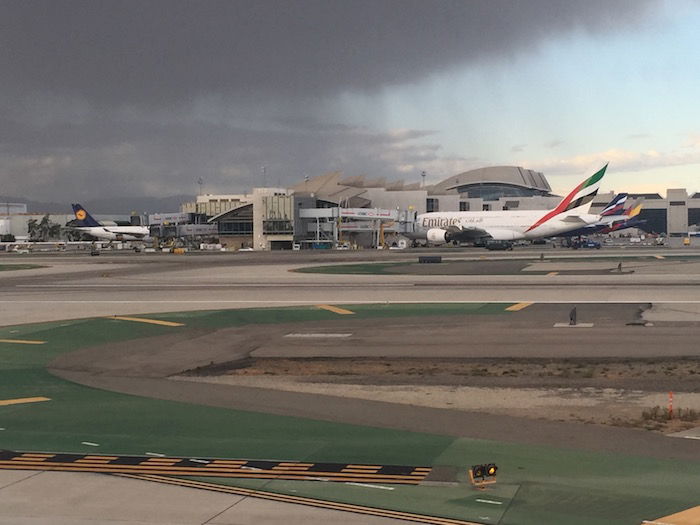 Tom Bradley International Terminal LAX
On the other hand, I get why it's probably not ranking well at the moment:
Typically planes land on the outer runways (25L and 24R), while they take off on the inner runways (25R and 24L), meaning when you land you have to wait to cross another active runway
The airport has a north side (runways 24L & 24R) and south side (25L & 25R), and the terminals are distributed along the two sides (Terminals 1-3 are on the north side, Terminals 4-8 are on the south side, and Tom Bradley International Terminal is in the middle); sometimes flights will land on the south side when they're parking on the north side, and sometimes they'll land on the north side when they're parking on the south side, which can add significant taxi times
There's plenty of construction going on at LAX, and many airlines are operating at capacity (like American, which is adding gates), meaning there often aren't gates on landing; I've had three American flights in the past few months where we had to wait 30+ minutes after landing for our gate to be available
There are quite a few tight gates at LAX, requiring planes to be towed into the gate, which adds time to the process; the engines have to be shut off, tug has to be attached, and then the plane is towed in
All of this is to say that on a good day I find LAX to have among the shortest taxi times, like if you're landing on runway 25L and if your gate at Terminal 4 is ready. Then other times the taxi times are horrible, like if you're landing on 25L, taxiing over to Terminal 2, and then have to wait 30 minutes for your gate to be ready.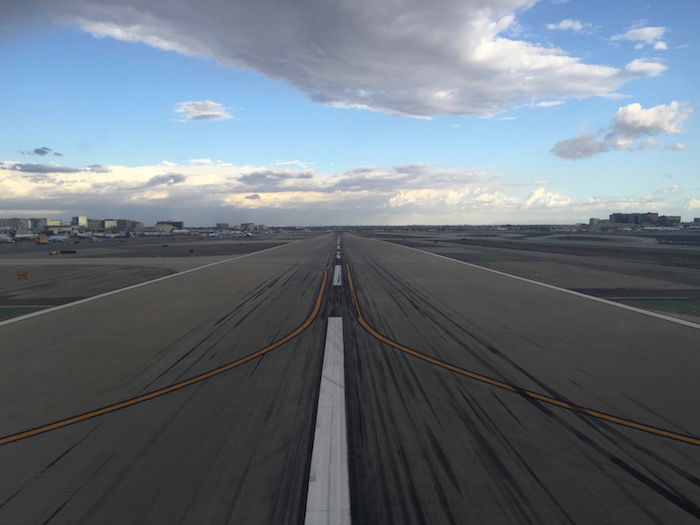 Crossing the runway at LAX
Still, if I had to guess, I would have said that JFK has much worse average taxi times, given the runway and terminal layout.
Which airport have you had the worst experience with in terms of the time from landing till you arrive at the gate?