Swiss has one of the world's most exclusive first class products, in the sense that only Senator level elite members in the Miles & More program can redeem miles for it. This has been the policy since 2013. Ironically, prior to that they were extremely generous with making first class award space available.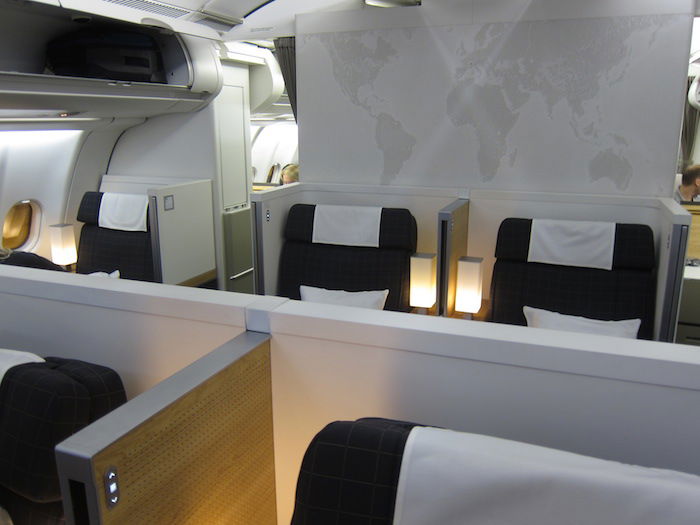 Swiss' A330 first class
Perhaps the only more exclusive product is Air France's first class, as you need to be an elite member and pay the outrageously high standard mileage cost in order to redeem for it.
While I've flown Swiss first class years back when they didn't have those restrictions in place, I haven't flown them lately. And I've really been wanting to fly their gorgeous new 777-300ER, which they just recently began flying.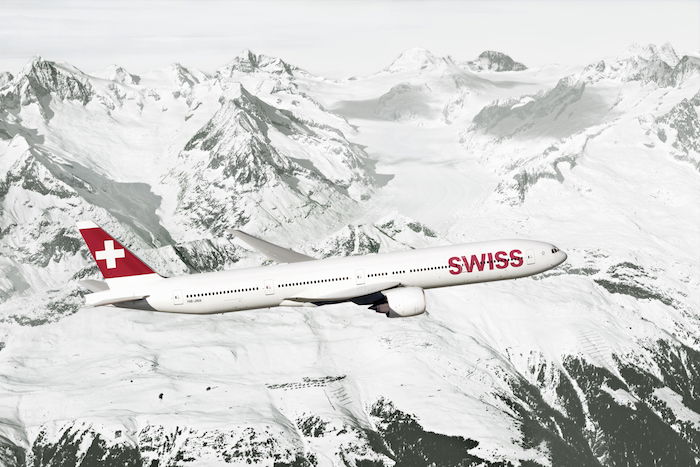 Swiss 777-300ER
The first class product looks like a very nice improvement over the old one, and there's even a door between first & business class. That's the first time I've seen that on any airline.

Swiss' new 777-300ER first class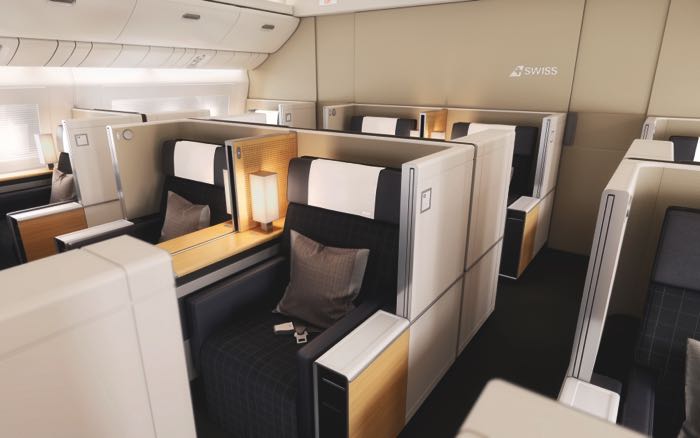 Swiss' new 777-300ER first class
Well, here's something incredible — for whatever reason, some Swiss first class award availability is bookable through partner airlines at the moment, including Air Canada Aeroplan, United MileagePlus, etc. ( though I haven't been able to find space through Avianca LifeMiles).
The space can be searched directly through the websites of Aeroplan or United.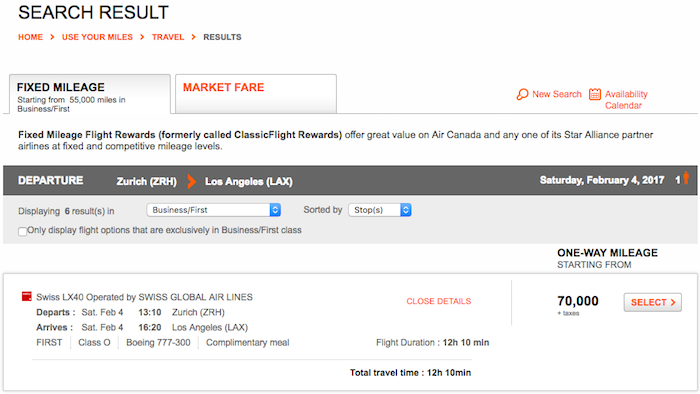 At first I assumed it was phantom space, and many dates do indeed seem to return an error message indicating that availability has changed.

However, there are indeed some dates which ticket. I just managed to book Zurich to Los Angeles in Swiss 777-300ER first class for 70,000 Aeroplan miles, without any fuel surcharges. That's an incredible value!
So if you've always wanted to fly Swiss first class, this is your chance. However, I'd note that a lot of the availability is phantom space, so isn't actually bookable. Therefore you'll want to not only search flights, but also hit the "Select" button. If the space isn't available, you should receive a message on the next page saying so.
I've searched dozens and dozens of dates which show space, and only a few seem to actually ticket. In some cases they've shown as available, then showed as unavailable, and then 15 minutes later showed as available again.
This opportunity won't last, so you'll want to start researching ASAP if you're interested in this.
I'm so excited to review Swiss' new first class, and also their very nice looking new first class lounge in Zurich. I wonder whether Swiss will rank on my list of the six best first class airline products in the world, or my list of the seven best first class airline lounges in the world.
Were you able to snag a Swiss first class award seat?
(Tip of the hat to Mero and SOWK)