The IATA Annual General Meeting (AGM) is going on in Dublin at the moment, which is sort of the biggest event of the year for airline industry executives. The leaders of many airlines attend, and discuss the state of the industry, and also do business. There are usually a few interesting announcements which come out of this event.
There's also often quite a bit of contention, given the hostile state in the industry at the moment. You can always count on some great quotes from Qatar Airways' CEO, Akbar Al Baker, who threatened to pull out of oneworld at last year's AGM.
This year it looks like we're getting an interesting new route announcement out of the event.
It's being reported that Akbar Al Baker has stated that Qatar Airways will commence flights between Doha and Las Vegas as of January 2017, using a Boeing 777-300ER aircraft.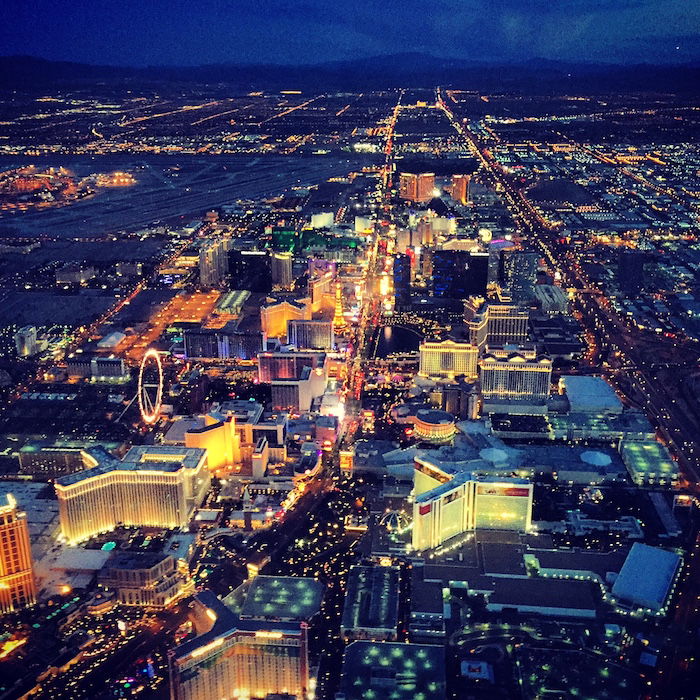 Las Vegas, Nevada
Now, I'm not sure I'd necessarily trust the timeline, or even take the route as fact at this point, as Al Baker is known for talking out of his you-know-what. For example, in January he announced Qatar Airways' intentions to operate the world's longest flight between Doha and Auckland, though that flight has experienced several delays, to the point that Emirates has beat them in launching nonstop service.
Las Vegas would be Qatar Airways' 11th US destination, meaning they'd be the Gulf carrier serving the most US destinations (Emirates presently serves 10). However, Emirates beats Qatar in terms of overall capacity between the US and the Middle East.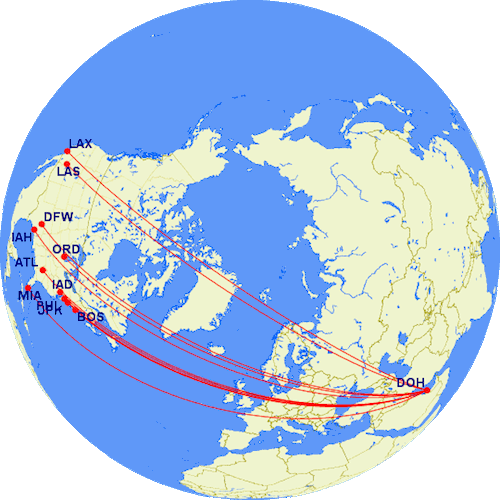 I'm a bit surprised to see that Qatar Airways chose Las Vegas as the next city to expand to. I suspect the route could generate quite a bit of low yield traffic (there are many people who want to visit Las Vegas, and there is quite a bit of "imported labor" there as well). Is the high yield traffic there, though?
I would have assumed Qatar Airways' next US destination would be San Francisco.
This is the first new US destination announced by a Gulf carrier since Qatar Airways announced their Doha to Atlanta flight a bit over a year ago. In other words, since then all new routes have simply been matching other destinations already served by Gulf carriers. Perhaps the strategy is to launch a route to a destination not presently served by another Gulf carrier, as a way of trying to prevent others from launching a similar route?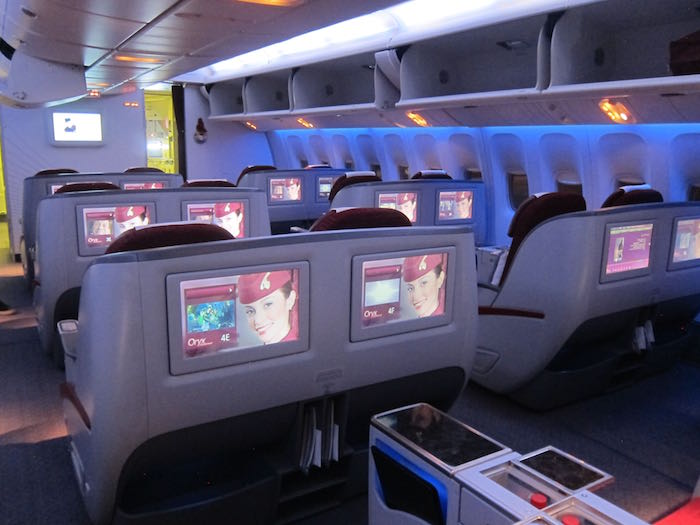 Qatar Airways' 777 business class
What do you make of Qatar Airways launching flights between Doha and Las Vegas?