Reader steven k asked the following question in the Ask Lucky forum:
i was staying at a sheraton. at around 11:45 pm, i was awoken by fire alarm. all the guests had to evacuate from the hotel. we had to spend next 30 minutes outside until the fire department reset the false alarm.
i tried going back to sleep but was unable.
the hotel gave me 1000 star points for compensation but i thought this was inadequate. should i call up the spg customer service to get more compensation? do i have legitimate case?
I'm passing this question on here because I'm curious how others have dealt with similar situations. I've frequently seen people post about hotel fire alarms going off, though it's not something I've ever faced. Or at least I don't remember ever dealing with a hotel fire alarm, which is sort of surprising.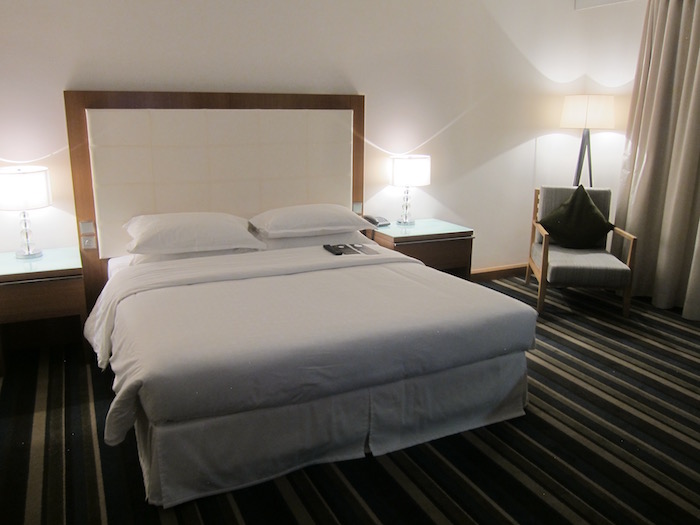 Steven indicates that it was a "false alarm." I'm not sure if that means it was a system error, if a guest pulled it accidentally, or what. Honestly I doubt a guest will necessarily find out the real reason either.
My initial reaction was that I wouldn't request anything, since I'd assume it's outside the hotel's control, and safety always comes first. Then again, I think it's actually quite reasonable to ask for compensation in the event of a mechanical flight delay which causes you to arrive at your destination significantly later.
After thinking about that, I considered if the better example of a hotel fire alarm accidentally going off is a situation where a flight has to divert due to a medical emergency with a passenger, a situation in which I don't think the airline owes passengers anything.
I really don't know what to say here, and I'm curious what you guys think. On one hand the most basic thing a hotel can provide is a good night of sleep, and being woken up in the middle of the night prevents that. Then again, what if it's not the hotel's fault (or at least partly not the the hotel's fault), and the hotel is just practicing "safety first," as they must?
Is it appropriate for a guest to request compensation in the case of a fire alarm going off, and if so, what is reasonable?