Earlier today I wrote about the opening of the much anticipated Etihad first class lounge. The lounge opening was delayed by over a year, so many of us have been anxiously waiting for it to open. I'm excited to check out the lounge myself soon, and will reserve final judgment until then. Etihad claims this is "a lounge like no other."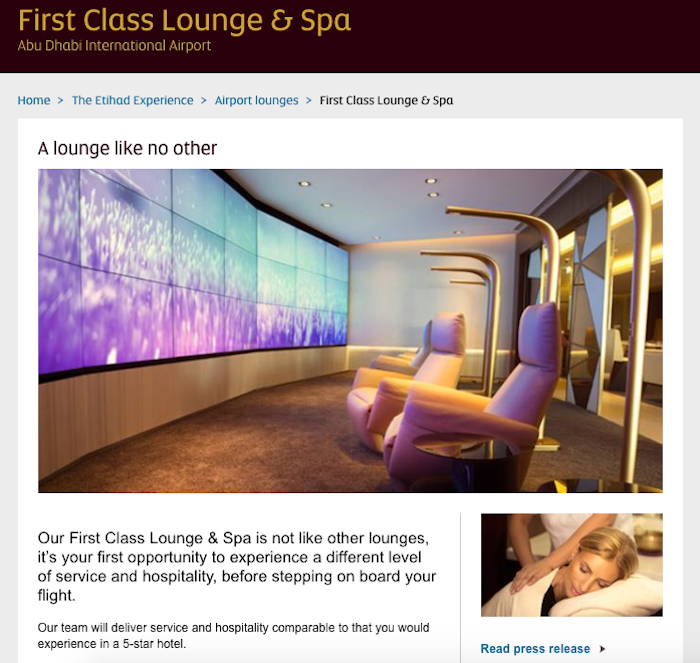 As someone who has experienced many of the world's best lounges, it got me thinking… what makes a first class lounge truly spectacular?
I've shared what I consider to be the world's seven best first class airline lounges:
When I really boil it down, what makes an international first class lounge experience exceptional? I figured I'd share the six elements of a perfect lounge. For what it's worth, no lounge boasts all of these features, so this lounge exists only in my imagination. 😉
I'd note that I'm leaving out the very basics, as they should be a given. These include things like a spacious and private environment, workstations, high speed wifi, etc.
Instead, the six things I'm sharing are over the top amenities which really set the very best apart. In order, here are the things I value most:
1. Seamless gate-to-gate experience
A great ground experience shouldn't start or finish at the lounge. This is an area where airlines have the most potential to improve, in my opinion. The ground experience should be as easy as possible for first class passengers, so that they can save time getting to the lounge and onto the plane.
Which airline does it best? Air France wins in this category, hands down. If connecting, the Air France first class ground experience is by far the most seamless, as you'll be picked up in a car from your connecting flight, brought straight to the lounge, and will then be driven to your connecting flight.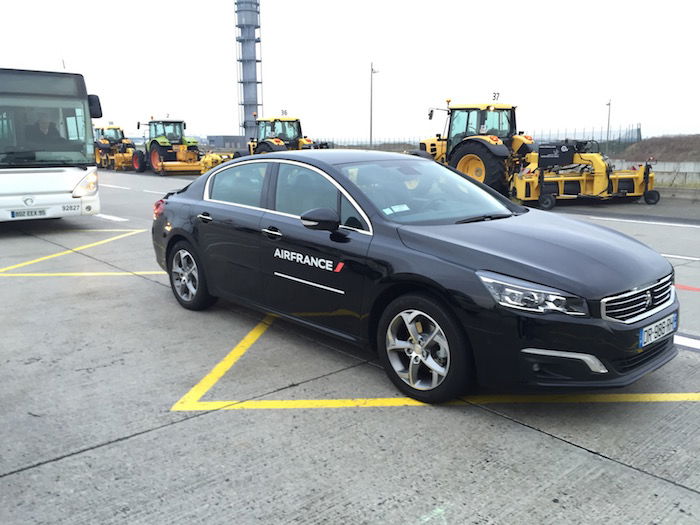 However, for those originating at the airline's hub, the Lufthansa First Class Terminal deserves credit as well, as you'll never even have to enter the airport's main terminal. Unfortunately the experience isn't as seamless if you're connecting. That's why Lufthansa gets a second place finish.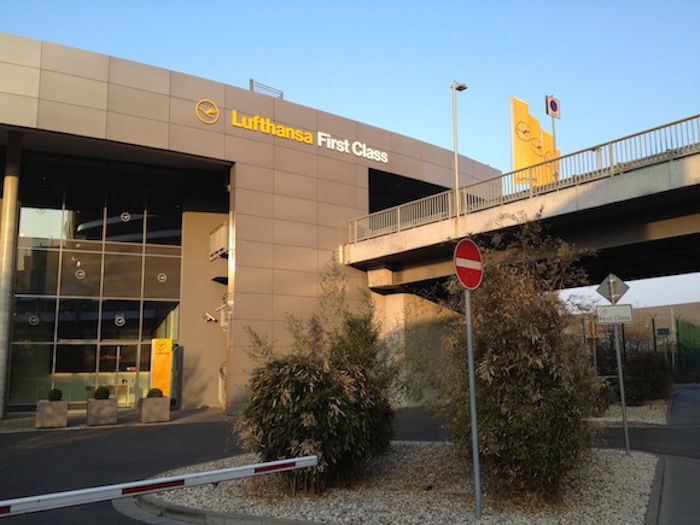 2. Fantastic food
Mediocre food in first class lounges doesn't typically do it for me, since you can usually have a great meal onboard. However, for the few lounges which truly go the extra mile, a lounge meal can be as good as anything you'd eat at a top Michelin star restaurant. This is especially useful if you want to sleep after takeoff on a redeye, or if you're coming off a redeye and want to eat in the lounge before a connection.
Which airline does it best? Air France wins in this category, hands down. A lot of airlines have great lounge food, but Air France is on a whole different level. Their menu is created by Alain Ducasse, and the service you'll receive is comparable to what you'd get in any other top restaurant, down to a wine pairing with every course.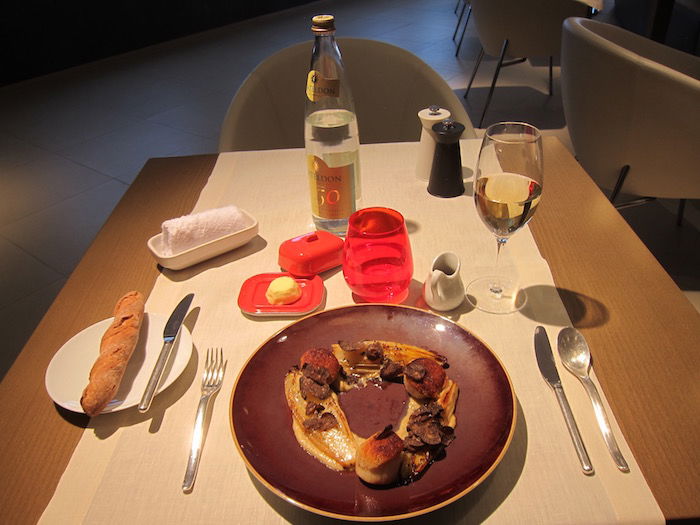 3. A spa
Sure, you could get a spa treatment any day of the week outside of an airport, but to me there's something special about getting a relaxing massage before a longhaul flight. A lot of airlines offer spa treatments to premium passengers nowadays, but not all treatments are created equal.
Which airline does it best? The Thai Airways first class lounge offers complimentary hour-long full body massages in private suites, which even have bathtubs.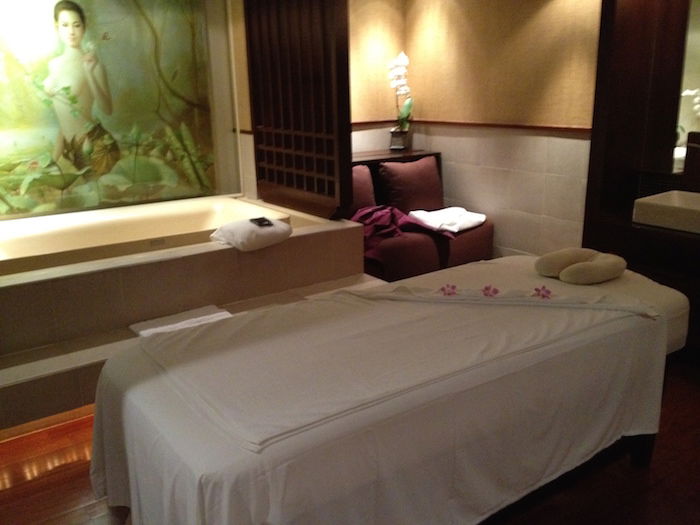 4. Good resting facilities
Sometimes you have a long layover between flights, and desire nothing more than a real bed. As good as some first class seats are, nothing compares to a real bed. While many airlines have daybeds, there aren't too many which have real beds.
Which airline does it best? The Qatar Airways Al Safwa first class lounge offers private nap rooms, which really feel more like hotel rooms. I'd actually argue the rooms are more comfortable than those offered at the nearby airport hotel.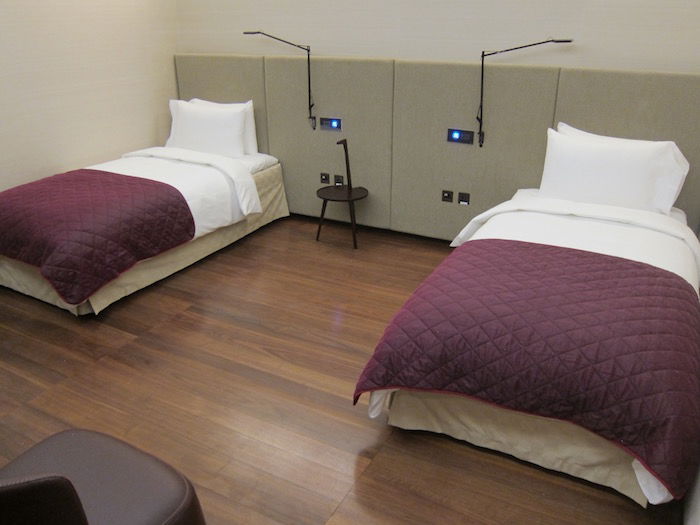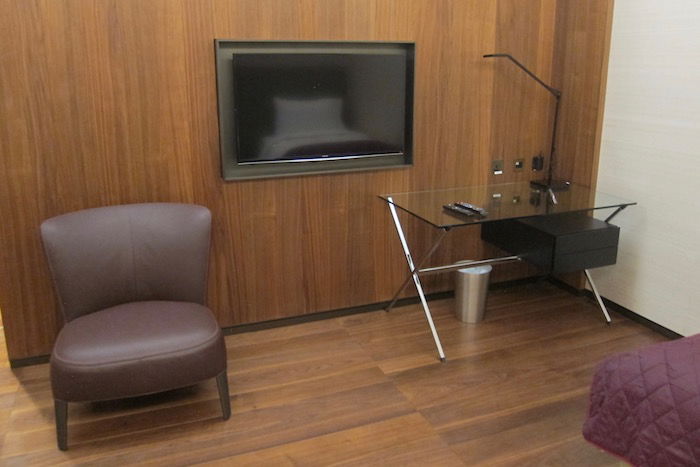 5. Over the top shower rooms
It's nice to be able to refresh after a long flight, though often airport shower rooms aren't especially nice. It's still worth the shower to freshen up, but my favorite is when you can freshen up in a gorgeous shower suite, which is as nice as any shower you'd find in a hotel room.
Which airline does it best? Cathay Pacific's The Wing first class lounge offers "cabanas," which are the most gorgeous airport shower rooms I've ever seen.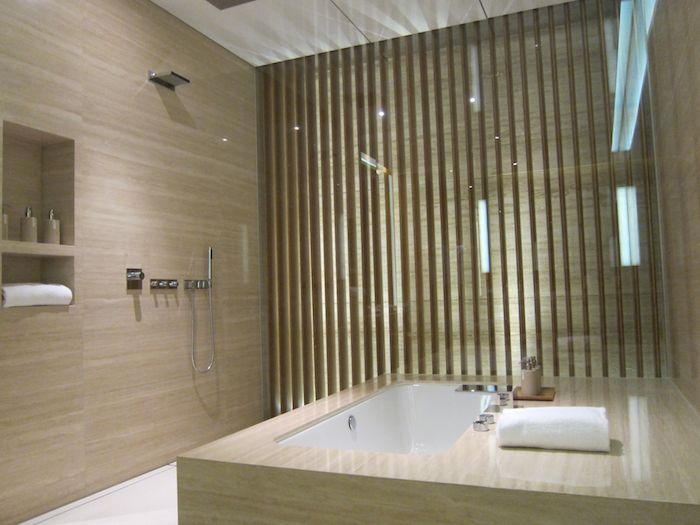 6. A gym
I typically feel especially unhealthy after a long flight in first class, given the amount of food and champagne I've indulged in. So I've long said that it would be nice to have a gym in more airport lounges. A while back I wrote about nine amazing airline lounge amenities, and among those I talked about the mini-gym in one of the Admirals Clubs at Dallas Airport.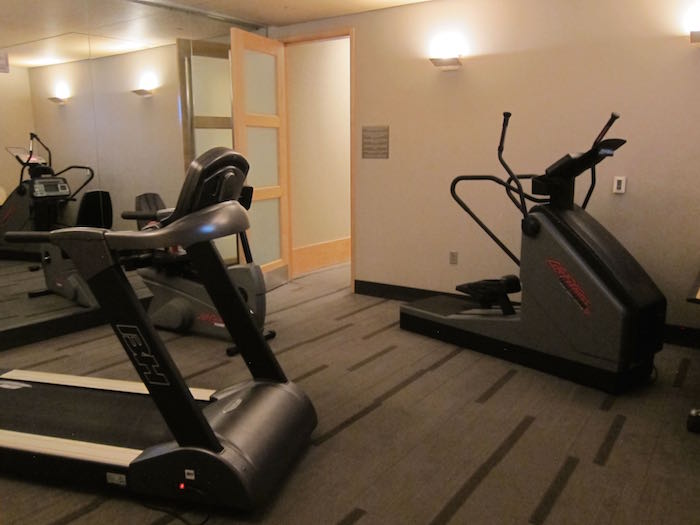 Which airline does it best? Etihad's new first class lounge, which just opened today, features a gym. Here's how it's described:
If you have not had time to work out before your trip or you have a long flight ahead, then our Fitness Room offers the perfect solution.

It's kitted out with state-of-the-art Technogym equipment, free weights and yoga mats. Everything that gym addicts might need for their daily fix.

You can even freshen up with a shower afterwards.
I suspect the gym is slightly nicer than what American offers in Dallas.
Bottom line
The above are the "over the top" lounge features which I value most, roughly in order. While most of these are amenities which are nice to have and not really necessary, I genuinely think a lot of value would be added to the passenger experience if the seamlessness of the services were improved.
What Air France does for their first class passengers by assisting them every step of the way earns them their spot as the world's top first class lounge, in my opinion.
Conversely, I'm a bit disappointed to learn that while Etihad has opened their new first class lounge, they don't seem to otherwise be introducing improved ground experiences. I wish they'd offer first class passengers a true fast track through security and immigration, escorts to the gate, and plane side pick-ups.
What makes a first class lounge exceptional to you?